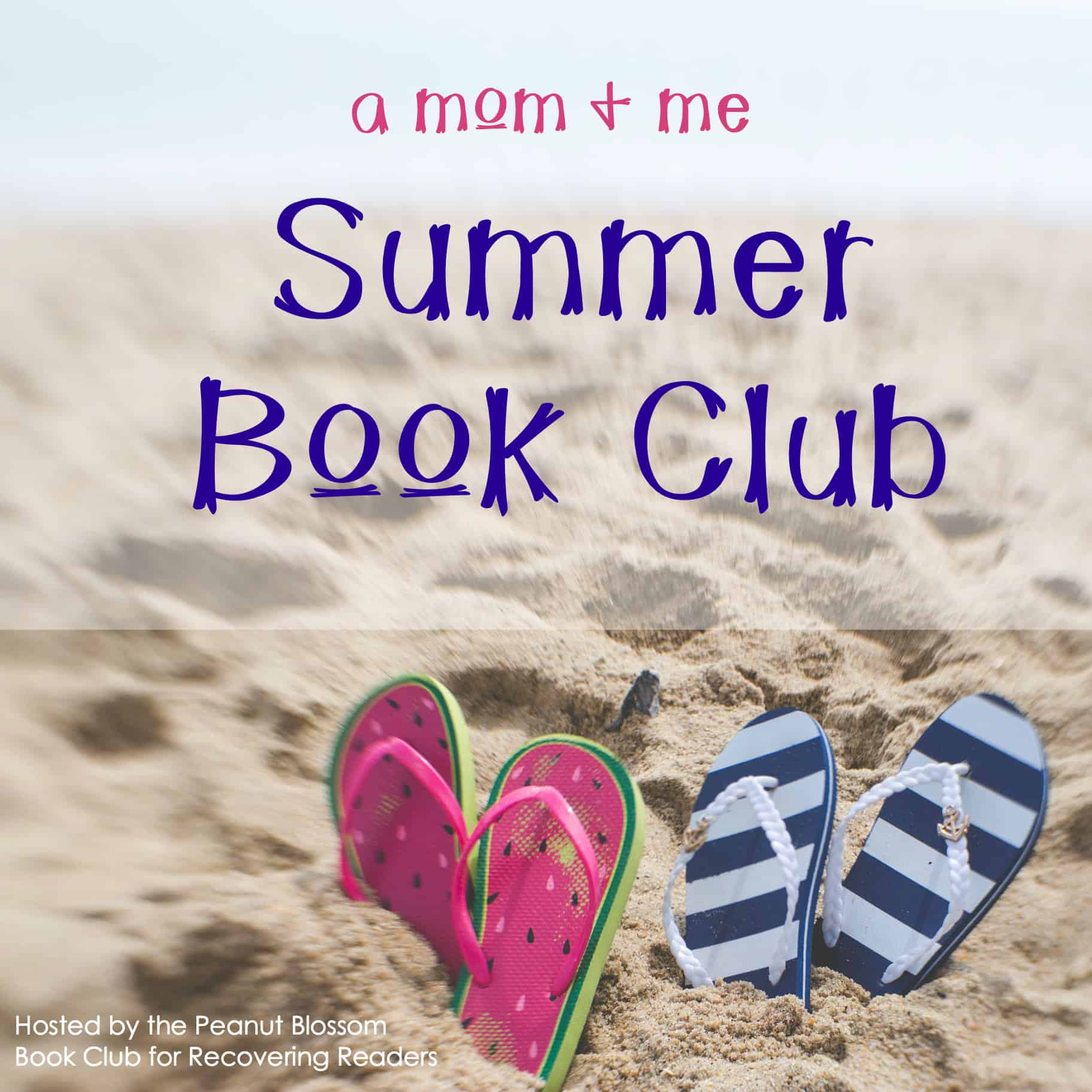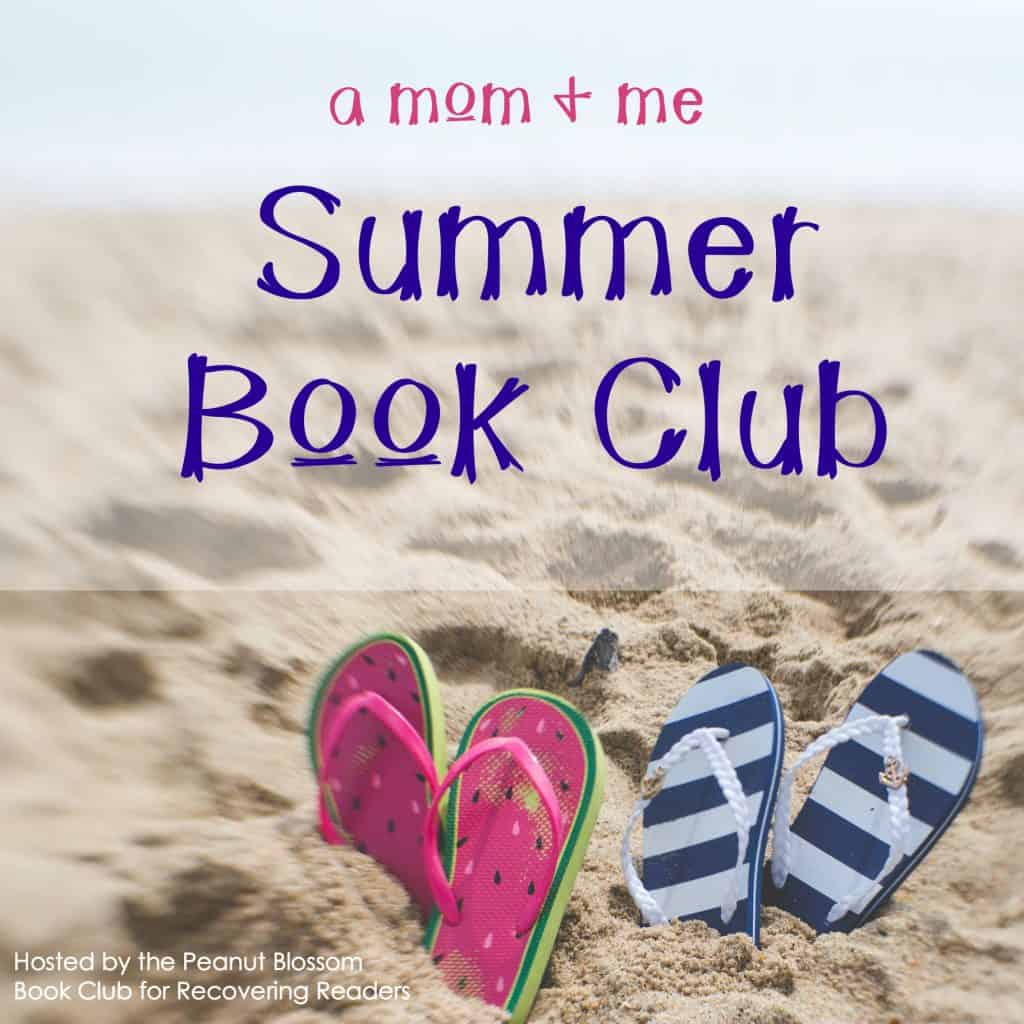 Welcome to Summer! Are your kids off of school yet? We have just a few more days over here and we are so excited. For the last few years, I've been hosting monthly online book club discussions for moms as part of the Peanut Blossom Book Club for Recovering Readers. All the while, my girls have been watching the fun I've been having and wishing they could join in, too.
This year, I thought it would be fun to launch a spin-off event just for the summer. I would like to invite you to join us for a summer filled with reading with your kids.
We all know that kids face the dreaded "summer slide" where they forget practically everything they learned in the classroom. Daily reading has been proven crucial for minimizing this effect. But how do you get your kids to read when they'd rather be playing outside? Or swimming? (Or obsessing over endless screens. . . )
You join a book club together!
Even if the book club is made up of just the two of you, reading a book and discussing it gives your child a little more motivation to finish and shows that reading can be fun even outside of school. It's truly a lifelong enjoyment!
When choosing our books for the summer, I considered three main things:
Gender neutral: This isn't a club just for girls or just for boys. Our picks were chosen with all kids in mind.
Age range: I have a rising 5th grader. I wanted books that she could read independently. Our plan is to read them separately and then come back together to discuss. BUT, I also have a rising 2nd grader. If she'd like to participate, I may read it out loud to both of them. We selected books that can be enjoyed either way for a variety of ages.
FUN: It is summer vacation after all. I wanted lighthearted picks that are not found on usual school reading lists. Nothing featuring drama, death, controversy, or uncomfortable topics can be found here. Our picks are whimsical in nature and just meant to be pure enjoyment for everyone involved.
Are you interested in joining in the fun? Easy Peasy!
Step 1: Join the Peanut Blossom Book Club for Recovering Readers Group on Facebook right here.
Step 2: Get a copy of the book you want to read from our line-up below.
Step 3: Follow Peanut Blossom on Facebook so you can stay notified when I release the discussion questions.
How will the discussion work?
Normally, we discuss our books publicly on Facebook. Since we're involving children this time, I encourage you to find other moms & kids to host your own real-life discussion this summer. I'll have tips for hosting coming soon.
If you can't find anyone else, consider making this just a private book club for you and your kids! I'll have tips for making that a special event coming soon too. This could really be such a wonderful experience for all of you this summer.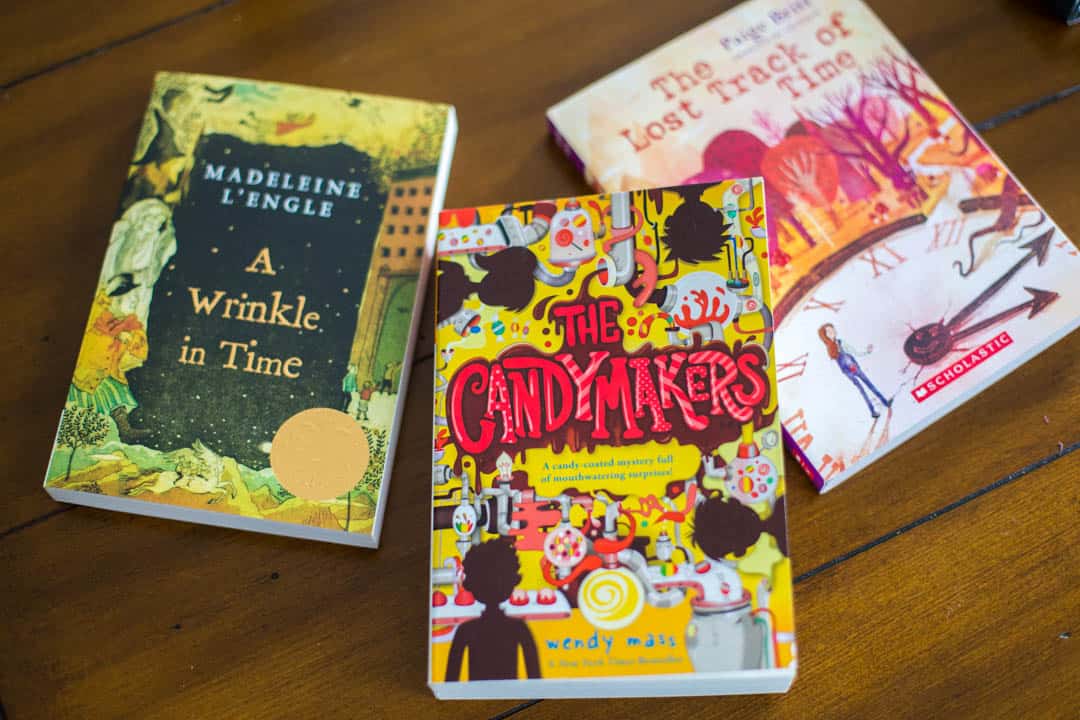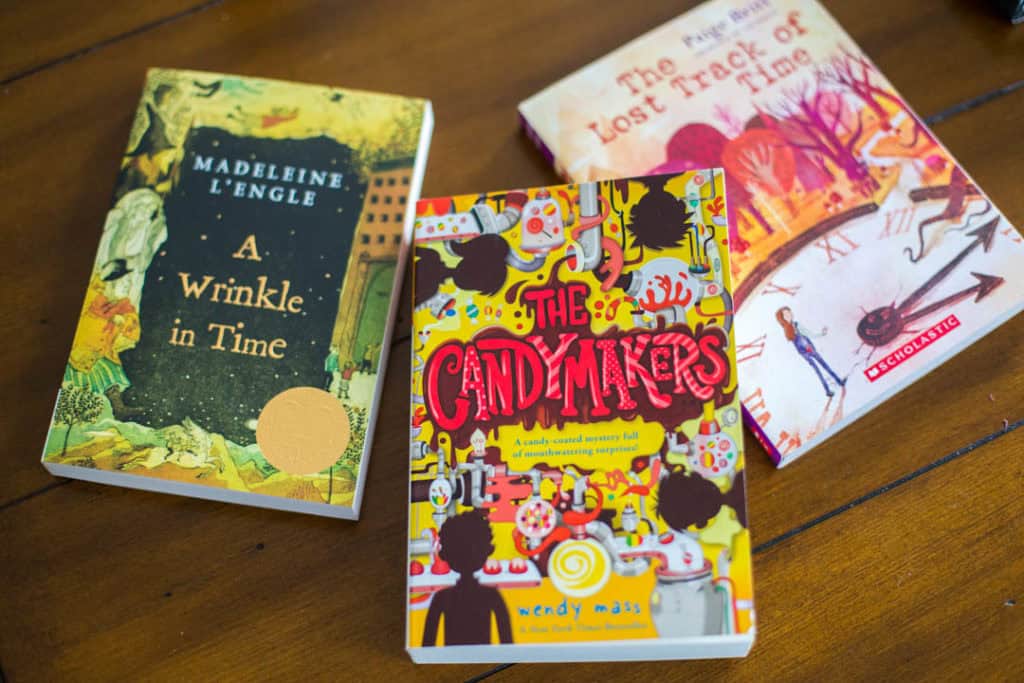 The Mom & Me Book Club: a summer book club for kids and their moms
---
JUNE:

A Wrinkle in Time by Madeline L'Engle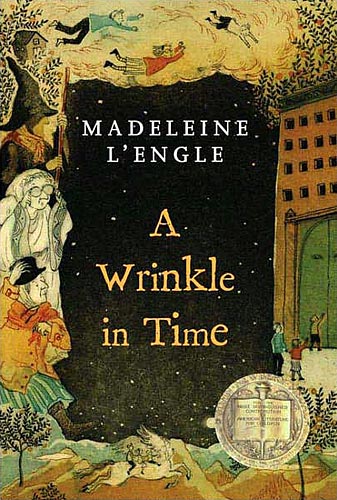 "It was a dark and stormy night; Meg Murry, her small brother Charles Wallace, and her mother had come down to the kitchen for a midnight snack when they were pset by the arrival of a most disturbig stranger."Wild nights are my glory," the unearthly stranger told them. "I just got caught in a downdraft and blown off course. Let me sit down for a moment, and then I'll be on my way. Speaking of ways, by the way, there is such a thing as a tesseract."
A tesseract (in case the reader doesn't know) is a wrinkle in time. To tell more would rob the reader of the enjoyment of Miss L'Engle's unusual book. A Wrinkle in Time, winner of the Newbery Medal in 1963, is the story of the adventures in space and time of Meg, Charles Wallace, and Calvin O'Keefe (athlete, student, and one of the most popular boys in high school). They are in search of Meg's father, a scientist who disappeared while engaged in secret work for the government on the tesseract problem.
A Wrinkle in Time is soon to be a movie from Disney, directed by Ava DuVernay, starring Storm Reid, Oprah Winfrey, Reese Witherspoon and Mindy Kaling."
---
JULY: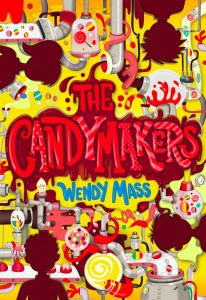 "Four children have been chosen to compete in a national competition to find the tastiest confection in the country. Who will invent a candy more delicious than the Oozing Crunchorama or the Neon Lightning Chew?
Logan, the Candymaker's son, who can detect the color of chocolate by touch alone?
Miles, the boy who is allergic to merry-go-rounds and the color pink?
Daisy, the cheerful girl who can lift a fifty-pound lump of taffy like it's a feather?
Or Philip, the suit-and-tie wearing boy who's always scribbling in a secret notebook?
This sweet, charming, and cleverly crafted story, told from each contestant's perspective, is filled with mystery, friendship, and juicy revelations."
---
AUGUST:
The Lost Track of Time by Paige Britt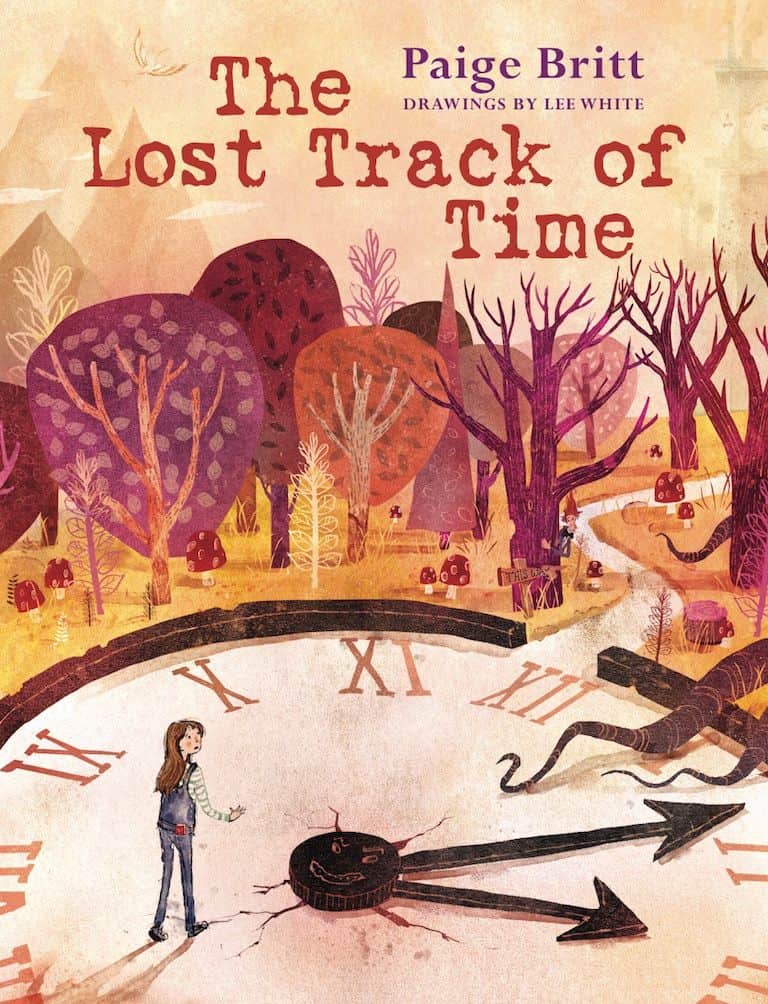 "A magical fantasy, an allegorical cautionary tale, a feast of language, a celebration of creativity--this dazzling debut novel is poised to become a story for the ages!
Penelope is running out of time!
She dreams of being a writer, but how can she pursue her passion when her mother schedules every minute of her life? And how will she ever prove that writing is worthwhile if her mother keeps telling her to "get busy!" and "be more productive"?
Then one day, Penelope discovers a hole in her schedule--an entire day completely unplanned!--and she mysteriously falls into it. What follows is a mesmerizing journey through the Realm of Possibility where Penelope sets out to find and free the Great Moodler, the one person who may have the answers she seeks. Along the way, she must face an army of Clockworkers, battle the evil Chronos, take a daring Flight of Fancy, and save herself from the grip of time.
Brimming with clever language and masterful wordplay, The Lost Track of Time is a high-stakes adventure that will take you to a place where nothing is impossible and every minute doesn't count--people do!"