These are the very best book club books to read with your friends this summer.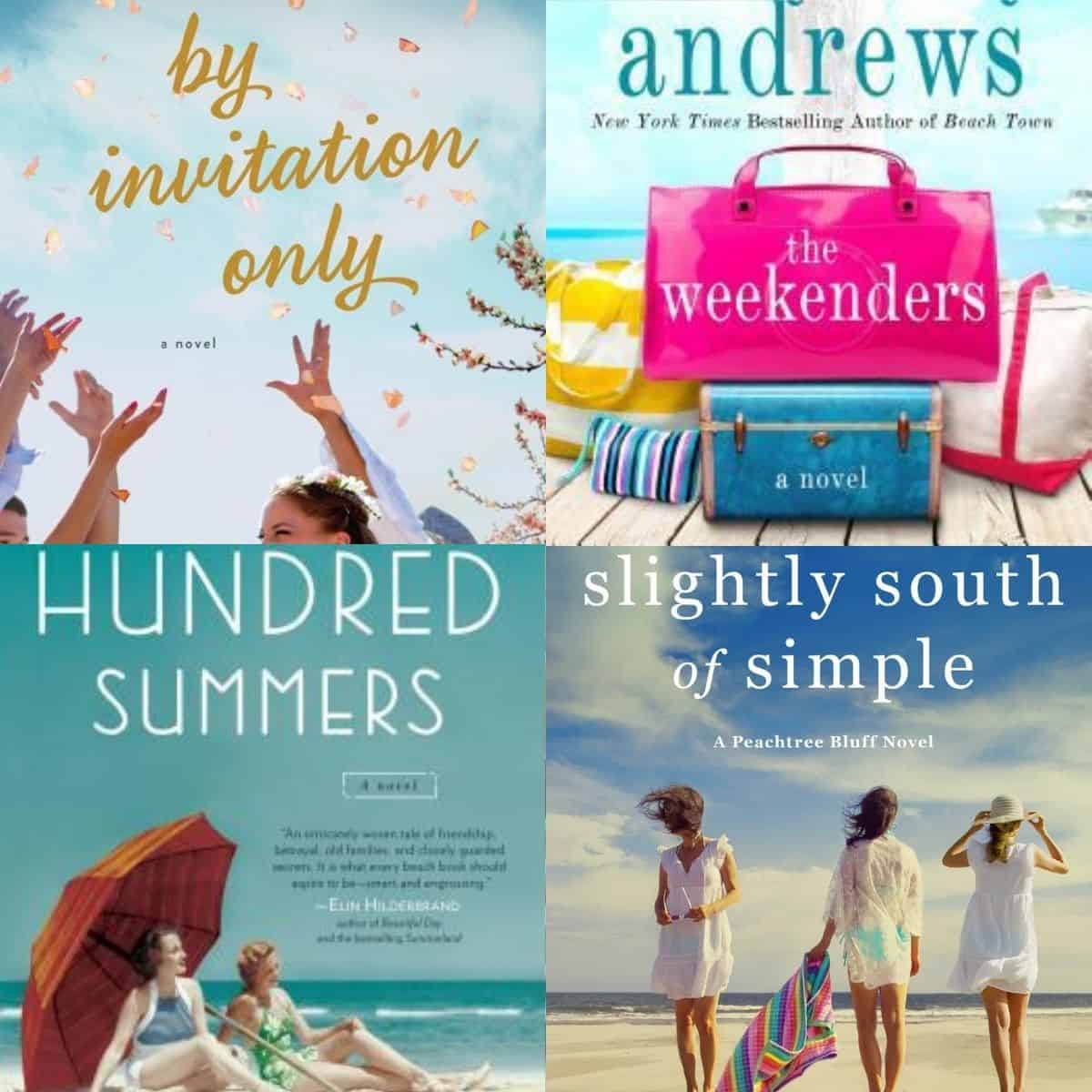 Over the years, the Peanut Blossom Book Club for Recovering Readers has been enjoying fun summertime beach reads together.
As I pick each year's line-up, I know that once May comes, mom schedules get crazy busy. When the kids are home for summer vacation, it can feel nearly impossible to find the time to read.
And when we do? Getting our concentration to cooperate can be an extra challenge.
So, every year I am sure to include a few extra fun summery books to enjoy with our book club. I've rounded up my favorites for you to enjoy with your friends this summer.
Host the Best Summer Book Club
To make your summer book club meeting extra fun, be sure to be prepared with a few things:
The Best Book Club Questions: Keep the book club discussion light and fun with these fantastic book club questions.
Serve a Summery Party Menu: Keep the refreshments light and tasty.
Waterproof Books: Warn your friends, it's ok to read by the pool. Here are some waterproof book tips to help make that happen.
Book Club Book Ideas for Summer
More Great Summer Reads