The Sugar Queen by Sarah Addison Allen is the official April 2015 pick for the Peanut Blossom Book Club for Recovering Readers.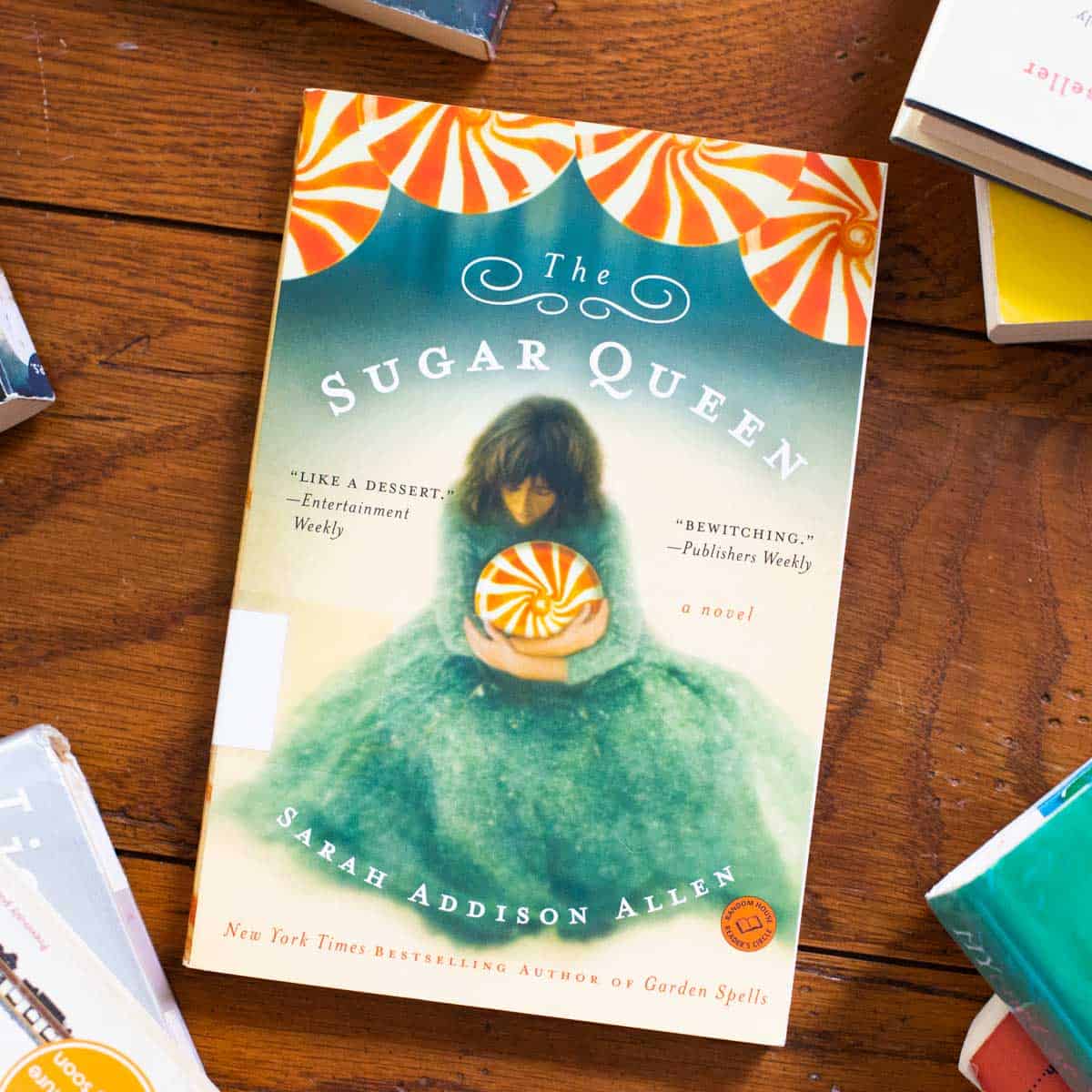 Welcome to the April event of the Peanut Blossom Book Club for Recovering Readers! This month I'm pleased to welcome you to The Sugar Queen discussion.
Sarah has been one of my newest favorite authors.
I read her Garden Spells last year and fell in love with it. I'm dying to read the follow up First Frost but didn't want everyone to have to read a sequel to start.
What draws me to these books is the whimsical sense of magic she gives her characters.
I love that they have just a touch of mystery and suspense and while I saw one part of the plot coming, you just never can be totally sure how things will turn out.
I'm looking forward to seeing what you thought. If you are just finding our book club group, welcome!
Happy reading!
Peanut Blossom Book Club
This book club pick is one of the awesome books from our first year of book club.
We're still going strong! Want to join us?
You can get all the details on the club here:
What is The Sugar Queen About?
"Josey Cirrini is sure of three things: winter is her favorite season, she's a sorry excuse for a Southern belle, and sweets are best eaten in the privacy of her closet.
For while Josey has settled into an uneventful life in her mother's house, her one consolation is the stockpile of sugary treats and paperback romances she escapes to each night. . . . Until she finds her closet harboring Della Lee Baker, a local waitress who is one part nemesis—and two parts fairy godmother.
With Della Lee's tough love, Josey's narrow existence quickly expands. She even bonds with Chloe Finley, a young woman who is hounded by books that inexplicably appear when she needs them—and who has a close connection to Josey's longtime crush.
Soon Josey is living in a world where the color red has startling powers, and passion can make eggs fry in their cartons. And that's just for starters.
Brimming with warmth, wit, and a sprinkling of magic, here is a spellbinding tale of friendship, love—and the enchanting possibilities of every new day."
The Sugar Queen Book Club Discussion Questions
Book Club Party Menu