After a year of hoarding away my precious little Wonderland honeybun and yardage, I finally got the guts to pull out the rotary cutter and start my "Pint-sized Jelly Filled" quilt.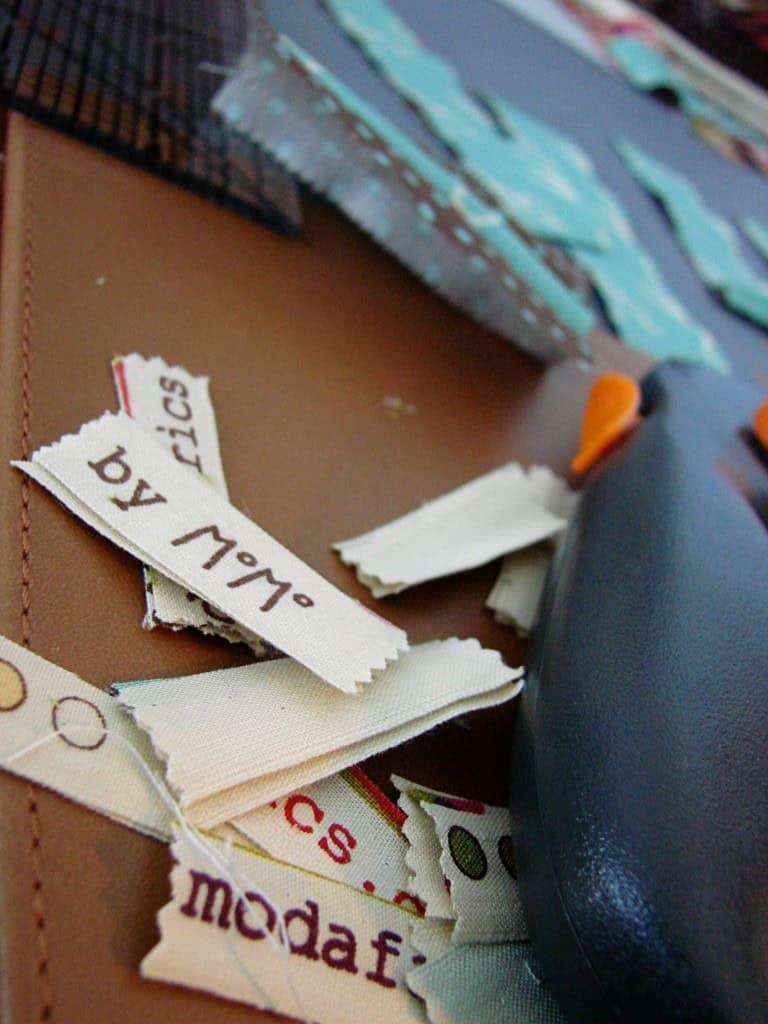 I can honestly say this is my new favorite pattern. I'm sure I feel that way about many of my projects when I'm in the zone of putting the top together, but this was such a sweet and simple little layout with perfectly clear instructions. It allowed me to just have fun with the fabric and didn't challenge me or my brain power unnecessarily.
The best part about it? Easy to trim pieces and 100% straight lines! I was in heaven. I could have easily completed the top in an afternoon but because of my schedule had to split my work time into two nap sessions. I found another handy little use for my safety pins: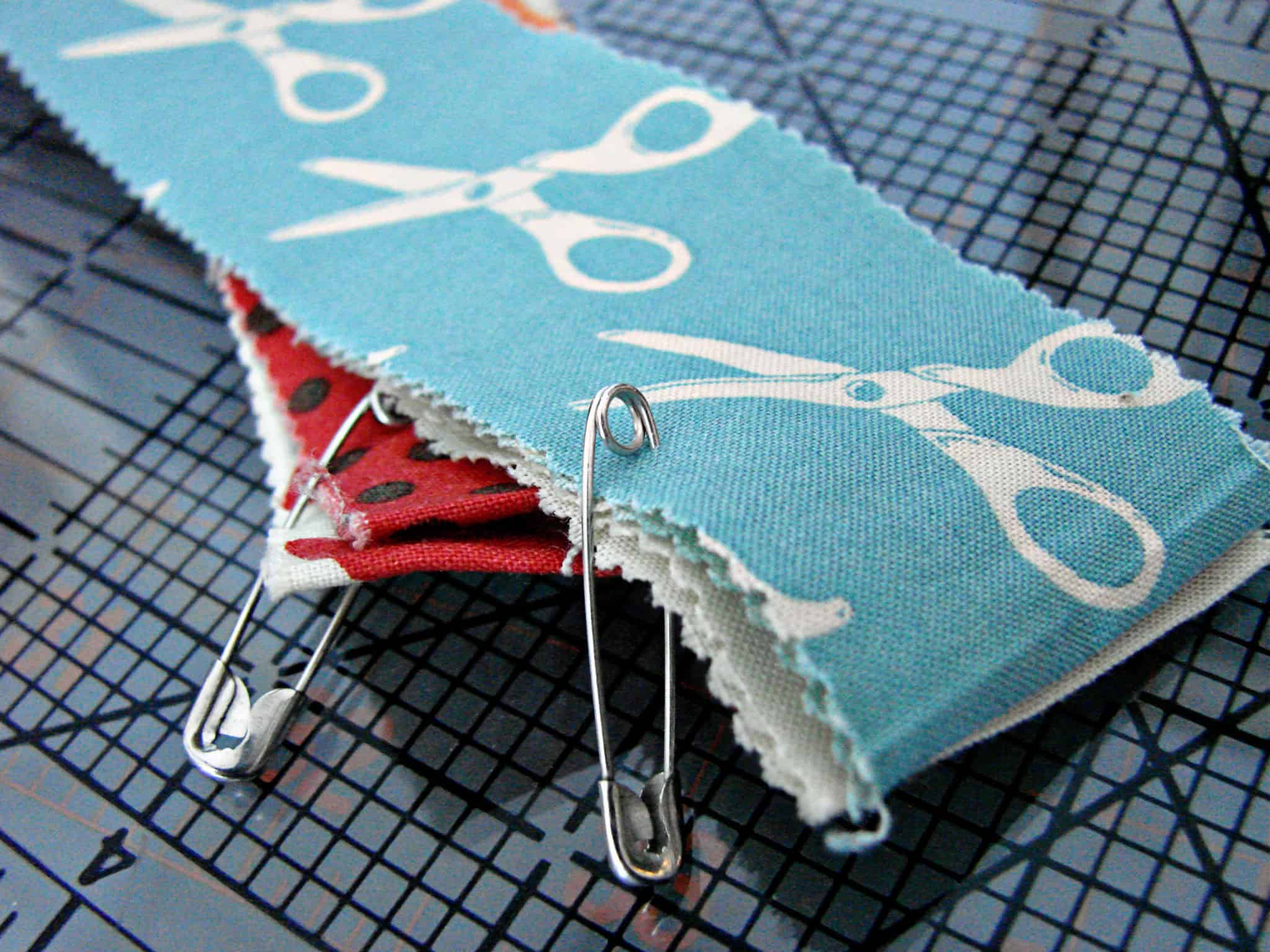 Each block required a pair of strips. After I sorted all the combinations, I pinned together the strips so I could put the project aside when I needed to stop for the day. It worked out perfectly and I was able to pick right back up where I left off the day before.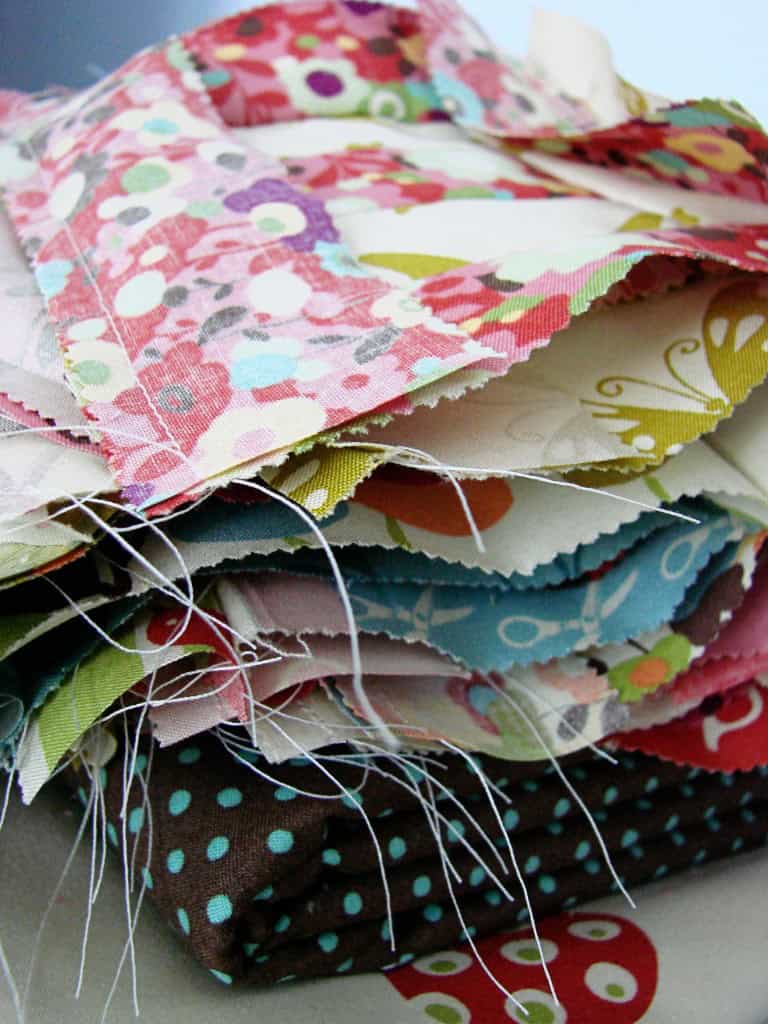 I just loved seeing my pile of blocks quickly mount on my work table. The other fantastic thing about this pattern is that I was able to just sit quietly in my desk chair without ever getting up. I trimmed one pair of strips and then sewed the finished block before reaching for the next set of strips. All of this was done at the same working table.
It was such a refreshing change of pace to have my cutting and sewing steps all mixed in together vs. in complete stages. I never got bored with the process because it never felt repetitive like other projects can start to feel.
If you have been considering experimenting with quilting for the first time or are looking for a sweet lap-sized quilt pattern, I can't recommend this one highly enough. It is absolutely perfect for a beginner but allows someone more advanced to just have stress-free fun with fabric.
Come back on Wednesday for a look at the final top and borders!