The Storied Life of AJ Fikry by Gabrielle Zevin is the official March 2015 pick for the Peanut Blossom Book Club for Recovering Readers.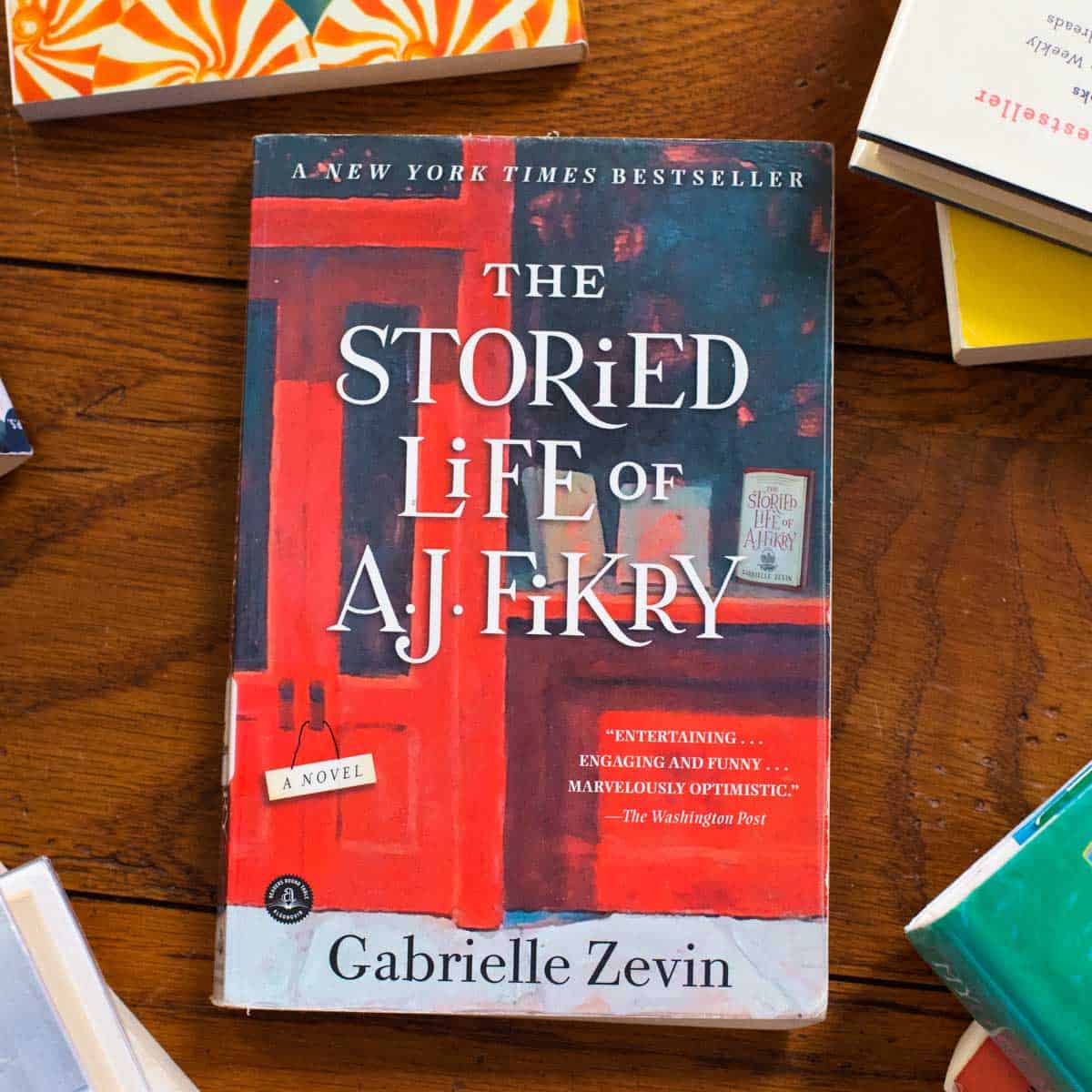 Welcome to the March book club guide for the Peanut Blossom Book Club for Recovering Readers!
This month's pick is: "The Storied Life of A.J. Fikry."
I've learned an important lesson this month: being part of a book club and discussing a book with other readers is an important part of the experience for me.
I had mixed feelings when I finished this selection but once I wrote all of our discussion questions and started thinking more about how all the plot elements tied together, my opinion changed and I am loving the story so much more now that I've thought it through.
This likely would't have happened without our group.
I chose this book because it seemed like the perfect selection for a book club & group of avid book lovers but I found the narrative to have significant jolts and jumps.
In hindsight the bumps make sense, but they made for a somewhat jarring reading experience.
I think this book falls into a rare category for me: Books I'd Like To Read a Second Time.
I feel like knowing the entire tale would make for an interesting new perspective on the events if I started back over from the beginning.
I'm excited to see how discussion works out for this selection and discover what you thought!
If you're just finding our group now, you are invited to jump right in with our current pick.
Happy reading!
Peanut Blossom Book Club
This book club pick is one of the awesome books from our first year of book club.
We're still going strong! Want to join us?
You can get all the details on the club here:
What is The Storied Life of AJ Fikry About?
"Funny, tender, and moving, The Storied Life of A. J. Fikry reminds us all exactly why we read and why we love."
A. J. Fikry's life is not at all what he expected it to be. He lives alone, his bookstore is experiencing the worst sales in its history, and now his prized possession, a rare collection of Poe poems, has been stolen.
But when a mysterious package appears at the bookstore, its unexpected arrival gives Fikry the chance to make his life over--and see everything anew."
The Storied Life of AJ Fikry Book Club Discussion Questions