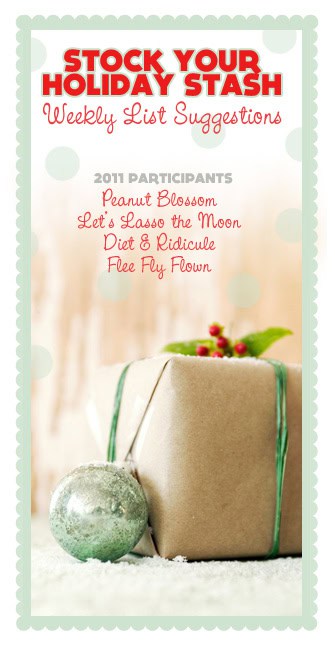 Today is week 3 in the Stock Your Stash series and we're focusing on that special man in your life. If you'd like to get caught up on previous weeks, you can check them out here and here.
My contribution for this topic is as close to a post written by Handyman Tim as y'all are probably ever going to see here on the blog.
I really struggle every year to come up with ideas for my guy so it came as no surprise  to me when this was a difficult subject to write about. In a bolt of inspiration, I decided to just ask Tim to give me his approved list of items. As he started rattling off ideas, our theme became very clear.
Behold!
The 100% Handyman Tim Approved Gift Guide for the Travelling Man:
1. iPhone/iPad: This is really two separate objects, but Tim insists these are essential items for any husband/dad on the road. The iPhone has become a crucial lifeline for Tim and our girls when he has to be out of town. We video chat with him every night and he can help virtually tuck the girls in at night and blow them kisses face-to-face. No, it's not nearly as good as the real deal but I've seen it send the Peanut to sleep with a smile on her face enough times to agree with him about it's "essential" categorization.
The iPad has been a portable movie theater, library, laptop, photo album, and gaming center that keeps him entertained and relatively happy when sitting in a lonely hotel room or on a plane. Pricey though it may be, it has been worth every penny to provide a bit of comfort to a man who has to spend so much time away from home.
2. Subscription to Audible.com: Tim is an avid reader, of the audio version variety. Whether he is on the road or even at home traveling to the local office, he spends a long time in his car commuting. He has managed to read 200+ books in the last 4 years all thanks to Audible. While his headphone habit may occassionally drive me crazy, I can't argue that it has been a great source of pleasure for him and I love being married to someone who is so well read.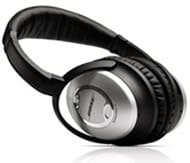 3. Bose noise cancelling headphones: This is something Tim has been begging for for years. Sadly, he still does not own them. He insists these would be heaven sent on more than one flight he's had to endure. If you can find it in your budget, I'm sure your travelling man would adore these.
4. Swiss Army Backpack: Forget the rolling luggage or briefcases, Tim swears by a laptop backpack. It was a running joke in our family that every year another bag would be on his wish list. He's tried out more than his fair share of them. The backpack takes the cake. It's easy to carry, easy to get through security, easy to store above or below the seat on a plane, and easy to tote when rushing to miss a close connection.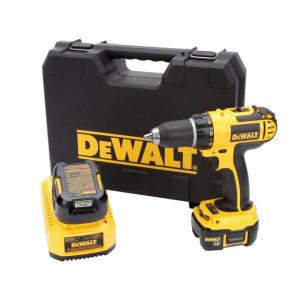 5. Cordless Drill, 18volt preferibly Dewalt: And what would a gift list be from a handyman without a tool?? When I asked him, "Why a drill?" He responded: "Why Not?" Well ok then. Of course he had to clarify: "Not just "a" drill, but a cordless 18 volt Dewalt." He sounded a little like the kid from A Christmas Story asking for his Red Ryder BB Gun if you know what I mean. I guess this item speaks for itself. Apparently.
_____________________________________
None of these feel "just right"? As always, you can check out more ideas from my partners in crime:
Zina at Let's Lasso the Moon
Carrie from Diet & Ridicule
Colleen from Flee Fly Flown