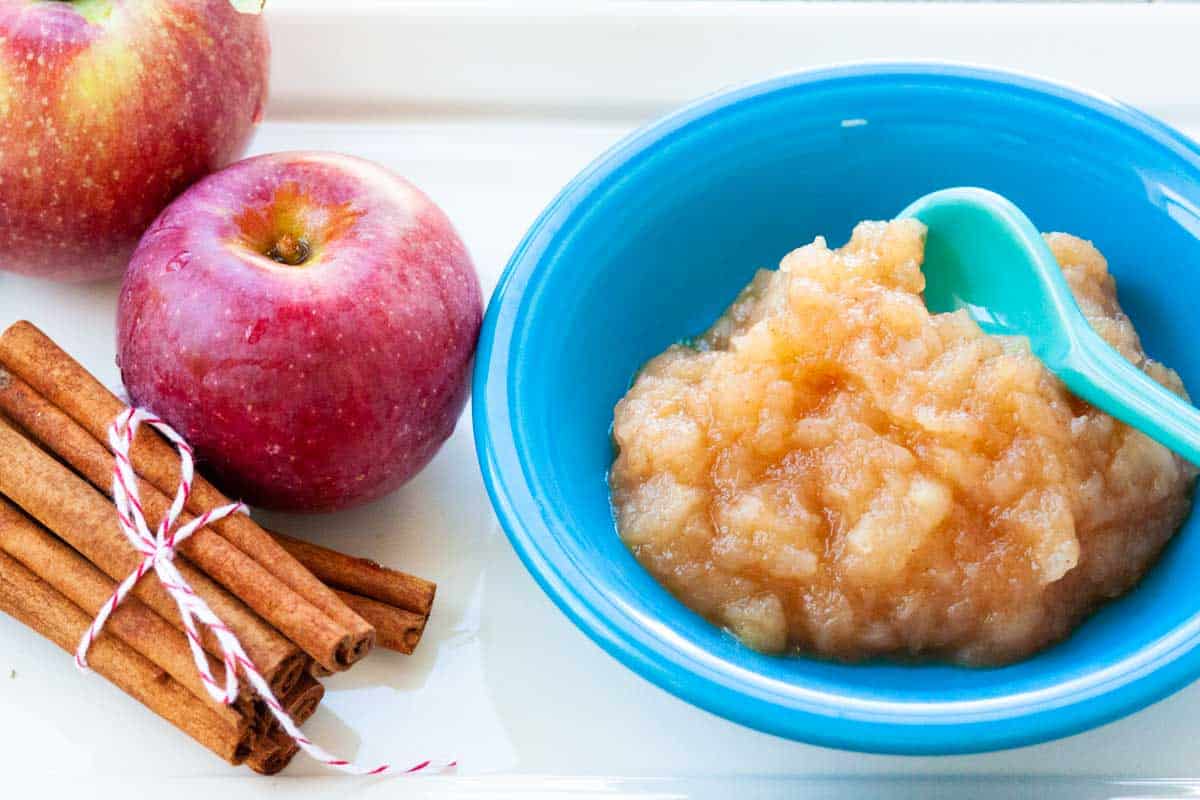 Even though I was happy to welcome the cooler weather with the arrival of fall, I thought I'd miss the strawberries and tomatoes and other fresh summery produce. Somehow I've been shocked by all the delicious fall things we've been enjoying this last week.
So if you're looking for a little autumn inspiration, here is my recommended "Stock Your Fridge for Fall" shopping list. Some items seem obvious, some you might already have, others are brand new (to me) finds. Together they make an awesome combination:
pears
plums
apples (honeycrisp specifically or go pick your own!)
red potatoes
arugula
caraway seed havarti cheese
dijon mustard
deli ham
cottage dill bread
canned pumpkin
From those main ingredients (plus a lot of things already prepped in my freezer), here are some of the items that have appeared on our menu in the last week along with some things on my to-do list: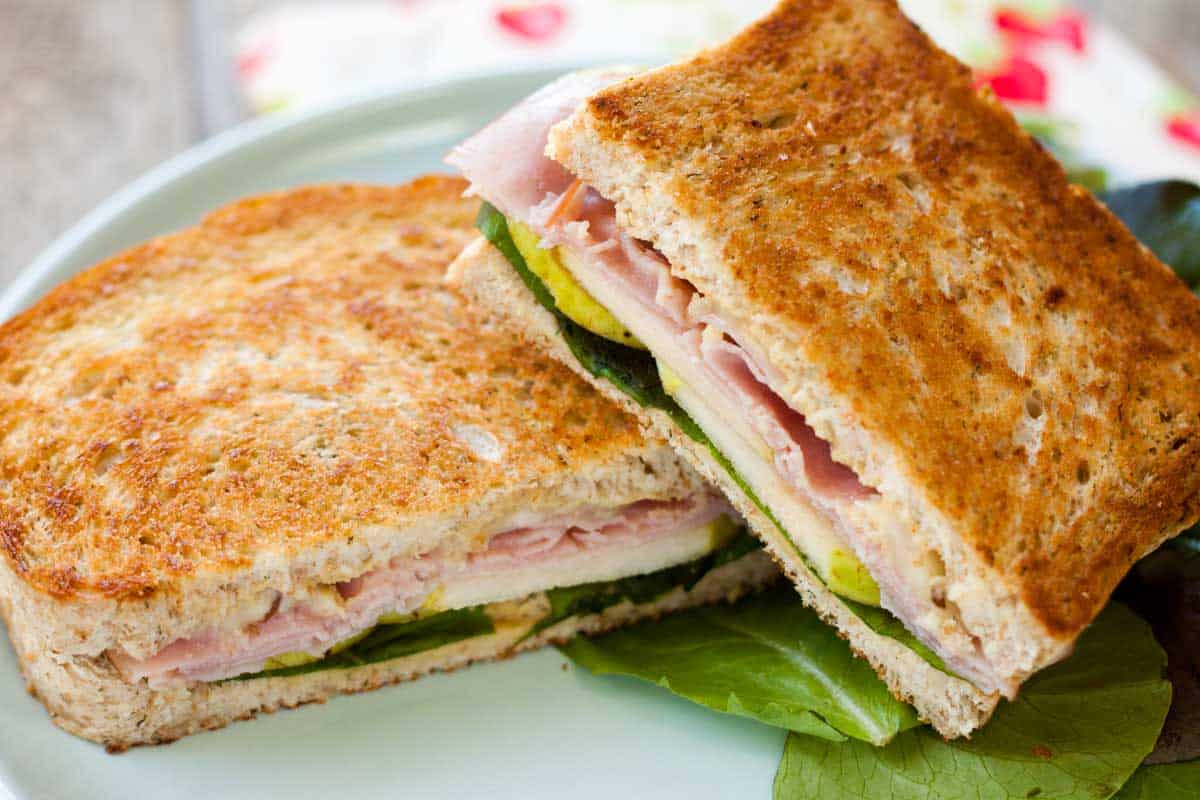 Delicious Fall Lunches & Dinners:
Grilled ham, pear, and arugula sandwiches: Inspired by the latest Everyday Food magazine, this recipe is my new favorite sandwich.
Beef stew with roasted smashed potatoes: This is an easy weeknight dinner, believe it or not.
Chicken pot pie: I switched things up and made my standard filling but baked it with biscuits in place of the phyllo dough. Extra comforting comfort food.
Pork roast with mustard roasted potatoes and applesauce: This was our favorite method for potatoes until we discovered the roasted smashed ones. Enjoy with a pork roast on the first night and make Saucy Pork and Noodle Bake with the leftover meat!
Autumn harvest salad: Haven't tried this one yet, but it is in the queue! It's a great way to use up some of the seasonal produce.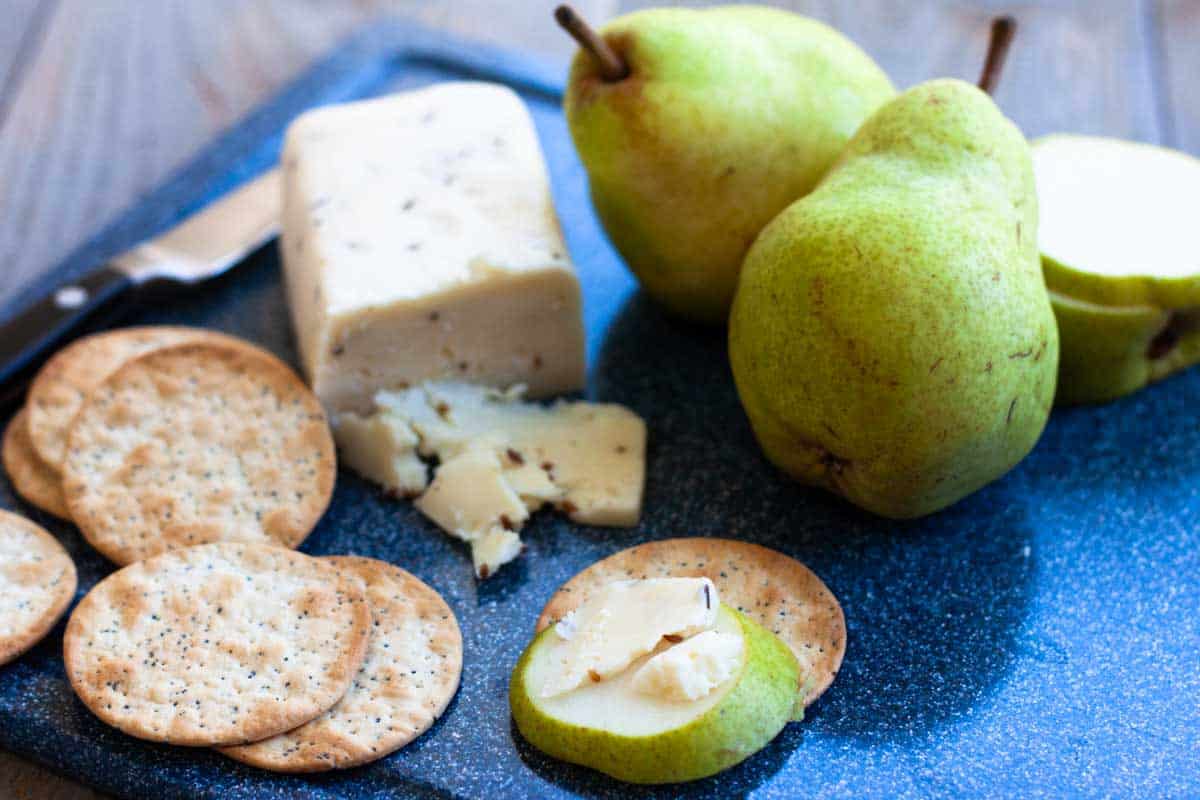 Easy Fall Snacks:
Homemade applesauce: Made in the microwave and couldn't be easier!
Fruit tray with caramel dip: mix things up and slice those pears, too! Hard to beat a honeycrisp apple, but a nice ripe pear comes close.
Pumpkin bread: Still the best, can't wait to make a fresh batch this year.
Fruit and cheese tray: Over the summer, I suggested apples and Laughing Cow cheese. For fall, try plums or pears and caraway havarti!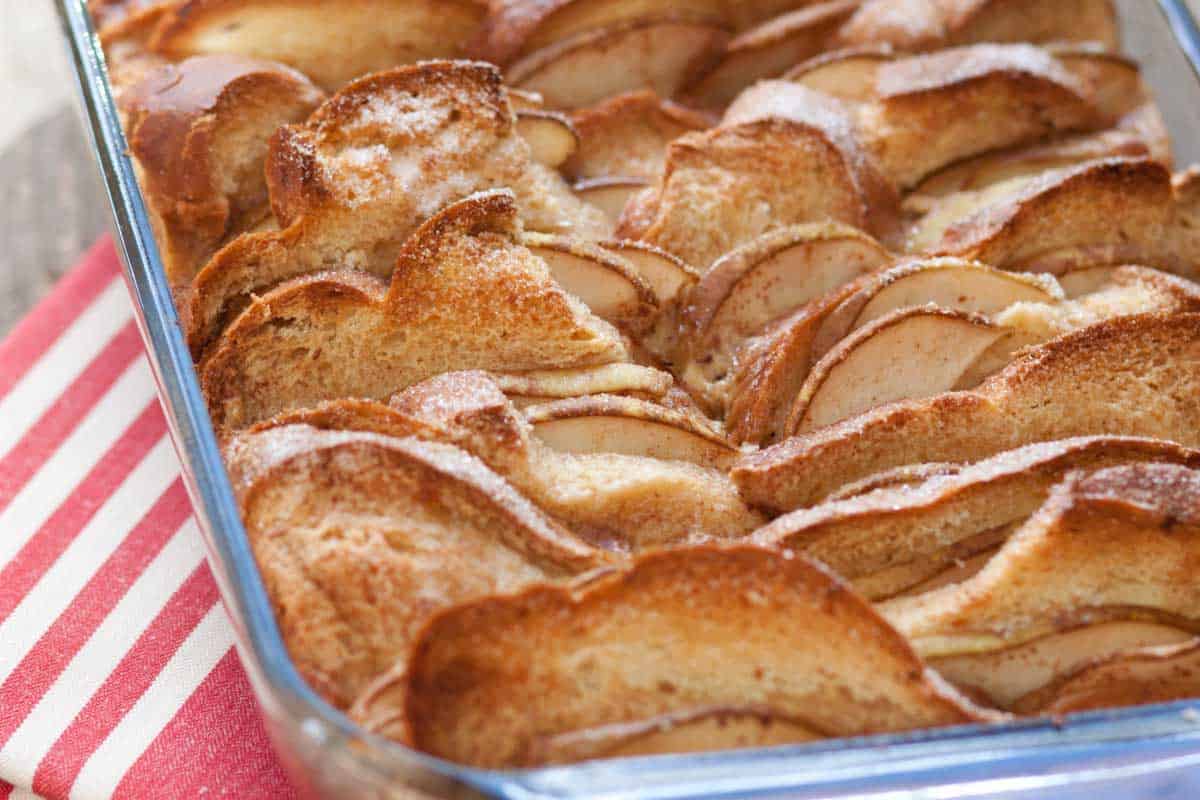 Our Favorite Fall Desserts:
Chocolate pear bread pudding: Shared this recipe earlier this month. Makes a nice breakfast treat, too!
Apple crisp: A fall freezer staple. I have baskets of apples to process this week and I know some will be going into this recipe. Also a great partner for a ladle full of caramel sauce.
Gooey pumpkin butter cake: Swoon!! Made these and devoured them over the course of a weekend.