What do you do with leftover pork? When there's not enough of it to enjoy on its own, you need go-to easy leftover pork recipes so nothing goes to waste. This comfort food classic is a huge hit with kids and is freezer friendly.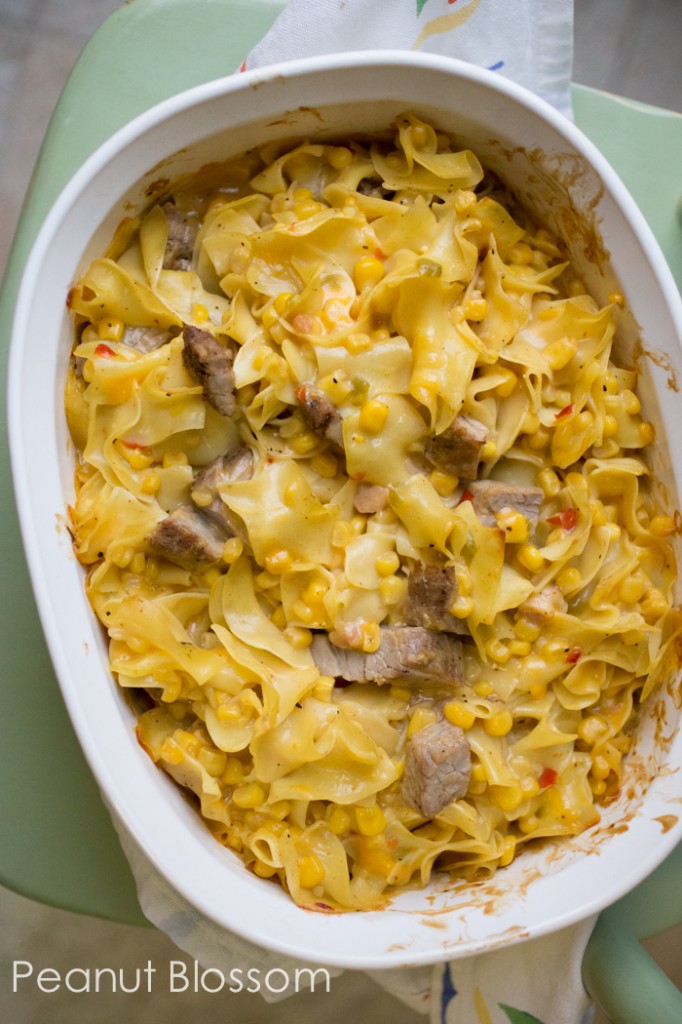 All my friends make fun of me for having a recipe in my repertoire with this silly of a name but this is one of my all-time favorite comfort foods. My mom made it for us often when we were little. This recipe must be older than dirt, I have no idea where it came from in the first place but it is a staple at our house because:
it uses up pork leftovers well
has mostly pantry ingredients so I can make it in a pinch
works well in the freezer as a prepared casserole or as leftovers
Generally, I try to cook with all-natural ingredients and a minimum of canned/prepared/boxed items. This is where I make my big exception. I think this is the only time I ever use canned cream of chicken soup.
This was my big "fancy meal" for New Year's Eve. I felt guilty serving it to the family but I was tired and not feeling the spirit of the holiday. As Handyman Tim dug into his plate, he looked up and completely unprompted said,
"This is one of your top 3 recipes."
High praise, believe me.
So, it may not be the absolute healthiest dish on earth, but apparently it is very picky-eater friendly. Just ask Tim.
I've learned the key to the dish is the pork itself. I make a pork roast specifically with this casserole in mind. Because of that important step, I'm sharing two recipes: one for the pork itself and one for the casserole. You can get the roast pork recipe right here. Enjoy!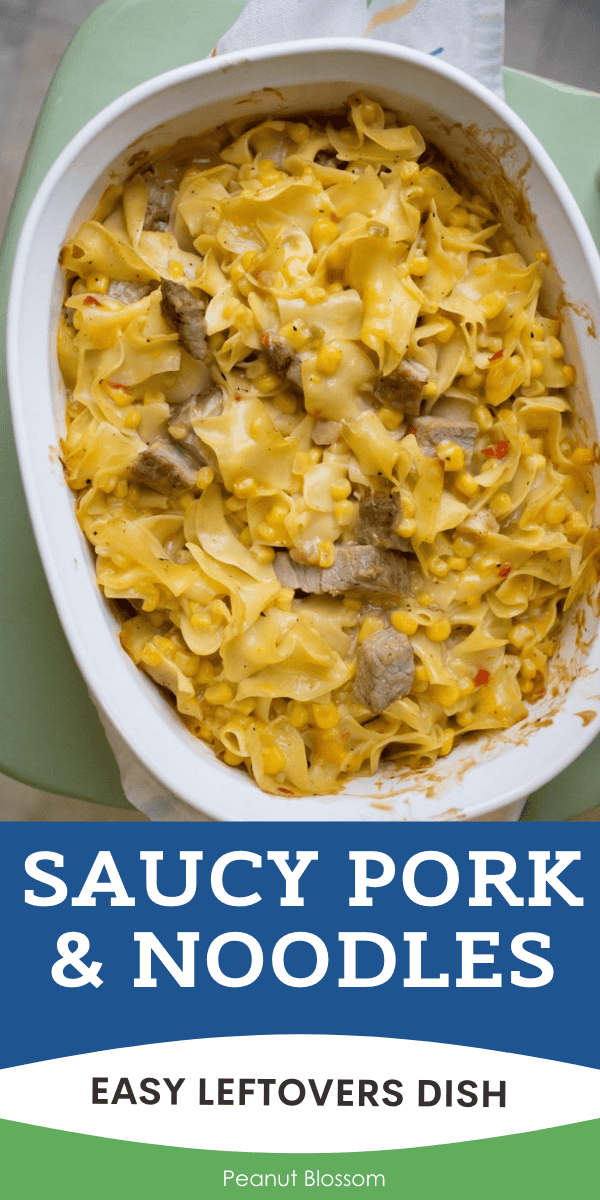 The best way to use up leftover pork: