Pair these sweet picture books about birds with a painted birdhouse craft to help young kids explore their backyard.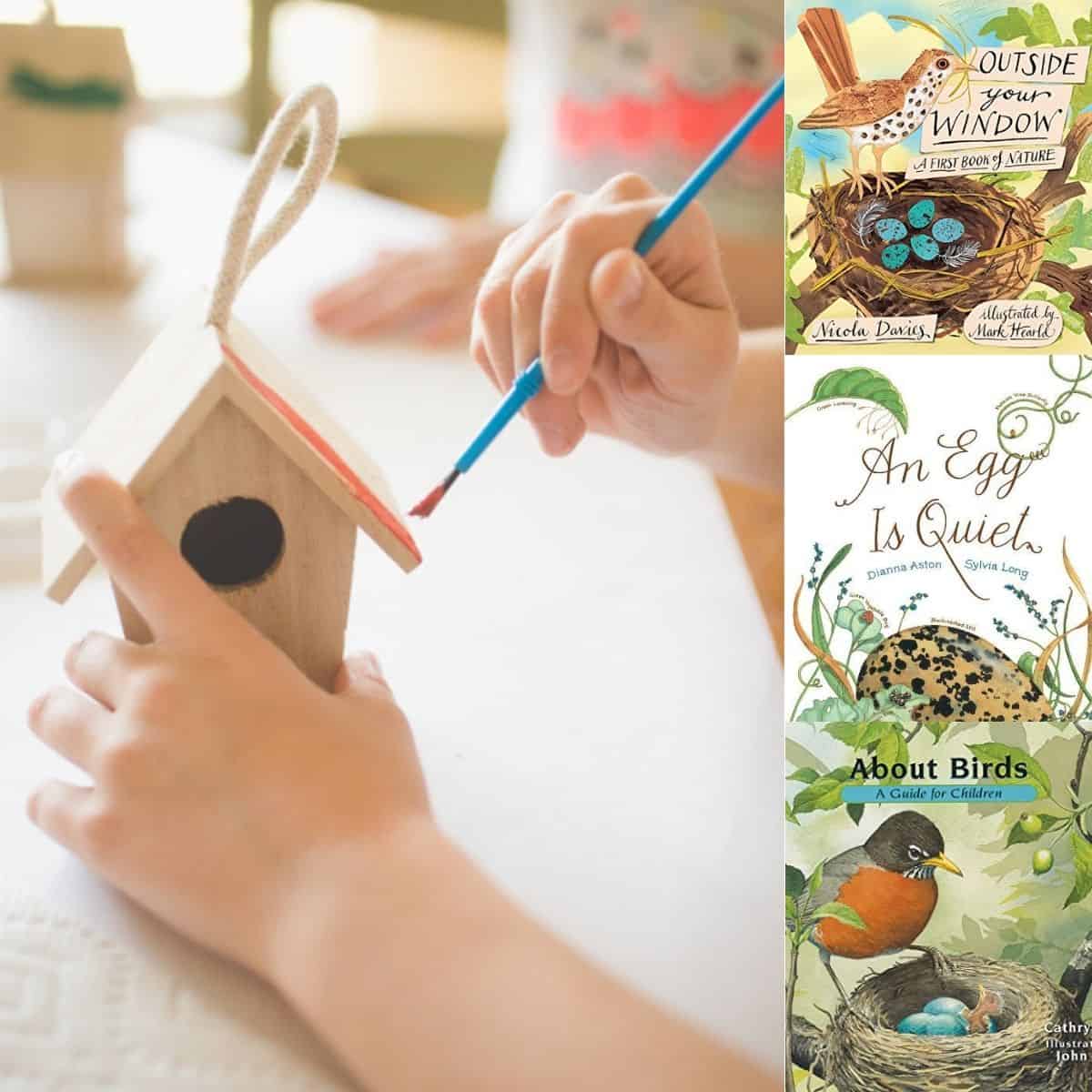 In our family, we're a little obsessed with backyard birds. My husband has a big feeder he keeps just off our patio where we can watch feathered friends from our kitchen window.
I decided to have a little extra fun with our girls doing a backyard nature study and we paired a simple painted bird house craft along with some fun reading from the library.
Paint Wooden Birdhouses
Most kids I know LOVE to do paint-your-own crafts.
To help my kids decorate a place for the birds to nest, I picked up:
Plain wooden birdhouses
A few acrylic paints
Paintbrushes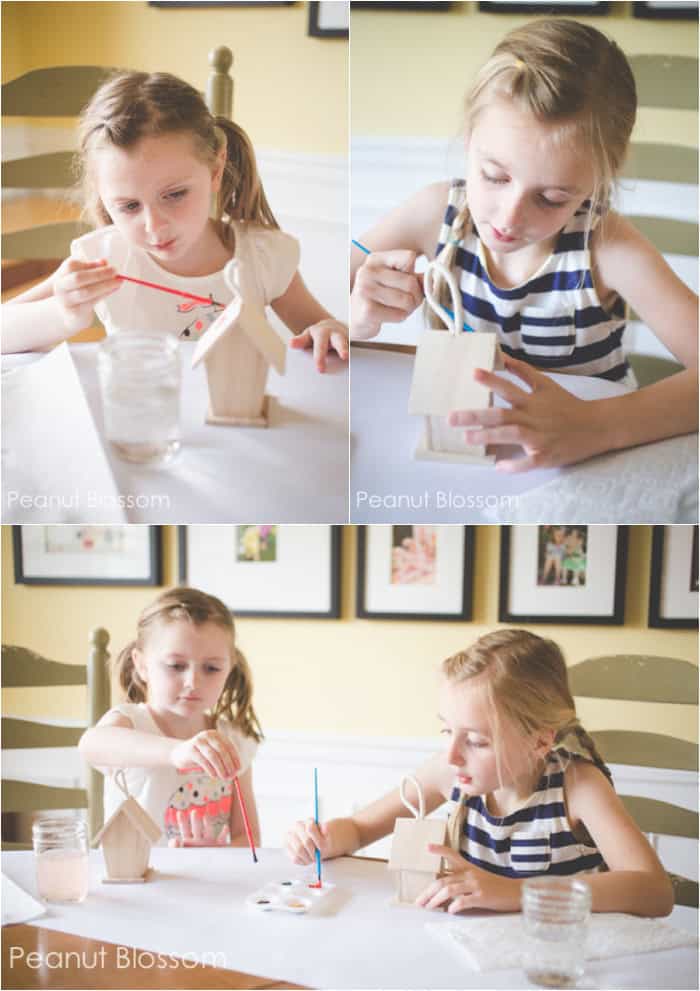 I set up craft paper to protect our table and set them free to paint their birdhouses however they wished.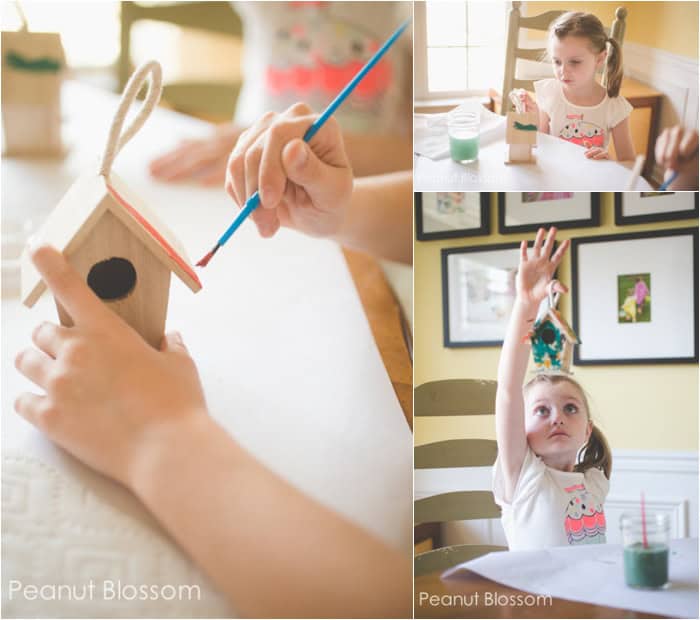 While the girls painted the houses, they kept talking about the future inhabitants of their creations.
We had long chats about eggs and baby birds, and nest building.
Picture Books About Birds
I collected these books from the library for a fun reading session over the next few days.
Some of these bird books are more scientific in nature and present the birds from a very realistic point of view.
Others are whimsical, playful stories about birds I just wanted the kids to enjoy.