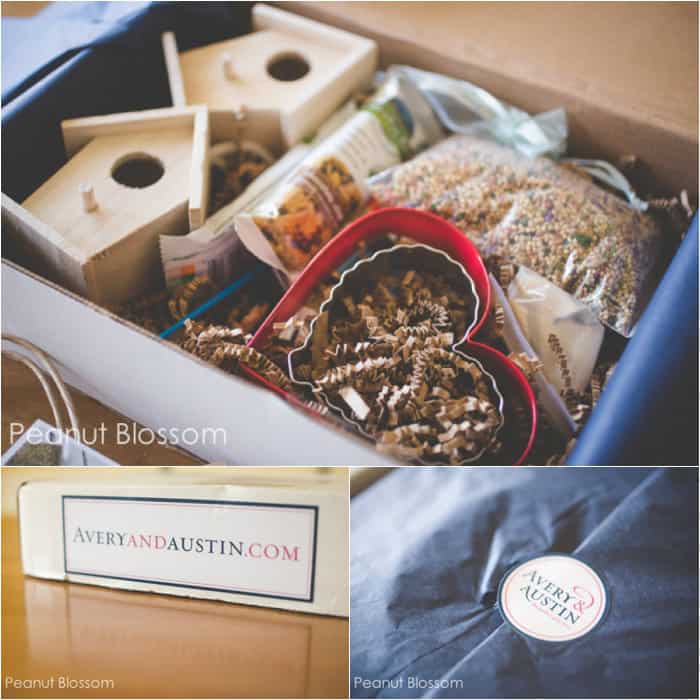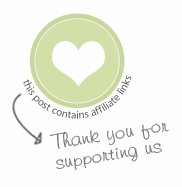 I have a confession to make.
When the Peanut was first born, all my girlfriends told me I HAD to join a playgroup. I didn't even know what that was but I trusted them. I actively sought out a local group of ladies who would turn out to be the greatest support network for a new mom EVER. (You want proof? Check out the amazing thing they did for me when Little Pea was born. . . Go on. Look and writhe with jealousy. I'll wait.)
But as much as I ADORED these women, as much as I counted on their friendship and encouragement, want to know what freaked the heck out of me?? What caused me to have night sweats and panic attacks?
Hosting an actual playdate.
I was a Playgroup Lurker. I was the best online friend those ladies ever had. But the only playdates we ever attended were hosted by other moms. I can count on ONE HAND the number of times I did the hosting and I guarantee each and every time there was a ton of stress and a fair amount of panic involved on my end.
I can't possibly be the only one. Right? Please tell me I'm not alone in this. . .
So when my friends Cam and Nichole approached me and asked me to check out their "Perfect Playdate Kit," I laughed and told them they found the wrong lady. But then I stopped to think about it and realized, No. Actually, I am the PERFECT lady to check this out.
For someone as playdate-averse as I am, their kits are a match made in heaven!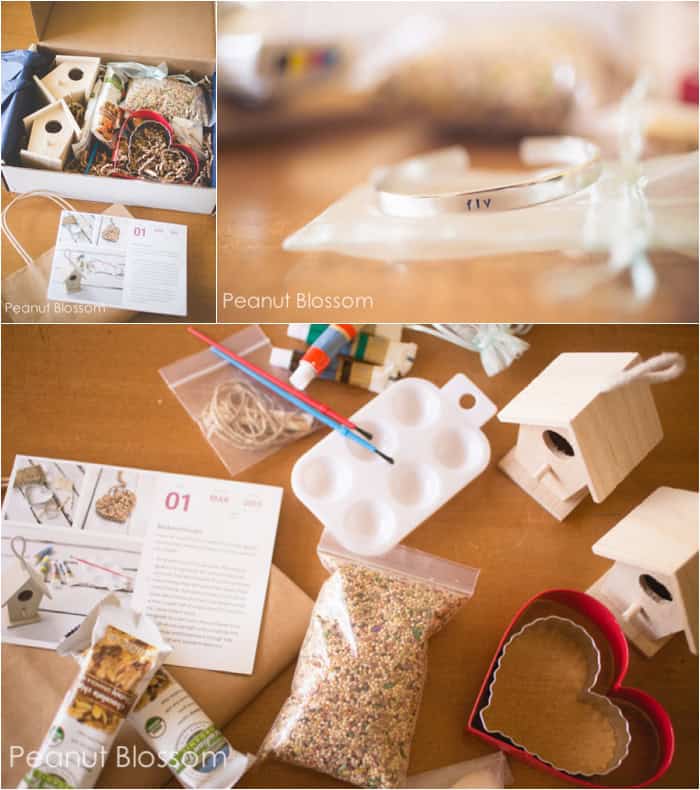 Avery and Austin sends you a kit once a month for the perfect playdate for 2 children. Everything, and I mean EVERYTHING, you need comes wrapped up in the box. Right down to the healthy snack. You could seriously receive the kit, set it aside, invite a friend, and know that no other prep work is necessary!
Except maybe a quick sweep of the floor. Maybe.
These creative ladies take their concept one step further and curate the cutest little theme for their boxes.
Our sample's theme was "Fly" and included:
2 blank palette bird houses
4 acrylic paint colors
1 paint tray
2 paint brushes
2 cookie cutters
1 bag of bird seed
Ingredients, materials, and instruction card for making 2 bird seed feeders
a lovely bracelet as hostess gift for mom
I held on to the box thinking I'd invite one of Little Pea's friends over for a real playdate. But spring break hit and the girls had been eyeing up that box for days. After tons of begging, I finally relented and hosted a play date for just these two sisters: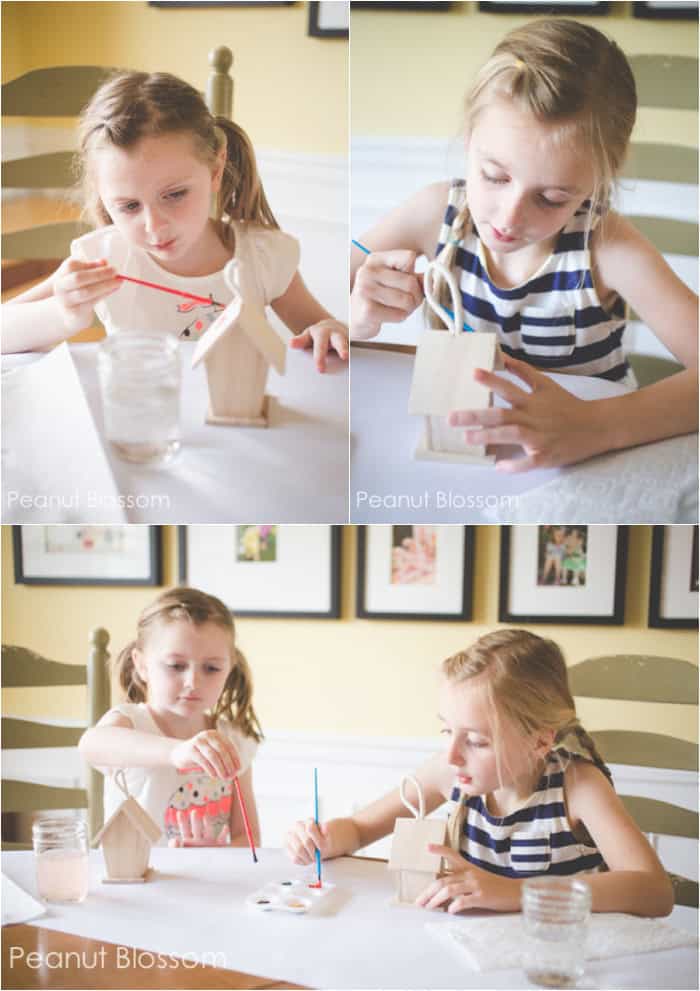 I loved that each one was able to approach the activity from their own skill level and enjoy the experience together. They are SO proud of their birdhouses and know just where they want to hang them in the yard.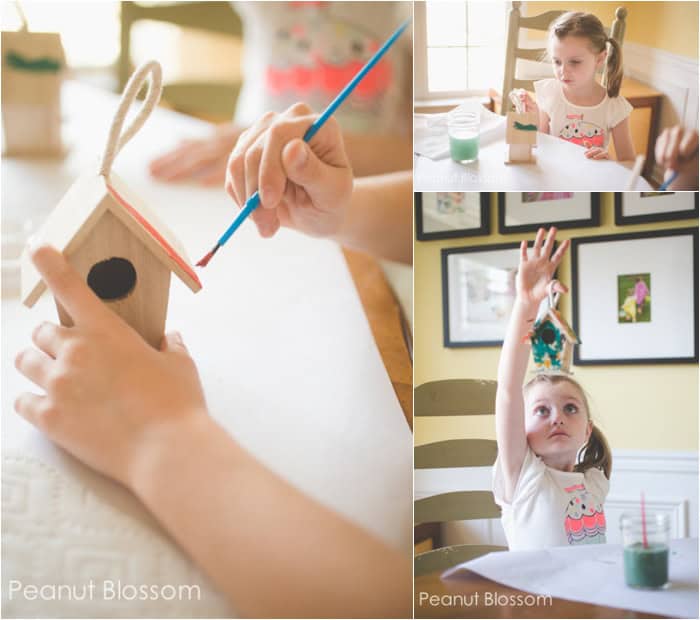 The bird seed feeders are adorable and I know even Handyman Tim is going to love the feathered friends they bring to our yard.
While the girls painted the houses, they kept talking about the future inhabitants of their creations. We had long chats about eggs and baby birds, and nest building. I wish I had the foresight to get some of these titles from our library, they would have made the perfect extension activity: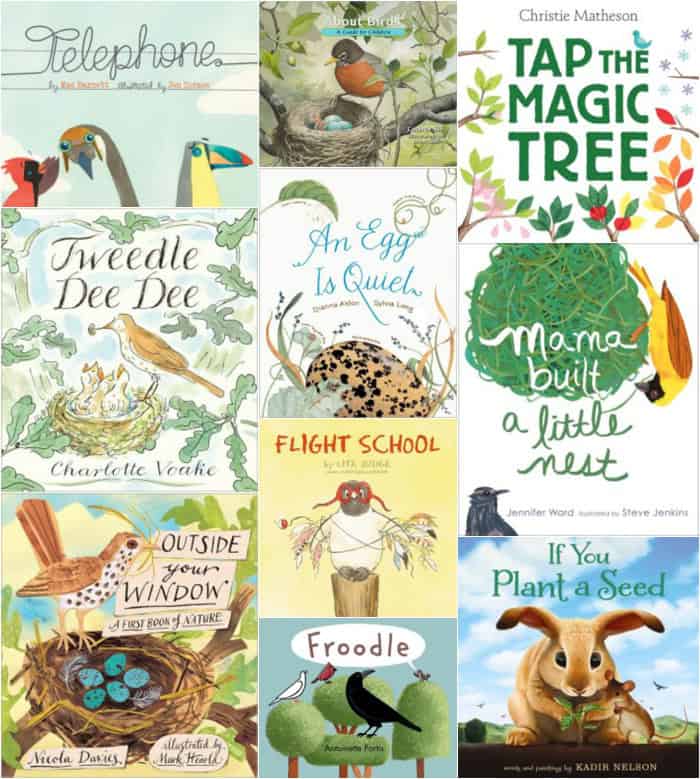 I truly think this would make a fantastic gift for your little one. Or if you're playdate averse like me, it is the best way to encourage you to be social for the sake of your kids.