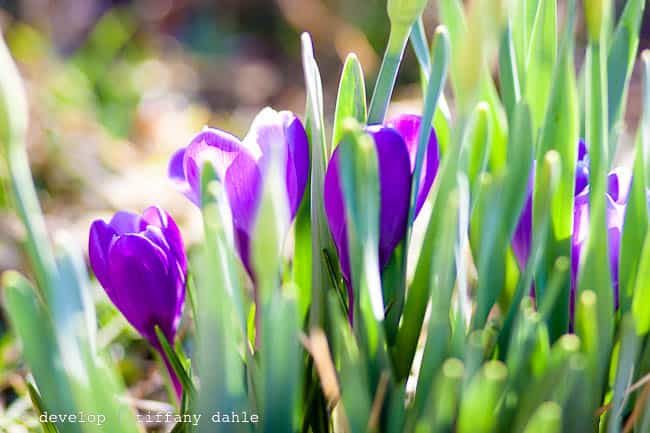 Don't mess with a pregnant lady. While I was not so patiently waiting for my Peanut, I told anyone who'd listen she was going to be a SPRING baby. Her due date was March 30 and I was praying she'd be just a teeny bit late so she could be an April baby. Just because that sounds more "officially spring" to me.
My girl had other plans though. We'll be celebrating her 5th birthday on the 28th this month. Spring arrives on the 20th. In the end, I was right all along. She is my spring baby. But just to supress the doubters, my pregnant self took a picture of the crocus blooming on the side of our house. If they're up, it has to be spring right?
My girl came running into the house this past weekend calling out about the pretty purple flowers she found outside. Handyman Tim remembered just what they mean to me and sent her to find me. I couldn't resist capturing them for my sweet birthday girl.