I'm sharing #lobsterworthy moments in my life as part of a Red Lobster sponsored series for Socialstars™.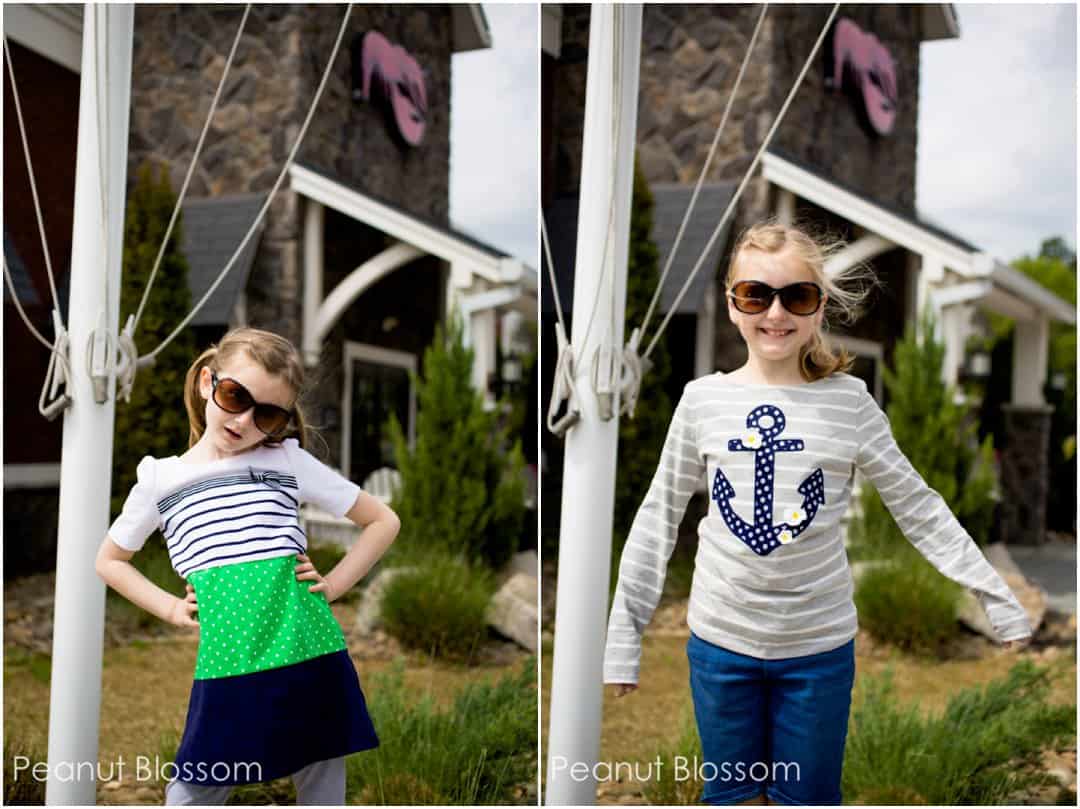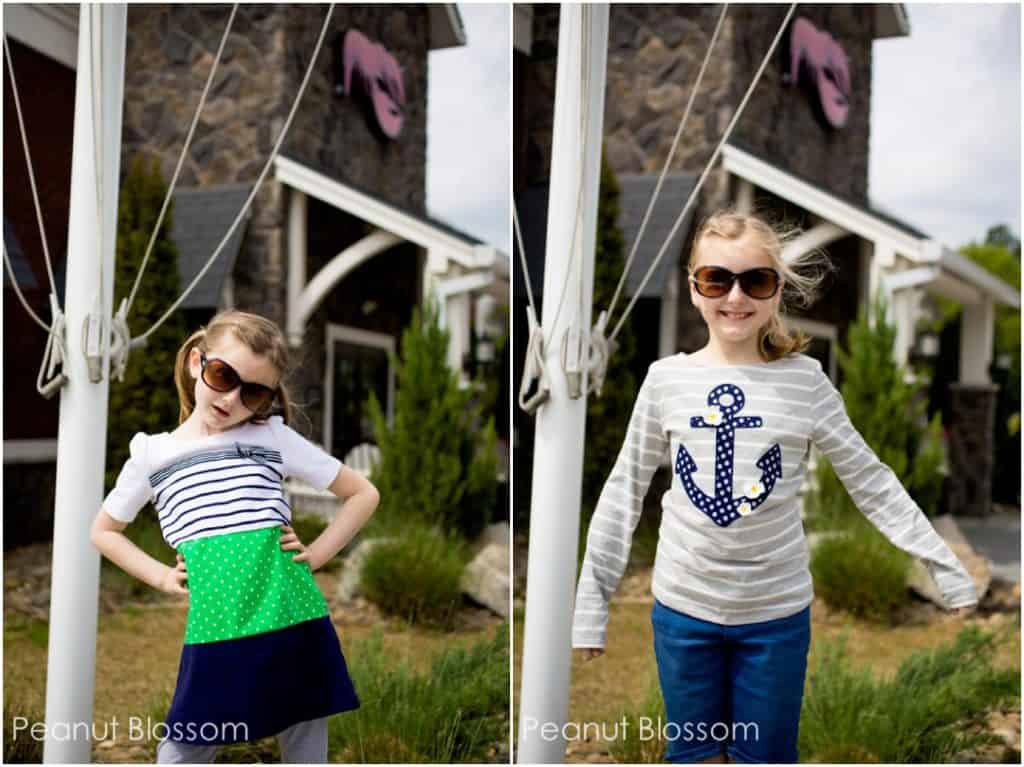 Spring Break! What used to involve bikinis and tall glasses of pina coladas now looks a whole lot different with kids. I know we could take them on a tropical island vacation, but that would blow too much of our travel budget and we prefer to take several shorter weekend getaways throughout the summer. So even though we are in the middle of our own Spring Break Staycation, I wanted the first day off to have that festive "let's get away" feeling.
First, I thought about what says "Tropical Vacation" to me:
palm trees
the ocean and tons of fish
seafood
umbrella drinks
I tried to plan out a day that hit all those big items. We started the first day of our Awesome Spring Break Staycation by taking the kids out to lunch at Red Lobster to get our fill of seafood. When we're on vacation, I'm all about shrimp, crab, and lobster. I order it every chance I get. So it was a complete no brainer to get the Lobster Scampi Linguini from the Lobsterfest menu.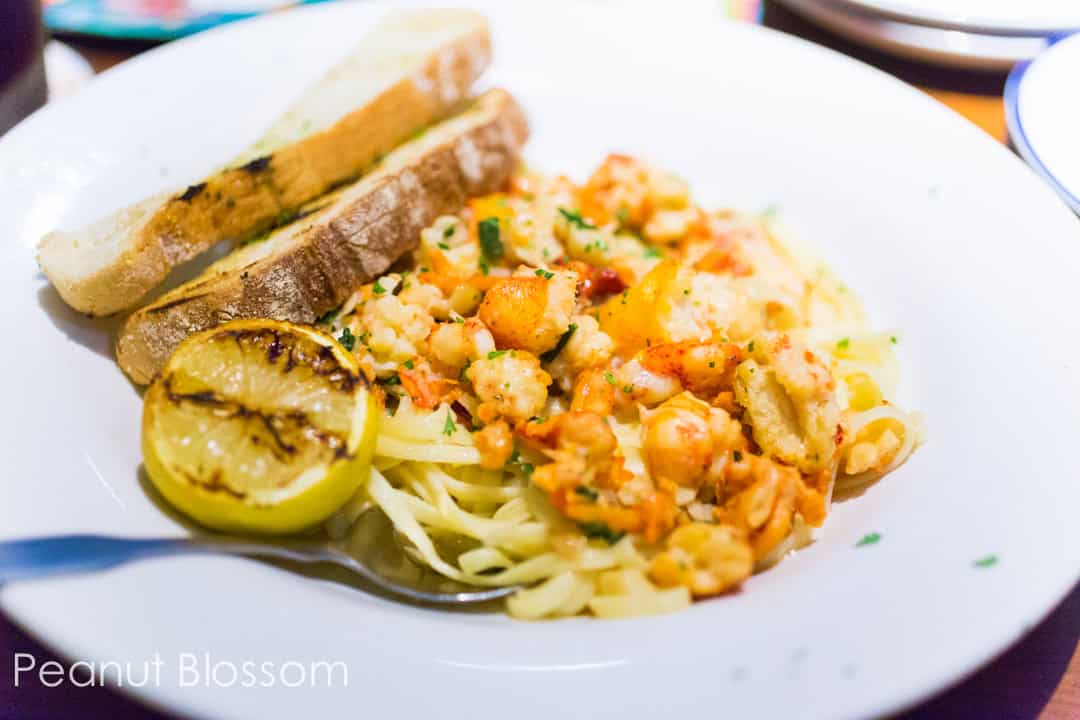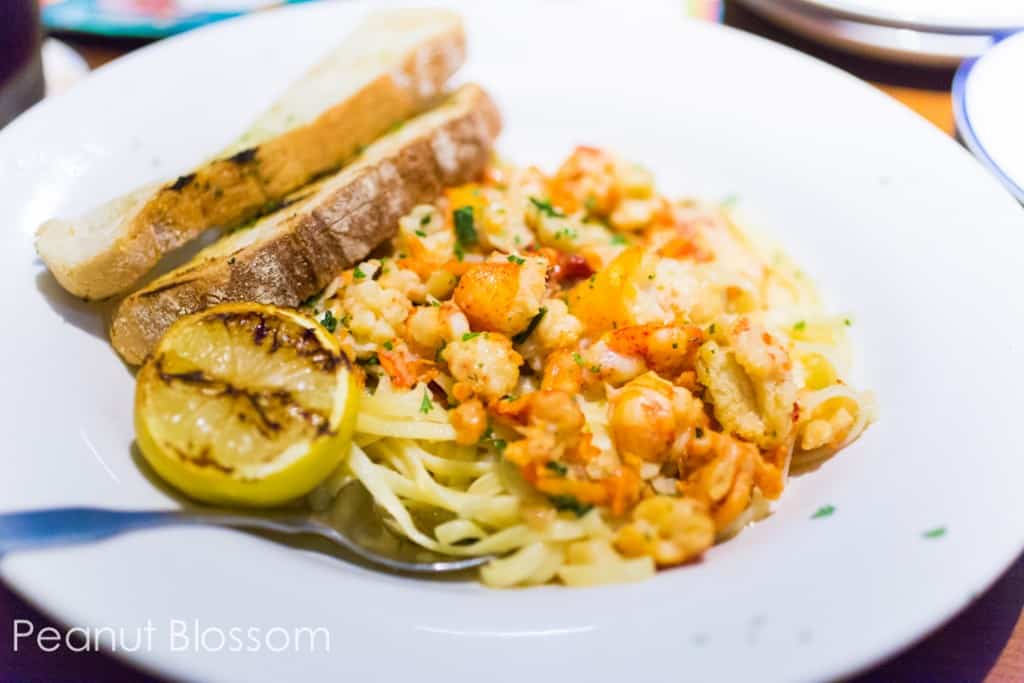 I loved that there was no work in enjoying all that lovely lobster meat--no cracking or pulling anything out of shells!! But I was super tempted to get the Chilled Lobster and Shrimp Cocktail to share with my little shrimp lover Peanut. There were plenty of lobster choices from my pasta to Langostino Lobster Topped Tilapia to traditional New England style Roasted Maine Lobster Bakes and everything in between. 
But when the waitress tried to take our drink order, Tim and I paused a moment. It was only noon. With the kids.
Did we dare?
Oh yes, yes we did.
Just because it's a "staycation" doesn't mean you can't have a little fun. We ordered up two umbrella drinks to toast the start of spring break: a mai tai for him, a strawberry mango daiquiri for me! (Hey Red Lobster, could you please add actual frilly umbrellas next time?? Because: mood setting. Thanks!)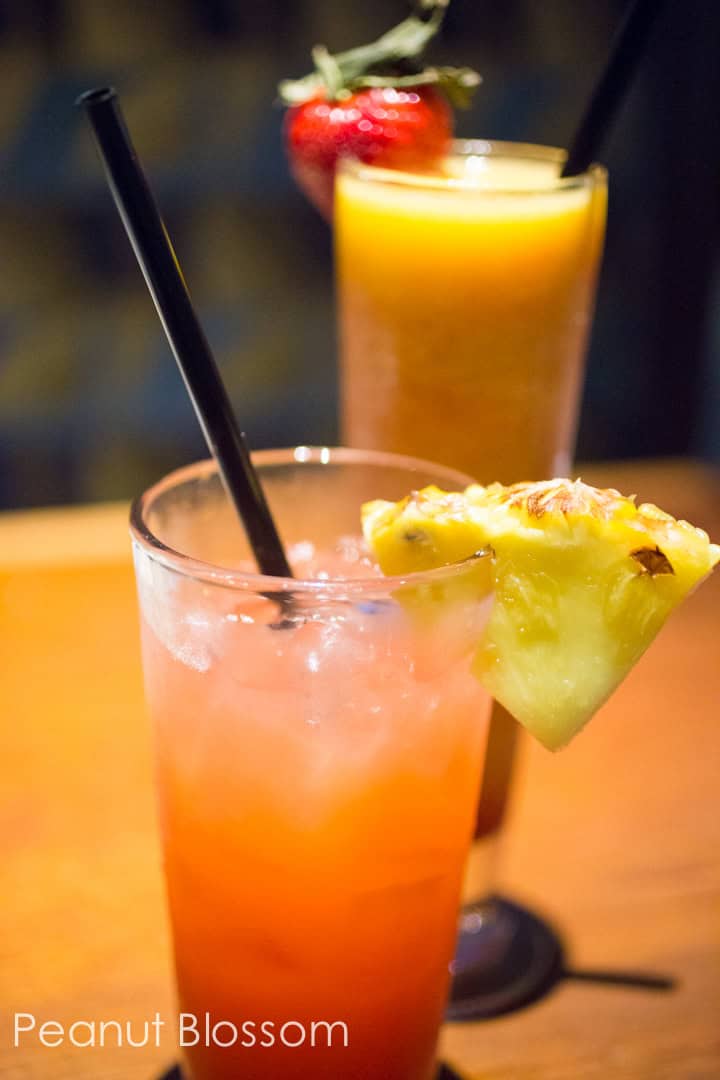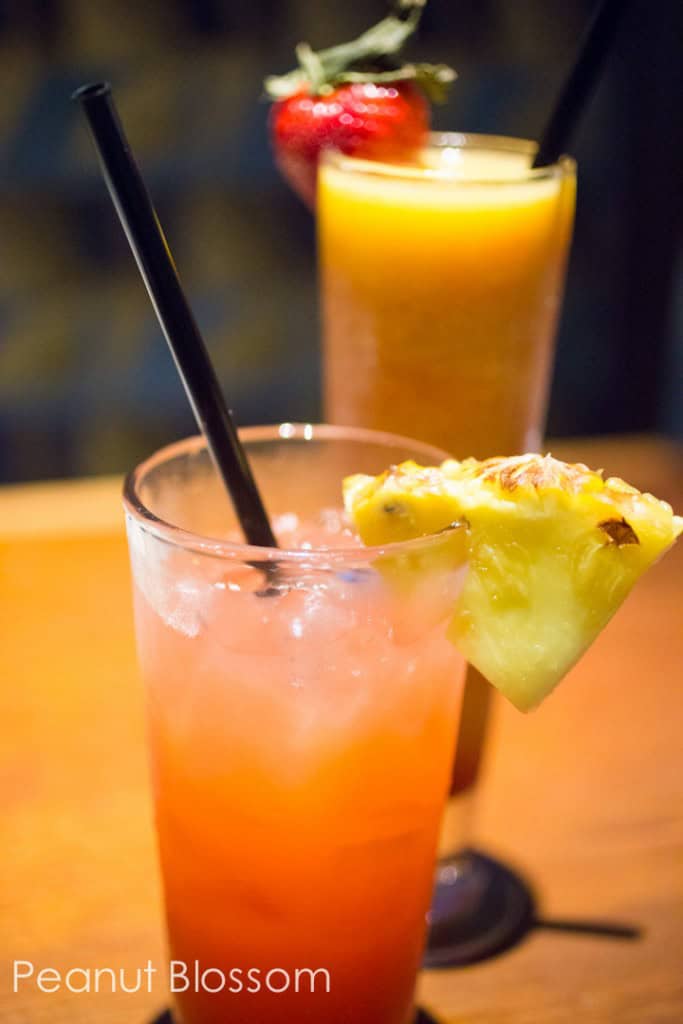 Rare photo of Handyman Tim and me taken by our Peanut!:
So seafood? Check. Umbrella drinks (minus the umbrella)? Check. All we needed for the rest of our celebration was palm trees and ocean waves with fish. Since seeing the real deal wasn't an option, we decided to enjoy a cinematic version as part of family movie night instead!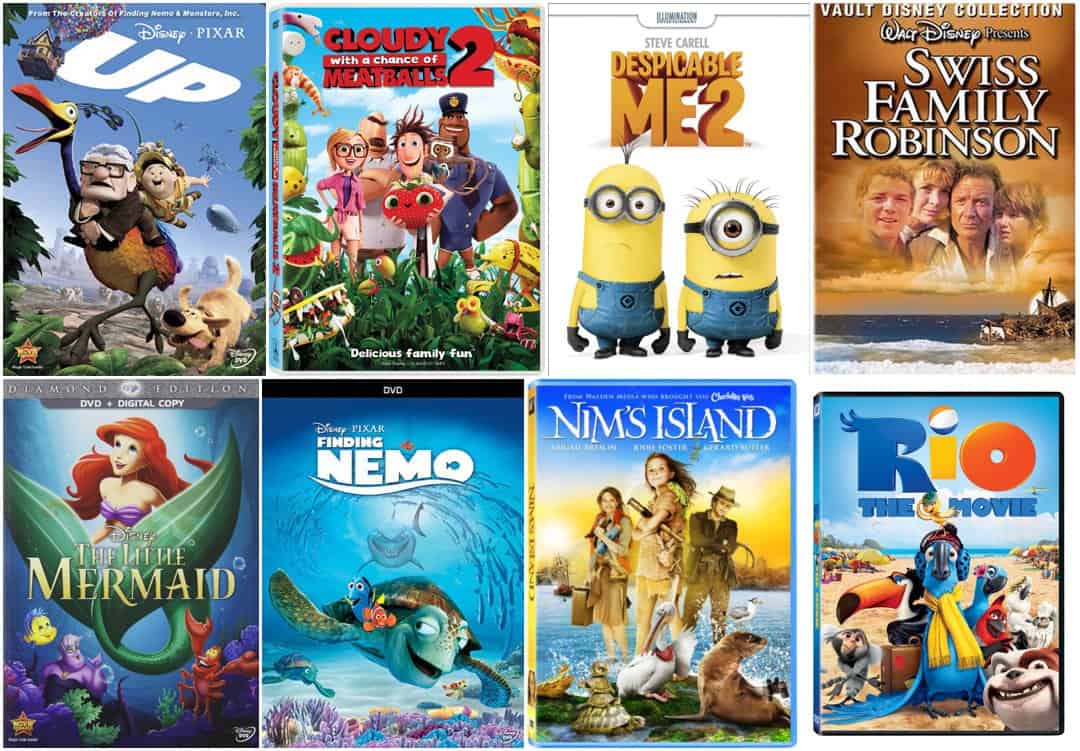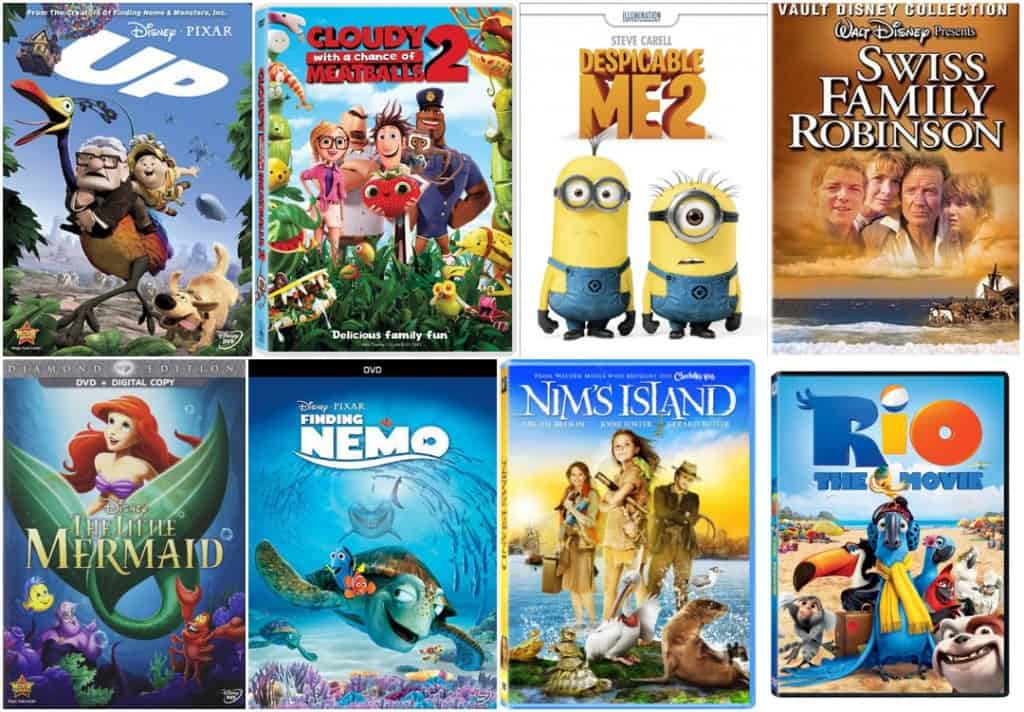 8 perfect movies for setting a tropical tone for your Spring Break staycation:
So did you get away for Spring Break or stay closer to home and do your own staycation? Though we did this for our first day of the break, you still have time to have your own fun-filled "tropical day". If you head to Red Lobster during Lobsterfest, be sure to share your lobster worthy moments to social media. You can enter their contest with the hashtag #lobsterworthycontest and be entered to win some really cool prizes.