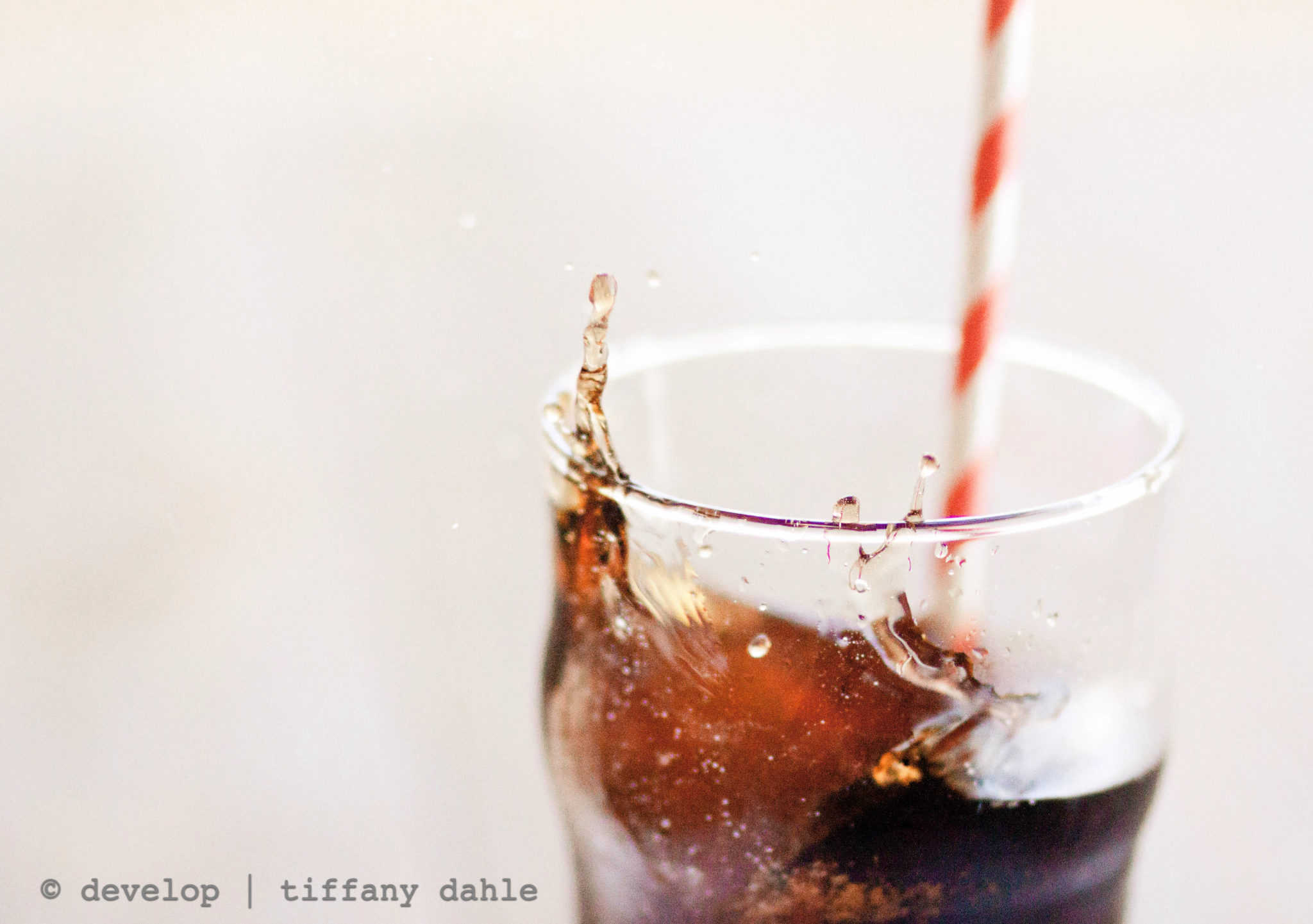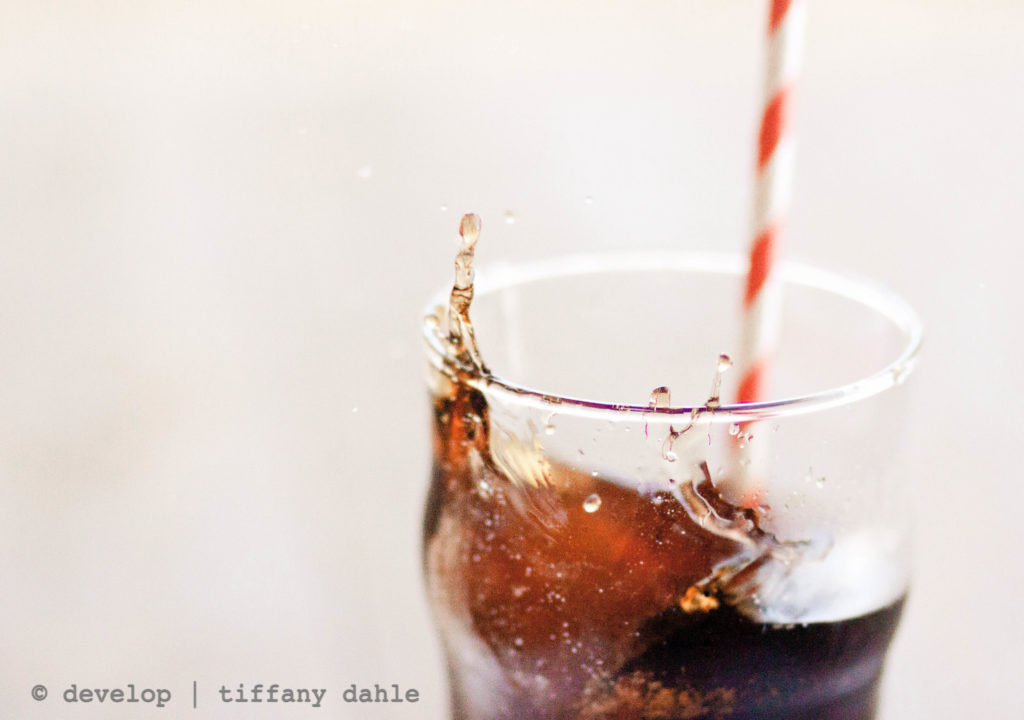 This month I was challenged by my fellow food ladies to capture a culinary splash. Our entire group was a bit intimidated by the assignment and we spent more than a bit of time studying other splashes to gather inspiration.
The thing I love most about my food challenge group is seeing the behind the scenes practice shots before we go live with our final work. We definitely shared many a laugh over our failed attempts. There were broken vases, rubber balls & other crazy objects being tossed, and many a splattered tarp before we were ready to share with the world.
For my part, I was lucky enough to have a very handsome photography assistant do all the dropping of food for my splashes while I manned the camera behind a tripod. As a chemical engineer who took whole classes on the property of water, you can imagine his frustration when we struggled to get an appropriate sized splash. This outtake makes me laugh every time I see it because that is what I lovingly call: "An angry ice cube" being forcibly thrown into the mug of water by one very frustrated husband.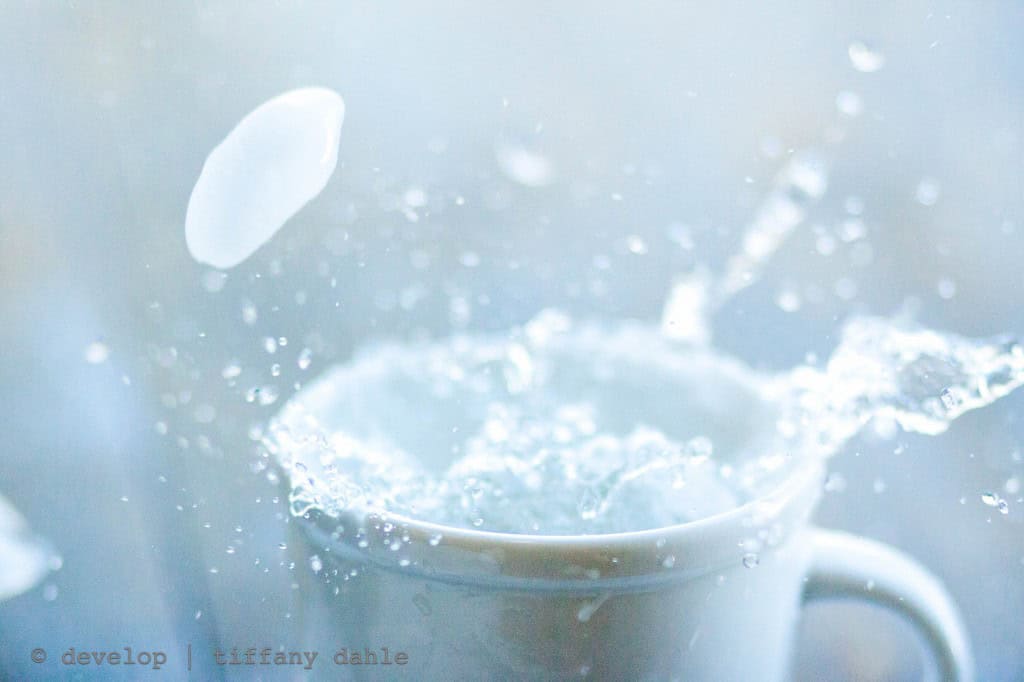 We also experimented with half a box of cornflakes and a pitcher of milk before I managed to capture this image:
But it is the first shot of my beloved Diet Coke that won this particular challenge for me. I love the colors and the light. It may not be a very theatrical splash, but I feel like it at least has context for the image. Unlike some of my husband's more confusing creative suggestions would have had!
To see the other fantastic submissions for this challenge, be sure to follow through the blog circle by visiting Tammy Bilodeau, Whitecourt, AB Photographer next. She has a way with some strawberries that will make you want to go grab a glass!