Happy Independence Day weekend to everyone. This year we are blessed to have very special house guests visiting us. My dear friend Moira and her son Nicky are here all the way from Milan, Italy to celebrate their very first American holiday. It has been tons of fun sharing our traditions and exploring our new town with them.

We made our Firecracker pops and the children enjoyed making a big berry mess in the backyard.
We also stocked up on sparklers and snap-its for the kids and enjoyed a backyard parade complete with flags and the "Stars & Stripes Forever" playing on mommy's iPhone. Everyone took their turn leading the parade, I'm not sure who had more fun but Little Pea wins the prize for taking it most seriously.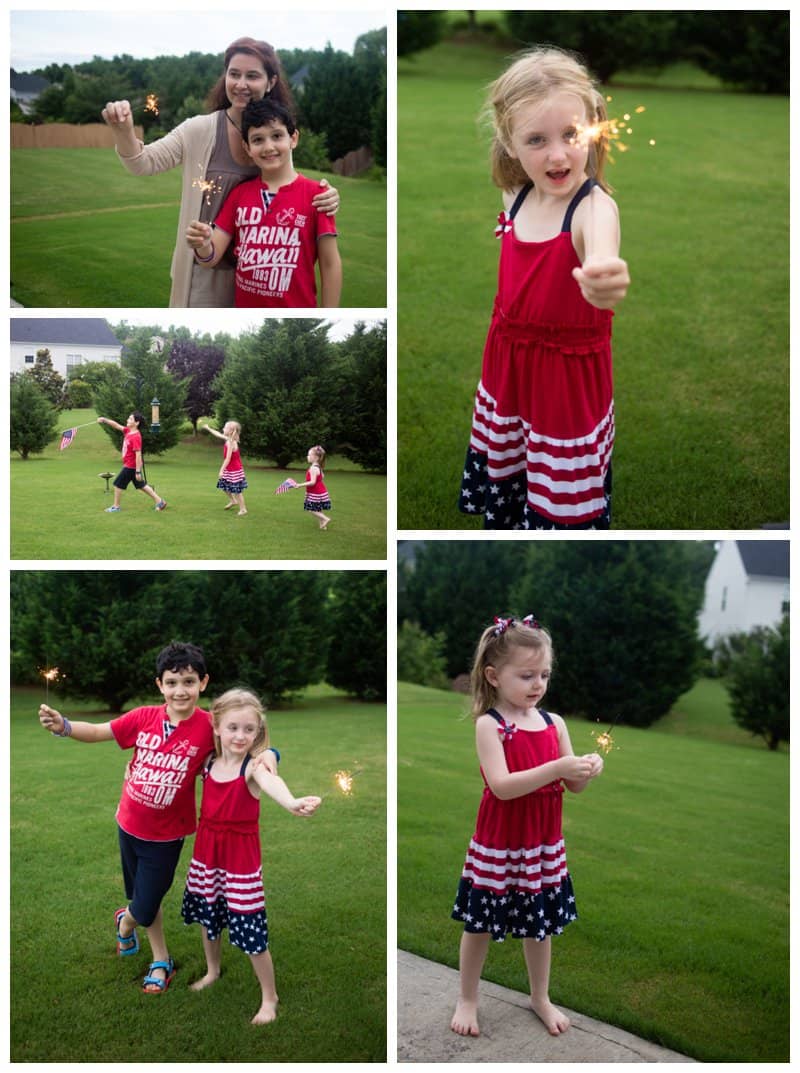 All in all, it was a wonderful celebration made even more wonderful by our friends here joining us. Hope your weekend has turned out to be just as fun!