The Southern Living Party Cookbook is the first book in our new cookbook club series. This gorgeous party cookbook is a must-have for your kitchen if you love to entertain.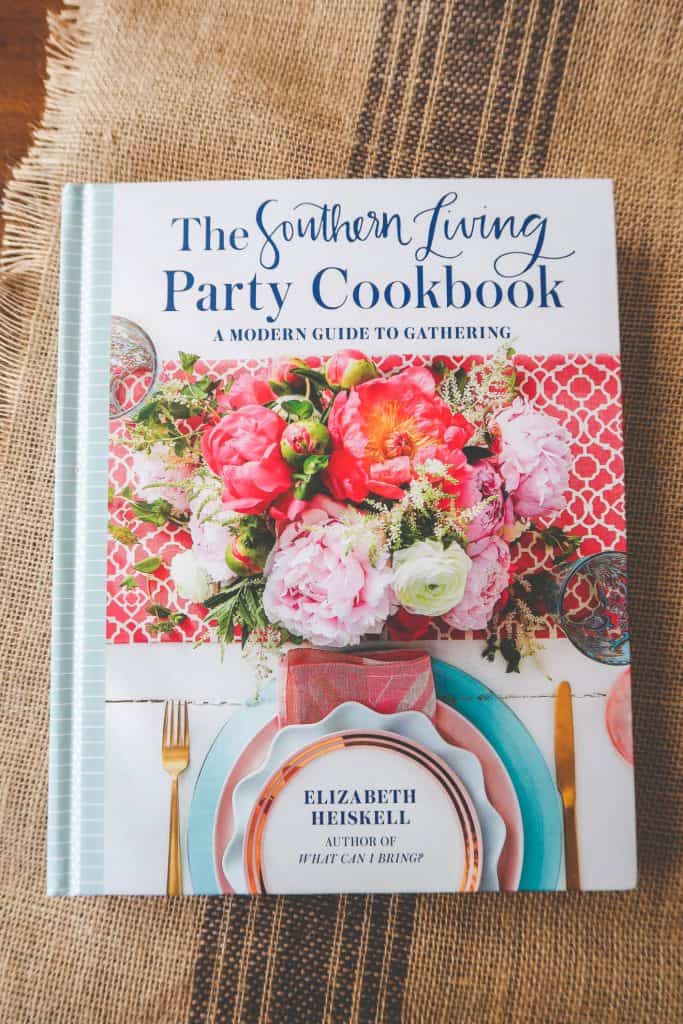 I am a cookbook hoarder. I've had a deep passionate love affair with them since we got married in 2001 and I received a copy of Barefoot Contessa Parties! as a shower gift. Having purchased an overflowing (and humungous) bookshelf worth of cookbooks over the years, I know what makes a great one.
Which is exactly why I was beyond giddy to publish my cookbook last year! I wanted to make something worthy of my own bookshelf. Since I cook from my own book almost weekly, I think I succeeded. Ha!
This year, I thought it would be fun to launch a new series and share my love of cookbooks with you. I'm going to regularly feature and review some of the titles I've discovered that I think you will love, too.
To kick off the fun, I wanted to share the special gift that Santa brought me at Christmastime -- The Southern Living Party Cookbook.
I have very special plans for this book this year that I will be sharing with you soon. But to call it "inspiring" would be a gross understatement.
The book is simply breathtaking.
A Review of The Southern Living Party Cookbook:
Favorite features:
There's a gorgeously styled photo for practically every recipe.
The cover and paper are thick and high quality. This will easily withstand years of heavy use.
The recipes are manageable but inspiring.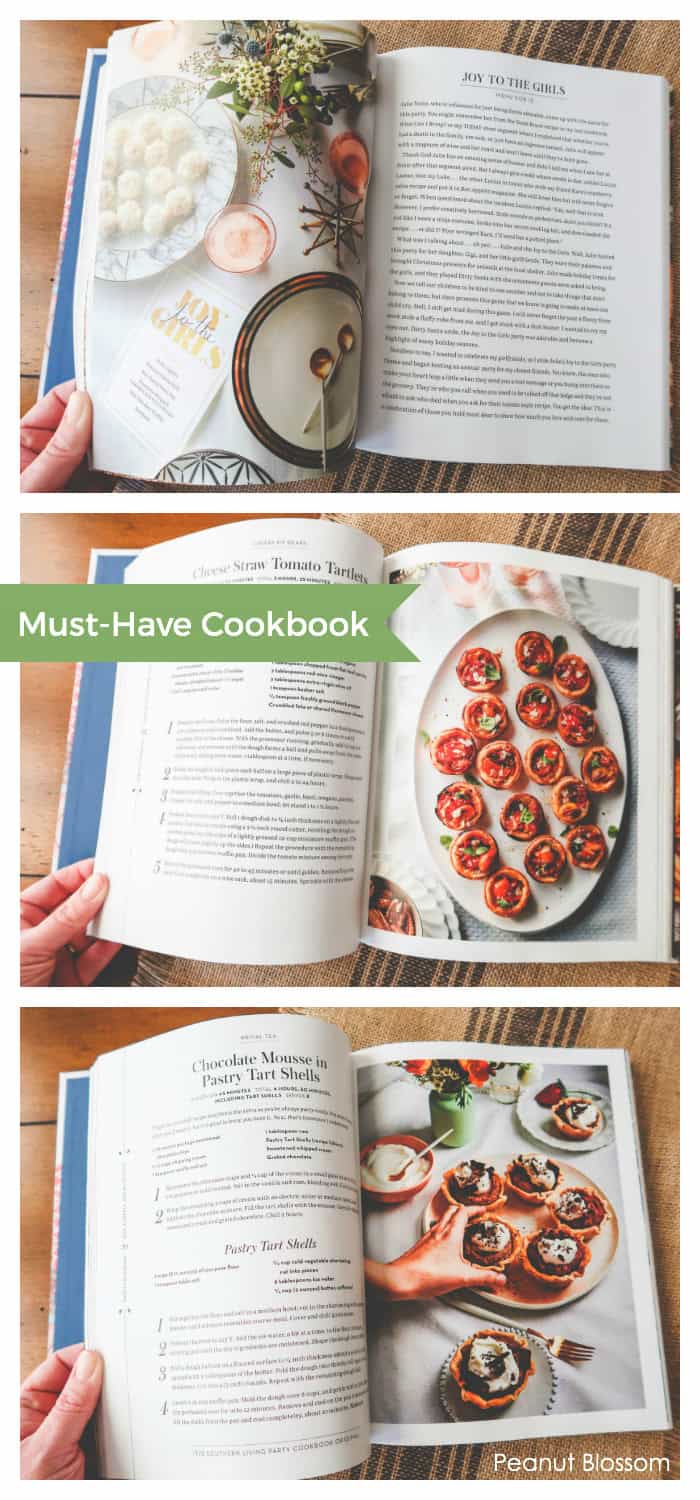 The Southern Living Party Cookbook features 31 different party themes with fully arranged menus for all kinds of entertaining situations. From special occasions like baby showers and bridal events to everyday fun like backyard picnics and grilling, you'll find perfect inspiration here.
I found myself completely absorbed with reading the book as I would a fiction novel. It's not just a lineup of recipes and photos, but rather a thoughtfully organized book with lengthy sections on tips for making hosting easier and your events more fun for your guests. I especially loved the personal tales that Elizabeth Heiskell, the author, worked into the introductions for each party theme.
It made me realize, I've been missing a huge opportunity to be more playful with the celebrations we host even for our own family. I can get stressed out over the most simple of holiday events. I completely recognized myself in some of her "Do Not Do This" scenarios! I loved her tips for simplifying and focusing on what really matters -- everyone, including YOU, having fun at the party.
A sample party from The Southern Living Party Cookbook:
"Joy to the Girls": a Christmas pajama party for the girls in your life
Fancy Jigglers
Pimiento Cheese Rolls
Blue Cheese-Bacon Dip
Prosciutto-Wrapped Asparagus with Citrus Drizzle
Mint Chocolate Truffles
Snowballs
The intro page for the party menu looks like this: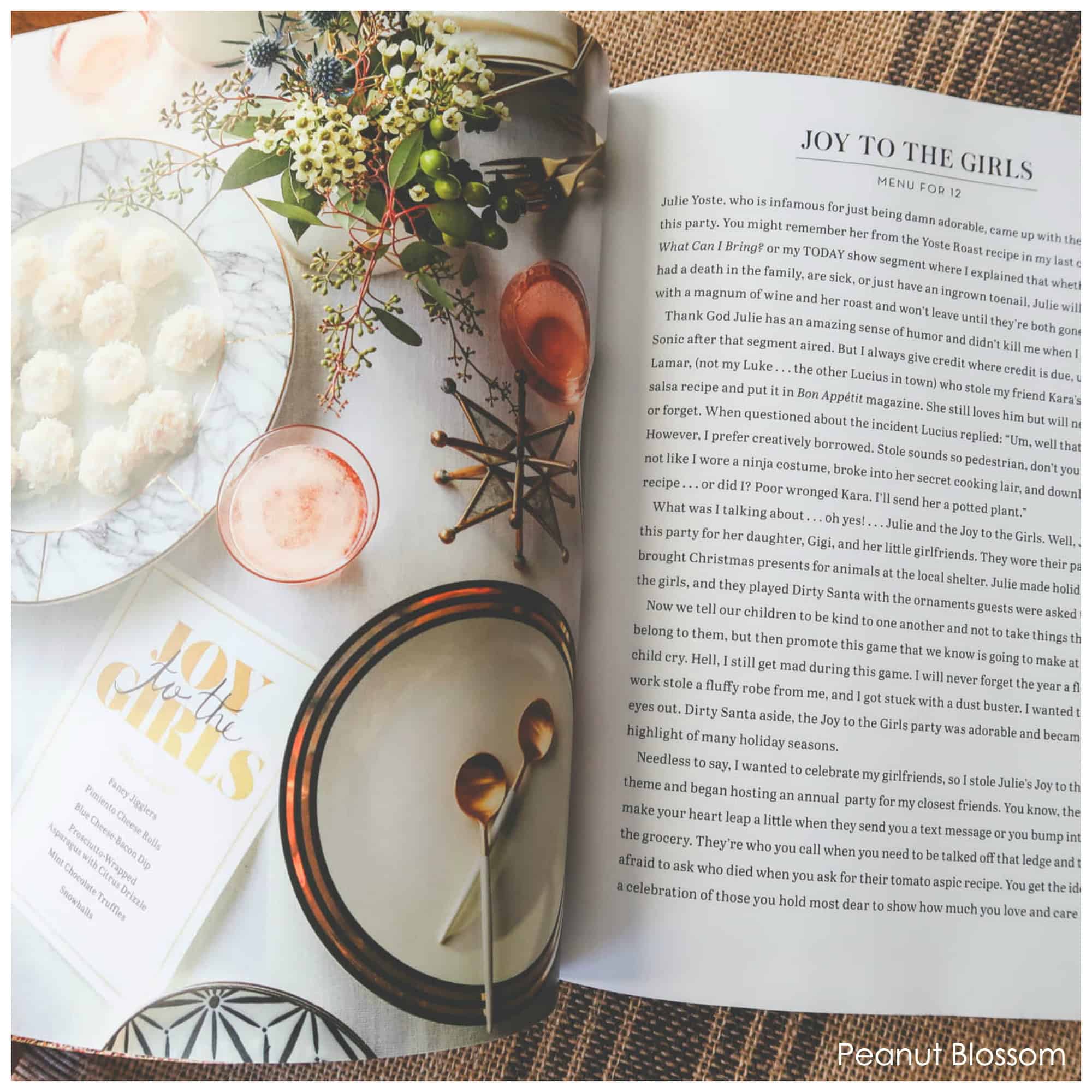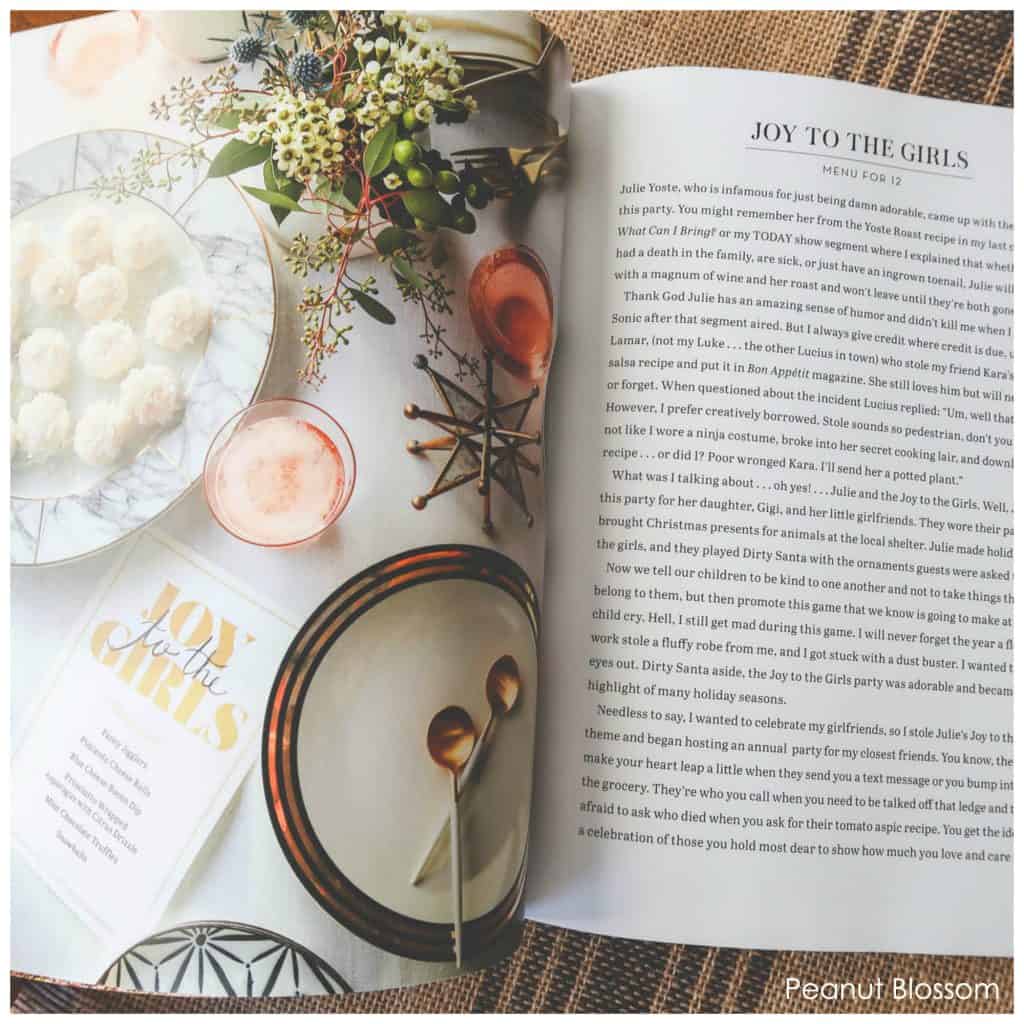 The Southern Living Party Cookbook description from Amazon:
"This new essential guide to entertaining is divided by occasion, offering a fresh lineup of menus and ideas from Oxford, Mississippi's go-to caterer for every celebratory scenario life serves up. In this update to the best-selling book of our mothers' and grandmothers' era, Elizabeth's tell-it-like-it-is voice provides a twist to the classic Southern advice that is a refresher for entertainers of any age or experience. Packed with delicious recipes from the original book like Smoked Salmon Canapes, Hot Cheese Squares, and Brandy Alexanders, the book also includes popular picks from the current pages of Southern Living as well as Elizabeth's treasured recipe box.
The Southern Living Party Cookbook is an entertaining handbook loaded with lifestyle tips and hilarious Heiskell stories, along with lush photography to help you get the look from table setting to plated dish."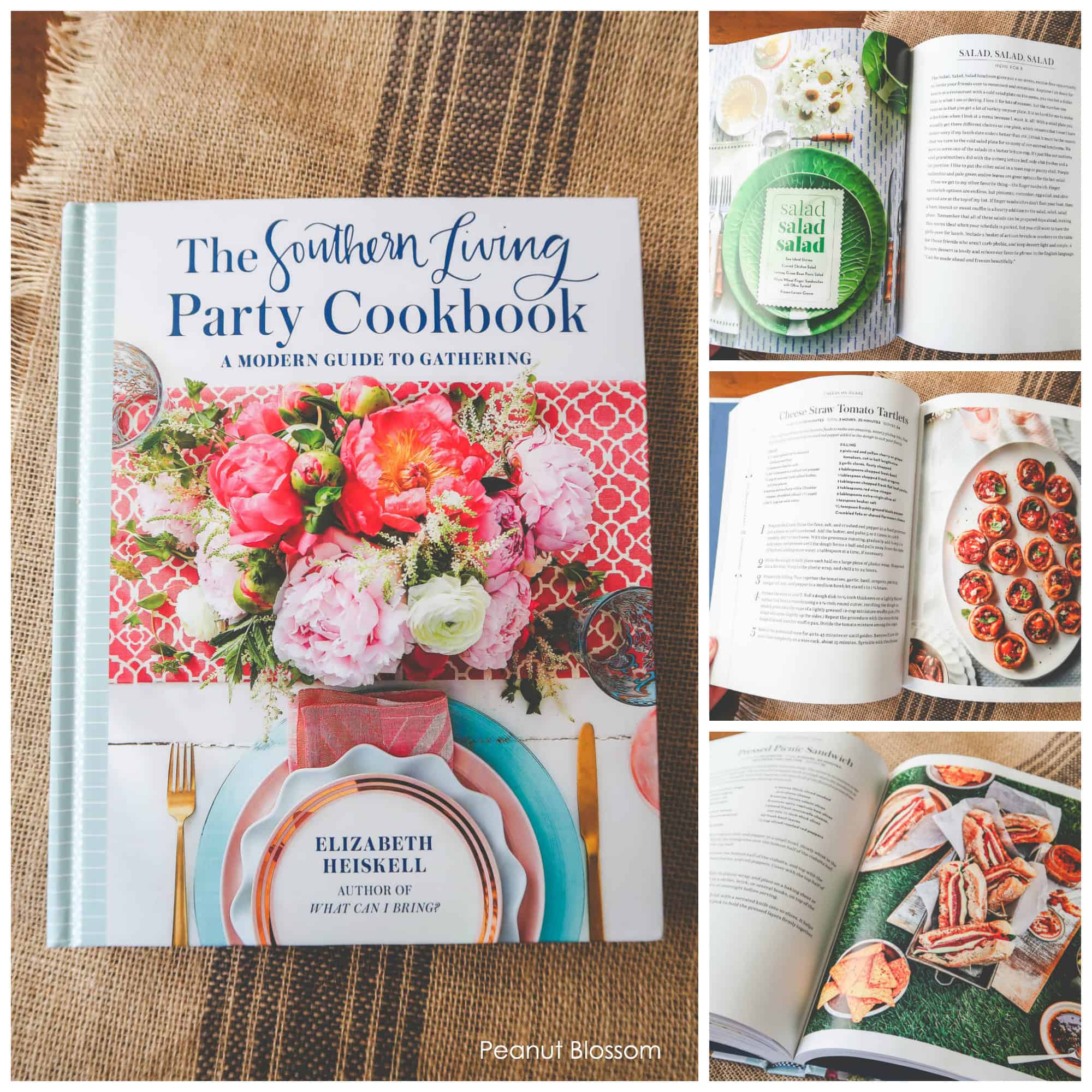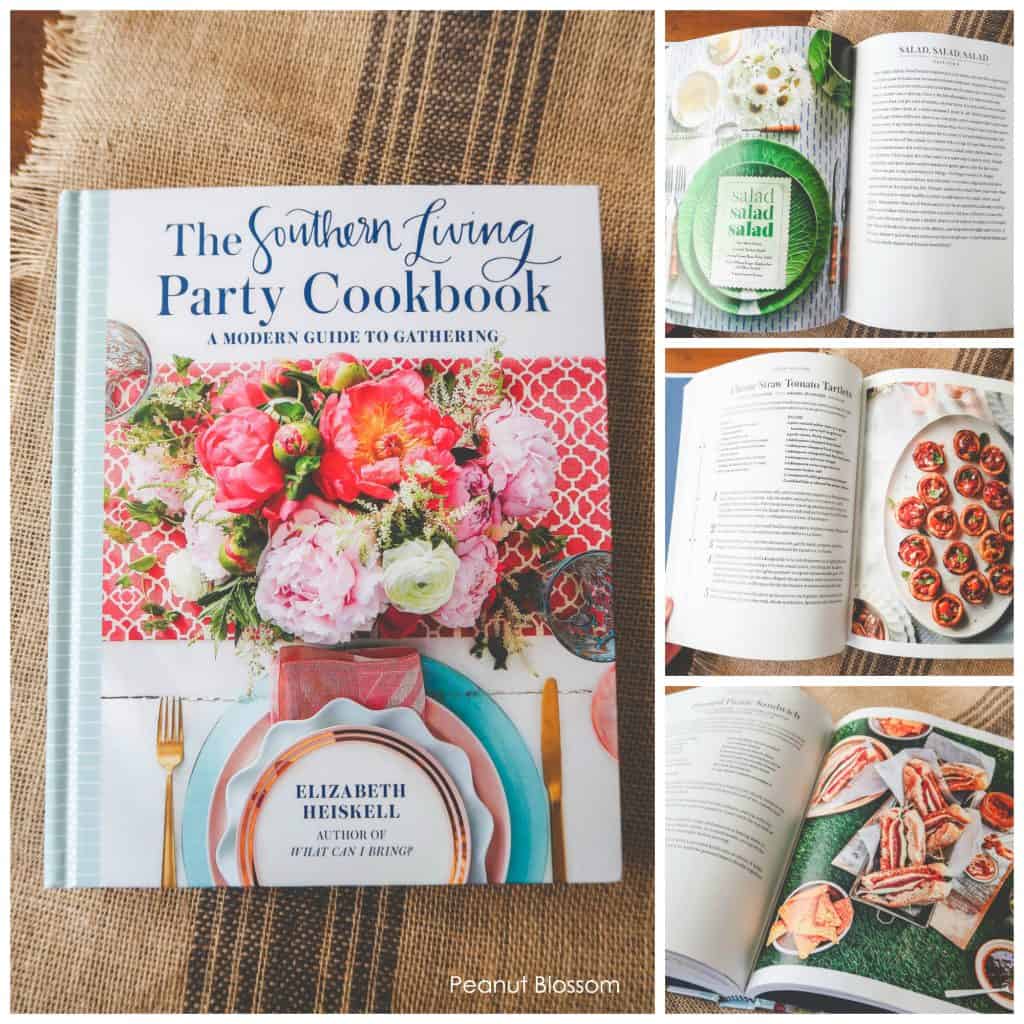 I definitely plan to give this book a workout this year. If you'd like to get a copy of the book, you can find The Southern Living Party Cookbook here.