I've spent a lot of time here encouraging you on ways to improve your photography regardless of which kind of camera you're using. I honestly believe that anyone can learn to take better pictures with a few tricks and a whole lot of practice. There's a saying amongst photography enthusiasts: "It's not the camera, it's the photographer."
So true. To a point. Sometimes, it is actually about the camera. But, only if you know what you're doing with it.
The thing that was most exciting to me when I first got my DSLR over a year ago is the low-light capabilities. Then when I was introduced to prime lenses (those with a fixed focal length & aperture), I found I am able to capture images in situations where almost no light exists.
Are these ideal lighting conditions? No. But sometimes something precious to me happens in not so ideal scenarios. Take this example of the Peanut sleeping in her big girl bed with her big girl blanket for the very first time. I checked in on her before bed and my heart melted to see my tiny girl all snuggled down amongst a sea of blankets.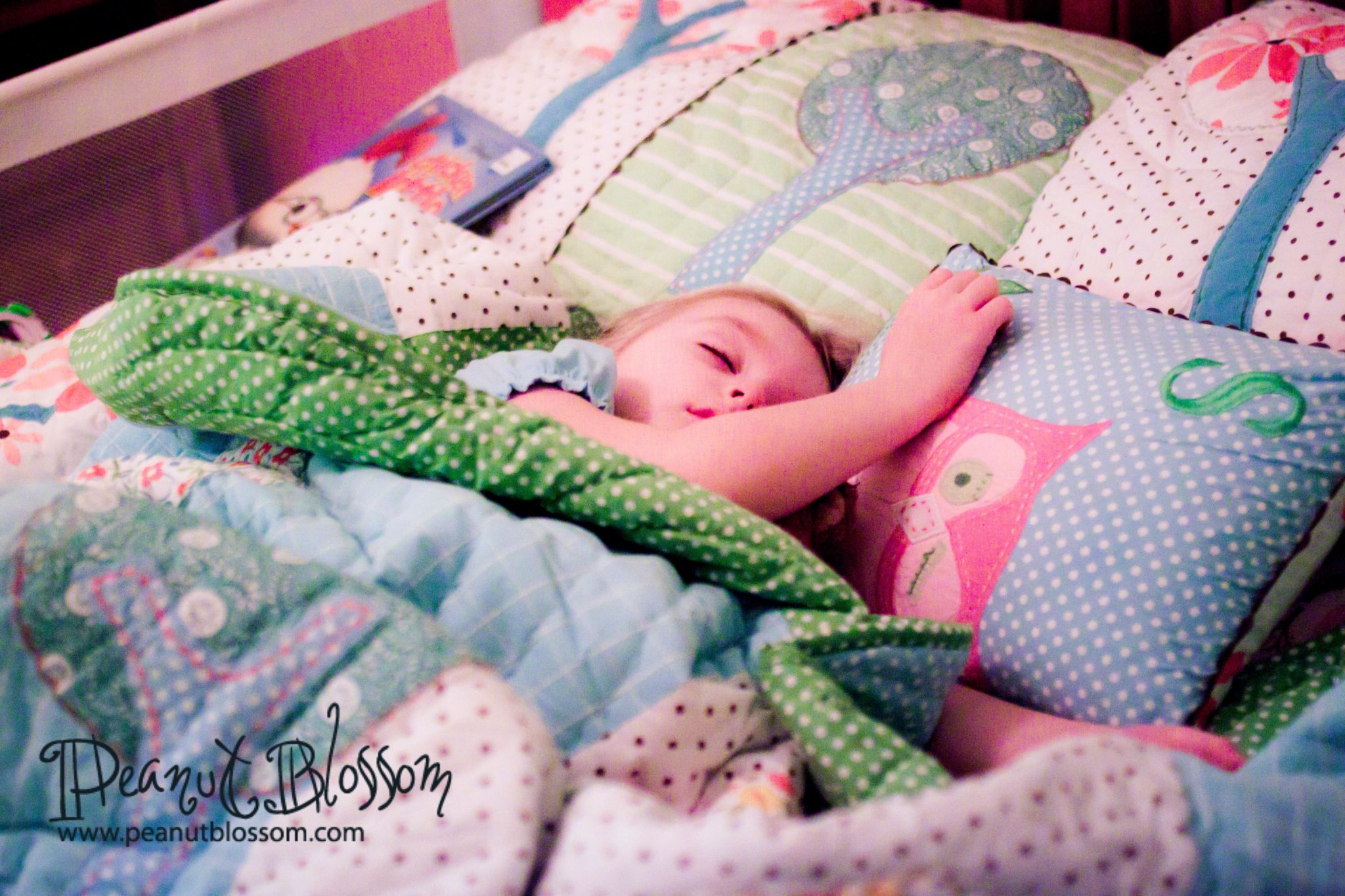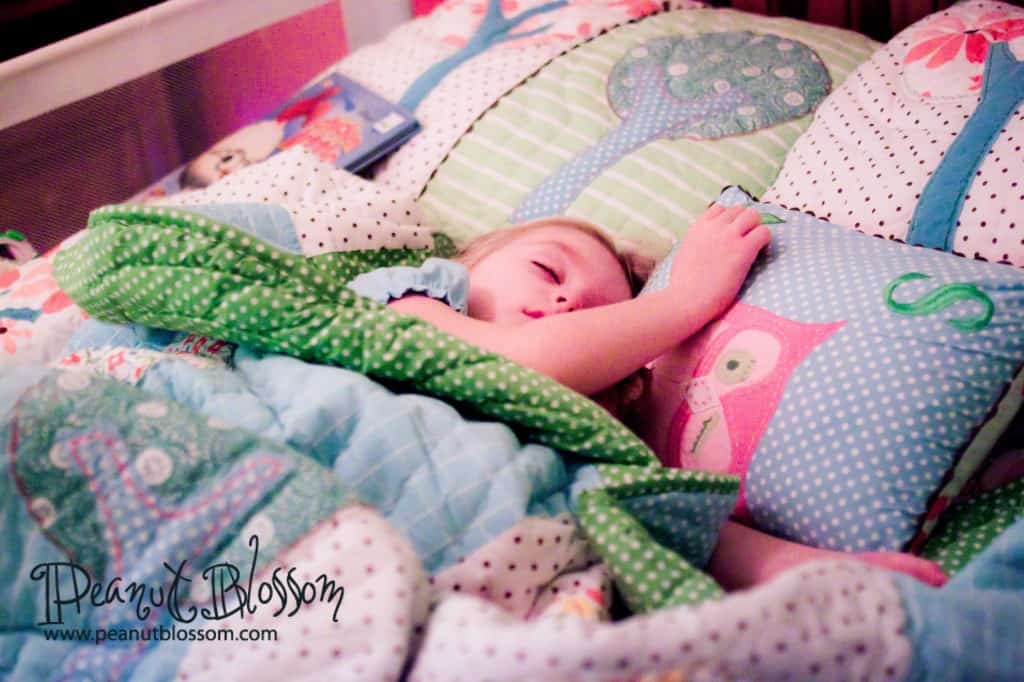 I grabbed my camera, grabbed my widest angle prime lens. Because I know what I'm doing with the camera, I knew to crank up my ISO as high as it would go, set my aperture as wide as possible (the lowest number) and then used my light meter to set the shutter speed knowing I'd have to stand very very still to avoid blur from handshake.
Lens: 35mm
ISO: 3200
Aperture: f/2.0
Shutter Speed: 1/15 sec
Image edited in Lightroom
In the interest of full disclosure, this is the image SOOC: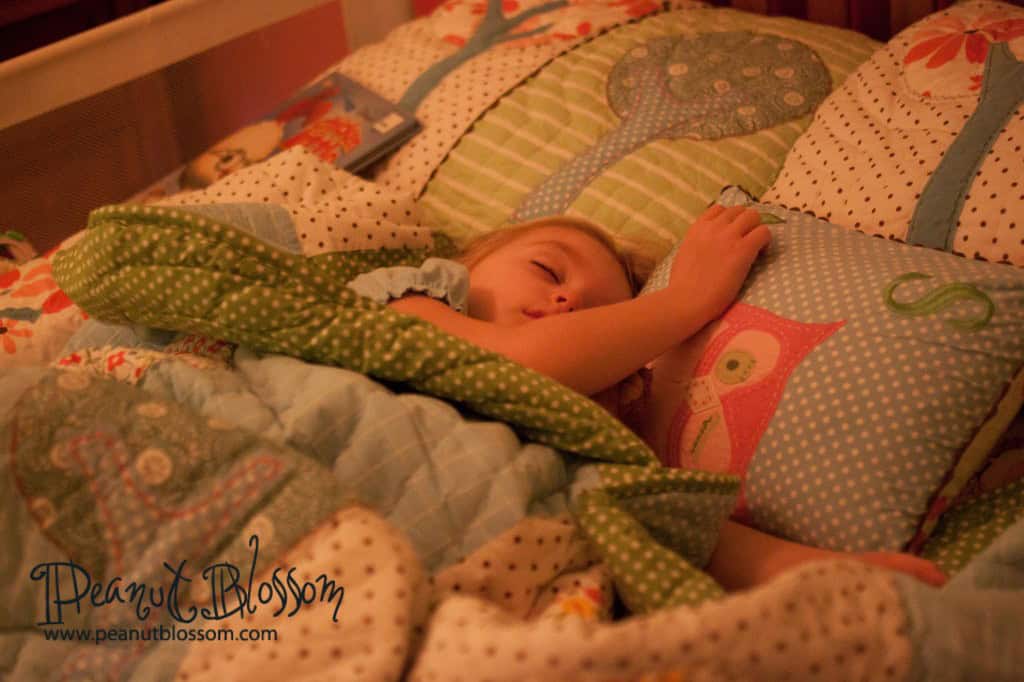 I edit in Lightroom. I was able to fix the white balance, adjust the exposure, reduce noise, and add a little warmth and contrast.
My "after" photo isn't perfect, but it is worlds better than the "before." And even my "before" is worlds better than what I could possibly have captured with my point and shoot.
This image was taken in a dark bedroom with nothing but the overhead light on the lowest possible setting of a dimmer switch. I wouldn't even read a book in this light. Because I have certain equipment and because I've taken the time to learn what to do with it, I was able to capture this without using my flash and waking her up.
Am I telling you to run right out and buy a DSLR? Not even a little bit.  I am trying to stress that I love the control I have over my equipment now. I love being able to make the active decision on how to capture an image. I love overriding my camera's automatic settings to get things just right. Or as right as they can be in a not so perfect situation.
And in this case, I love my camera and my lens and that super sweet snuggled up little girl.