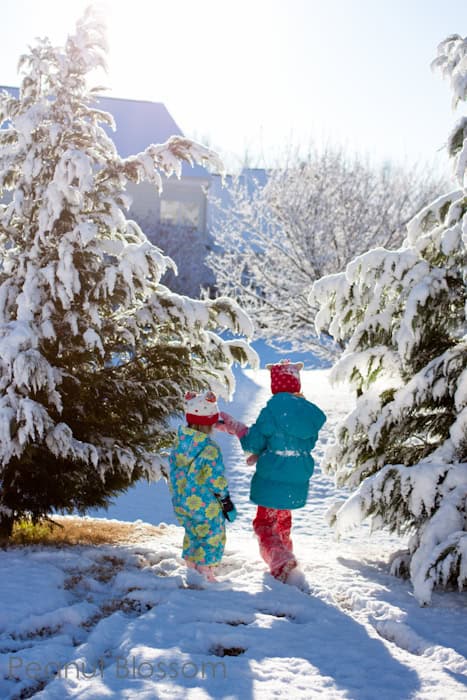 We waited and waited and waited for snow this winter. And then it finally happened.
Our neighborhood looked like a winter wonderland. The Peanut actually said, "It looks like Santa should come tonight!" and she was absolutely right.
Little Pea obviously does not remember this cold white stuff from before our move. She was actually scared to step in it at first: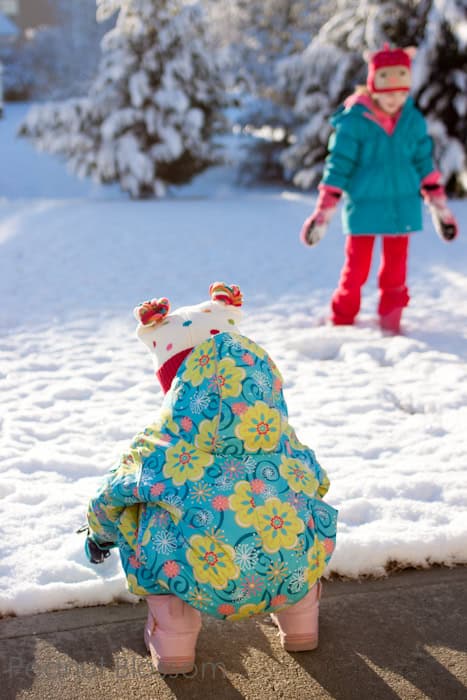 But after enough coaxing, she was waddling around the yard pretending to be a penguin. "Mommy! Look at me! Pingu, Pingu, I'm a penguin!"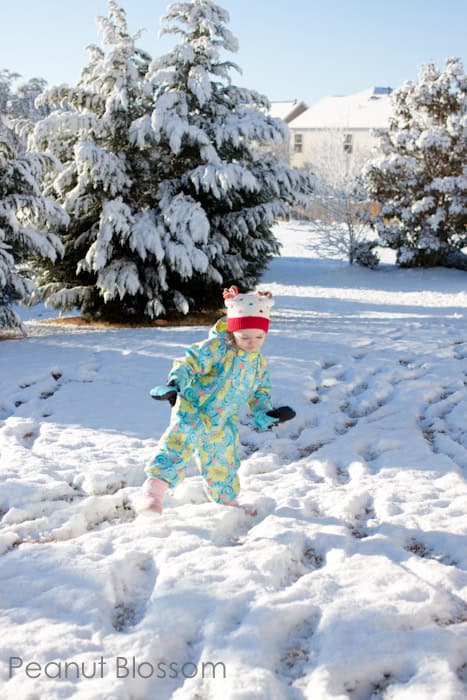 Handyman Tim had to roll the snowballs. He was such a good sport: he rolled them, they threw them--at him! Ha.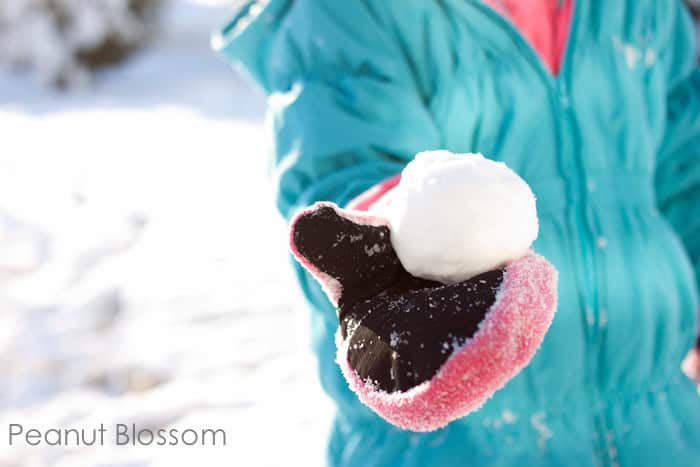 We spent 45 minutes playing in this gorgeous snowy scene. All four of us giddy like kids.
It was gone less than 5 hours later. Exactly my kind of winter!