I've alluded to my "small pumpkins" personality before but the time has never been quite right for sharing the full story. That time is finally here and I'm ready to let my crazy hang out.
I have one sister who is a good 6 years younger than me. Growing up, rarely did we see eye to eye on much of anything. During a very special vacation we took together, my sister had an epiphany. In one clear and shining moment she was able to finally define just exactly what our core difference is: small pumpkins vs. big pumpkins:
When we were little and our mom would take us to the pumpkin patch before Halloween to pick out our jack-o-lanterns, my sister would run straight for the biggest pumpkin she could find. It didn't matter whether it was absolutely deformed and lopsided, an odd shade of greenish/orange, or covered in mud and spots, as long as it was The. Biggest. Pumpkin. I, on the other hand, would meticulously scour the pumpkin patch in search of the "perfect pumpkin": generally smallish to medium in size, perfectly orange, round shape, nice stem, etc.
Translation: my sister clearly knows what she wants and wastes no time finding it while I feel the need to compare and contrast to make sure I've found the very best option available. You can perhaps see why we got along like oil and water for a few years there. Thankfully, just recognizing this personality difference has helped us get along much better in our recent years.
Which brings me to my case in point. Sometimes my "small pumpkins" tendencies drive even me crazy. Sometimes I need an outside opinion to smack me out of my vicious decision making circles. My current quandary? Little Pea's coming home outfit.
Now, I will be the very first to admit I'm putting way too much pressure on one little outfit. I chalk it up to small pumpkins mixed with pregnancy hormones. Scary combo to be sure. But the reason for this pressure is that the peanut's coming home outfit ended up being the one featured in her birth announcement and in most of my favorite photos from those first few days. So just in case we get lucky with good lighting on our way home that morning with Little Pea, I want to make sure she's dressed appropriately for the photo op.
Now comes the real crazy. I'm asking for your help in deciding. I love Handyman Tim but he's no help to me in this arena and obviously my sister will have very little patience for this kind of decision. That leaves you to deal with me, sorry for you!
So here we go:
Option 1: Bubbles 
Quick backstory: Though I've been referring to the baby as Little Pea here on the blog, if you ask the peanut what the baby's name is, she will proudly tell you, "Bubbles!" She has been quite certain of this fact for at least a month and now that nickname has stuck amongst our family. I found these two little outfits and they just "clicked" for me. My big concern is that they are blue and white, perhaps not "girly" enough for a birth announcement?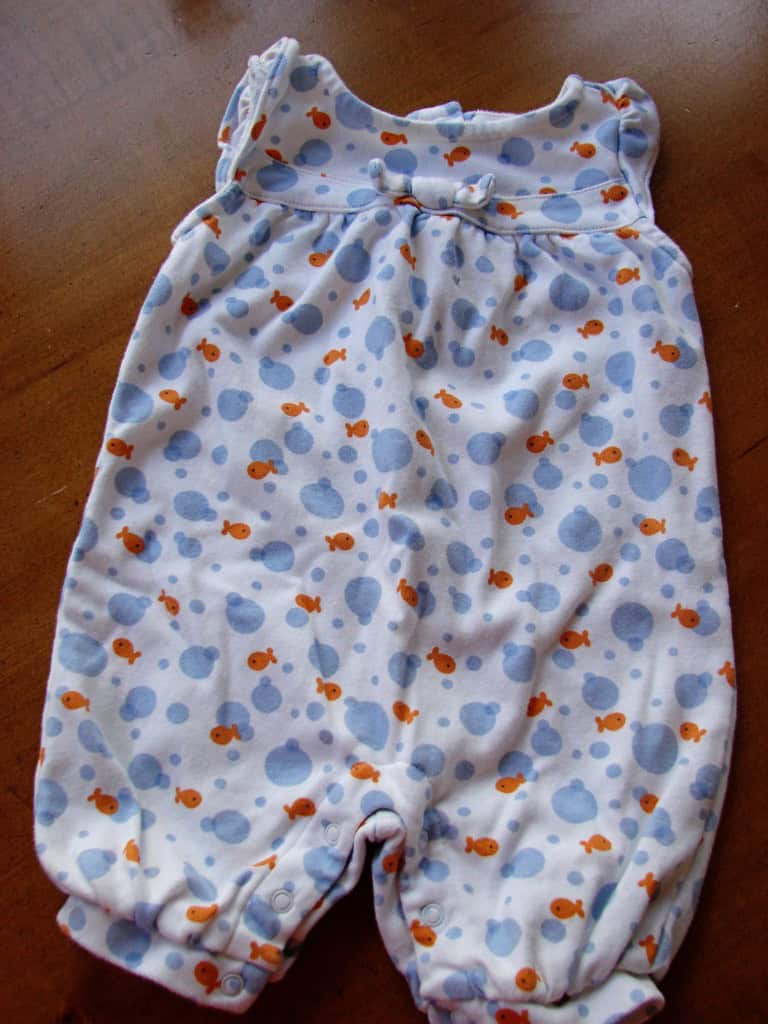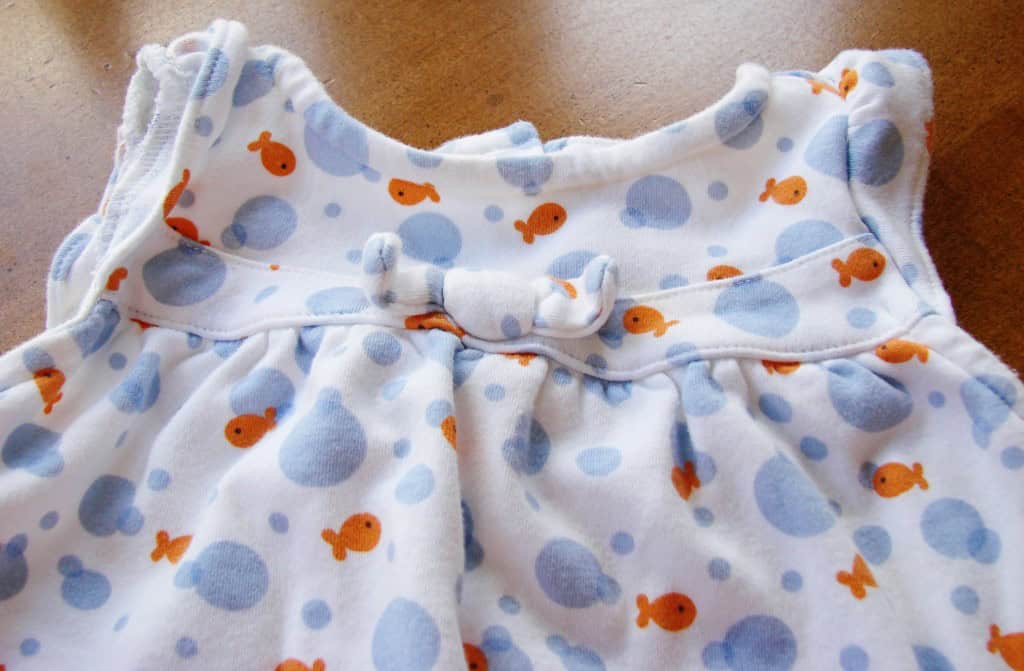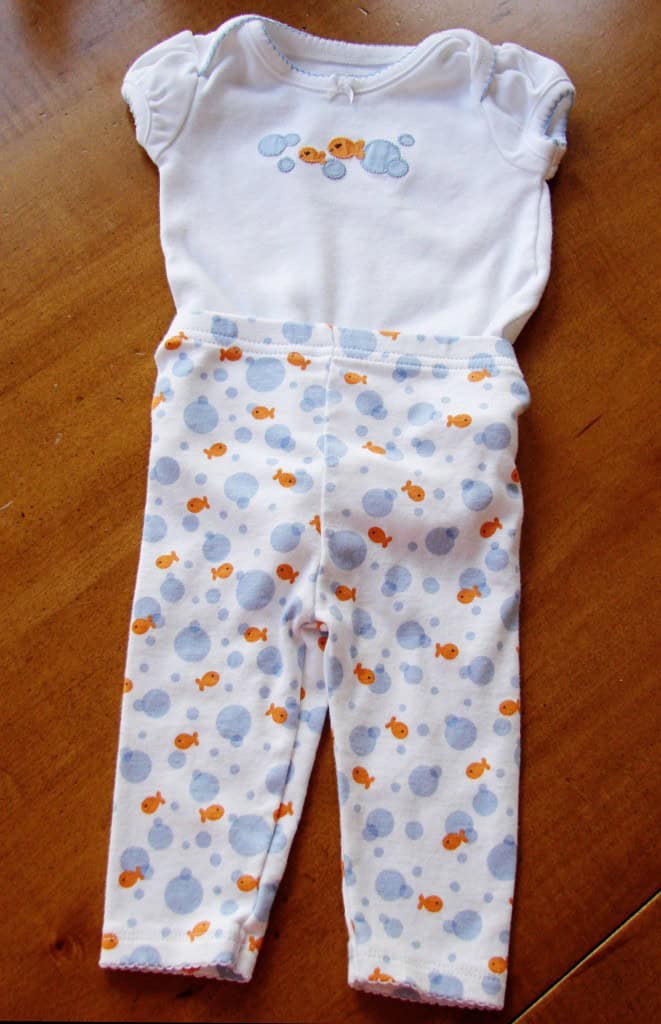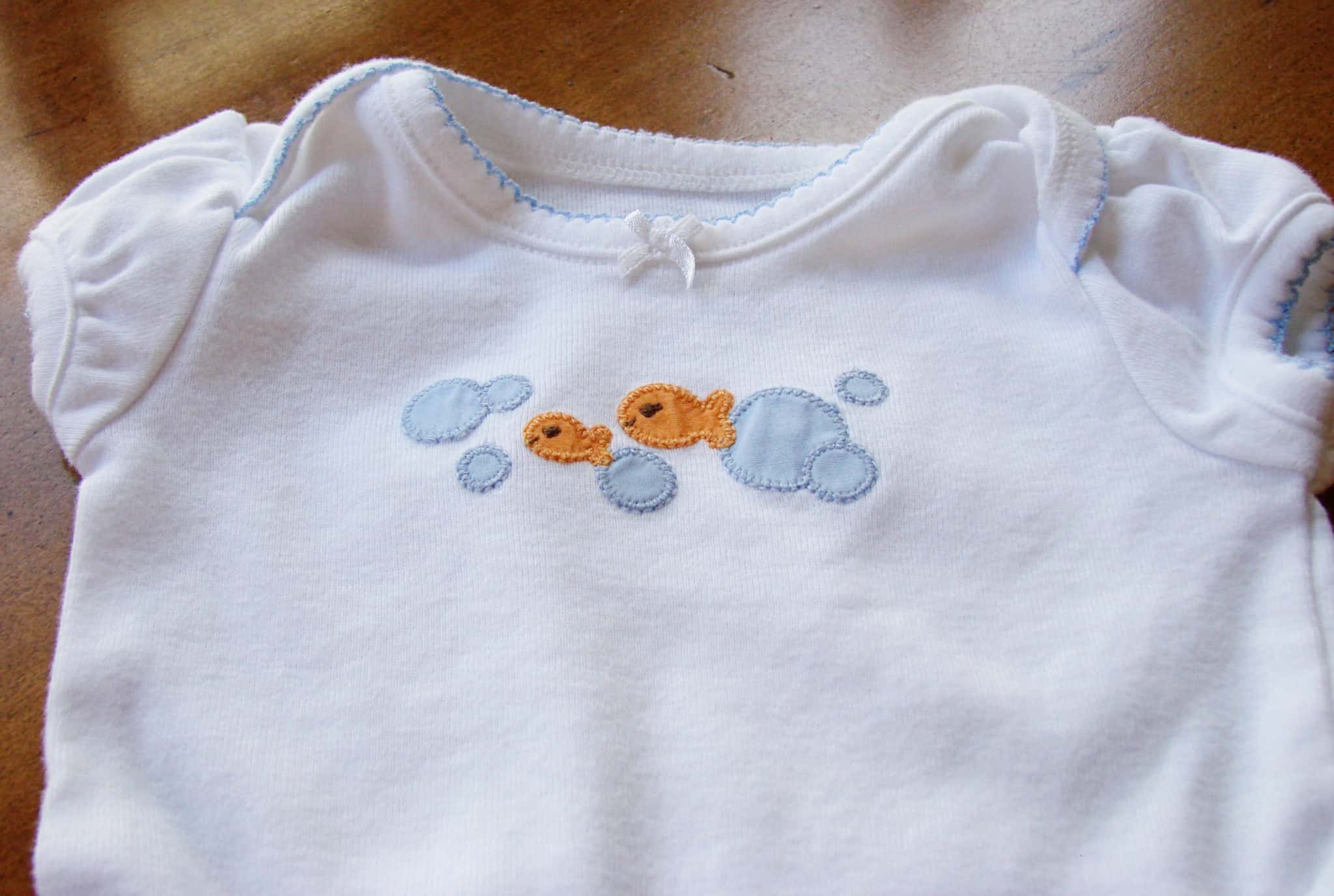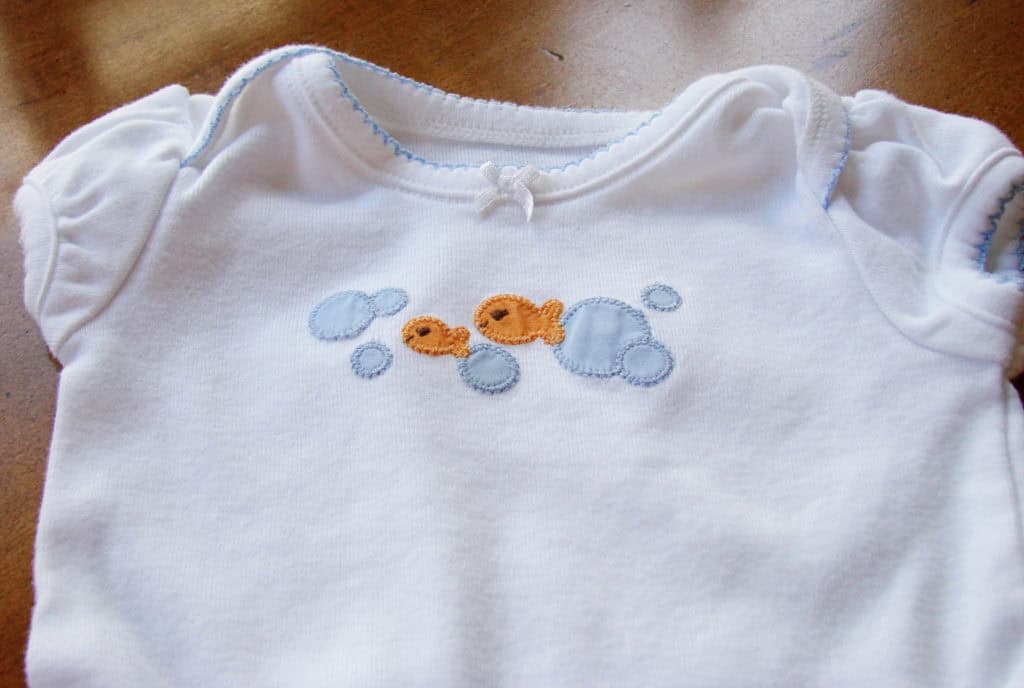 *There are two outfits here, we learned with the peanut it doesn't hurt to have a spare since she spit up all over option 1 on her own coming home day and we had to dig out option 2 before leaving the hospital.
Option 2: Pink snails
No backstory, I just think this is cute and falls into the more girly territory: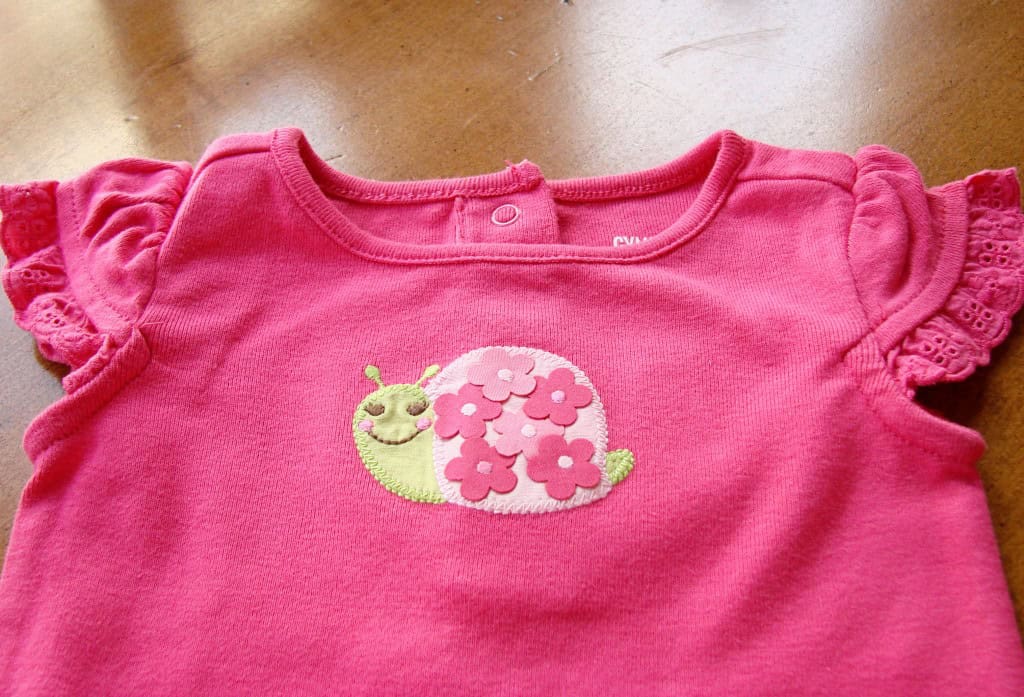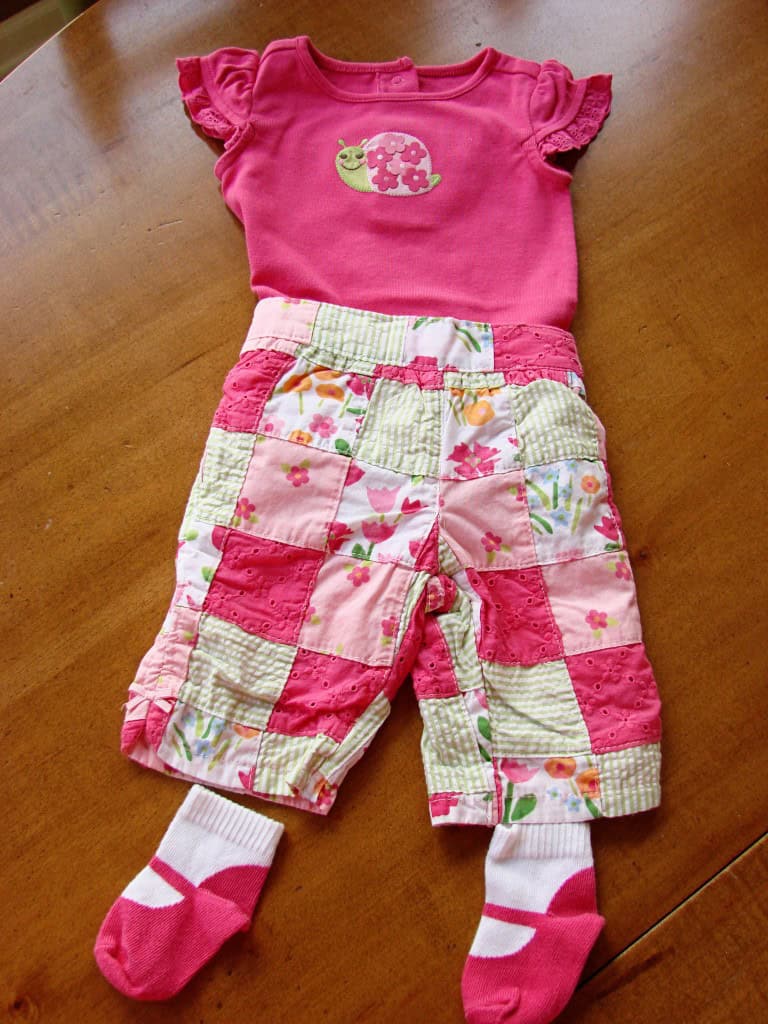 Option 3: Purple pansies
Backstory: I have a strong connection to pansies from my college days. They remind me of some of my dearest friends and they've found a place in my home or garden every year since graduation. They just scream spring to me.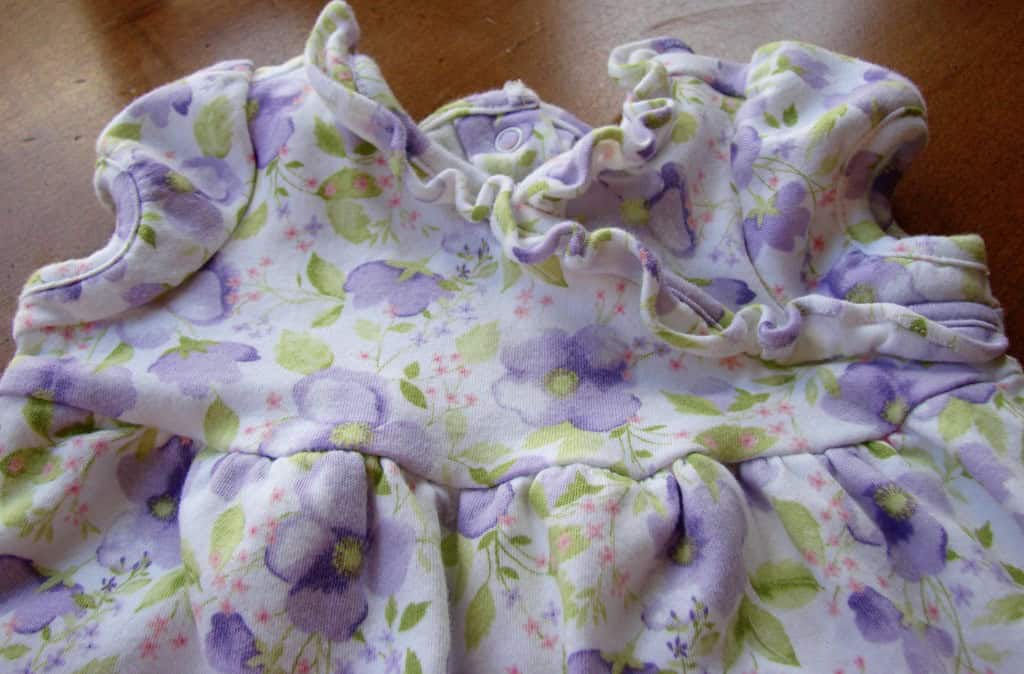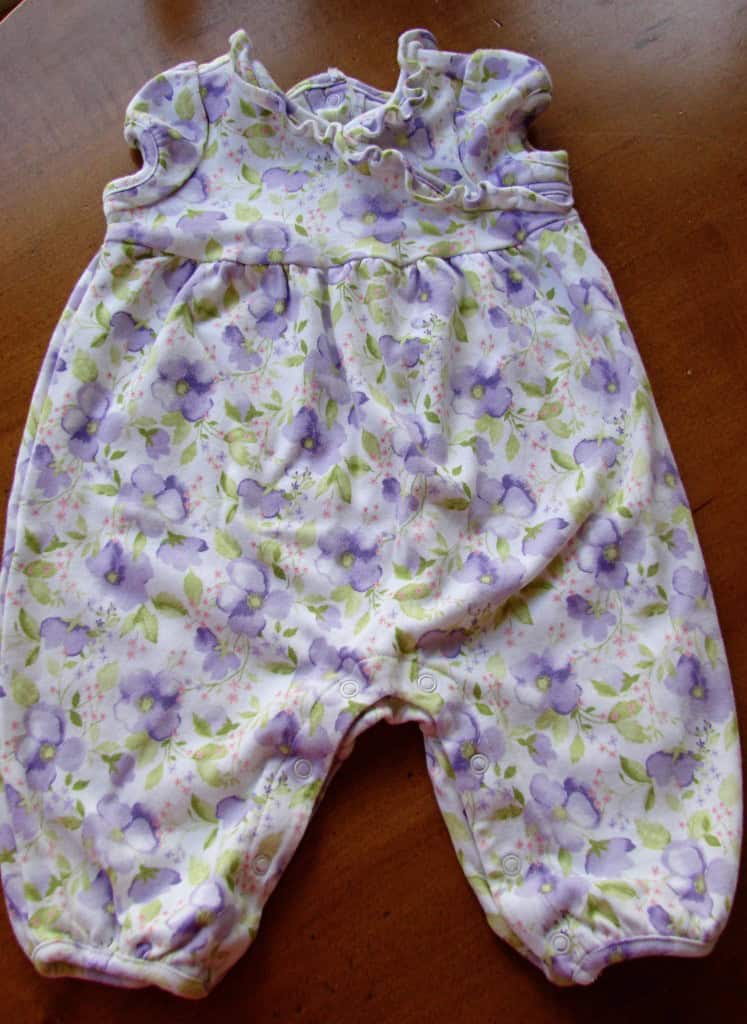 So there we are. I've laid my crazy out for the world to see. I'm hoping you'll take pity on me and help choose Little Pea's outfit. Please leave a comment or heck, email me privately if you wish. The more the merrier!
My sister and Handyman Tim thank you.