This weekend we got a jumpstart on fall and took the peanut apple picking for the first time. I made the executive decision to head to the Elegant Farmer in Southern Wisconsin. They are responsible for the infamous "Apple pie baked in a brown paper bag" that is sold throughout the area.
In high school, I worked for a bakery that would bake up these heavenly pies fresh daily for our customers. It has been years since I've tasted that signature crunchy coated topping, so we made the 45 minute journey to this particular farm stand to relive those memories and see firsthand where the apples came from.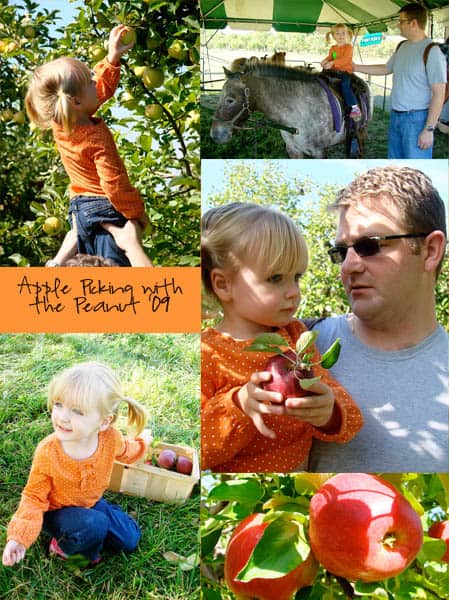 Besides the main event of picking apples, they had a little pony ride available for the wee ones. My little lady loves all things animal but I thought for sure she'd be too nervous to ride a pony. All it took was one look at the other kids getting their turns and she insisted she have a go at it.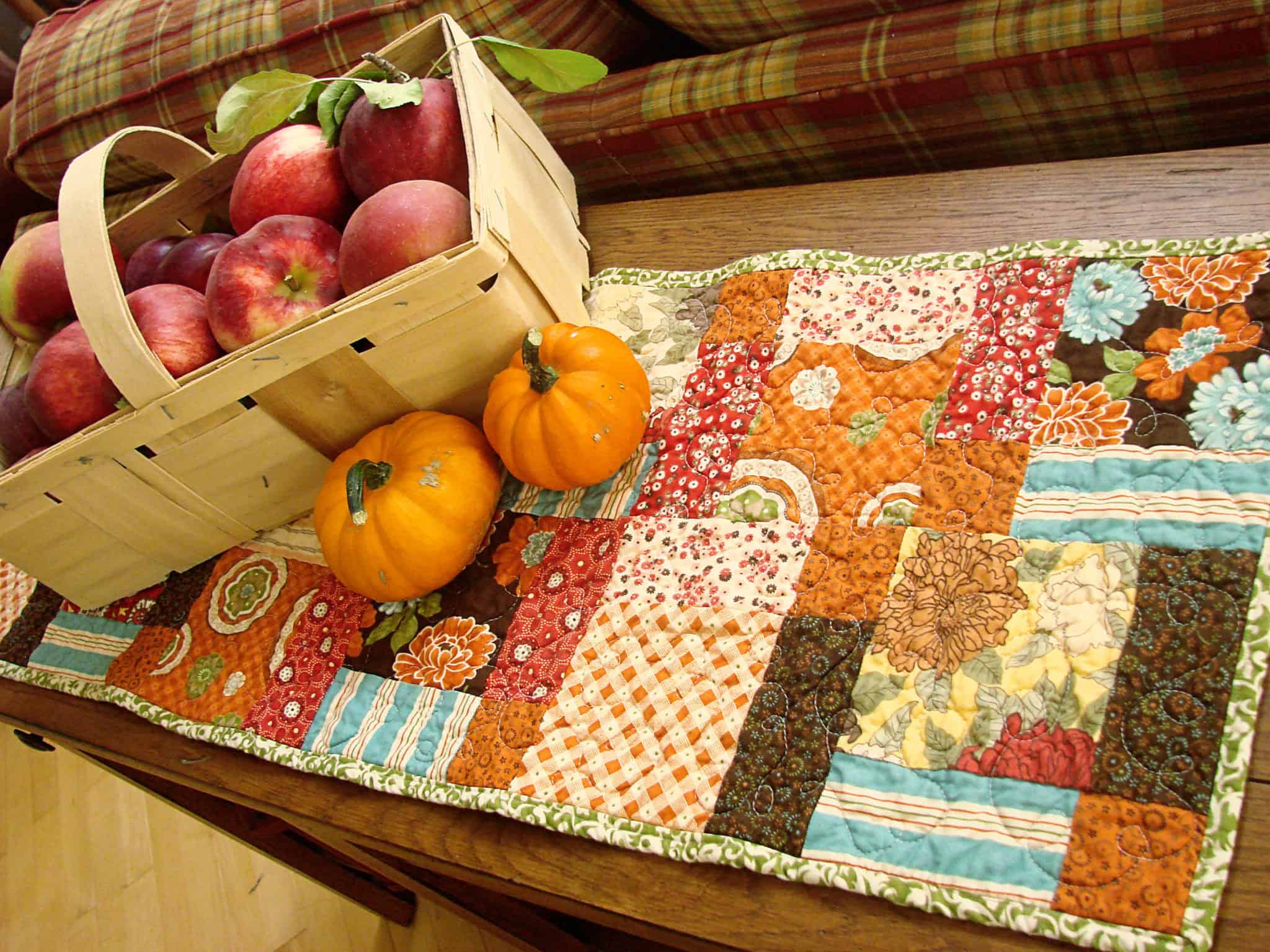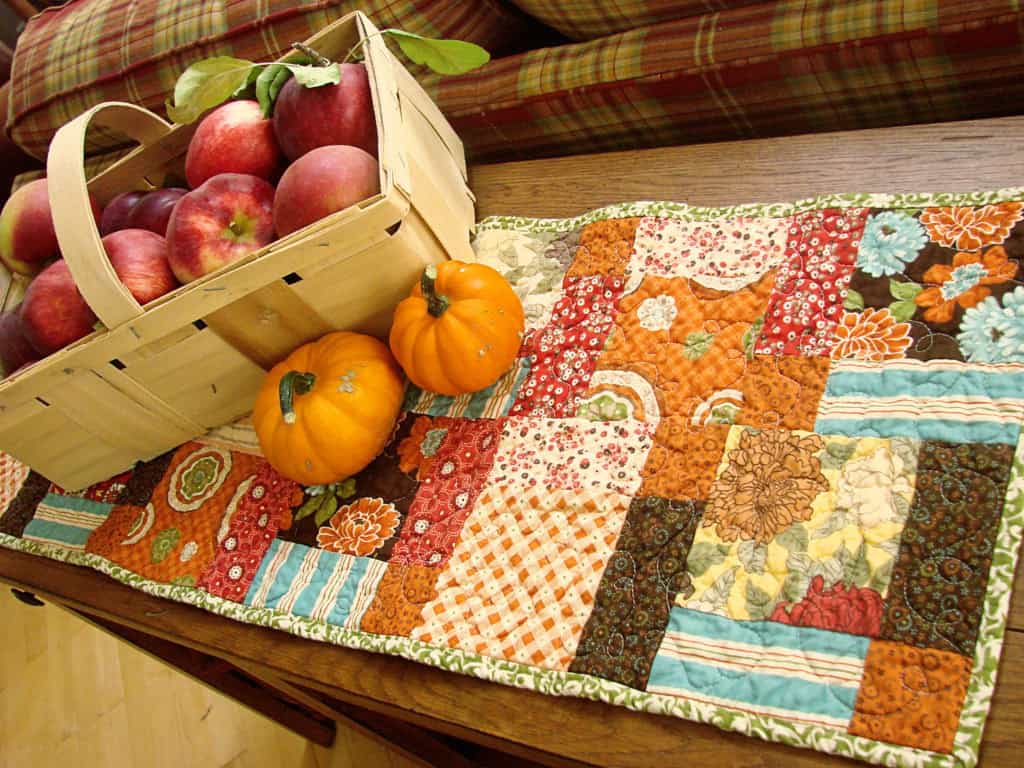 I stocked up on some mini pumpkins for our table, a platter of gorgeous pumpkin apple muffins, and have dug up my recipe for my best apple crisp. All this has really made me happy that fall is here.