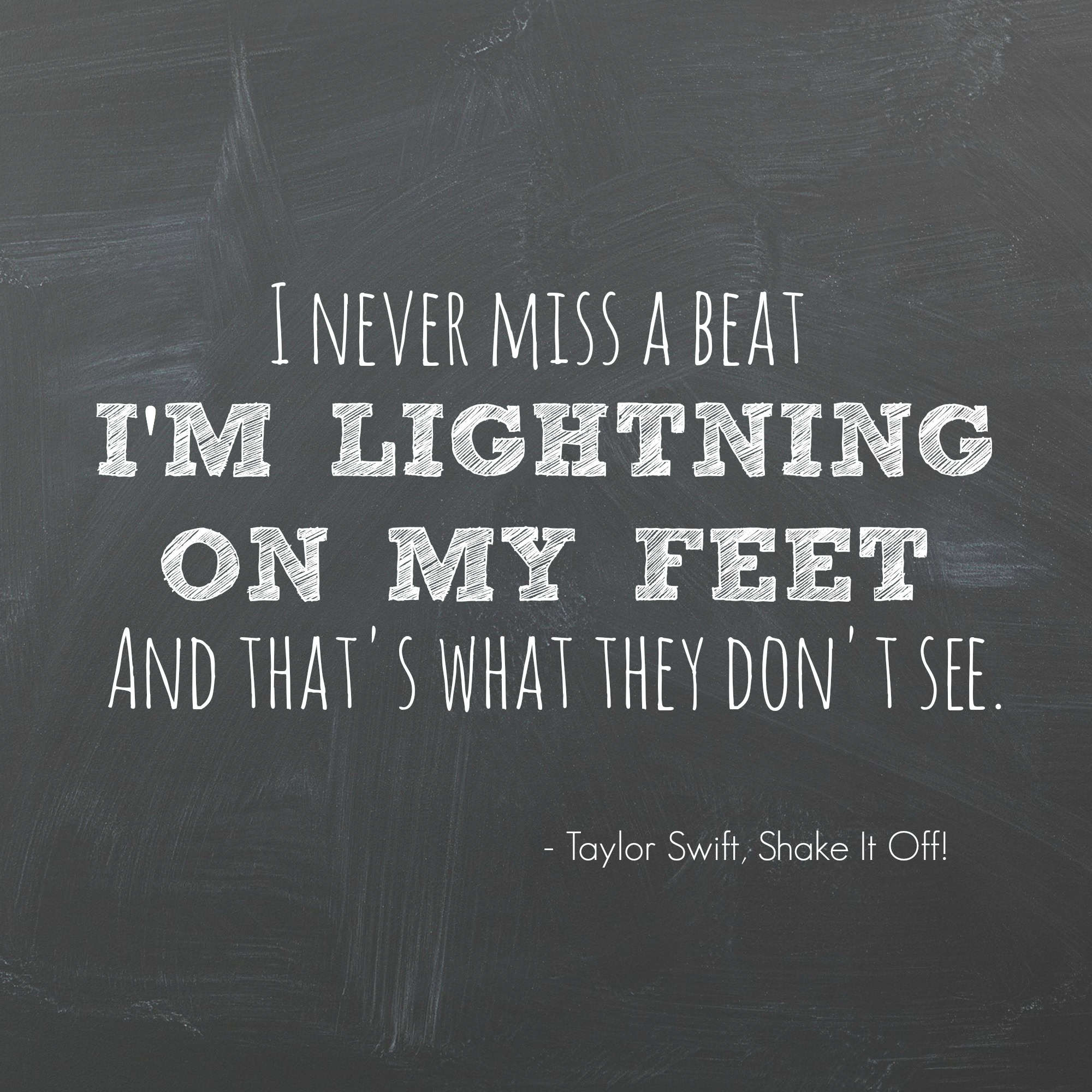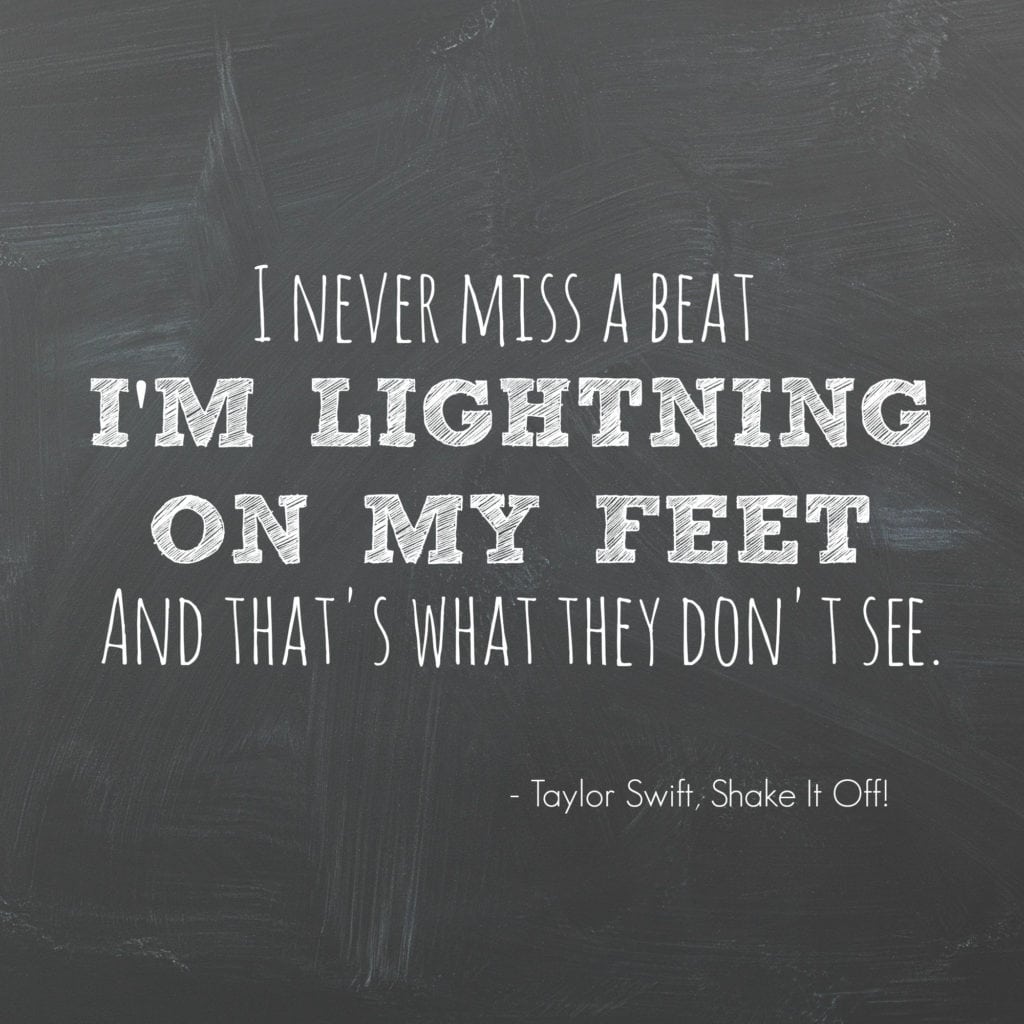 If this song doesn't get you shaking your tushie, I can't imagine anything would.  This is the ultimate in ear worm music for me. All I need to hear is Taylor Swift's opening few beats and I'm a goner.
But wait a minute . . . do you hear those lyrics??
"But I keep cruising, I can't stop, won't stop moving. It's like I've got this music in my mind saying 'It's gonna be alright.'"
"I'm dancing on my own, I make the moves up as I go, that's what they don't know."
When I'm circling the track at the Y doing my training run/walks I can't stop feeling like I'm not cut out for running. I am slow, it is so hard for me to beat my own times. I get passed countless times by people who run the laps as cardio between their insane workouts in the weight lifting room. They leave trails of smoke in their wake while I'm huffing and puffing along.
And then I hear:
"I never miss a beat, I'm lighting on my feet, and that's what they don't see."
 That's what they don't see. I'm TRYING. I may be slow but it's the fastest I've ever moved before! I want to be a runner and I'm giving it my best. Maybe my best is a little bit goofy looking now but I'm trying to make it fun. I dream of tutus and tiaras and my playlist is filled with Disney songs.
So those awesomely toned, way too serious athletes can keep their chiseled legs and mind blowing pace. Taylor and I will just "Shake It, Off." Now if only I could be a fraction as adorable as she is in this video:

P.S. You can grab your own copy of "Shake It Off" from iTunes here.