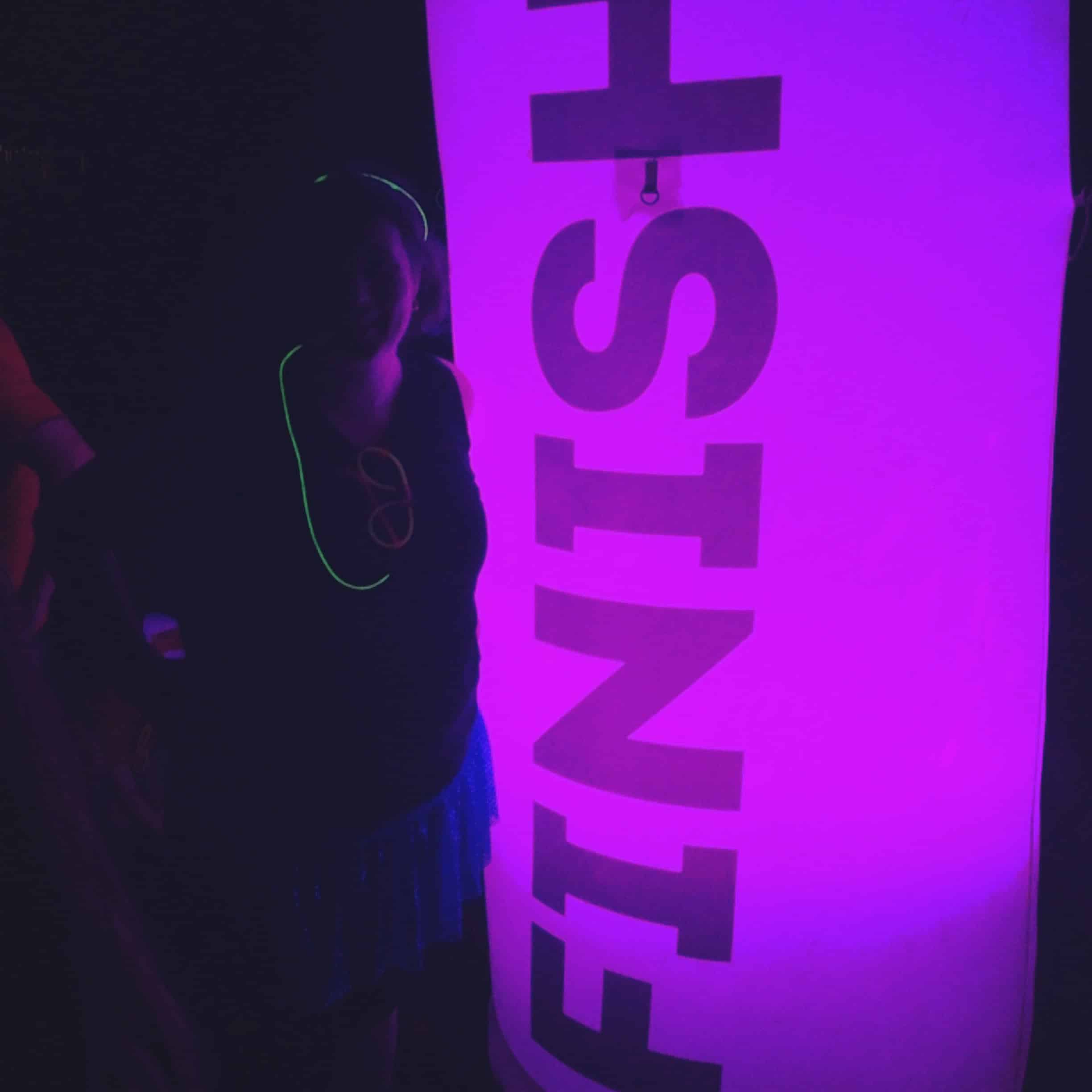 After I announced my crazy dream for running the Disney Princess Half Marathon last month, I lived in terror that I was going to fail miserably at this goal. Keeping up with my training has been extremely difficult because I am the Queen of Excuses.
Back in April, Handyman Tim and I registered for the Electric Run 5K here in Charlotte as a baby step goal. I figured the $100 in registration fees was enough to make me motivated to keep moving.
July 26 still snuck up on me.
The Monday before the Electric Run I woke up in panic. After several weeks of dedicated run/walks, I had let most of July pass without my scheduled training. I kept to schedule the week before but I knew I had lost ground. My calves were sore, I was out of breath, and I couldn't run more than 30 seconds without desperately glancing at my interval timer to see when I could walk again.
I came "this" close to tossing in the towel. And then I remembered the tiaras and tutus and the ladies looking like they were having fun. I knew just what was missing.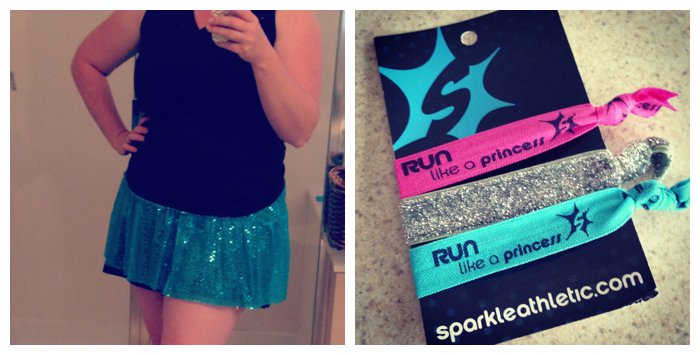 A quick peek online and I discovered Team Sparkle's awesome sequined running skirts. This sparkly blue number is exactly what I needed to perk me up and remind me of the proper frame of mind!
Since I've never done an organized run before, I was a little self-conscious stepping out of the house in this outfit. But one glance at the furry legwarmers, glow-in-the-dark headgear, angel wings, and even a banana costume! that were present and I knew I fit right in!
Both of my girls were desperately jealous over my skirt. Little Pea petted me and called me "Princess" in a soft sigh. Even my tomboy Peanut begged me to get her own running skirt. I love that they witnessed the fun side of fitness.
So the moral of this story? I did it. I finished my first 5K. That's me next to the finish line in the photo up top. It wasn't a timed race so all I can tell you is that it happened in 50 minutes or less-ish. I can also tell you there was a heck of a lot of walking involved, mostly because that's how the very packed crowd around us was keeping pace.
But my time and how much my legs hurt the next day is not what's important to me. What is important is that I did not toss in that towel. When faced with my fear and wanting to run in the other direction, I looked for a different motivation and it worked. Having a sense of humor about this is crucial and it is pretty darn impossible to take yourself too seriously if you're wearing a sparkle skirt.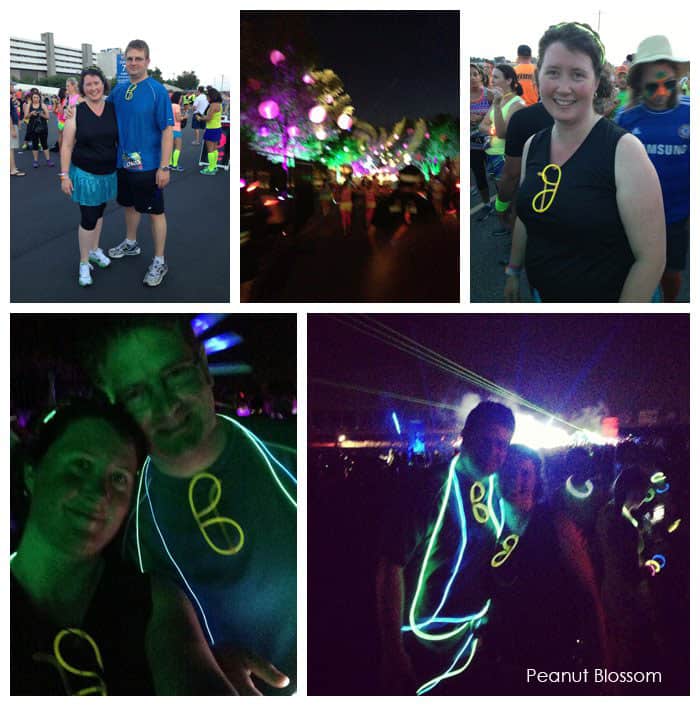 I also came to two more very important decisions:
1. I am extending my deadline for my Princess run. 2014 is just not in the cards for me. I didn't want to register for the event before accomplishing at least a 5K and when I went to register afterwards all the spaces have been sold out. This DOES NOT mean I'm giving up on the dream, it just means I will be At My Computer to register the second it opens up for the 2015 registration.
2. With a longer deadline between now and the Princess run, I need more mini-goals!! We've decided to register for a family fun run on Thanksgiving morning here in Charlotte: The Turkey Trot! And you better believe my girls will be sporting their own sparkle skirts. We've already had chats about going with a "turkey" theme, I sense feathered headpiece crafts in our future!

P.S. Want to follow along on my crazy running adventures? I've started a new board over on Pinterest: Running After Dreams.
Also, the photos from this post were all taken on my iPhone and shared via Instagram. I'd love to see you over there!
___________________________
I sought out and shared my story with Team Sparkle and they were crazy awesome and sent me my skirt as a token of encouragement. It meant the world to this stressed out #motherrunner. All thoughts and opinions in this piece are my own.