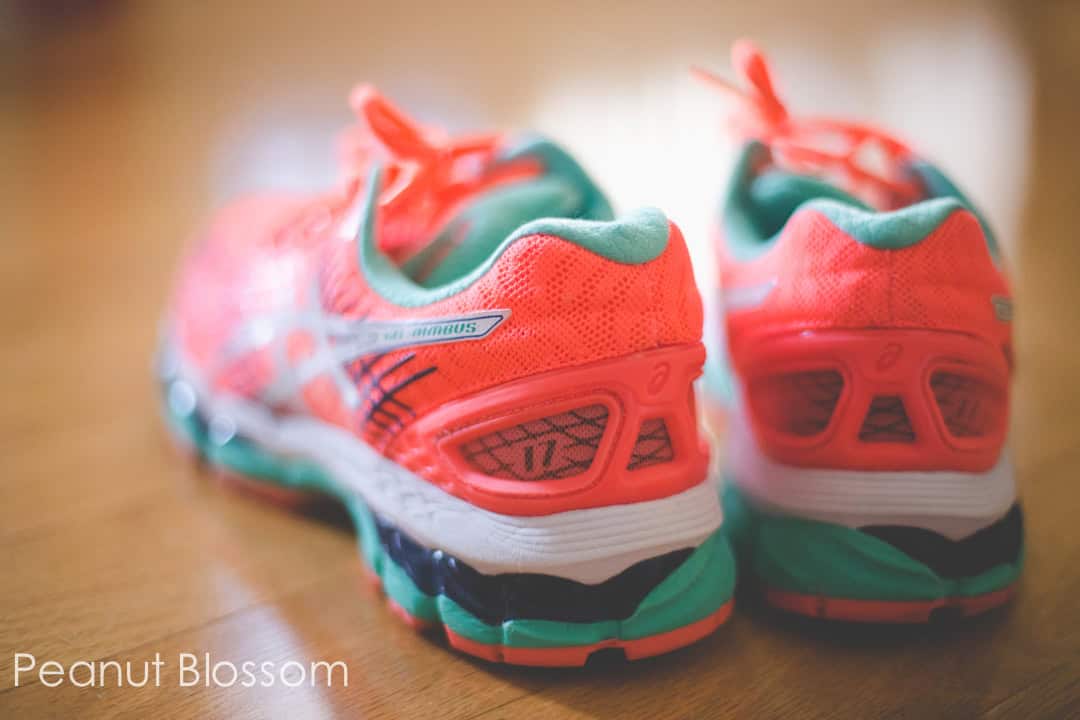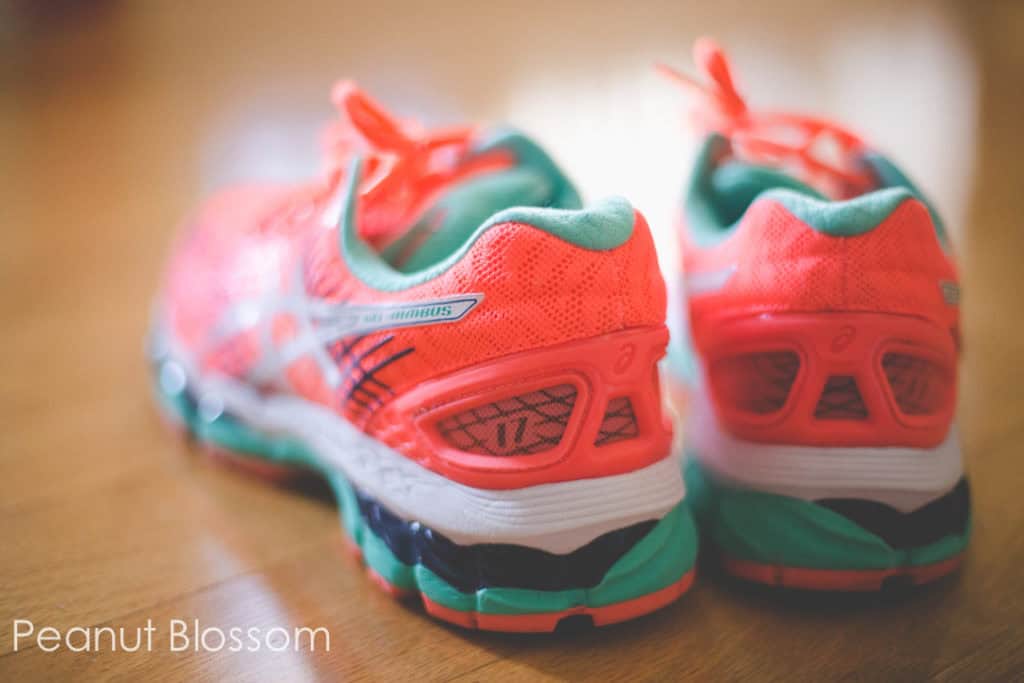 Even though I've participated in several small runs and am about to do my second runDisney 10K, I still consider myself a beginner runner. When I first laced up my running shoes in 2013 I hadn't jogged a single time in my entire life. (Assuming you don't count forced participation in PE and a short lived miserable spurt on the 6th grade basketball team.) The absolute only reason I had any interest in running at all was to have an excuse to go to Disney more often.
Tutus and tiaras are powerful motivational tools apparently.
Fast forward 3 years and though I'm still a beginner, I have learned a thing or two about what to do when you're getting started and which tools will help ensure you keep going! Today I'm sharing my favorite things to help inspire you to get started, too.
What's motivating you to strap on some running shoes? What's your biggest hurdle? Leave me a note in the comments, I'd love to help!

5 tips for running for beginners to help get you out on the road:
1. Don't let anyone make you feel guilty!:
I still hesitate to use the word "runner" to describe myself. I'm really more of a "run/walker." It was never my intention to flat out run an entire race distance. Jeff Galloway's book "Running: Getting Started" welcomed me into a sport that I never thought I could possibly join. He gave me the permission I needed to do this at my own pace. Because no matter how slow I am? I'm still faster than the couch potatoes at home! So for me and my messed up knees, my pace requires 30 seconds of running to 50 seconds of walking. The WHOLE distance of my race.
Sometimes friends or acquaintances will ask me when I'm going to build up to a full run. The answer is: I'm not! I'm quite happy doing my thing. It gets me out there, moving my body, and making a healthier me. I'll never win any of these races, that was never my goal. I'm just there to have an excuse to wear a tutu and have a little fun. Know your own goal and don't let anyone guilt you into one you aren't comfortable with!
And if you need additional permission to do your own thing, read up on Jeff Galloway's story. He's the official trainer for runDisney and he completes entire MARATHONS using his run/walk method!!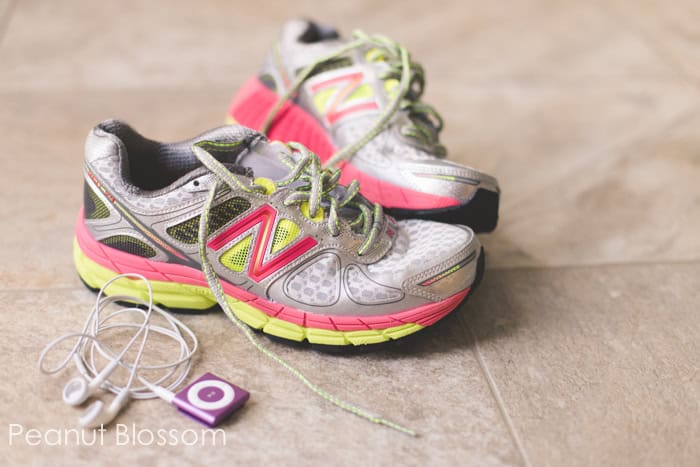 2. Invest in yourself and start with good shoes!:
When I first started my run walks, I was doing 10 seconds of jogging to 2-3 minutes of walking. It seemed ridiculous to invest in a good pair of running shoes for that minimal amount of running. I was WRONG. Shoes are the very first thing you should get. I set a goal to do my run/walks 3 times a week. When I successfully completed 1 month, I took myself to a local running store to be fitted for shoes. I could not believe the difference they made in my comfort level! Don't wait that whole month, get them as soon as you can justify them. Your knees and ankles will thank you.
When you're ready to get your shoes, try to find a running store that will have you do a short test jog on a treadmill. They will determine if your stride needs correcting with different styles of shoes. Your first pair will be more expensive than you want, but you can purchase follow up pairs cheaper online once you know your size and style.
3. Good fitness wear makes ALL the difference:
Why is fitness clothing so gosh darn expensive?! I figured I could head out on the road in whatever sweatpants and tees I had in my drawers. After a humiliating run down the sidewalk of a highly trafficked street where I had to hitch up my pants to keep them from falling off and exposing myself to the passing cars, I realized that certain pieces are absolutely worth the money. You don't need it all right away but as your budget allows, buy these pieces in the order I've listed and you will be infinitely more comfortable:
Good quality sports bra: another item you should be fitted for and then can buy cheaper online later
Well fitting running skirt or pants that don't chafe: I LOVE my Sparkle Skirts with built in shorts with pocket for my phone
Performance fabric running shirts: budget tip, Amazon has them CHEAP! I'll be running in this one this weekend but I couldn't help myself from snagging this Run Princess Run shirt over on the Disney Store!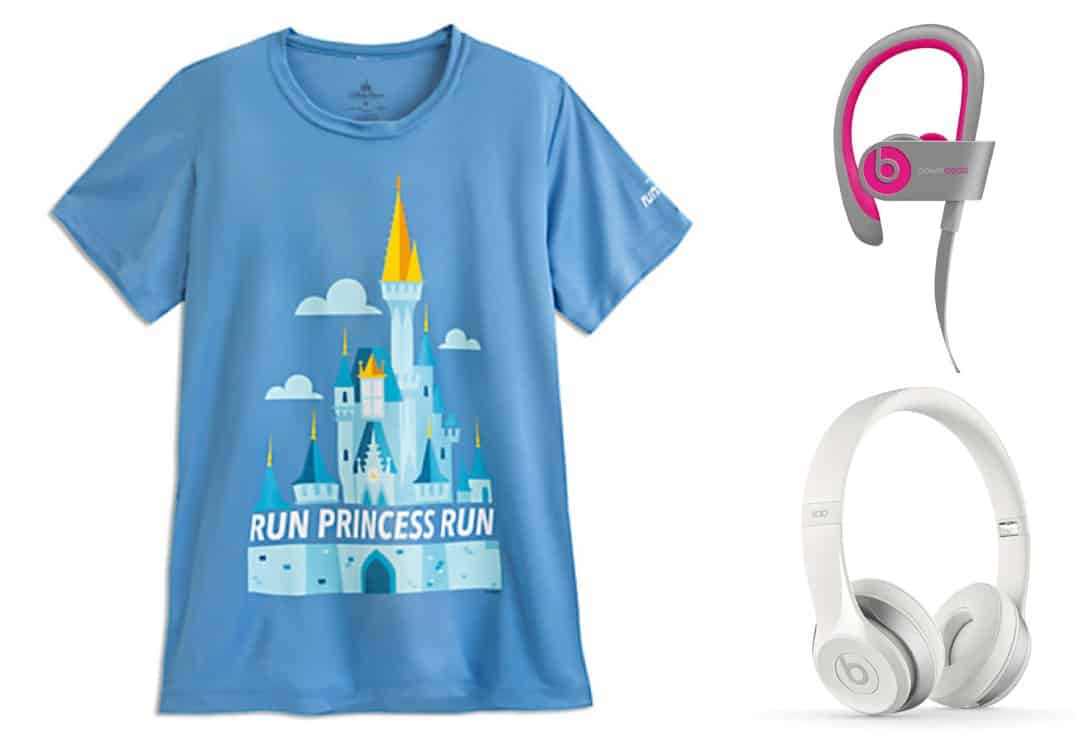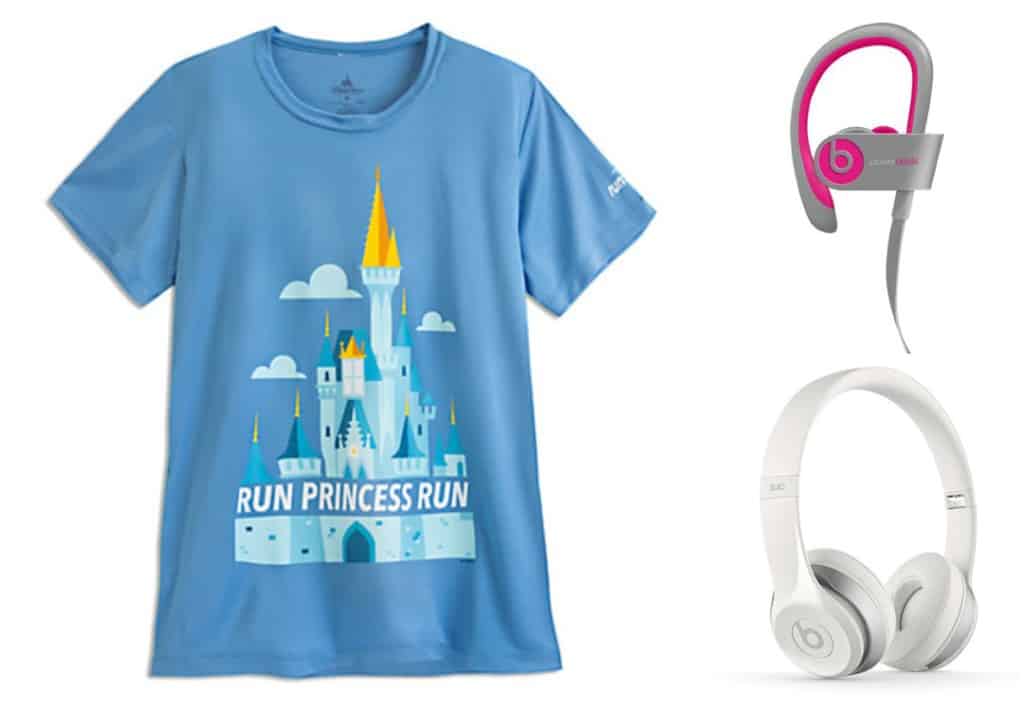 4. Cut the cords!:
When I first started running, Tim bought me an iPod Shuffle so that I could clip it to my shirt and not have to take my phone with me. I loathe arm bands and didn't want to wear one while I ran. I quickly discovered that the ear bud cord that connected my Shuffle would get caught up in my arm swinging during run bursts. I hated having the ear buds pop out and get tangled in my arms.
For my birthday last summer, my parents gave me a pair of wireless ear buds that have been a total game changer. I have crazy tiny ears and nothing has worked nearly as well as these before. They stay in my ears perfectly 95% of the time and work with the bluetooth on my phone. A friend of mine prefers to run in these wireless headphones so she doesn't have to deal with the ear buds popping out. I think either of those options are great!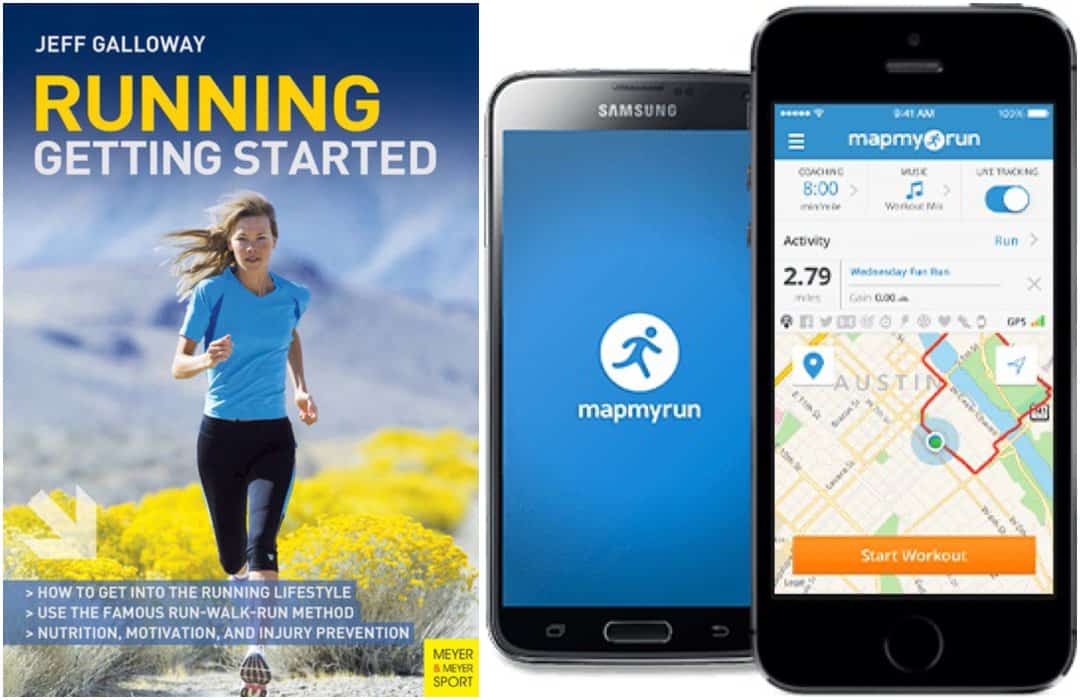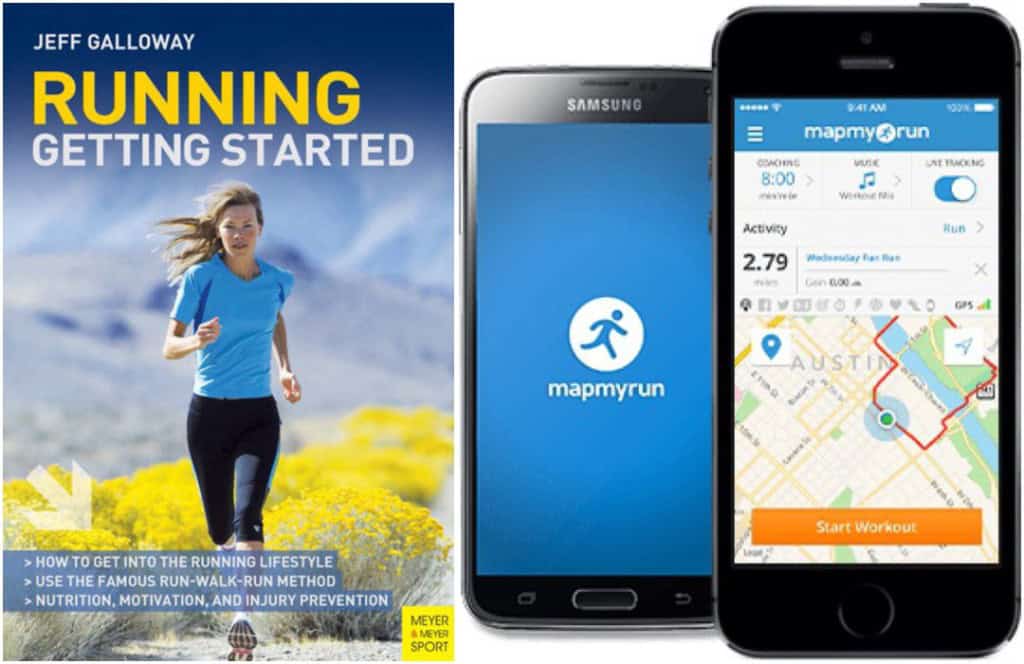 5. Load up your smartphone with these helpful apps:
MapMyRun: I use this to track and log both my walks and my run/walks. It works best outside. If you run on a treadmill or on an indoor track, you can simply manually enter your distance and time to keep your log going.
rTimer Lite: This app automatically tracks your intervals and reminds you when it is time to run or walk by pausing your music briefly. You can set your pacing for specific timing goals and it manages the rest.
FitBit: If you add this app to your phone, you don't need to wear your actual FitBit band during your run, your phone will track your steps for you. I love finishing one of my training runs and seeing that I've already completed 5,000 - 10,000 steps for the day and it's only 9:30 am!