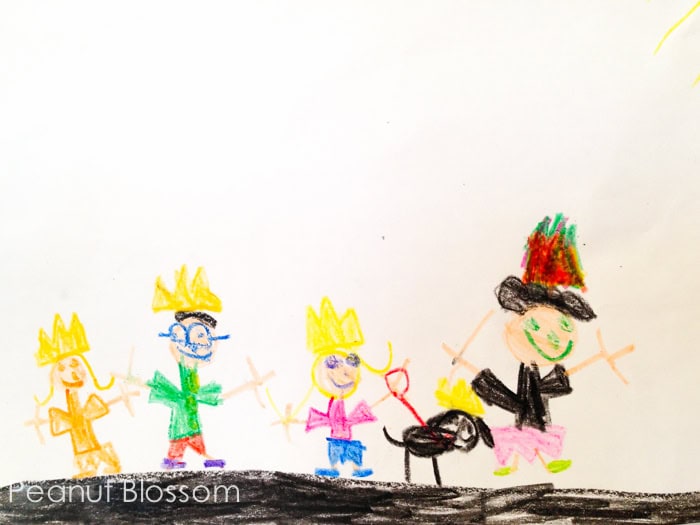 Are you familiar with this quote?: "If your dreams don't scare you, they're not big enough."
Well this post terrifies me to share. Publicly. Out loud. "For Reals."
I guess that means my dream is plenty big enough.
It scares me enough that I've been secretly hiding it from you for a couple months. I've been quietly chasing after this crazy dream of mine since sometime mid-March and it is time to fess up.
But first a confession: I built Peanut Blossom up as a site that inspires women to learn something new, to try something for themselves, to pay attention to their own creative interests, and to do it all in a way that fits into the business of raising a family. I get comments about how it looks easy but how do I find time? I know that some people may look at what I've shared and think, "I can't do that." I realized that what I normally share here are things that come easy to me: photography, cooking, sewing. These are things I love and enjoy and have passion for so they don't feel hard or like work.
But fitness? Getting in shape? These are things that make me want to dissolve into a puddle of tears. The last word anyone would ever use to describe me is "sporty."
And then I heard about the Disney Princess Half Marathon.
Tiaras?? Check!
Tutus?? Check!
Disney castle?? Check!!
This event just looks. . . fun. Fun is NOT something I would ever have used to describe running. Or fitness. Once I saw the photos of those cute ladies all costumed up and looking like they were having the time of their life I could not get the idea out of my head for days.
I have never run a day in my life. Finding time to even have a walking routine has been out of the question for years. I'm as out of shape as it comes and I want to do a half marathon?! This must be the definition of crazy. But a good friend corrected me, "A full marathon is crazy. You're only half crazy."
So half crazy it is. Using the official Disney marathon trainer Jeff Galloway's book, "Running: Getting Started" I started walk/run training the last week of March. If you watched me you'd see that I do 90% walking with about 10% running bursts broken up into 30 second chunks. So to call myself a "runner" feels misleading.
I'm terrified I'm going to fail at this. I am filled with self-doubt nearly daily. I still feel insane for setting this as a goal. Every time I finish a mile I'm racked with panic--"I'd have to do this 12 more times?!" And now that I've shared this with you, if I fail it will be in a big and public way.
I don't want to fail, I plan to keep plugging away. But if I do fail? I feel like it is only fair to have shared my attempt at it with you. So that my readers can see, it is ok to try something even if it doesn't work out. It's good to put yourself out of your comfort zone and try something challenging. And this is about as challenging as it gets for me.
But I come home sweaty and tired and I see the Peanut looking at me with such a proud look. I do my best to put a smile on and act like that tortuous run was something fun. She has seen the princess photos and wants me to "win the race." Ha. Dare to dream big I suppose!! But this morning she treated me to this wonderful family drawing featured above. I'm on the far right wearing my pink princess tutu and a sparkly crown. The rest of the family (including the dog) is running by my side and they all have tutus and crowns, too.
And this is how I know this is a dream worth running after.