Looking for a modern royal romance book? Or maybe you want to dig into a historical fiction about royalty. Either way, these are the best fiction books about the British royal family.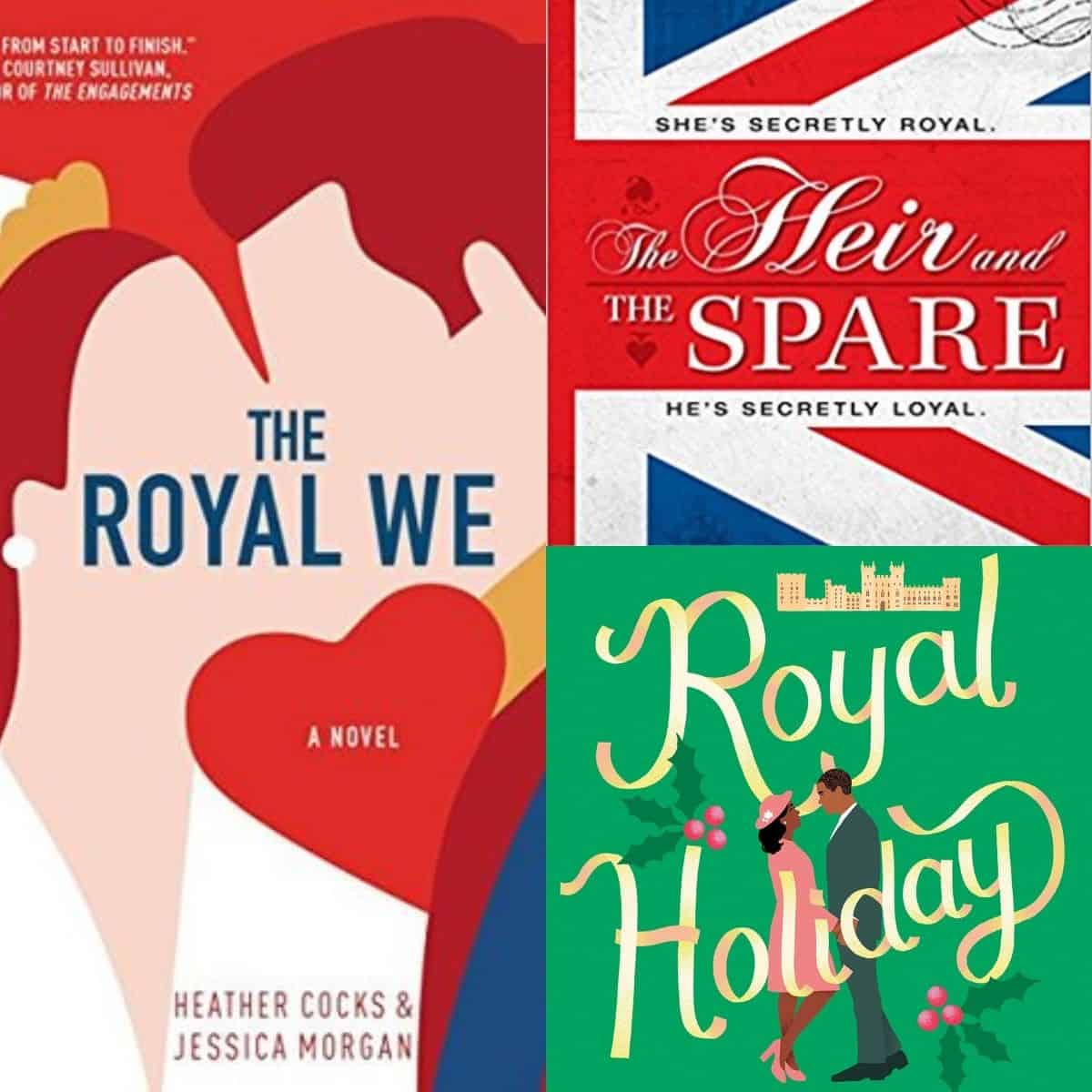 If you're looking to escape between the pages of a book, why not go one step farther and reclaim your childhood princess dreams??
These fun, modern royal romance books are perfect for anyone obsessed with all things Queen Elizabeth, William & Henry and all their consorts.
Pour yourself a cup of tea, grab a great book from the list, and cozy down for a rollicking great time.
However, if historical fiction about the real royals is more what you're looking for, don't miss this list of books about the royal family for fans of The Crown.
More Royal Family Fun
If these royal romance books aren't fun enough, maybe you want to plan a fun royal movie night or plan a British high tea party for your friends: