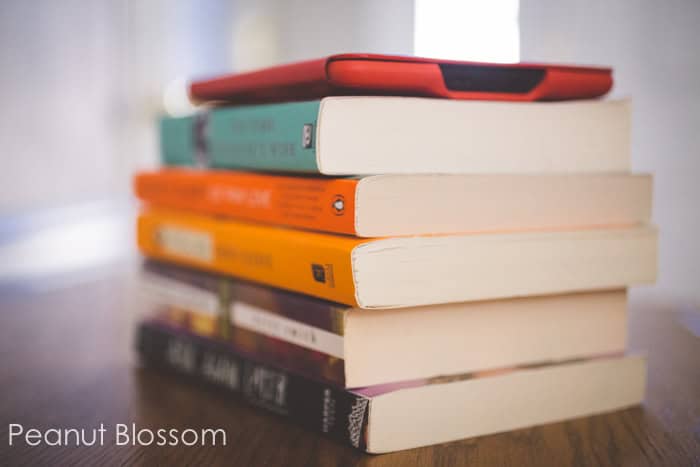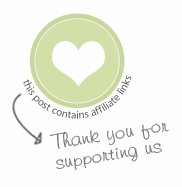 What do you do in the face of failure?
In 2014 I had a goal to read 24 books -- 2 a month -- and I failed miserably. This really bothers me. I've written about my struggle to love reading again. I've shared a year worth of book club picks that helped me to get back into the habit. But the truth is I'm still struggling to make time for this love in my life.
So my response to failure? Pick myself up and try again. I am so excited for my plan for 2015, and I'd love if you would join me!
A couple days ago, I put some feelers out there and got a great response: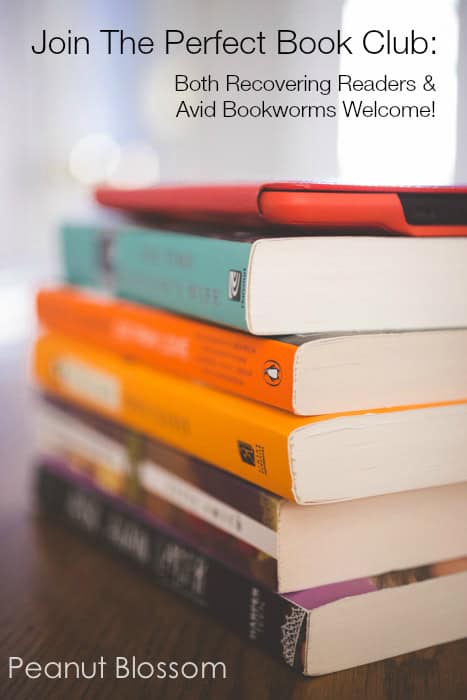 I'm launching a no-pressure, lighthearted book club over on my Peanut Blossom Facebook page and I am SO excited about this.
The book for January is "Big Little Lies" by Liane Moriarty. I read her books "What Alice Forgot" and "The Husband's Secret" and devoured both of them in 48 hours or less. A friend of mine has mentioned if I liked those two, I'm going to love this one so I think it will be the perfect book for easing us into the year.
So whether you're a recovering reader like me or a self-proclaimed bookworm, I'd love to have you join the group!
Here's all you have to do: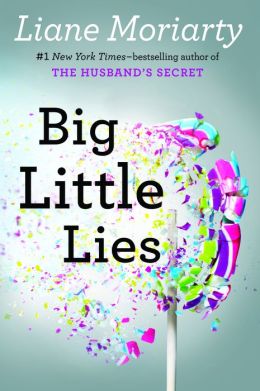 1. Get a copy of the book right now: "Big Little Lies" should be easily found at your library, or you can grab a Kindle version for just $3.99 right here. Go reserve your copy at the library or snag it for your eReader right now so you have no excuses but to start reading.
2. Follow Peanut Blossom on Facebook: The entire conversation about our book of the month is going to happen on my page over on Facebook. Be sure you "like" it right here. I will be posting some conversation starters there but I will bookmark them within a review post I'll write of the book. That way if you miss the conversation, you can always come back here to the site to find the threads. Things move quickly on Facebook, I want you to have a record of each month's discussion so you can reference it and join us at any time. I think there is nothing worse than having read a book for book club and then having a conflict with the meeting! I don't want anyone to miss out.
3. Finish the book by January 12th: I'm setting a deadline so that we take the reading seriously. Otherwise I know myself and I'll never finish it. But like I mentioned above, if you have a conflict with that date, don't worry the conversations will still be there for participating in on your timetable.
4. Grab a glass of wine or hot cocoa on the evening of the 12th and join the chat: My only regret with this idea is that we can't get together in person for food and merriment, so I'm hoping over time maybe we can have a virtual gathering. I'm still working out the details, let's try this plan for January and we'll tweak as we go along. So on the evening of the 12th, I'll be around online live chatting with whoever shows up.
Sound like fun?
Here's what I promise, a.k.a. The Rules Of Book Club:
1. No Tearjerkers. I will do my very best to make sure our books are fun, lighthearted and entertaining. Nothing overly serious or brainy or heart wrenching.
2. No Judging: I will still love you if you only participate once and can't keep up. I will welcome you back with open arms if you want to join us on month 1, 7, and 12. This is supposed to be fun, so there are no apologies for anything.
I already have the first few months of picks mapped out but am keeping it quiet in case new things pop up that might be a better fit. I am always open to suggestions and may at some point offer up a vote, but in order to keep to Rule #1 I'll be pretty picky about limiting the options for the voting in the best interest of our group.
So if you're in, I'd love to hear from you. Go ahead and comment on the Facebook post linked at the top of this post, or leave a little note here on this blog post. Either way, welcome! So excited to chat with you more in 2015!

P.S. I've gotten several requests to start a Facebook Event so that people can have this on their calendars. Be sure to RSVP at the event so you receive reminders about the party! You can find the details here.