This post is part of the series "Real Moms of Disney." My friend Valerie from Inner Child Fun is sharing her advice after a recent trip to Walt Disney World. I love her money-saving tips on dining, be sure to check it out! – Tiffany
P.S. I was lucky enough to hang out with Valerie and her lovely family at Disneyland during the Disney Social Media Moms conference. Be sure to check out her "5 Favorite Secrets of Disneyland!" #4 is the best!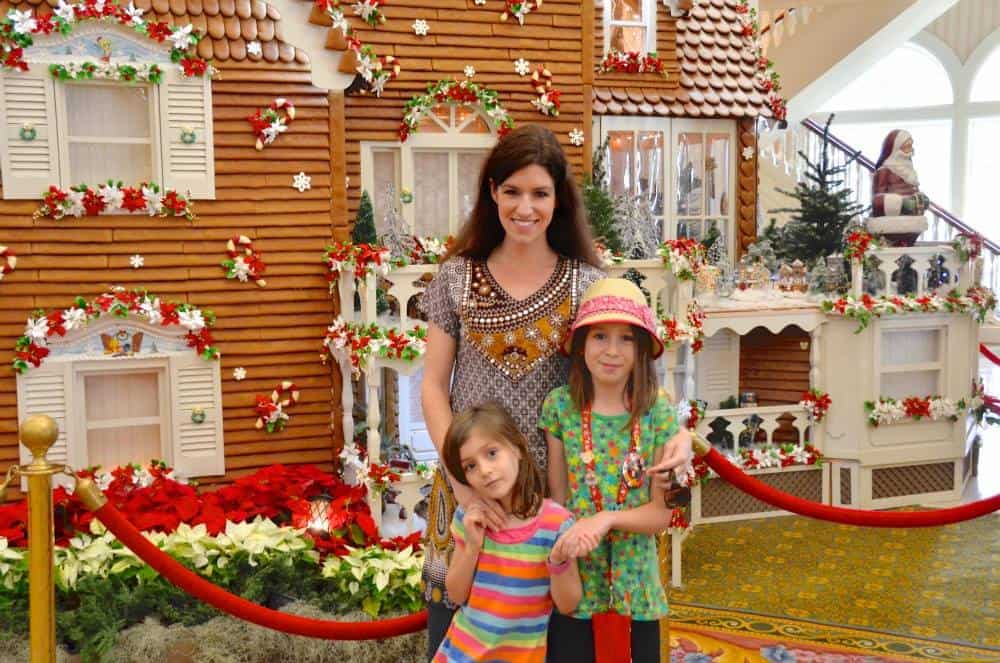 How many times have you been to Disney World? Was this the first trip for your child?
I was very fortunate to have visited Disney World 3 times as a child/teen, and have taken my own kids three times so far. Emily's first trip to Disney World was with my parents shortly after her little sister was born. She was only 4 years old and remembers many of the rides and attractions (especially Soarin'). Clara's first visit was during the third annual Disney Social Media Moms celebration. She was just 2 years old at the time, and had an absolute blast meeting characters (especially Tinkerbell), watching the parades, and riding the carousel!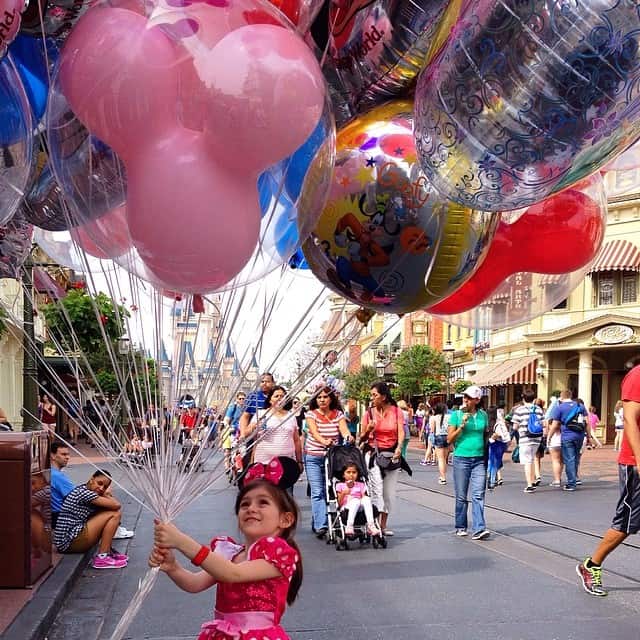 Where did you stay? Would you choose that option again?
We stayed at the Boardwalk Inn in Epcot because I was a speaker at the Type A Bootcamp conference being hosted there. The Boardwalk Inn has very easy access to both Hollywood Studios and Epcot.
We spent the majority of our time exploring Epcot for the International Flower and Garden Festival during our last visit, so being able to walk to a much less crowded back entrance was very convenient for us. We could rent a stroller right from there and be on our way! It was also very easy to get to Epcot for early magic hours.
I would recommend Boardwalk Inn for anyone who plans to spend the majority of their time in either Epcot or Hollywood Studios.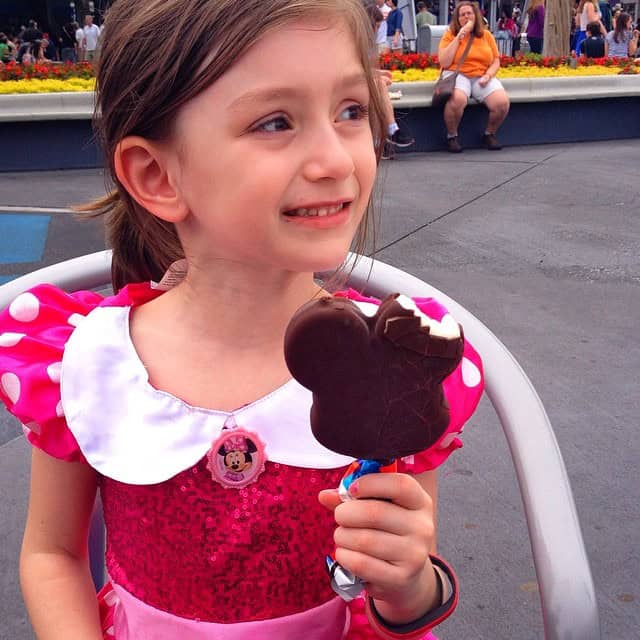 What was your favorite dining experience?
For dining, I recommend having a sit down breakfast, a light snack, and then trying a quick service restaurant for dinner. You'll save money, and it's an easy way to avoid the crowds at restaurants.
We love the Grand Floridian Cafe for breakfast (you do not need to stay at the hotel to eat there), and Columbia House in Magic Kingdom is our favorite quick service restaurant for dinner. Lots of healthy options, and there are many tables located upstairs that most visitors do not even notice!
Beyond that, we absolutely love to eat and snack our way around the World Showcase in Epcot -- so many amazing treats to discover!!
What advice would you give another mom planning a trip?
It is definitely worth getting to know the MyDisney Experience app. From there, you can schedule FastPasses, make dining reservations, review the schedule of park events, and check the wait times for all of the attractions. Such a valuable tool for your trip, and it is FREE.
Try to be as flexible as possible. Disney World is an amazing experience for kids of all ages! Just like any other trip, you may experience travel delays, attractions that are closed for renovations, or other instances that are beyond your control. Having a simple "Plan B" just in case, is a great way to keep your trip running as smoothly as possible.
What would you do differently next time?
I wish I had packed more wet wipes! I had left them in the car and once we were checked in to our hotel room, there was never a good time to go back to the car to get them. We ended up buying more of them, and used almost all of them up between snacking, cleaning up spills, and wiping messy faces.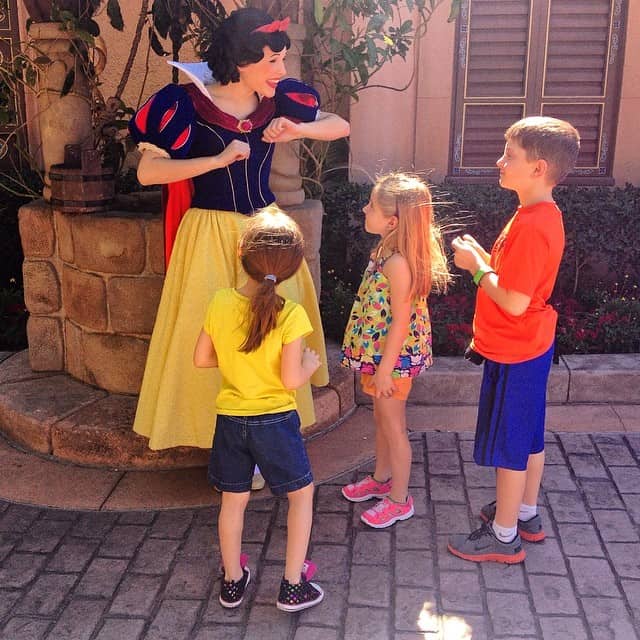 What was the most magical moment from your trip?
On this particular trip, we brought along friends of ours who have never been to Disney World. Visiting Disney World is always amazing, but visiting with friends who have never been there and sharing the magic with them made it even more so! I wish you could have seen the looks on their faces -- pure joy!!!
Meeting Snow White was another highlight. My 5 year old recognized her from the storybooks, and asked her if she still liked to eat apples. "Well, of course, I do!" Snow White replied, "Apples are a healthy and delicious snack!!"
- Valerie from Inner Child Fun
(P.S. Don't forget to check out Valerie's 5 Favorite Secrets of Disneyland!)

Looking for more great Disney Inspiration? Follow along on Pinterest!
Follow Tiffany Dahle's board Simple Disney Magic on Pinterest.


Like this post? Pin it!