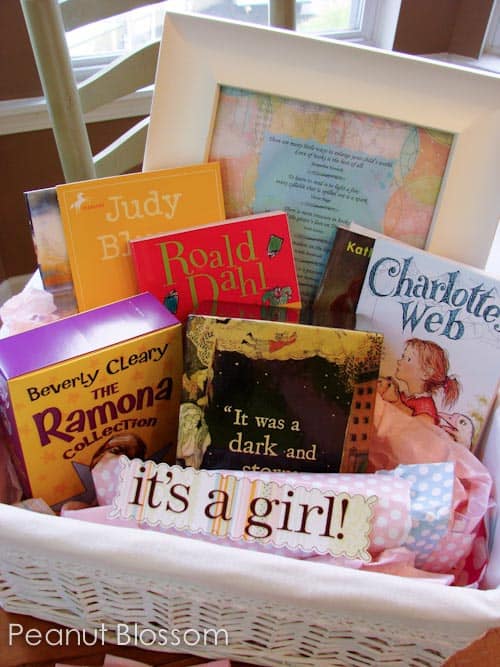 When we were waiting for Little Pea to join the family, my wonderful book club ladies gave me an amazing baby gift: a children's book library starter. You can see the full post about it here but it is definitely one of my favorite baby gifts ever.
That little collection has been calling our names for 2 years and when I made the decision to start reading more advanced things out loud to the Peanut, I turned to this lovely basket. "Matilda" by Roald Dahl popped out immediately. I. LOVE. Roald Dahl. I read almost everything he wrote when I was younger except, oddly enough, "Matilda!" However, I have seen the movie starring Mara Wilson and Danny DeVito so I was familiar with the plot and knew it was a perfect choice.
I laughed out loud during several scenes in this charming little book. The language is clever and vivid and wildly entertaining. Dahl doesn't shy away from long "fancy" words so I had to pause to explain the vocabulary now and again. The characters are so colorful I could just see the Peanut's imagination whirling.
Matilda is a brilliant (that's an understatement) little girl who loves to read and challenges her horrible parents and school principal with cunning tricks. She is a wonderful example for a young girl and the Peanut just loved her. She was wide-eyed with shock at the actions of the adults in Matilda's life and cheered when the heroine triumphs in the end.
All along our reading of the book, I told the Peanut that there was a movie about the story of Matilda that we would watch when we were finished with the book. It was our first experience in comparing a book to the Hollywood adaptation. If you're interested in hearing my movie review of this precious book, please stop over to Let's Lasso the Moon where I'm sharing my thoughts today.