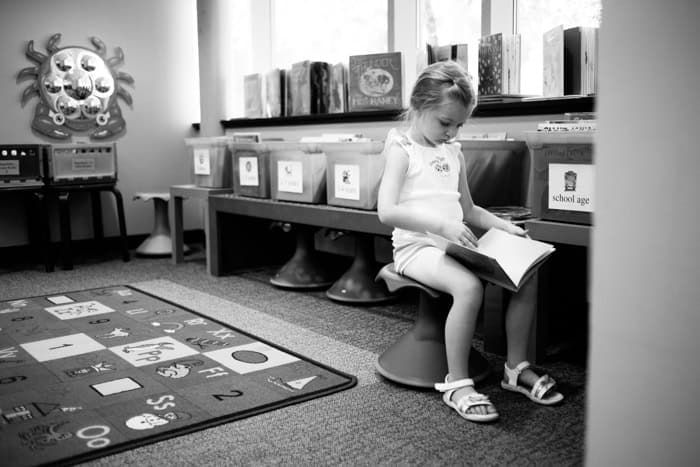 Growing up, our house had a blue covered, gilded page encyclopedia set and a pair of atlas books that were so large I could barely carry them myself. Countless school projects were developed thanks to the information I gleaned from those books. Truth be told, you could sometimes find the summertime me curled up in my dad's armchair reading one of the encyclopedias. For fun.
I am a Book Worm. I LOVE books. Not just reading, but the actual physical holding, touching, smelling, and petting of real hard copy pages.
I recognize illustrators by name, I flock to the latest releases of certain authors, and I cherish how heavy weight paper pages turn and the satisfying thunk of a hardcover book hitting the table.
I am 100% convinced that this passion for the published word comes from being raised in a home that had giant book shelves literally overflowing with books. My parents are both readers and burned through stacks of books faster than most anyone I've ever met.
In our early years of dating, you could find Handyman Tim and I cozied up at a Barnes & Noble with a pair of Starbucks coffees on any given Saturday afternoon. He passed the test, I always knew the father of my kids had to be a book worm too and if he found a date at the book store as romantic as I did then he must be The One.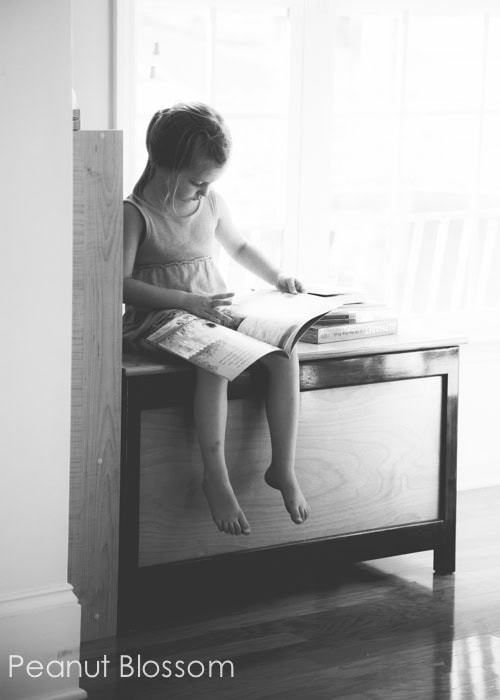 I have been doing my very best to add two more book worms to the planet by developing that same love in our girls. So far, my plan has been successful! I nearly swooned with pride when the Peanut asked if we could go browse at a local bookstore when we were done shopping for school supplies the other day.
Our house may not have the same bookshelves my parents had, but our space will definitely be populated by piles and stacks of books. I love finding my girls in quiet  moments with pages resting on their laps.
Today I'm working on what will be the first of many posts to come about the care and keeping of book worms. I'll be sharing it with you soon. I truly hope you enjoy this series!