Several weeks ago, my friend Zina uncovered an older post by The Nester describing her ragamuffin garland. Zina went straight to work on one for her own home that is very much in the original spirit of the project--a wonderful mix and match collection of wintery fabrics and ribbons from her quilting stash.
I, on the other hand, do not have such an extensive stash to draw materials from. I buy materials I need for specific projects and generally have very little remnants leftover afterwards. I still wanted to make one of these garlands specifically for holding our holiday cards, but also wanted it to be season-neutral so I can display it year round.
Then my inspiration hit. I remembered the gorgeous color palette from French General's Rouenneries fabric for Moda. I've been just itching for a reason to use it. I decided to purchase a Moda Honey Bun which made this the most insanely easy project I think I've ever created.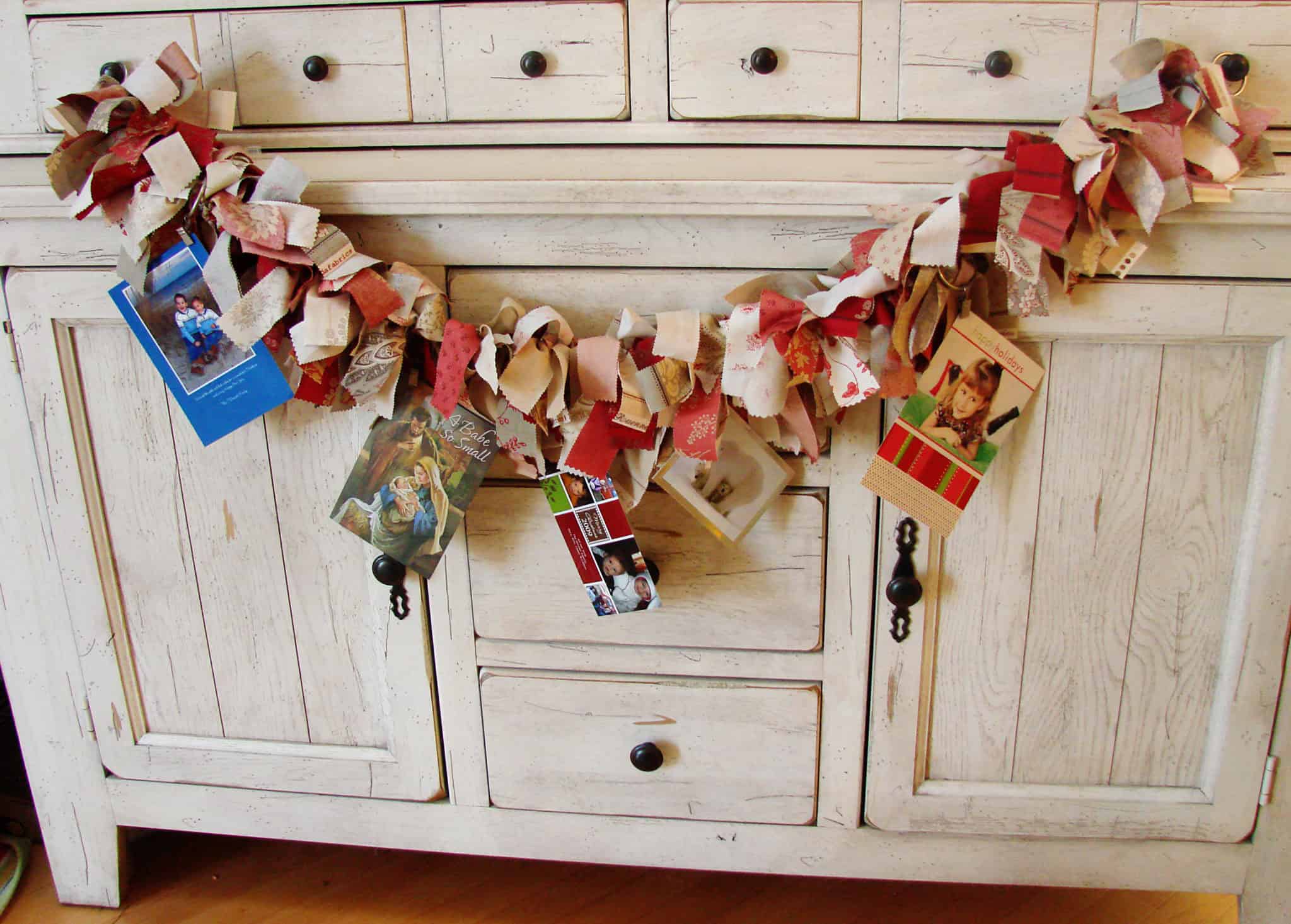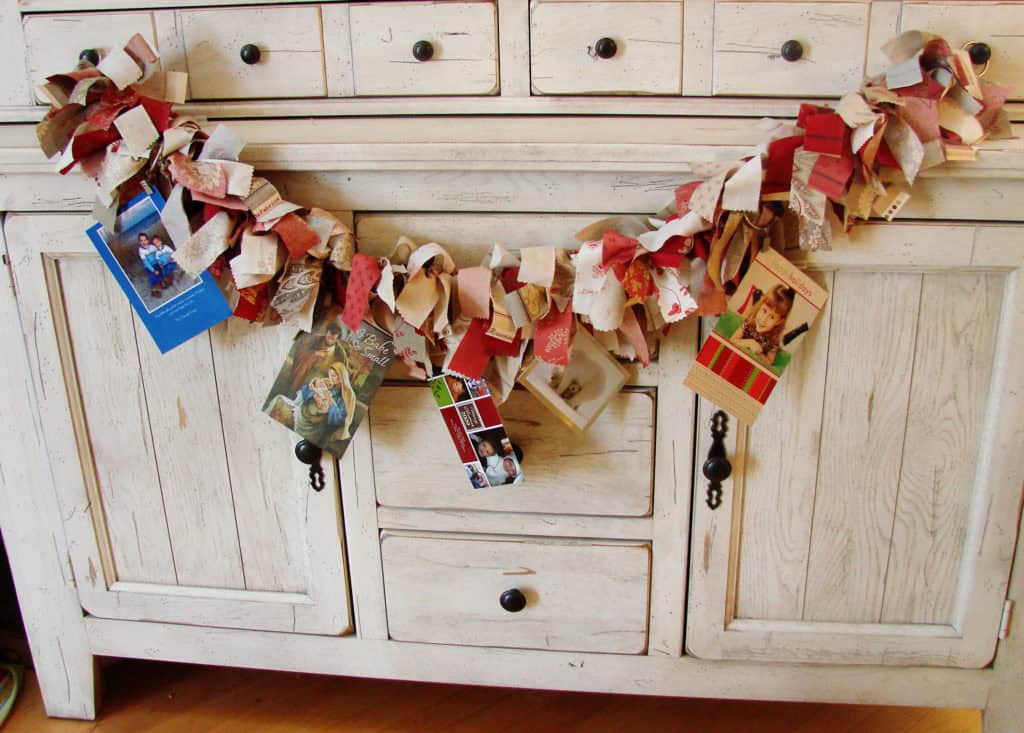 You can check out the full instructions (and see other samples for inspiration) at The Nester's site, but the materials you'll need are simply:
1 Honey Bun of your choice
Twine for the base (I used hemp that I picked up from a local craft store)
Curtain rod clips (Found at the same craft store)
That is honestly all you need to make a very decent length garland. I'm actually debating whether mine is a little too long. I cut each strip from the honey bun into 4 relatively equal pieces. I completely eyeballed it--no measuring required at all. I left on each end of the selvedges because I thought the fabric codes added charm.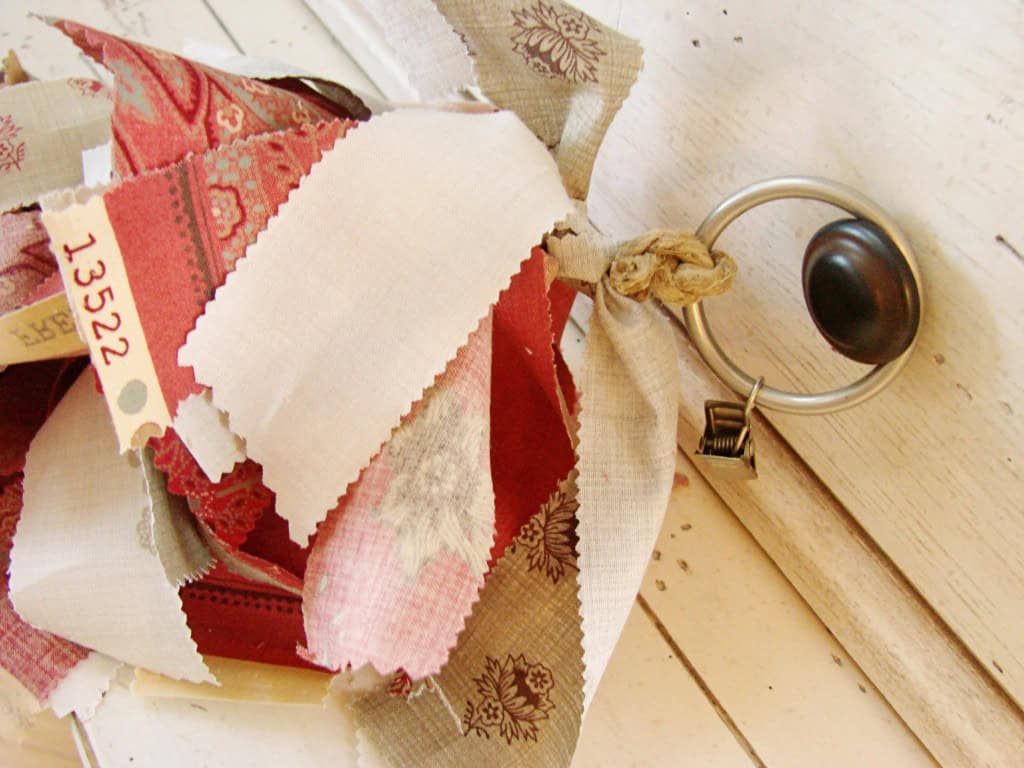 I love how it warms up that huge span of wood on the hutch. I especially love the little clips sprinkled throughout. I've been adding our holiday cards as they arrive. I'll have to think of something clever to add in after Christmas is over.