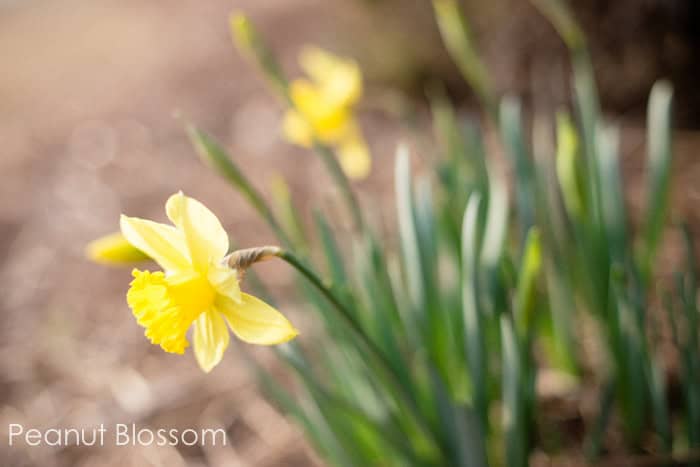 It's hard to believe that last week's photo included these snowmen. What a strange winter we've had.
To capture these sunny daffodils, I actually pulled my car off to the side of the road (on a fairly busy street in our neighborhood) and made my family wait while I crouched down on my needs just past the sidewalk.
Thank goodness they love me so.

P.S. These photos are part of my Project 52 for 2014. Enjoy the full collection here.