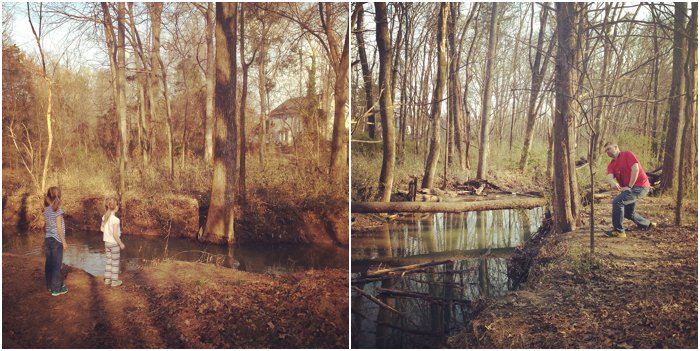 We have taken to doing family walks on Sundays. As much as I'm trying to keep to my photography goals for the year, sometimes you just want to walk without dragging out the whole bulky DSLR. This week I gave myself permission to just use my iPhone and Instagram our adventure.
There's a greenway near our house that we love to walk on and this was the first time this year where things were turning green along the way. It was so neat to finally see that pop of color.
The girls begged Tim to show them how to skip stones. He couldn't resist. My favorite photos from the week are the two up above but  be sure to scroll down and see the other two choices from the week!

P.S. These photos are part of my Project 52 for 2014. Enjoy the full collection here. You can also follow me on Instagram here for future peeks at this project in progress.
Captured by Handyman Tim himself, Little Pea gives me a great hug on our walk: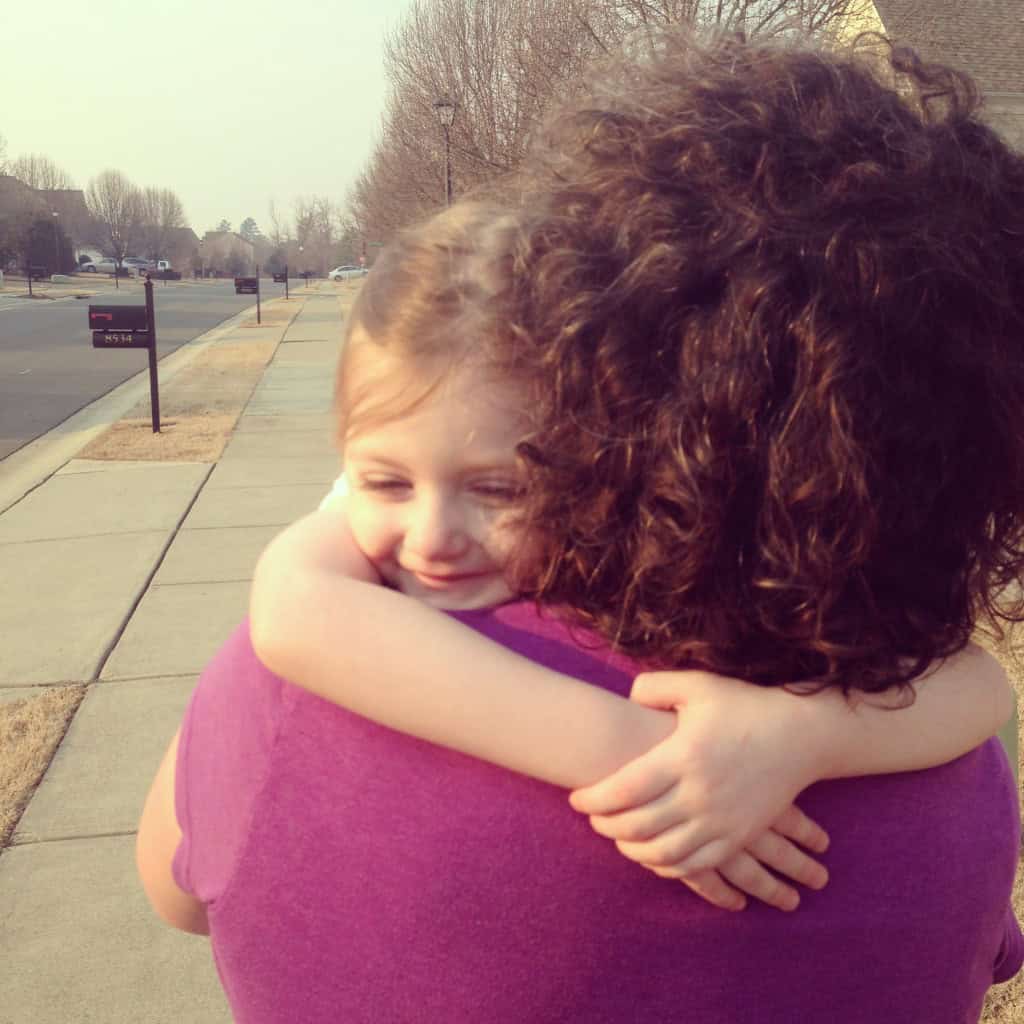 Cherry blossoms in bloom that Little Pea and I discovered during our walk sessions.