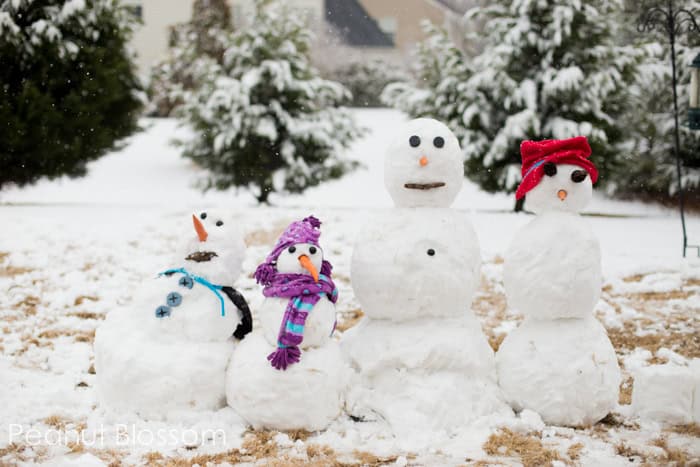 We've lived in the Carolinas for 1.5 years and never in that time have we seen as much snow as we saw last week! In fact, you could probably add up all the snow we've seen in that time and it still wouldn't match what hit us on Tuesday and Wednesday!
The Peanut and Tim were already home from school/work and I had to run and get Little Pea from her preschool. When we got home, they were out in the back yard building our family portrait in snow. It was the cutest surprise! We cobbled together what boots and hats and gear we could find and Little Pea and I went out to join them for the finishing touches.
My midwestern friends and family are more than ready to be rid of this but I'm so grateful our girls got a chance to experience a Real Deal snowfall with snowmen and sledding in our yard.
I'm also grateful I captured these just last week!

P.S. These photos are part of my Project 52 for 2014. Enjoy the full collection here.