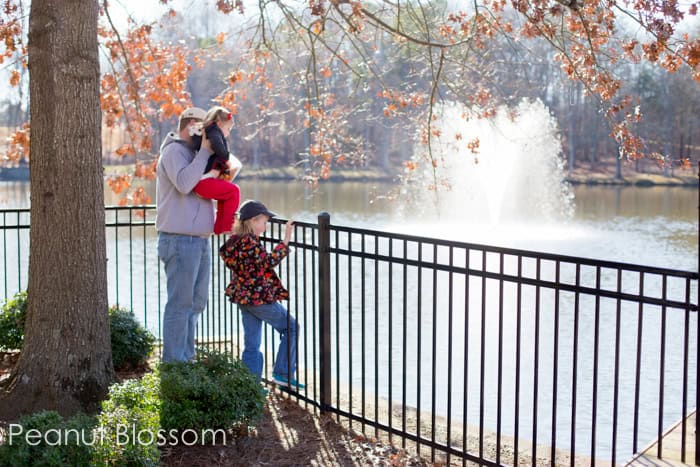 A couple months ago, we discovered a hidden pond in the back of a local shopping center. There were flocks of ducks swimming and hanging out in the water and my girls were desperate to feed them. Thanks to the kindness and generosity of a grandma visiting the birds with her grandson, my girls had a few pieces of bread to toss into the water.
She gave me the greatest advice:
"Every time you reach the end of a loaf of bread, store the 2 end pieces in a bag in the freezer. When the bag is full, it's time to come here. And then you'll have plenty to share with other kids who don't have any bread!"
We started saving the heels of our loaves the very next day. After so many weeks of storing stale bread, it was finally time for a visit to the ducks. We went this last Sunday afternoon but the ducks wanted nothing to do with our stash!
Lesson learned: Feed the ducks first thing in the morning. By afternoon, they are already stuffed from other visitor's offerings and not interested.
But it turns out, the fish love raisin bread!

P.S. This photo is part of my Project 52 for 2014. You can read more about it here.
Though a traditional Project 52 has only one photo per week, I can never choose one image of one girl. So, I usually have a few more options to share.