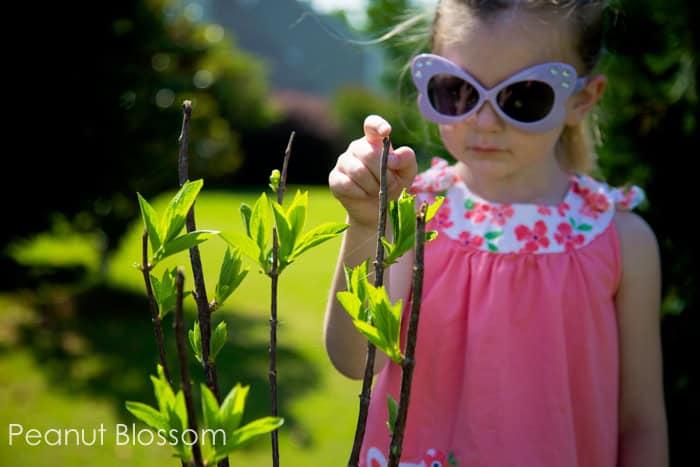 Though our word for the year is "Outdoors" sometimes that outside adventure doesn't happen as a full family. This last week, I had one on one time with the girls in our backyard and Tim took them out on a daddy-daughter bike ride. As nice as it is to break things down into chunks of time sometimes, I'm looking forward to another big family adventure soon.
And this week wouldn't be complete without a hydrangea tree update! LOOK at those leaves! Woot!

P.S. These photos are part of my Project 52 for 2014. Enjoy the full collection here.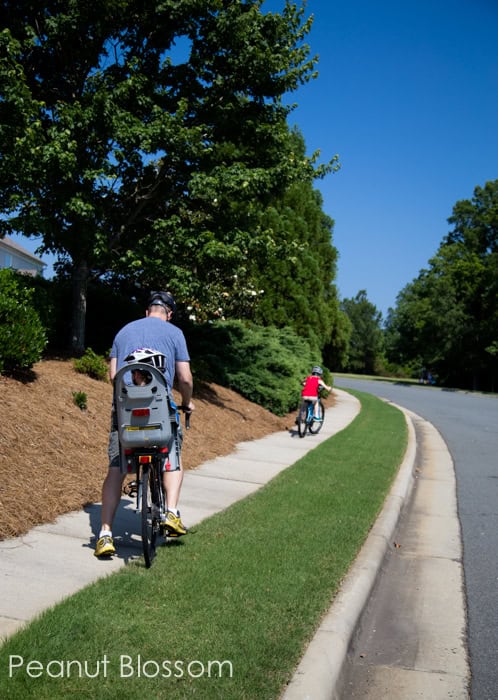 Little Pea checks out our freshly planted radish garden: