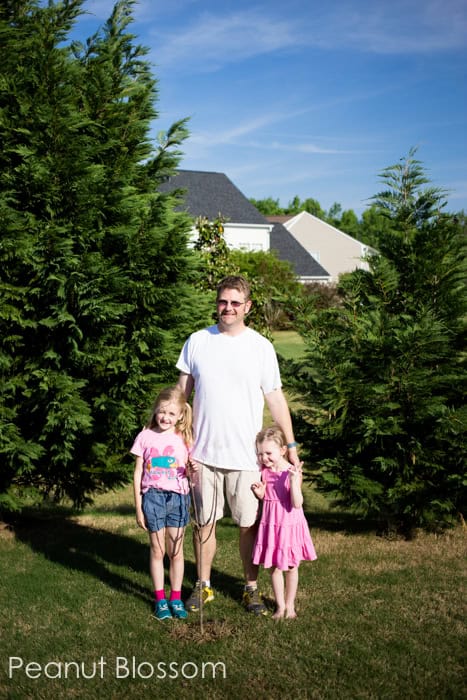 Since we've moved into this house, Tim has dreamed of planting a tree in our yard. I'm not sure why it took us so long to do it, but we finally got around to this project. I ordered a Pinkie Winkie hydrangea tree from a recent sale on Zulily. It's supposed to grow 9-15 feet tall!
You'd never know by the size it arrived though. It looks like a glorified stick. This tree has become the object of obsession for all of us as we watch it come alive in the yard. We have daily bud checks to see how the leaves are progressing. So fun!
It's nearly impossible to imagine that it will become taller than Little Pea and then pass up the Peanut, both of whom are taller than it is right now!

P.S. These photos are part of my Project 52 for 2014. Enjoy the full collection here.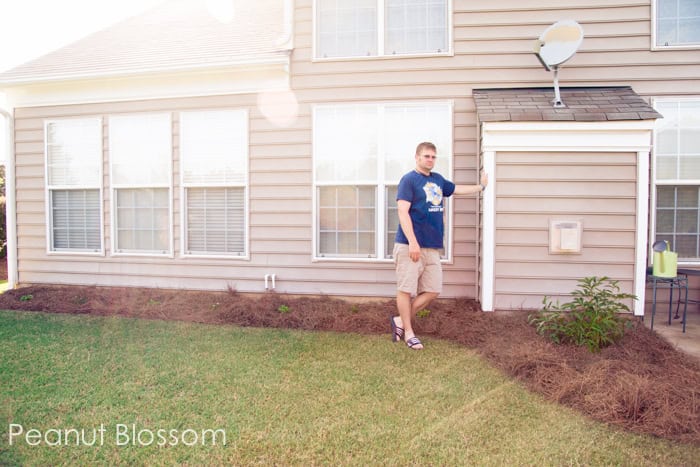 Tim also did a back-breaking project in our backyard for me in honor of Mother's Day. It may not look like much now, but this was horrible sweaty labor. I just love how neat and clean everything looks now, can't wait for the garden to fill in!