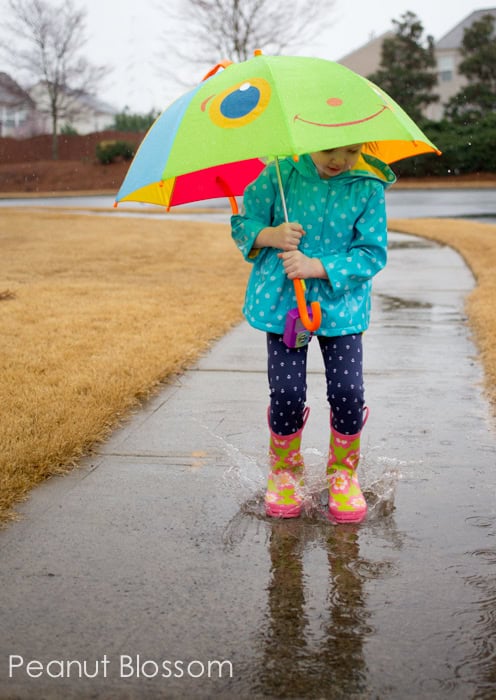 I came dangerously close to not having a photo from last week. Sunday, my normal photo day, arrived Cold, Wet, and Miserable. Tim and the Peanut were off having a Daddy/Daughter Date so Little Pea and I were left to our own devices.
All I wanted to do in the world was curl up on the couch, cozy and warm, and read my new book. But I've done a good job so far this year of keeping to this project. I didn't want this to be the week I failed at capturing an outdoor image.
With the mental promise to myself that it only had to be for enough minutes to get the photo, I bundled Little Pea up and out we went into the pouring rain for some "muddle jumping" as she called it.
The delight on her face was contagious. I was drenched by the time I insisted we go back in but it was worth every chilly drop that landed on us.

P.S. These photos are part of my Project 52 for 2014. Enjoy the full collection here.