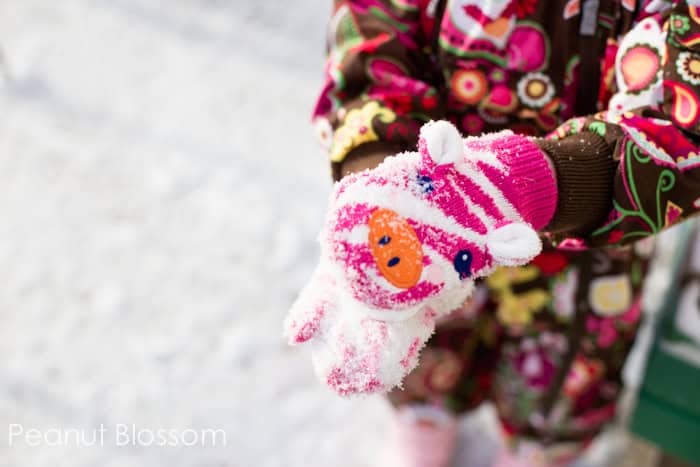 It finally happened! The moment my girls have been waiting all winter for. Last year we saw snow 2 whole times. I was a little worried it might skip us altogether this year. Thankfully for their sakes it didn't.
Yes there is less than an inch. But in their imaginations? This might as well be a full blown midwest blizzard. The excitement of a school snow day is just as big.
A friend joked that everyone must be making french toast on snow days since there is such a run on milk and bread. So we started our morning with exactly that. The perfect energy source they needed for the big battle of the snowballs in the backyard! Thank goodness for daddy who was behind the scenes forming them and passing them off to the contenders!

P.S. This is part of my personal Project 52 for 2014. You can read more about it here.