Why are big rocks universally appealing to small kids?
My girls love to stand on them and are drawn to them like a moth to the flame. Here they are shouting their "Ode to the Outdoors!" during our weekly adventure outside.

P.S. These photos are part of my Project 52 for 2014. You can read more about the project here.
Our weekend was super busy so we took 30 minutes and headed to our neighborhood park. The girls love to play Hide and Seek on the playground. The Peanut has her eyes closed and is counting while Little Pea "hides" in the slide: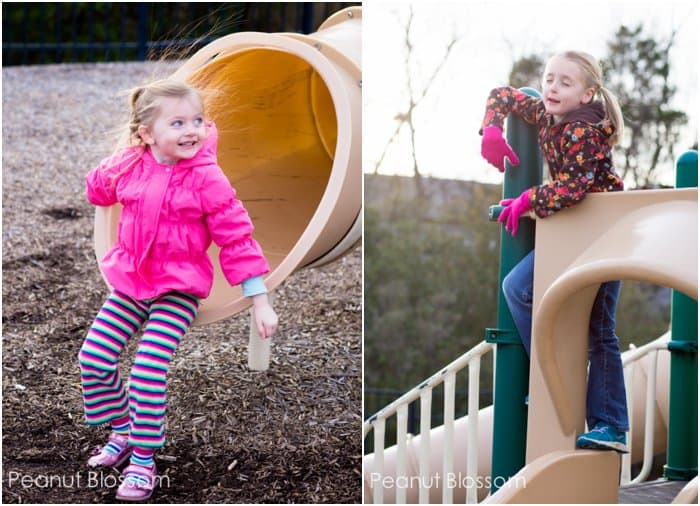 Left: It's been cool and dry and the static from the slide was unbelievable!
Right: The girls RUN to the playground. The newness of being able to do this in January has not rubbed off yet for two babies born in the midwest (which is currently covered in feet of snow and experiencing a "Polar Vortex.")