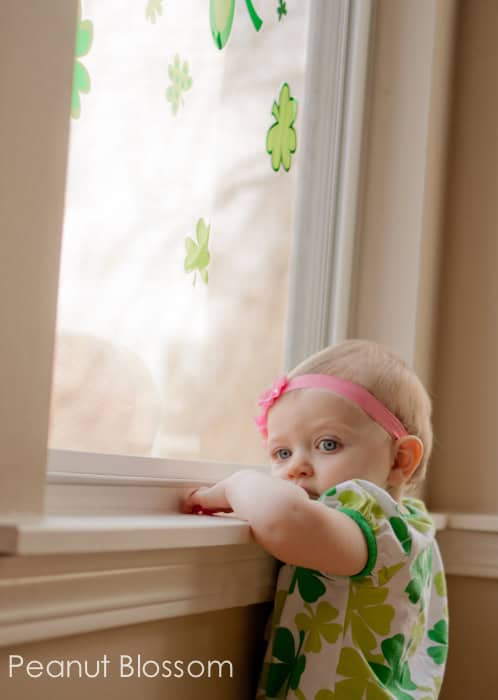 I tried to go with something a little different this week. I'm noticing too many shots of Little Pea sitting. So I picked this one from St. Patrick's Day instead of the other one I shared of her. I like the light from the window and how little it makes her look.
But I couldn't pass up this one of the Peanut for the project. Just love that it is our first outdoor shot this year. Can't wait for many more.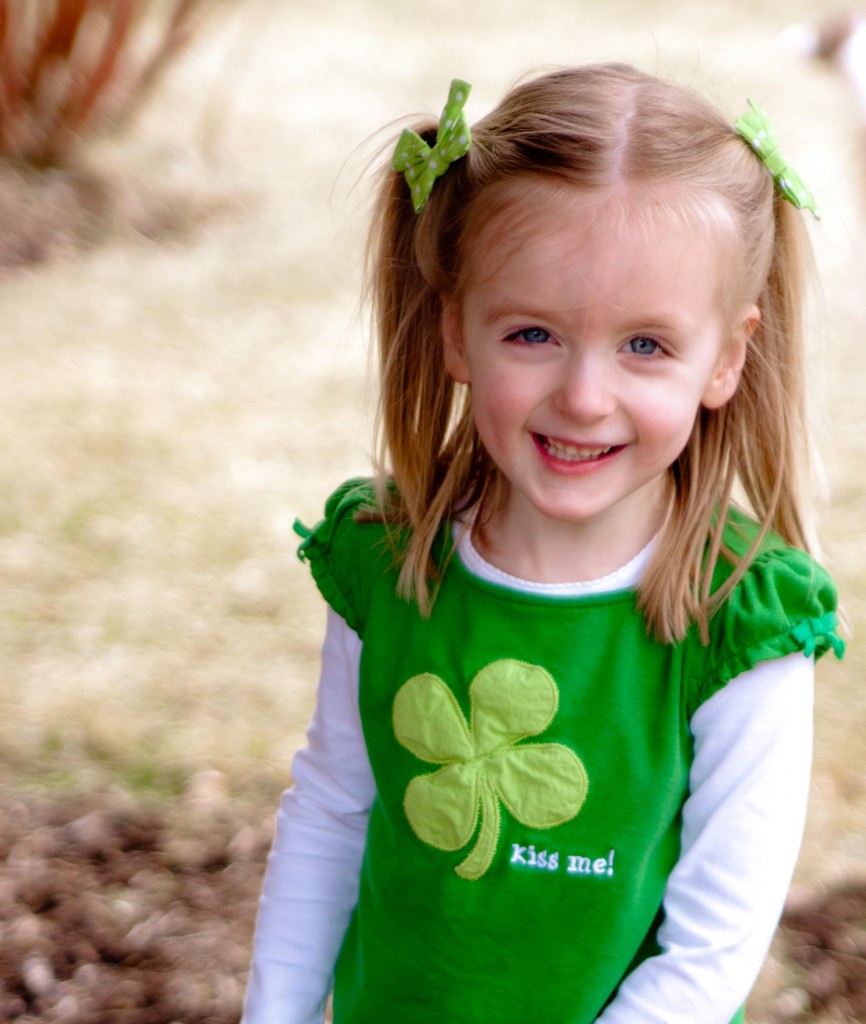 And I thought we needed a little ambiance shot for the week. The Peanut was thrilled to have these shamrocks hanging over our dining table. They're coming down this week to make room for Easter decorations, we're right on schedule!