I'm sharing how Little Pea and I practiced colors and sorting using Goldfish Princess crackers as part of a sponsored post for Socialstars. #GoldfishTales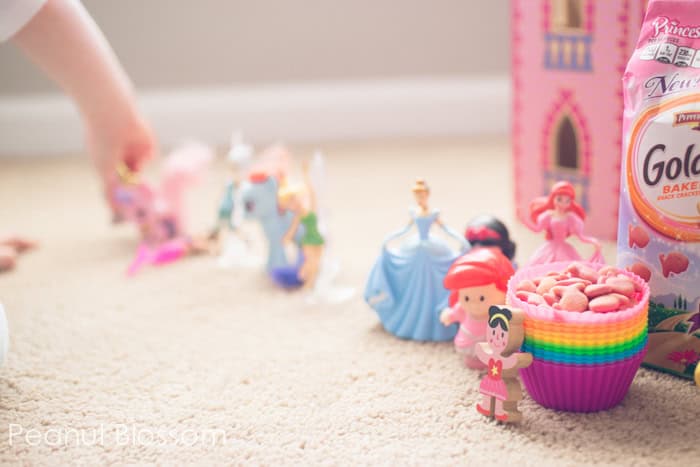 Our house is swimming in princesses. After having our first daughter shun all things pink and frilly, it has been so amusing watching Little Pea's passion for all things princessy. She has been collecting fist-sized figurines of all her favorites for a couple years and they are the most played-with toys under our roof. I love watching the mix and mingle of various doll house characters and listening to her elaborate stories that she tells for them.
After she's been out of the house at school or running with errands with me, she loves to come home and beeline straight towards her toys and beg for a snack. So when I received a few packages of the new Goldfish® Princess crackers, I knew exactly what I wanted to do with them.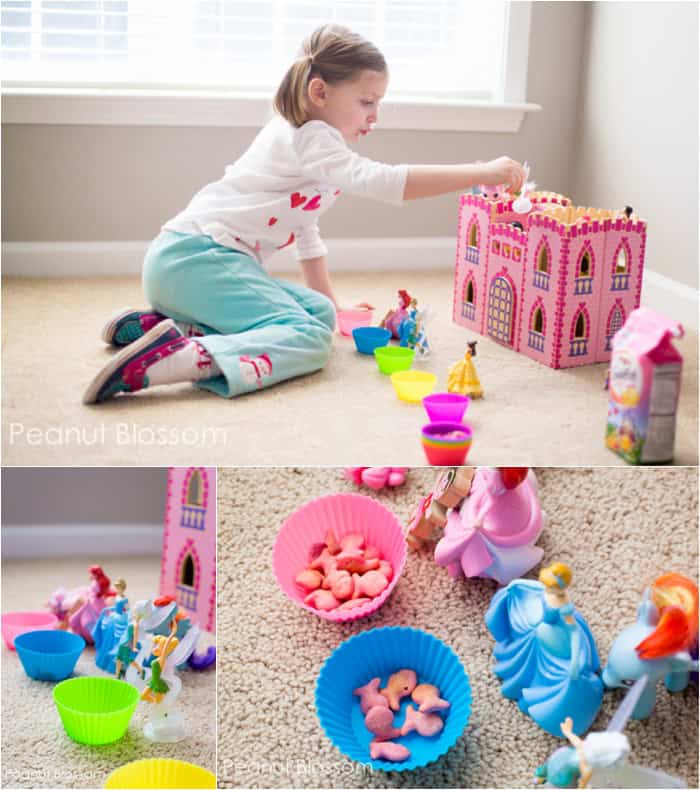 After school one day, Little Pea and I rounded up all the fairy tale friends we could find, her favorite pink castle, and I brought the cupcake cups and Goldfish crackers.
While Little Pea put the dolls in the castle, I set up each colored cup in a line. I had her sort each character by color in front of the coordinating cup and add one Goldfish cracker per figurine.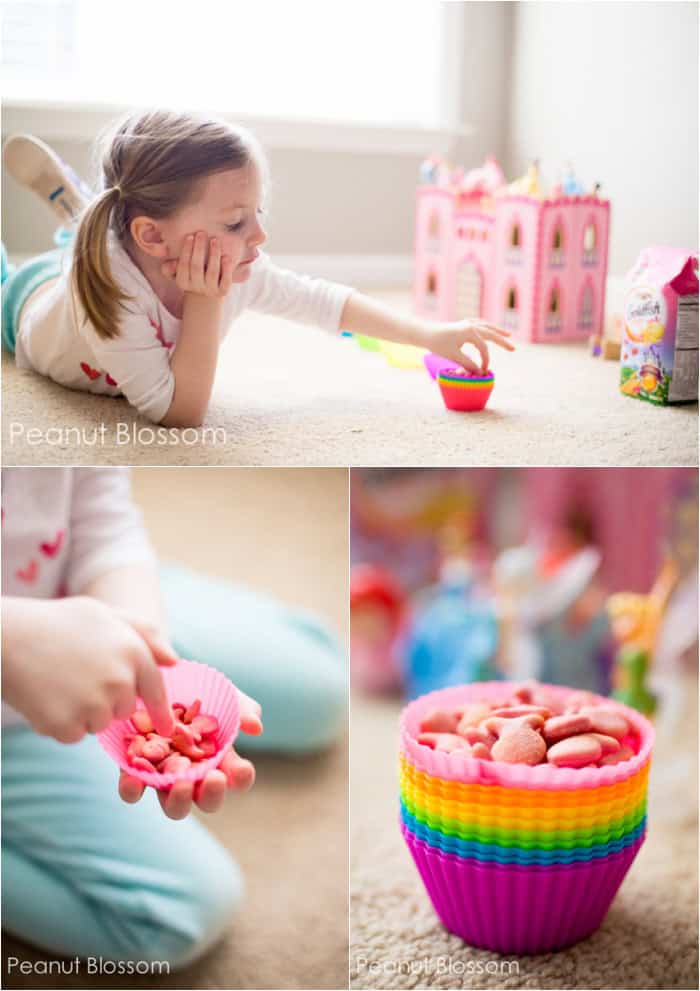 I think she cheated and gave two crackers per pink princess. The numbers didn't quite add up for that cup! Hmmm.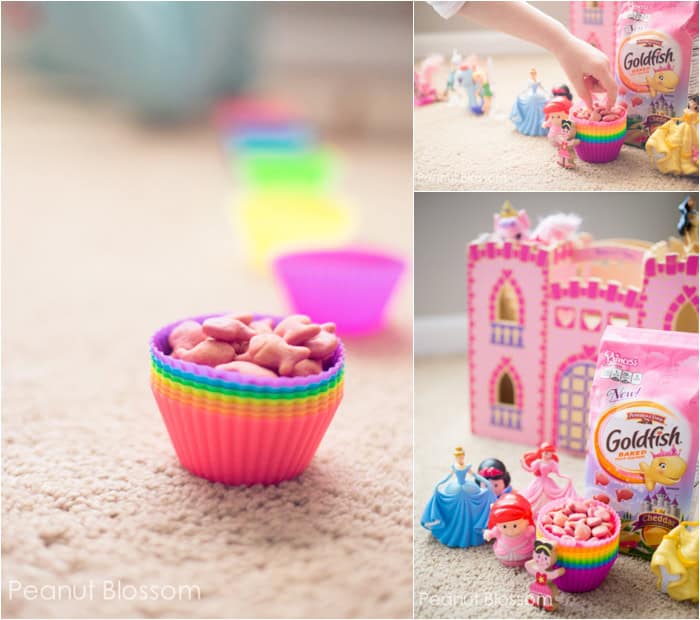 Once the princesses were sorted, we had fun doing comparisons with these other princess games:
Which color had the most Goldfish crackers? (pink. obviously.)
Which color has more, blue or green?
How many are in each cup?
How many are left when I eat one? (and two, and three. . .)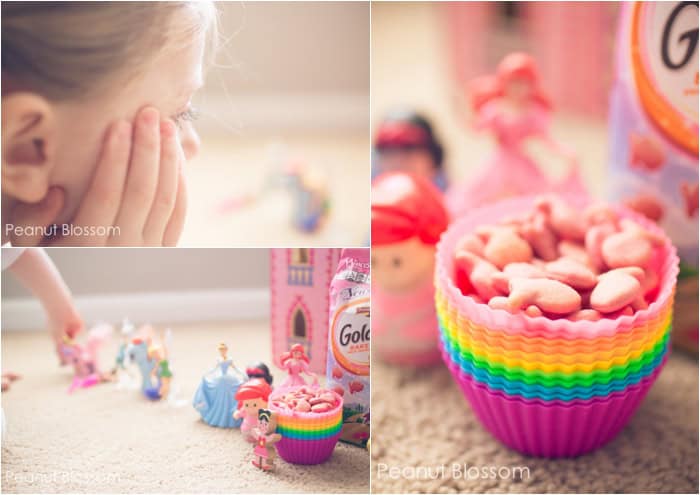 We've been fans of Goldfish crackers for years, but Little Pea was particularly smitten with the pink princess ones. Her favorite toys fit in her fist, her favorite snacks are pinch sized. These photos are such a perfect snapshot of what an average afternoon is like with her home, I'm so glad I took this time to capture it before she heads off to Kindergarden in the fall.
If you take a moment to capture a photo of your own #GoldfishTales moment, you can enter to win a case of product each month and an awesome trip to the U.S. location of your choice.* For more information and to see the adorable submissions, be sure to visit the Goldfish Smiles site.

Goldfish Smiles Rules:
*No purchase necessary. Sweepstakes ends 7/31/15. Must be resident of 50 US/DC, 18 & older. Void where prohibited. Limit one entry per email address/ day.