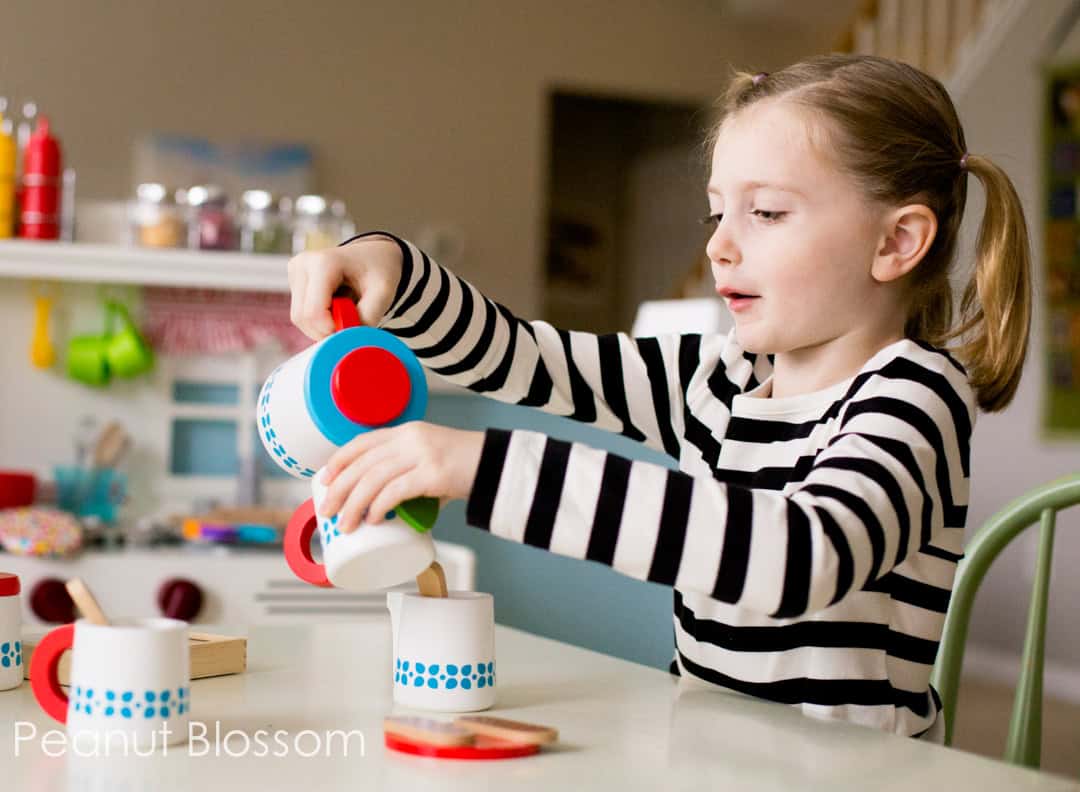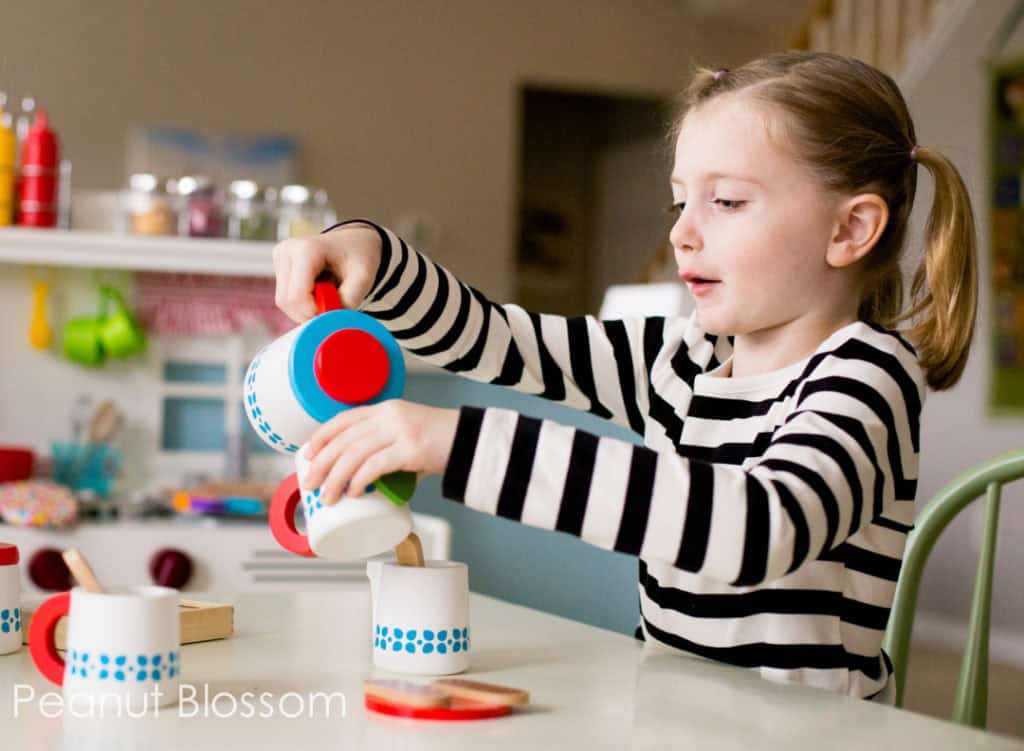 Our little play kitchen set was a gift from Grandma & Grandpa when the Peanut was just 2. That's given us 6 years of collecting food play accessories for my girls.
6 years of pretend tea parties and cookie baking and pizza shop delivery. And I have loved every last minute of it.
We keep our play kitchen right inside my real kitchen. The girls eat many of their real meals at their little table. This is one of my favorite spaces in our whole house.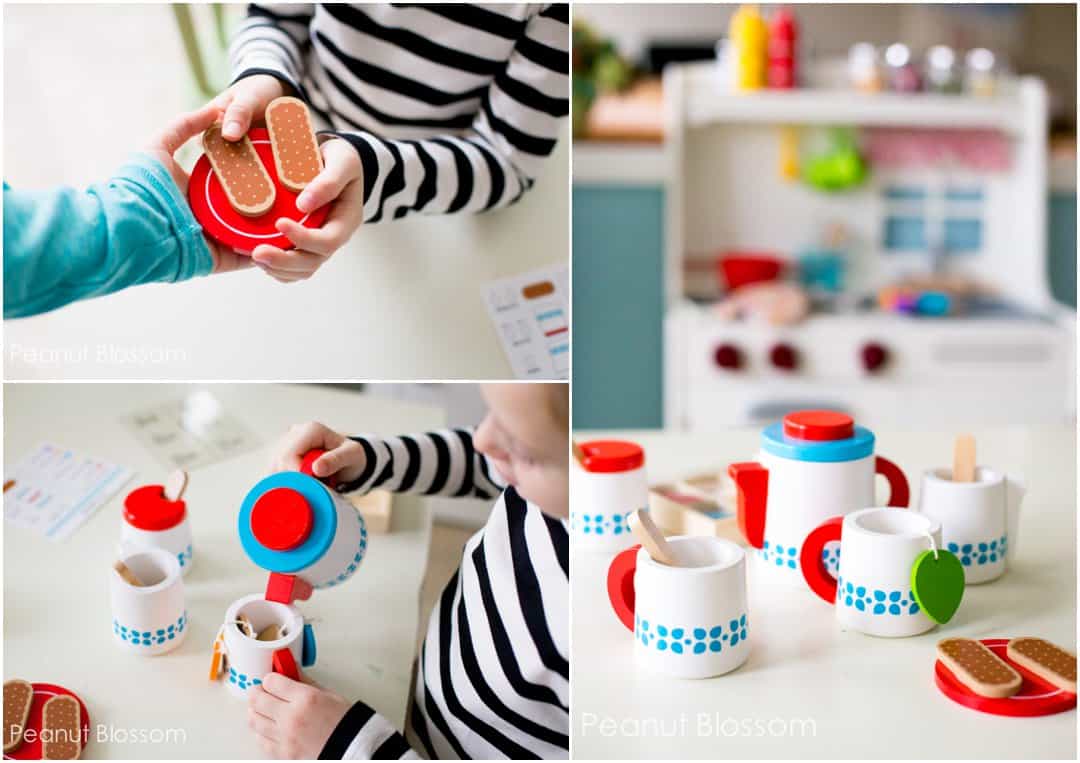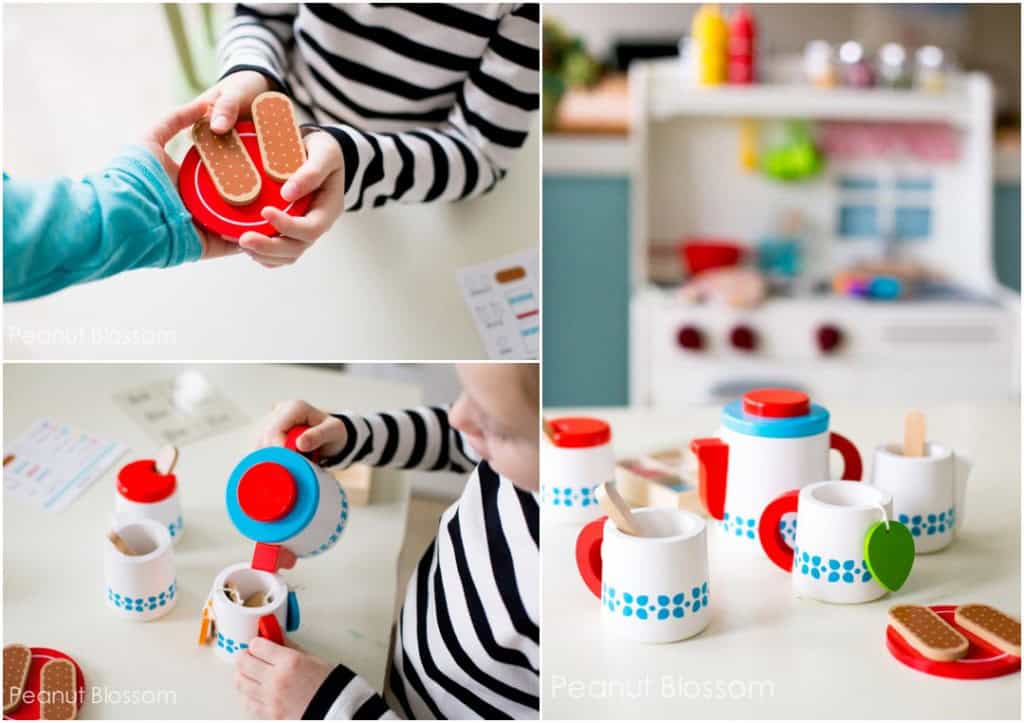 After all this time, I thought we had seen it all. I thought we had collected all the play food there was to be pretend cooked. Then, my friends over at Melissa & Doug asked me to check out their newest collections for the holiday season. Leave it to them to have come up with the greatest pieces yet!
Little Pea is obsessed with the new tea set. The sweet red and aqua tea pot and cups come with wooden tea bags and a sturdy menu for ordering your tea "just so:" milk & two sugars, please!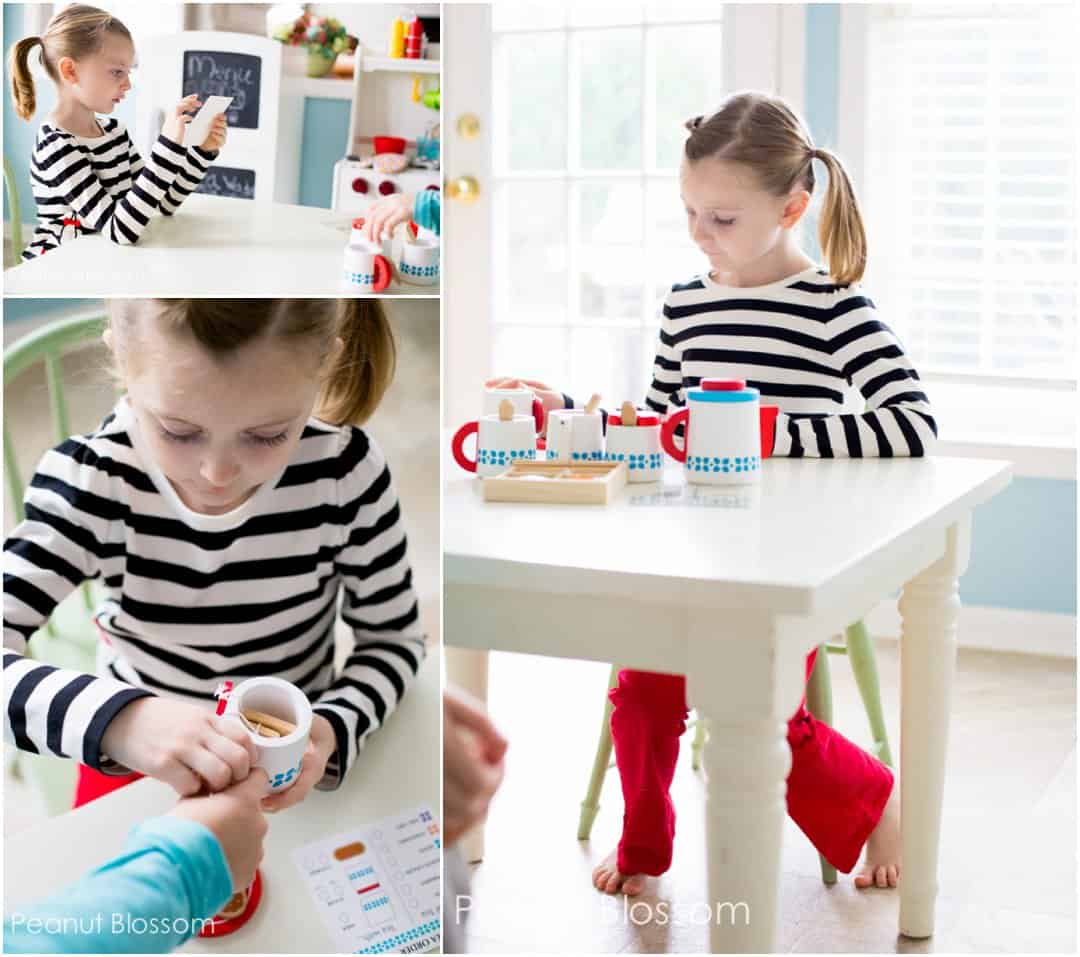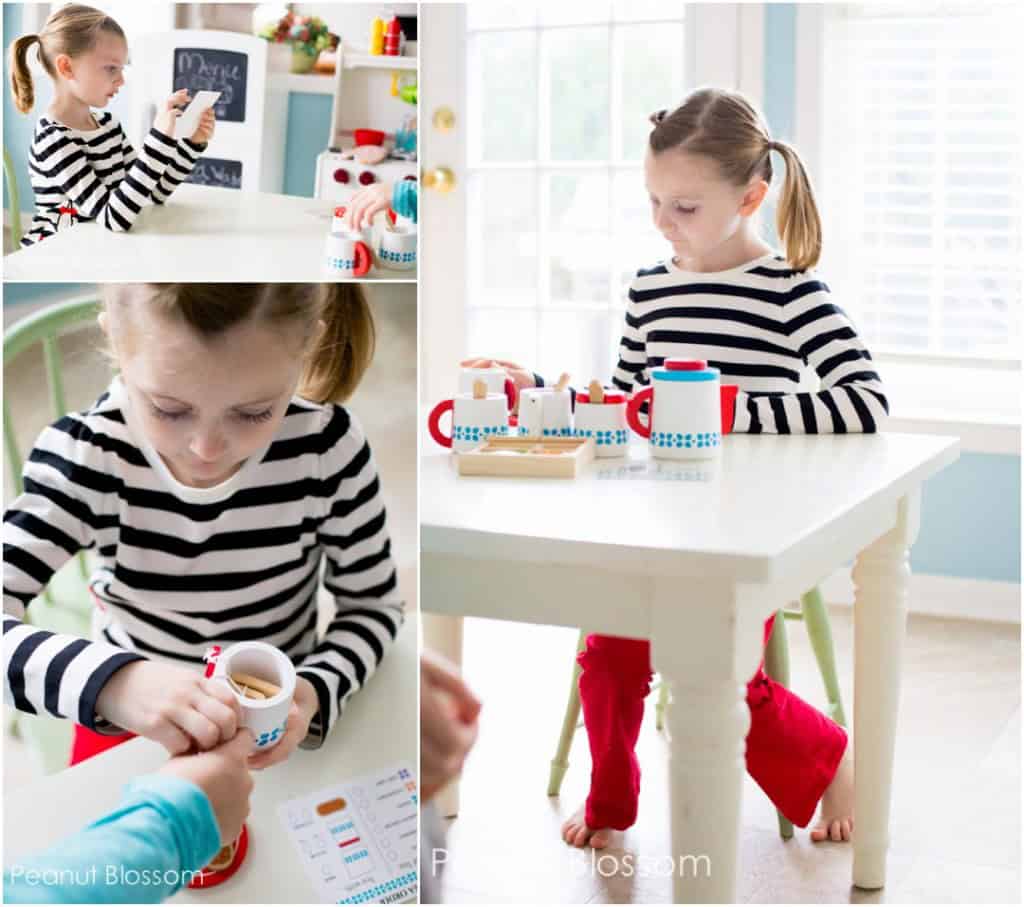 The girls took turns mixing up the orders and offering each other biscotti for dunking.
Then there's this phenomenal baking set: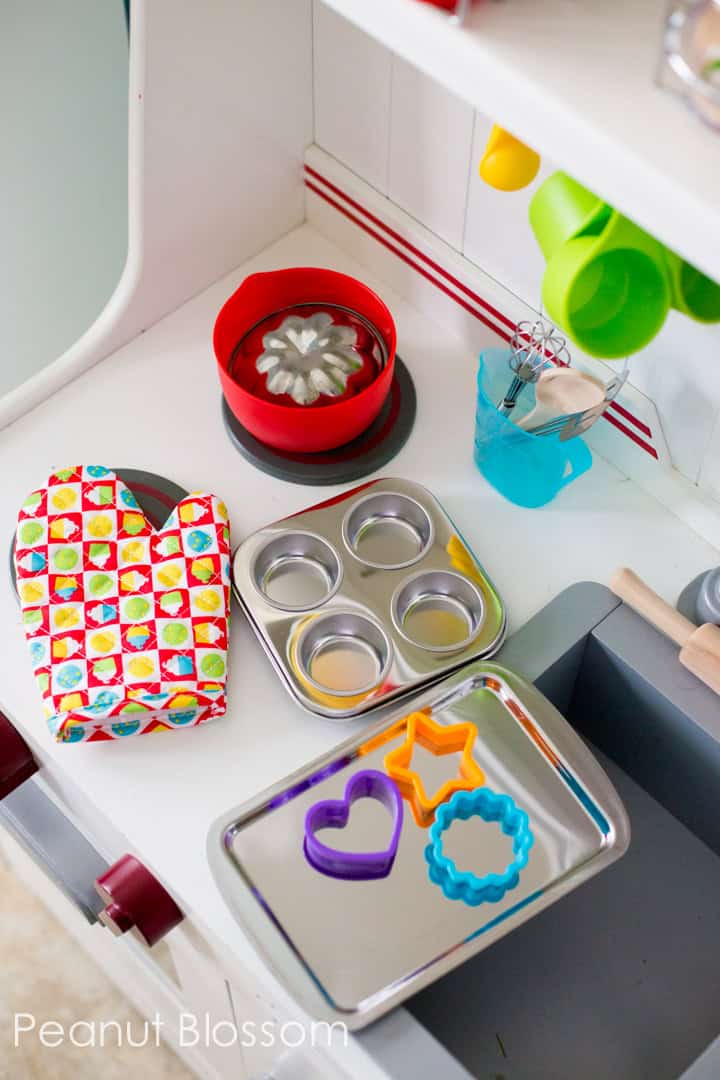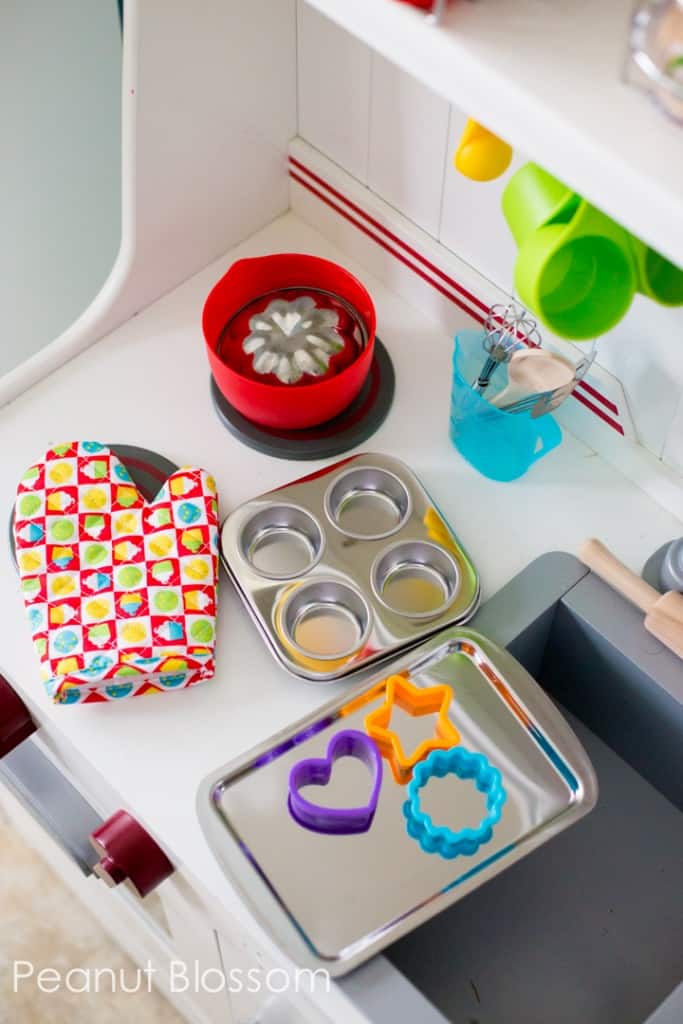 Made from food grade metals and and plastics, this set will be able to take a true beating in the kitchen. Look at that teeny bundt pan?! I just died when I opened it. Little Pea loved having her own tiny muffin tin, a real metal whisk, and measuring cups that look just like mine.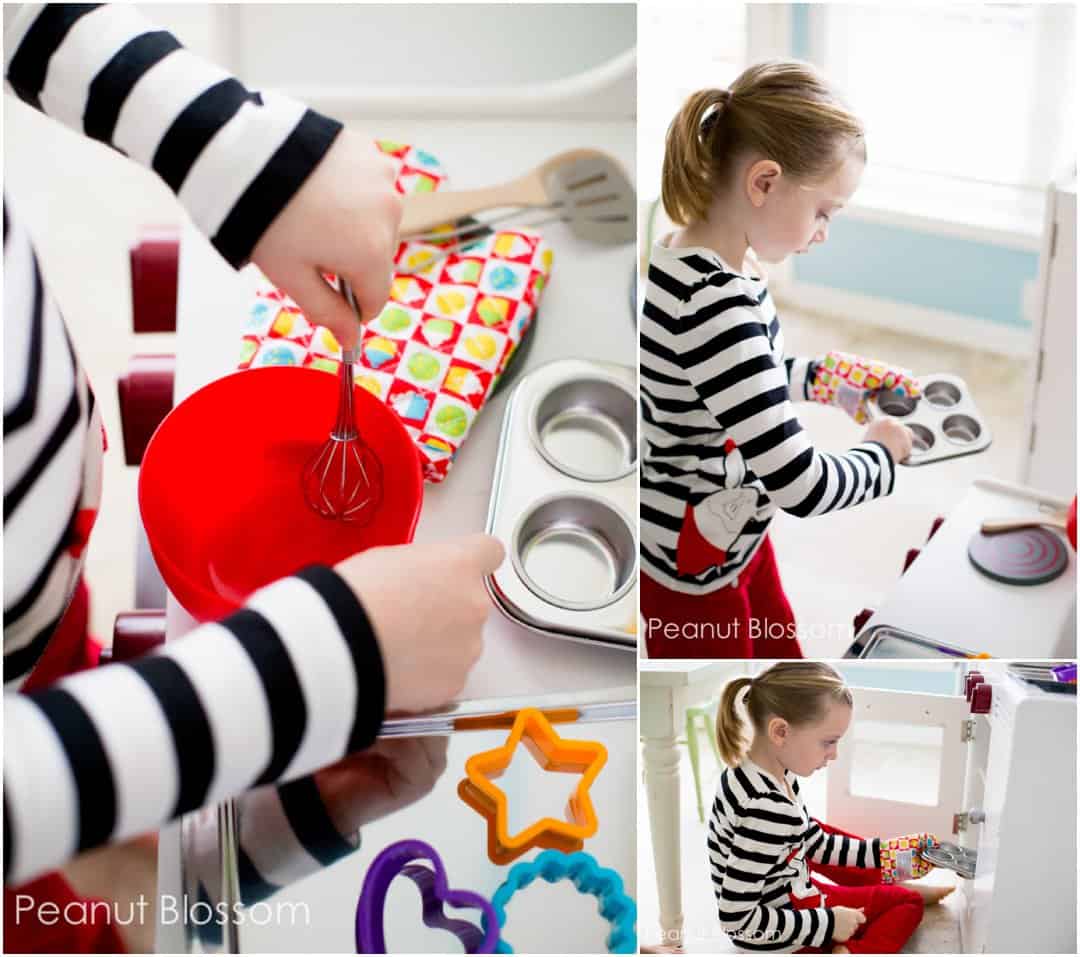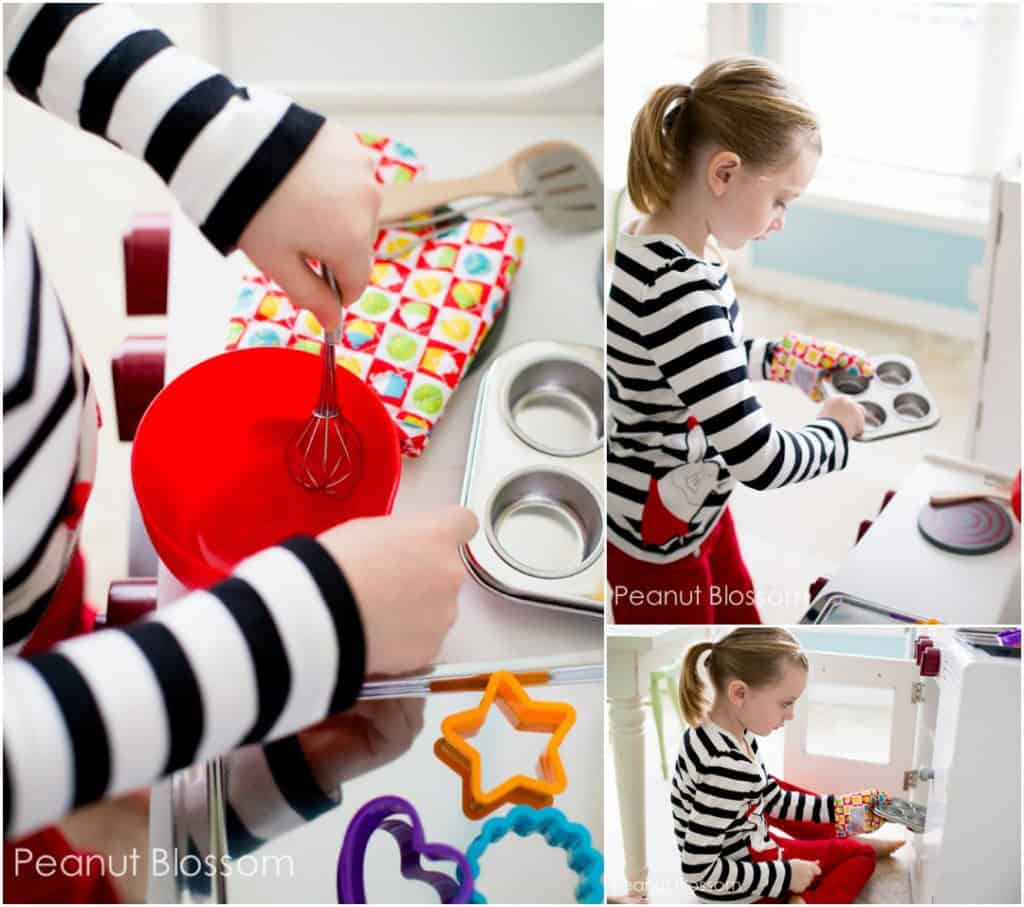 We also outfitted our oven with the most realistic looking ketchup & mustard (which actually pretends to squirt out lines of condiments!) and pizza spices sets. Pizza is it's own food group in this family so the girls were super familiar with the dried peppers, garlic, and parmesan cheese canisters.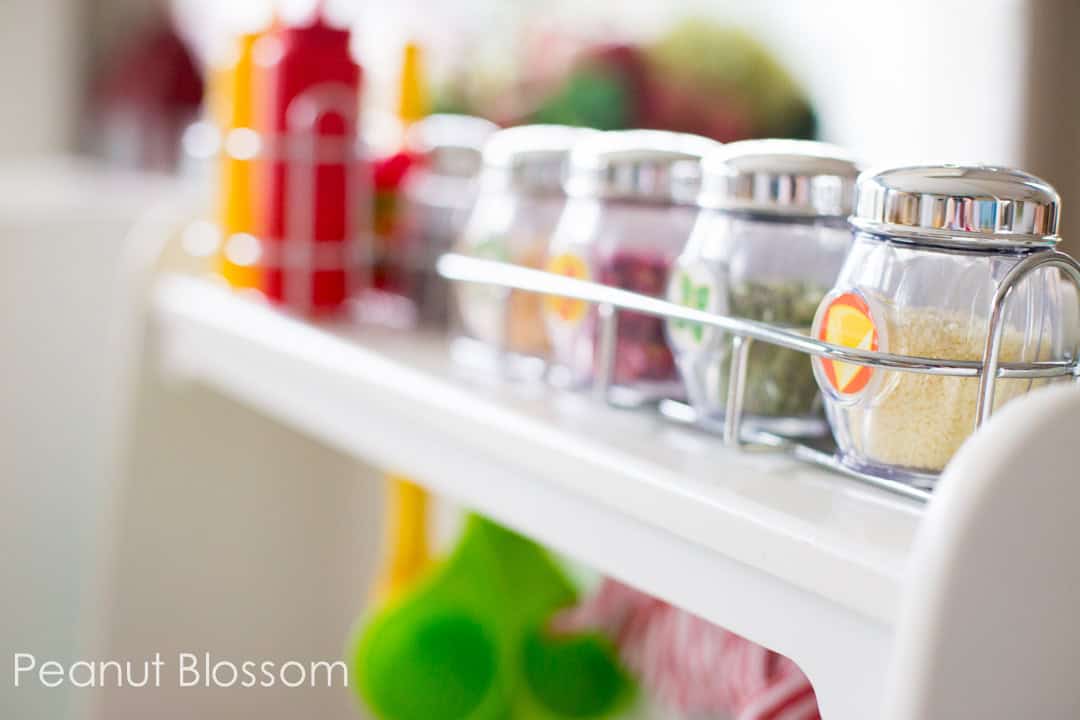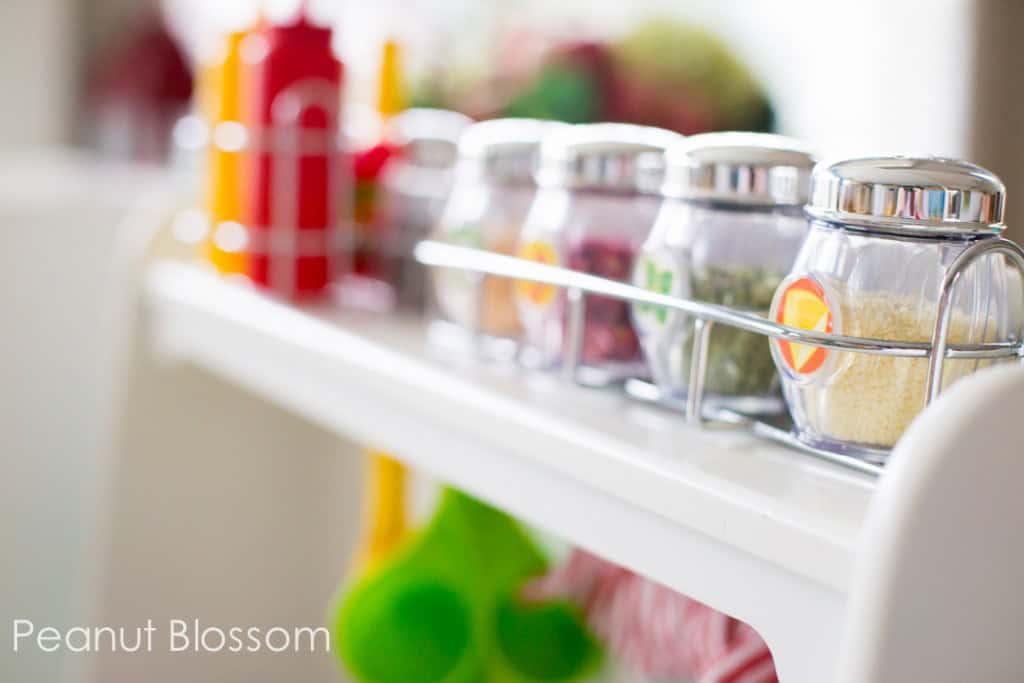 Hours and hours have been spent in this kitchen and only the tastiest treats seem to come out of it.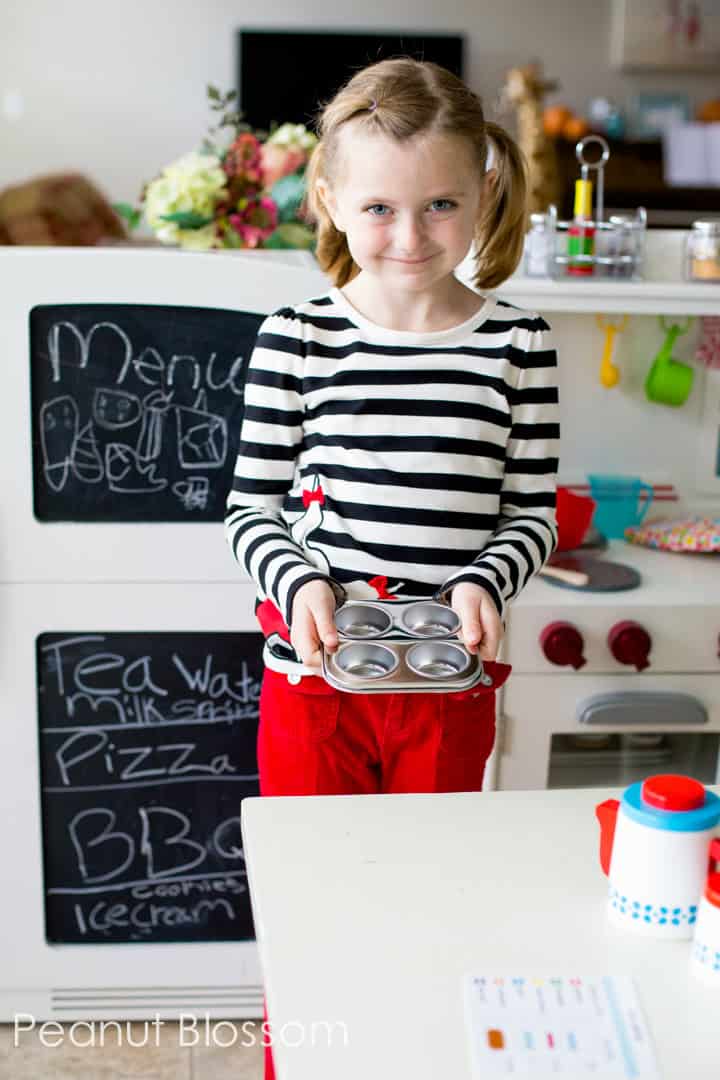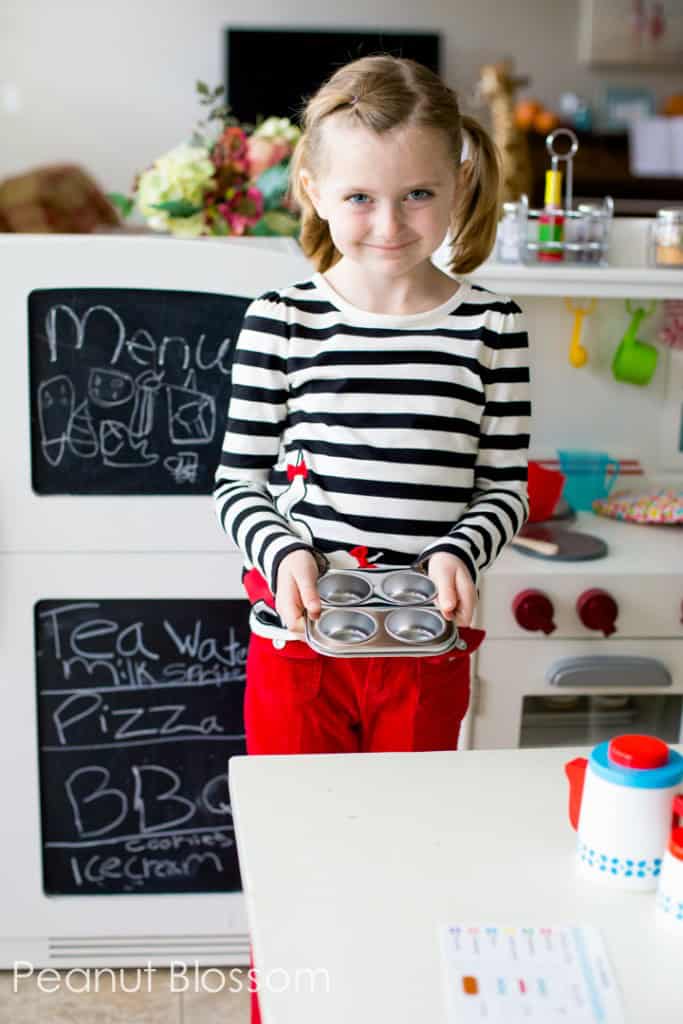 If you'd like to gather some great kitchen presents for your future foodie, here are some of our kid tested and approved play food gifts: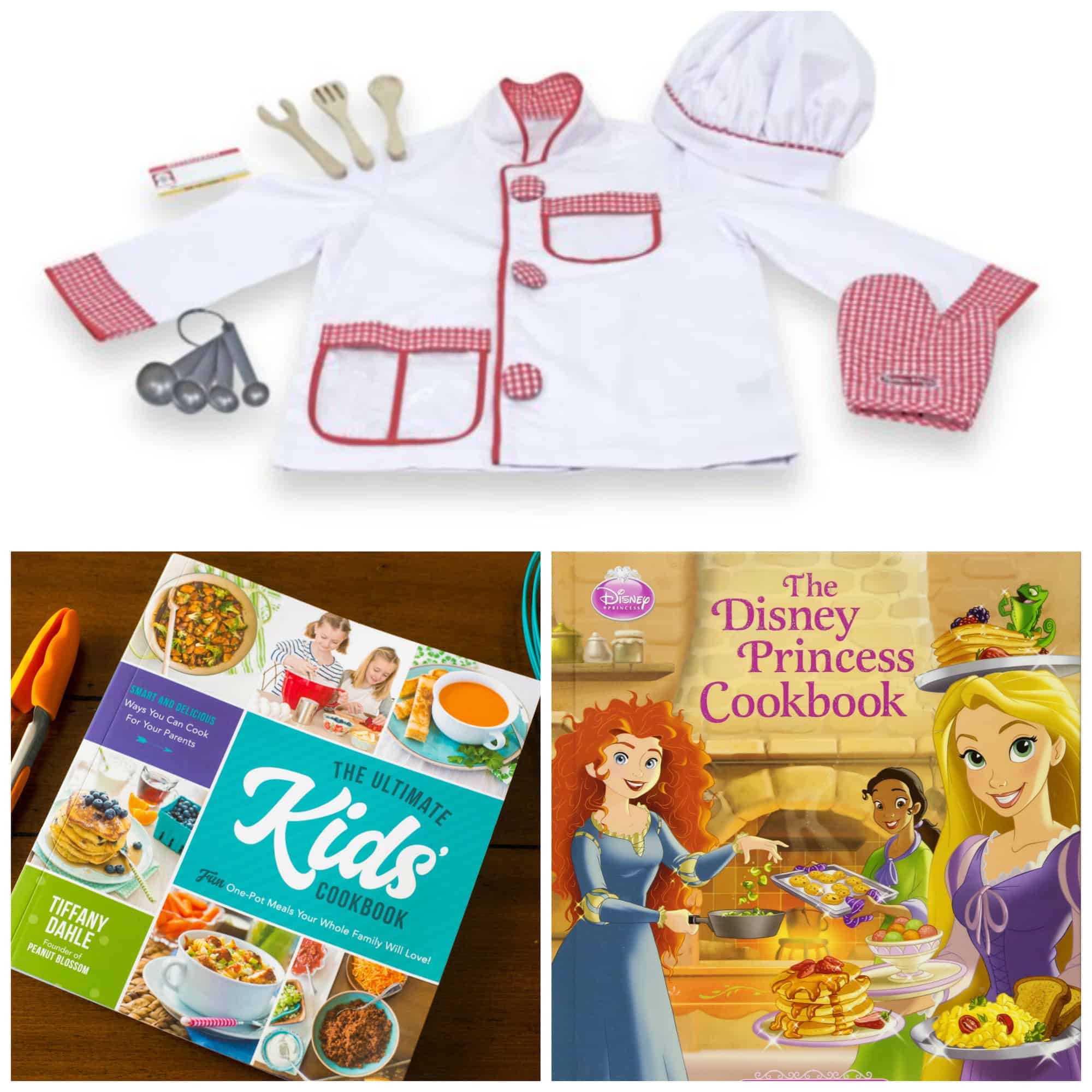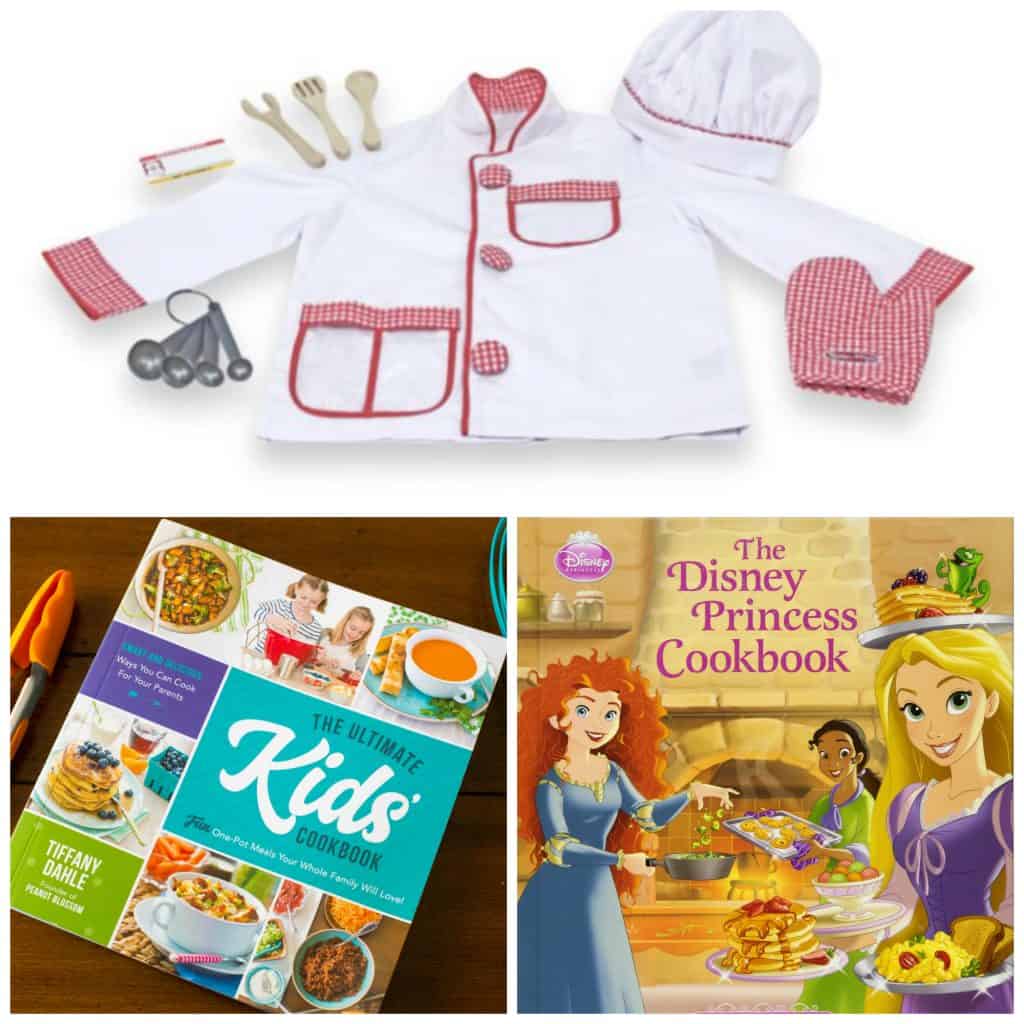 Adorable play food sets for kids:
Great cookbooks for kids: