Asian-style pickled jalapeños and radish relish bring the flavors of sushi to the home kitchen.
Chef Kato from Upstream in Charlotte featured locally farmed jalapeños in his upscale sushi menu this summer. Here we recreate his phenomenal dish for home cooks.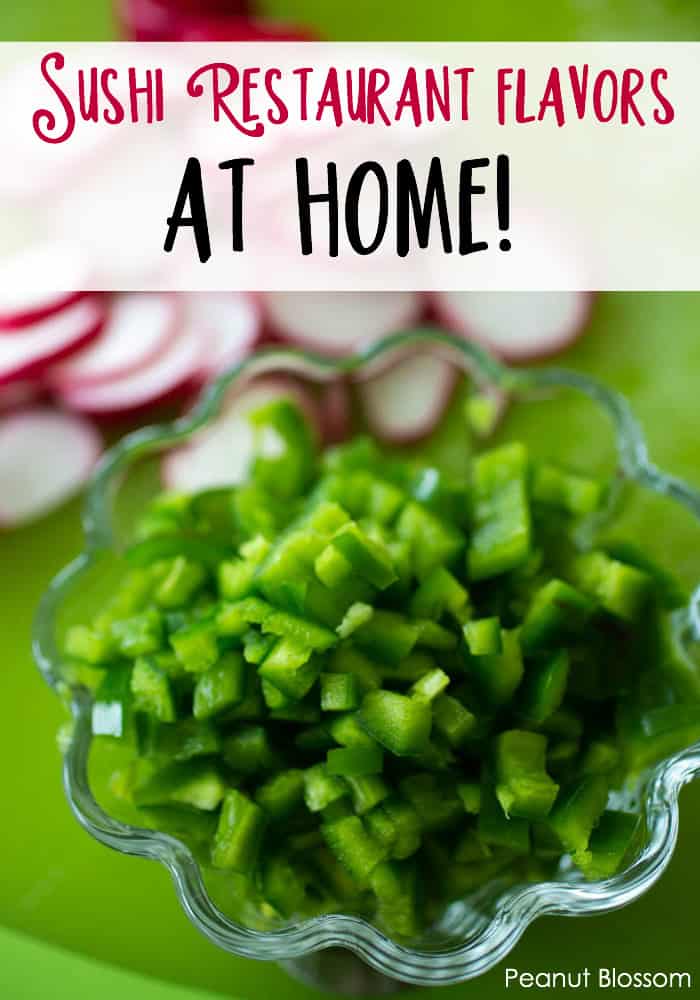 I am a huge fan of using local produce whenever possible in my recipes at home. We shop the farmer's market and scope out the source on the produce at our grocery store. I buy local first as much as I can.
I was intrigued when I found out that this summer Walmart teamed up with five chefs across America to feature fresh, affordable, locally grown produce on their award winning menus to support the local business in a more meaningful way.
Five chefs recognized by the James Beard Foundation as Best Chef Semifinalists, along with five farms in five cities across the U.S., are participating in an innovative culinary program called "Rediscovering America." The program aims to showcase Walmart's commitment to supporting local farmers, as well as chefs both in our restaurants and our homes.
The chefs have been featuring fresh, affordable and locally grown produce from Walmart in their restaurants over the summer. The chefs are also being filmed for a documentary series developed and produced by FactoryMade, the co-creator and executive producers of television network El Rey Network and groundbreaking Mexican wrestling league Lucha Underground.
Here in Charlotte, Walmart is supplying jalapeño peppers from Bailey Farms of Oxford, NC to Chef Kato to be used across his menu of high quality sushi fare, including his Hamachi with pickled jalapeño and yuzu vinaigrette at his restaurant, Upstream.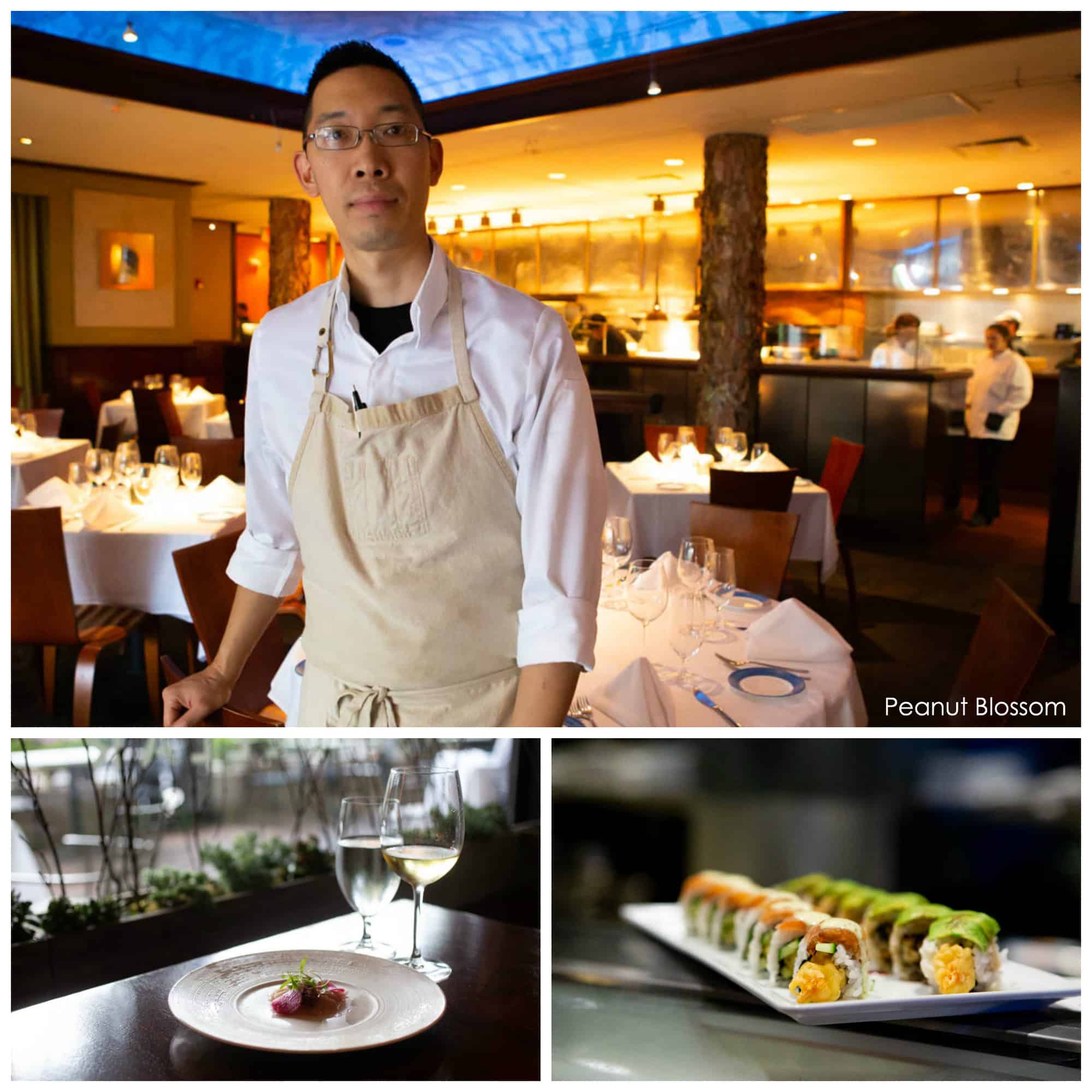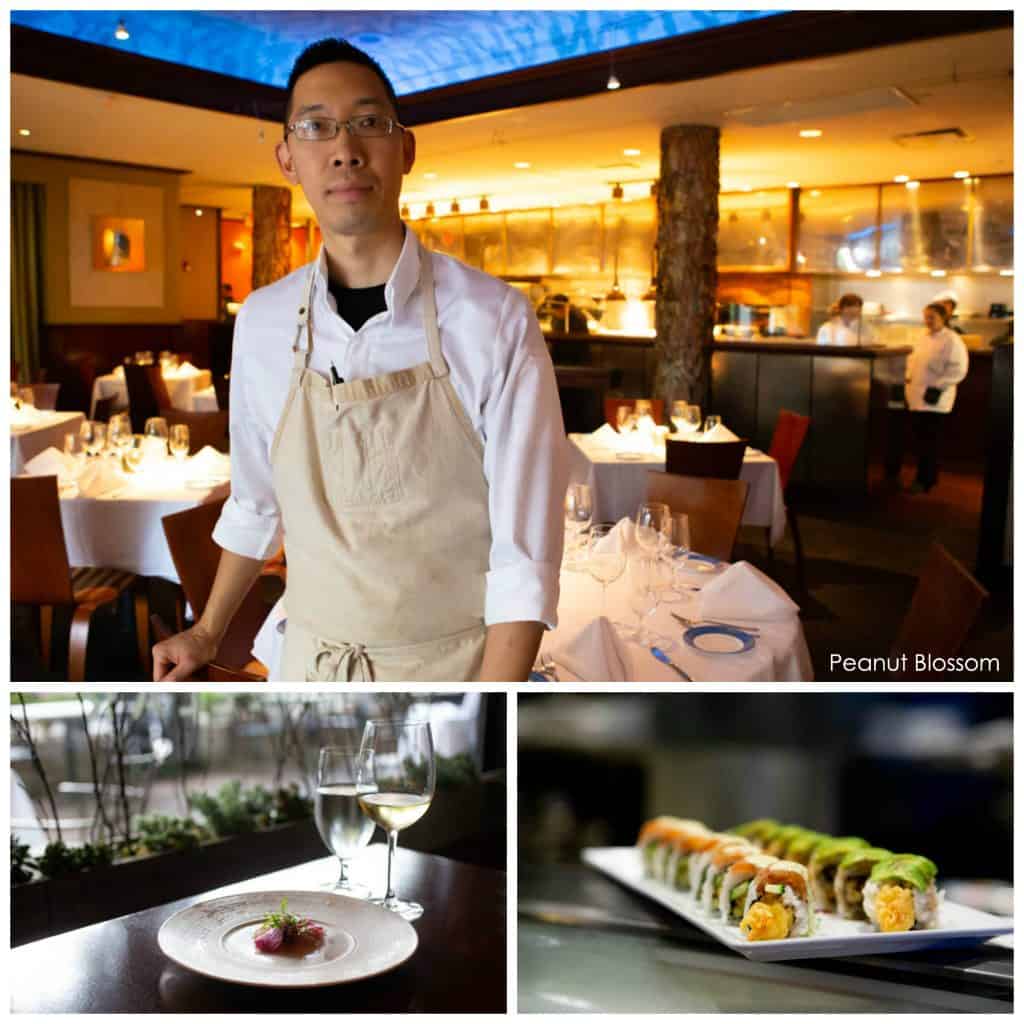 I was invited to visit Upstream and sample Chef Kato's spin on the local jalapeño peppers from Walmart last week. Since I am a newbie when it comes to sushi, I decided to bring along my friend Michelle, a sushi expert, for a girls' night out. (You can see more from our visit in my Instagram Story highlights here--just click on the Charlotte bubble.)
Summary: we had an amazing time! I had the pleasure of meeting Chef Kato for just a few minutes before his evening picked up. He described his hamachi dishes with such flavorful detail I couldn't wait to test them out.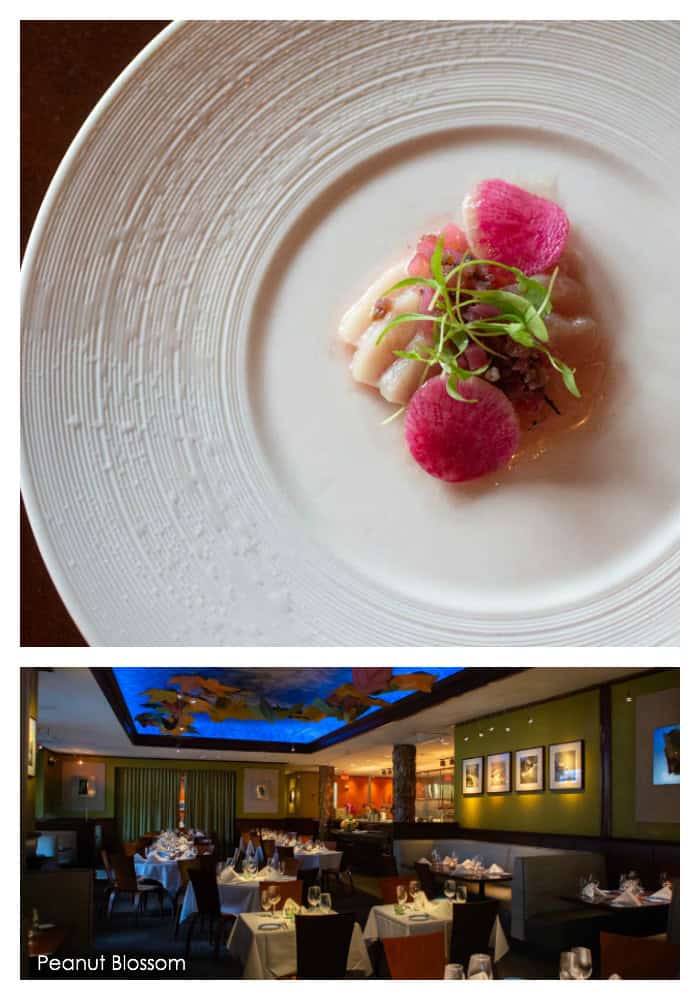 The Hamachi with pickled jalapeños features a fine jalapeño relish with watermelon radishes over the delicate raw fish. The vinaigrette was bright and light and did not overpower the dish. It was incredible--even for a first time sushi-taster like me.
I wanted to try to recreate the same flavors from the hamachi dish at home but I know that sushi is beyond most family cooking capabilities. Leave the hamachi to the experts like Chef Kato but when you're wanting something a little more upscale for your home dinner table, I recommend this Asian-style pickled jalapeños and radish relish over seasoned grilled fish.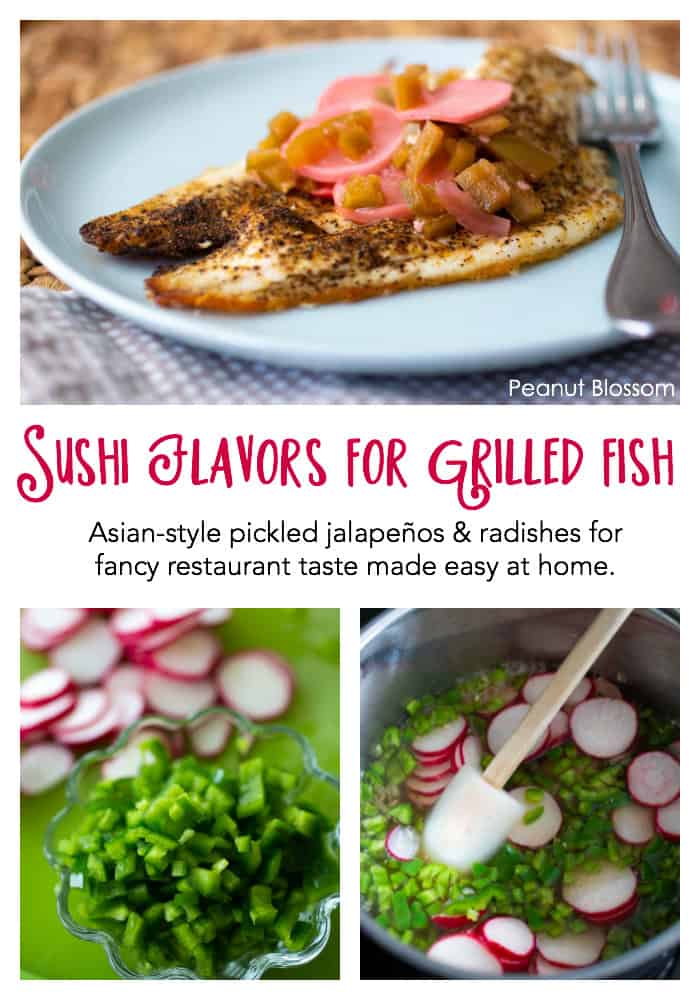 I started with six jalapeños from Bailey Farms that I picked up at Walmart. If you want to see if they have the local jalapeños at the store near you, check out the Walmart grocery web site here.
I minced them small and evenly and combined them with thinly sliced radishes, rice wine vinegar, ginger, garlic, diced shallot and a few other simple ingredients. The relish cooks for just one minute on the stove and then hangs out in your fridge until you're ready for dinner.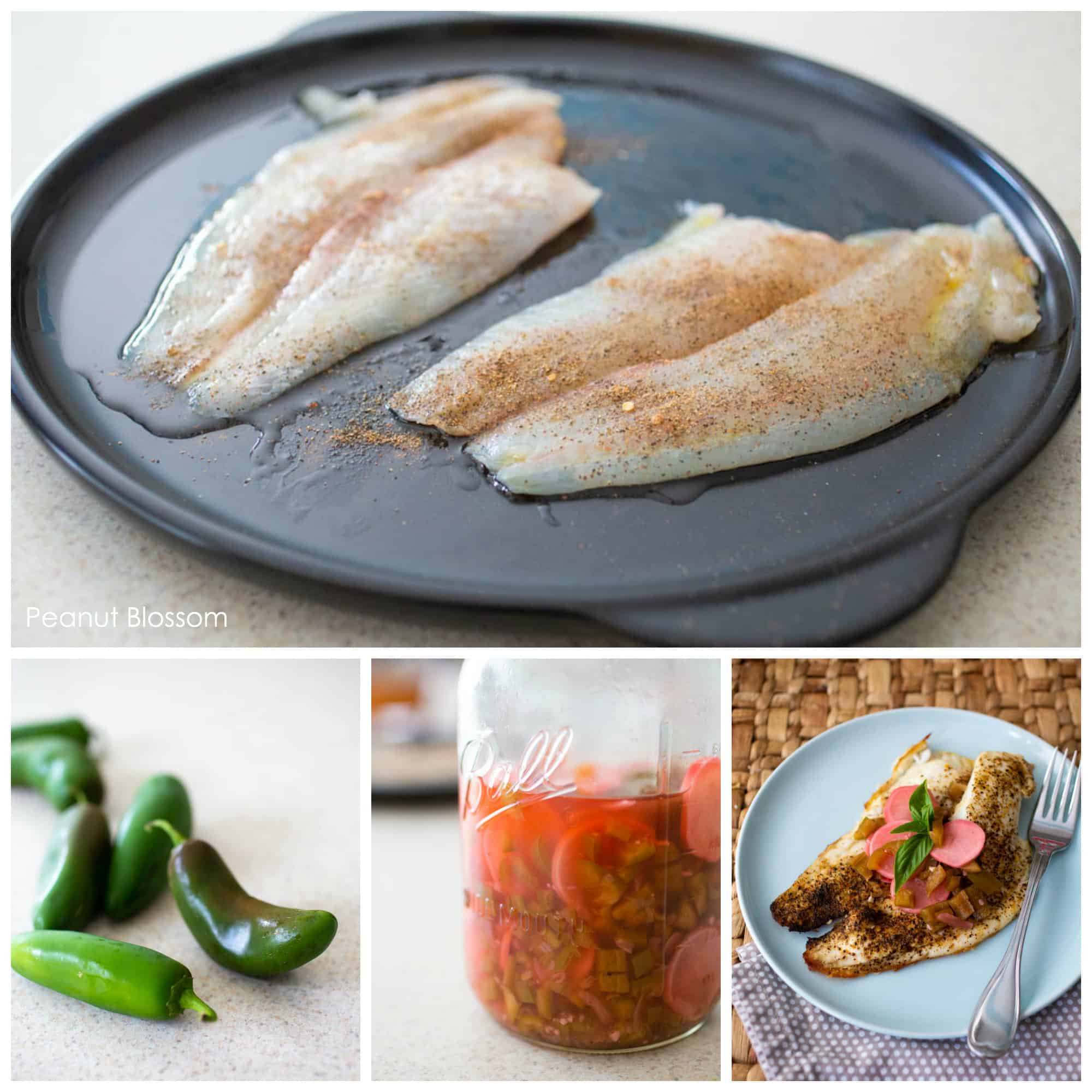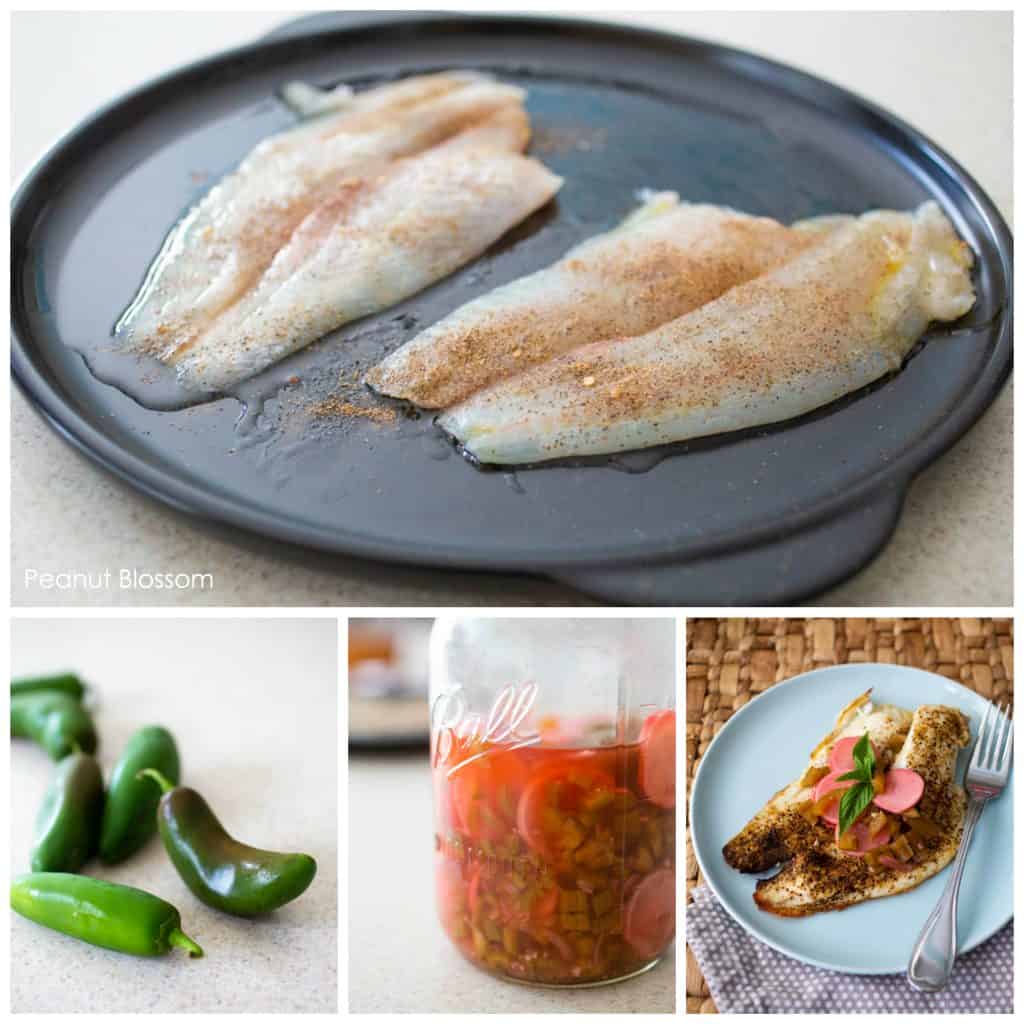 I brushed a pair of fresh flounder filets with olive oil and then lightly seasoned them with an Asian spice blend from my pantry. It has a bit of sweet peppers, ginger, garlic, lemongrass, basil, and cilantro mixed in.
Tim helped me grill them for about 8 minutes until just cooked through. We topped the fish with the pickled jalapeños and radishes and a sprig of fresh basil from my patio.
It was such a fun spin on dinner at home. The relish reminded me very much of Chef Kato's hamachi dish but I was able to get my picky eating family to actually give it a try since the fish was more traditionally cooked.
Want to try making your own pickled jalapeños? The recipe couldn't be easier:
And if you'd like to sample the
local jalapeños from Walmart
while they are still at Upstream, you can find Chef Kato's awesome restaurant at 6902 Phillips Place. in Charlotte. You can also find their
full menu here
.