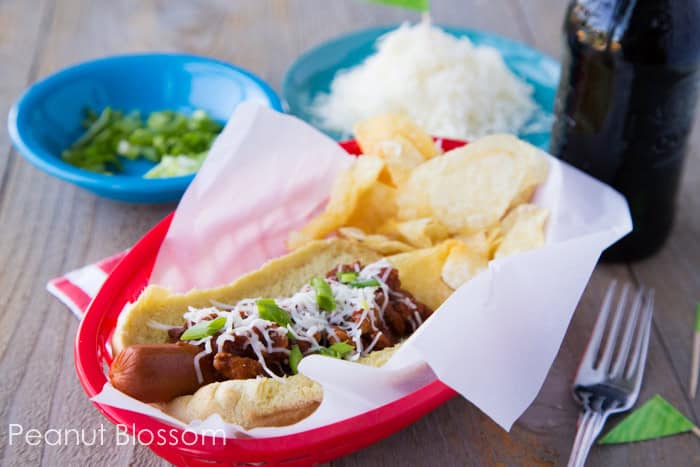 Football season is upon us and shock of all shockers, my Peanut is on her way to being a sport nut! She loves to watch the Panthers play on Sundays with Handyman Tim and was beyond giddy to get her very own jersey before the first game.
We've started a new family tradition of football snacks on Sunday afternoons. I know this is nothing earth-shattering to most of you, but it is one more sign we've moved past the baby stage and are starting to enjoy our kids as full, real people. We love hanging out together on a lazy weekend afternoon.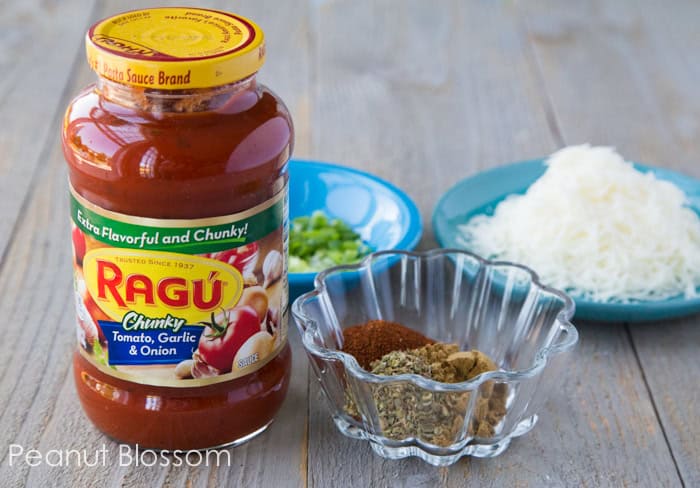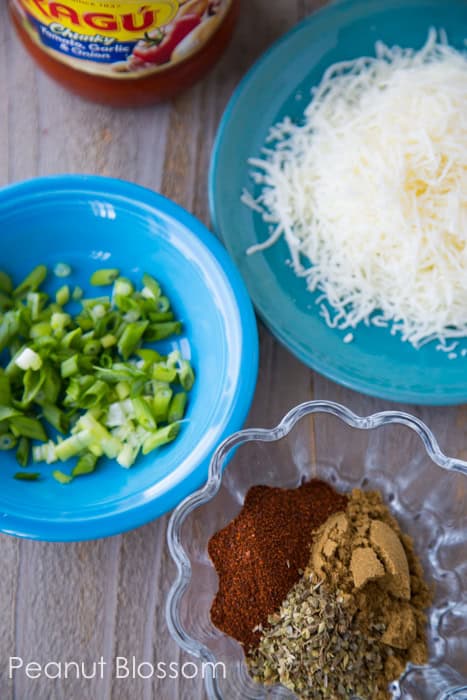 I was worried that an Italian sauce would taste funky with chili seasonings in it so I checked the ingredients label. I was totally surprised to discover that the Ragú® Chunky Tomato, Garlic & Onion flavor doesn't have any herb seasonings listed at all. That makes it the perfect base for spinning it any direction you want to go!
Even better, since it was already flavored with the garlic and onion, it saved me the step of having to chop and sauté them myself. I was able to just brown up some meat, add my seasonings, and dump the jar in. Simmer and serve! Perfect for a lazy afternoon.
My chili recipe has chili powder, cumin, and oregano. I prepped some chopped green onions and had some shredded mozzarella ready to go for serving.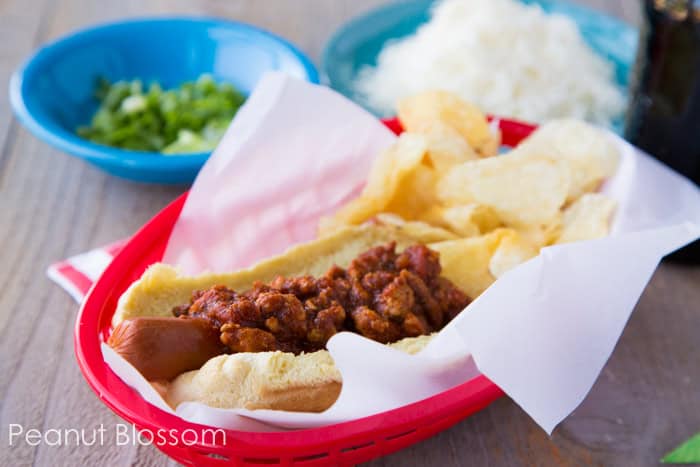 Be sure to toast your hot dog buns so they stand up to the steamy chili!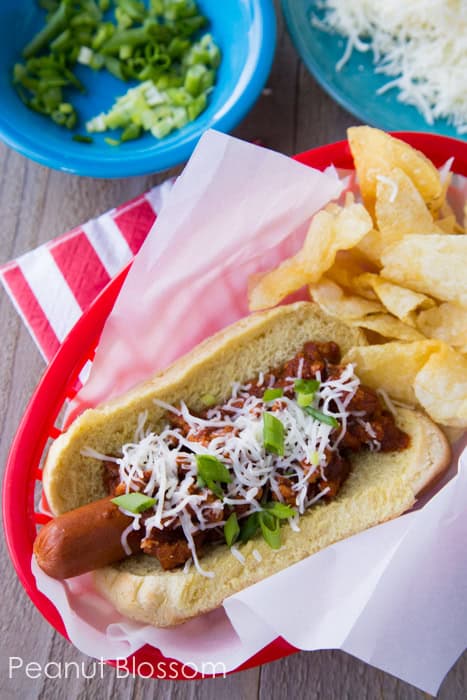 I left the onions off my kids' versions and kept it simple with a side of potato chips for scooping up the chili that drops off the bun as you eat. This was a huge hit and ridiculously easy! Be sure to check out the recipe below.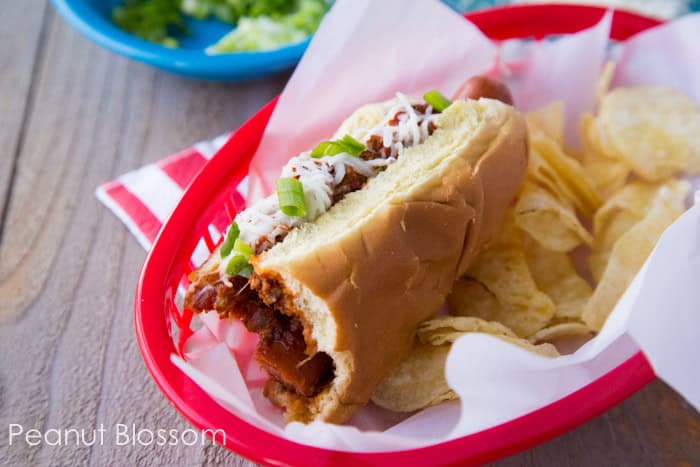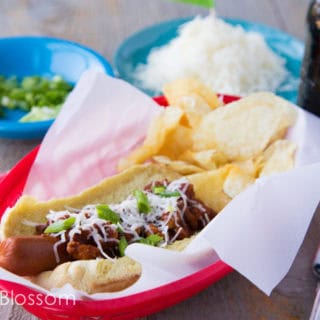 perfect chili dogs
This is the perfect chili for topping a chili dog for the big game.
Ingredients
1 pound ground pork
1 jar Ragú® Chunky Tomato, Garlic & Onion sauce
1 tsp oregano
1 tbsp cumin
2 tbsp chili powder
¼ tsp cayenne pepper (optional)
Instructions
In a large skillet, brown the pork and crumble up with a spoon. Drain the fat as needed.
When the pork is cooked through, add the dry seasonings and stir to coat. Cook until fragrant, 1 min.
Add the jar of Ragú, stir to combine. Bring to a simmer and serve!