I remember the magical excitement my sister and I would feel when mom unloaded the Christmas tree decorations from their storage boxes. Most appealing were the long strands of sparkly garland. Goofy kids that we were, my sister and I had more fun playing with the garland than any other Christmas item I can think of. Somewhere in our files there is a photo of my sister and I (approximately ages 2 and 8) with garland wrapped around our heads like giant golden turbans.
A long-standing family joke, we took an updated photo of ourselves similarly decked out a few years ago. I have it framed and that photo has a place of honor amongst my holiday decorations. So when the peanut started squealing as I pulled out the garland this weekend, I couldn't resist passing this ridiculous little tradition on down to her.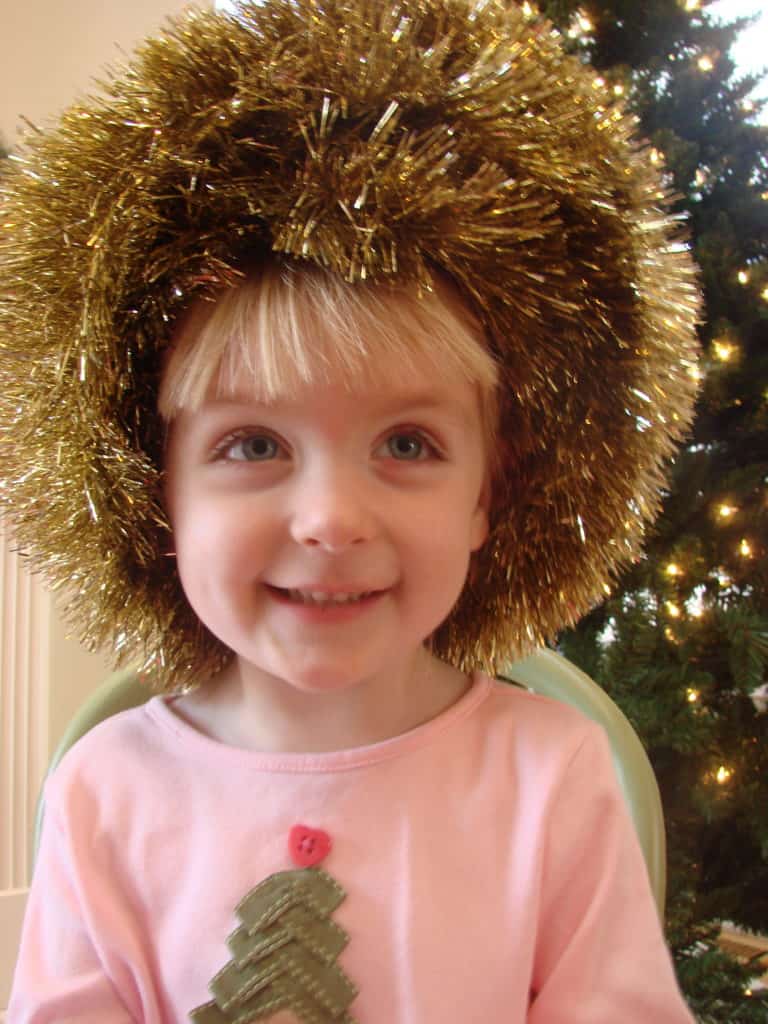 Just gorgeous, isn't she?!