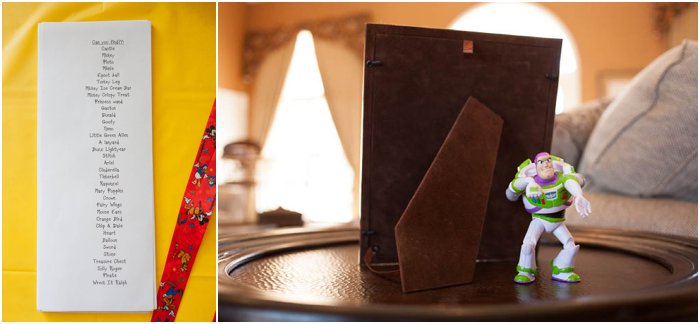 My biggest worry about our Disney Side party was how to entertain a wide range of ages at the same event. We had friends joining us from ages 2 - 11. What on earth kind of games please that wide variety of a crowd??
Thankfully my friend Kimberly came up with the greatest suggestion. Her son was going to be one of the oldest guests so she was able to give this mom of two little girls perspective on the foreign interests of older boys. Her idea became one of my favorite things about the party:
A Disney scavenger hunt!
This was the easiest  activity to pull together and I was amazed at just how popular it was with ALL of the kids!
To play, I gathered as many Disney toys as I could find around our house--both big and small--and we hid them around the party room.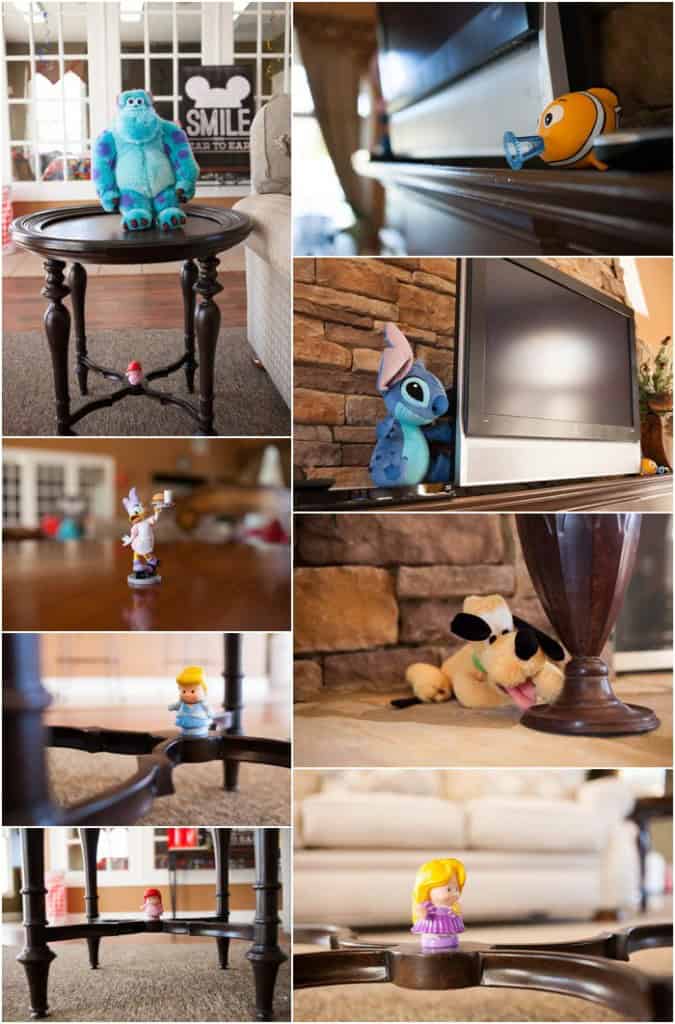 I typed up a very simple list of all the character names along with some very simple objects I knew would be in the room. I included objects featured in our family photos and characters hiding on the lanyards and pins.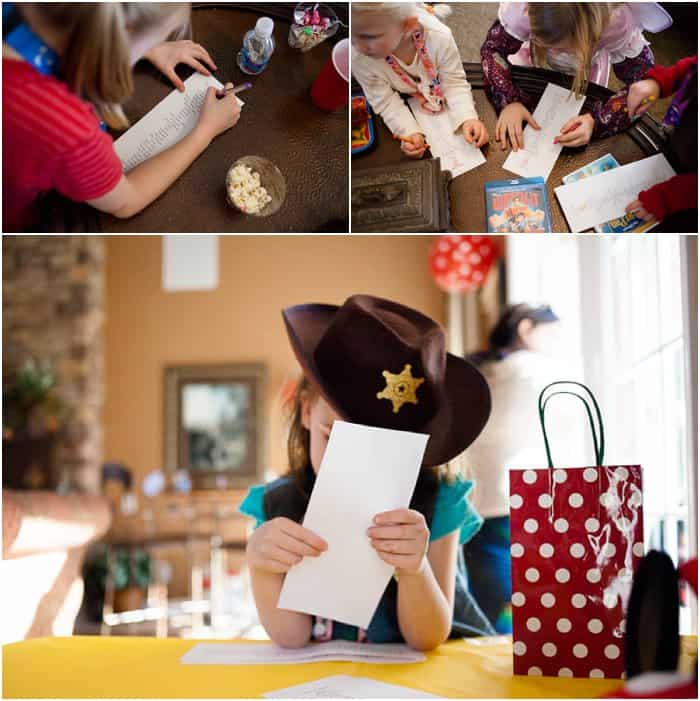 The kids were told to find as many as they could. I awarded prizes to the first 5 to come with finished lists (or mostly finished, I cut some slack for the littlest ones).
The concentration and dedication they showed was truly adorable!
Bonus points for added decor to the party room! It made me smile to see our favorite characters peeking out from their hiding places.

Party Supply Sources:
Event photography by Valerie Rice Photography
Disney toys and objects: Look around your own home and just use what you've got!
Scavenger list: You can type your own, or use mine! Here's a printable PDF for you.
________________________________
I was supplied a Disney Side Celebration hostess kit to help with this event. Are you interested in hosting your own Disney party? Check out their details here.