This post is sponsored by Huggies Clutch and Clean Wipes.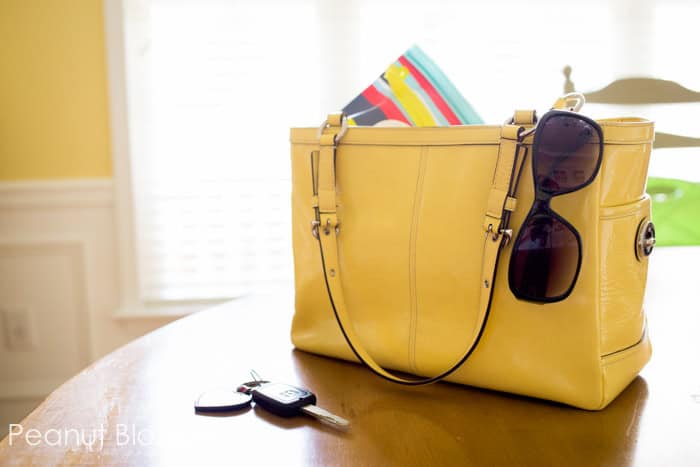 Shh! Don't make me say this too loud. Lean in close, I need to whisper. . .
I think we've finally outgrown the diaper bag.
Am I the only one who worries that if I brag about that too loudly it will mean a reversal in the potty training progress?? I will be the last one shouting from the roof tops about my child's success because this last round of potty training darn near killed me.
After a long and powerful struggle, I think Little Pea has finally made the choice for herself to fully embrace the big girl pants. As I knew it would be, it was on her own time table and she was 100% in control of the choice.
Heading out the door with the kids has suddenly become such an easier thing! No more grabbing diapers before we leave or needing to leave stacks of them all over my car "just in case." But, potty training requires a whole other level of preparedness. Today I'm sharing my favorite "a Girl Scout is always prepared" potty training tricks: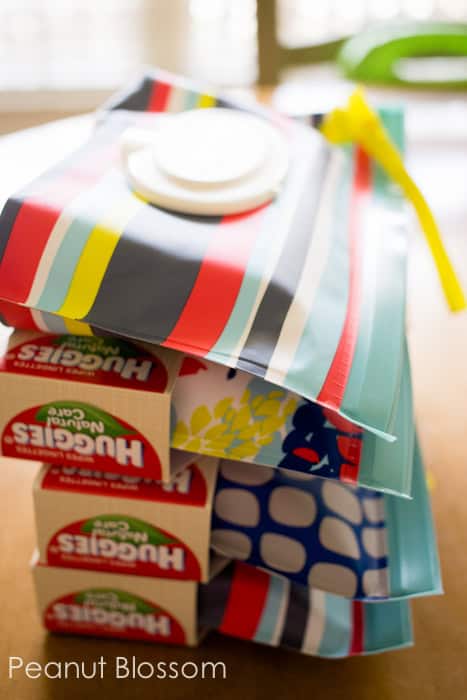 1. Change of clothes: Potty training is messy business. The last thing you want is to be caught out in public unprepared. I keep a full seasonal outfit in a zip top baggie in the trunk of my car:
a clean shirt
pants or shorts
fresh pair of big girl pants
socks
I haven't felt the need to carry the spare in my bag, but just having it along for our trips puts my mind at ease.
2. Spare hand towel: In case the mood strikes while you're in the car and you can't pull over fast enough. Even with a fresh change of clothes, it's not fun sitting in a wet car seat. This will make that trip home a little better until that cover can be washed.
3. Wipes. Everywhere.: My kids are still little and even at ages 7 and 4 they make a lot of messes. We may have outgrown diapers, but we have not outgrown wipes. I keep them handy for everything--wiping hands, wiping noses and faces, wiping down public surfaces before we eat, getting rid of sticky anything. Wipes are essential and I don't see us outgrowing them any time soon.
For potty training, it is the one thing I keep in my purse at all times. Messy accidents are not easy to clean up with just the toilet paper in bathrooms. Especially if you have an embarrassed kid who doesn't admit the slip-up right away.
Have you seen the awesome Huggies Clutch and Clean wipes? This is the perfect solution for this phase of life! I love the slim packaging that slips into my purse, the bright colors that don't embarrass my kids with a print that screams "baby", and the handy strap for attaching to the stroller or a handle in my car: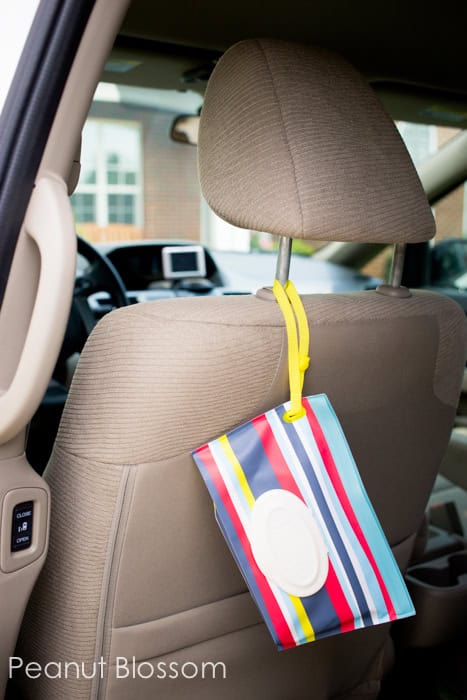 For our next road trip I plan to keep one on each side of the car for each girl to have easy access to a handy wipe. Little Pea especially tends to be fussy about having dirty or sticky hands and I know she'll love being able to remedy that situation herself.
You can buy Huggies Clutch and Clean wipes online here. They come in really cute patterns, which one is your favorite?
I love the cute floral one myself: click here to peek!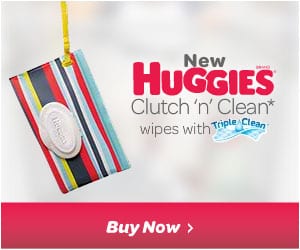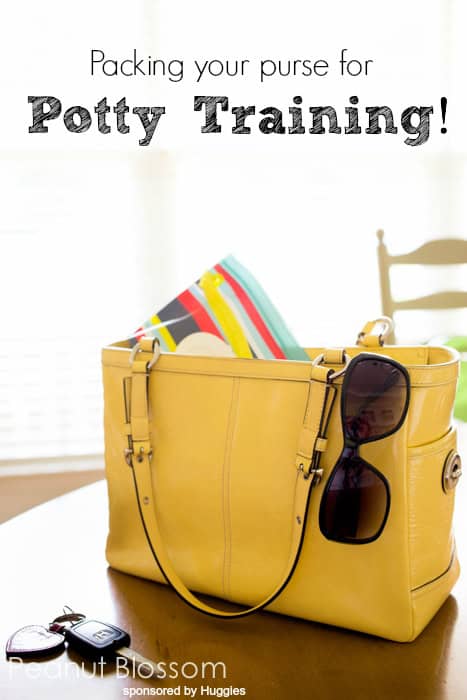 Thanks to Huggies for sponsoring this discussion. Peanut Blossom is proud to work with brands we trust. View our full disclosure here.