Instant Pot chicken and rice is a family-friendly busy weeknight dinner that cooks all at once.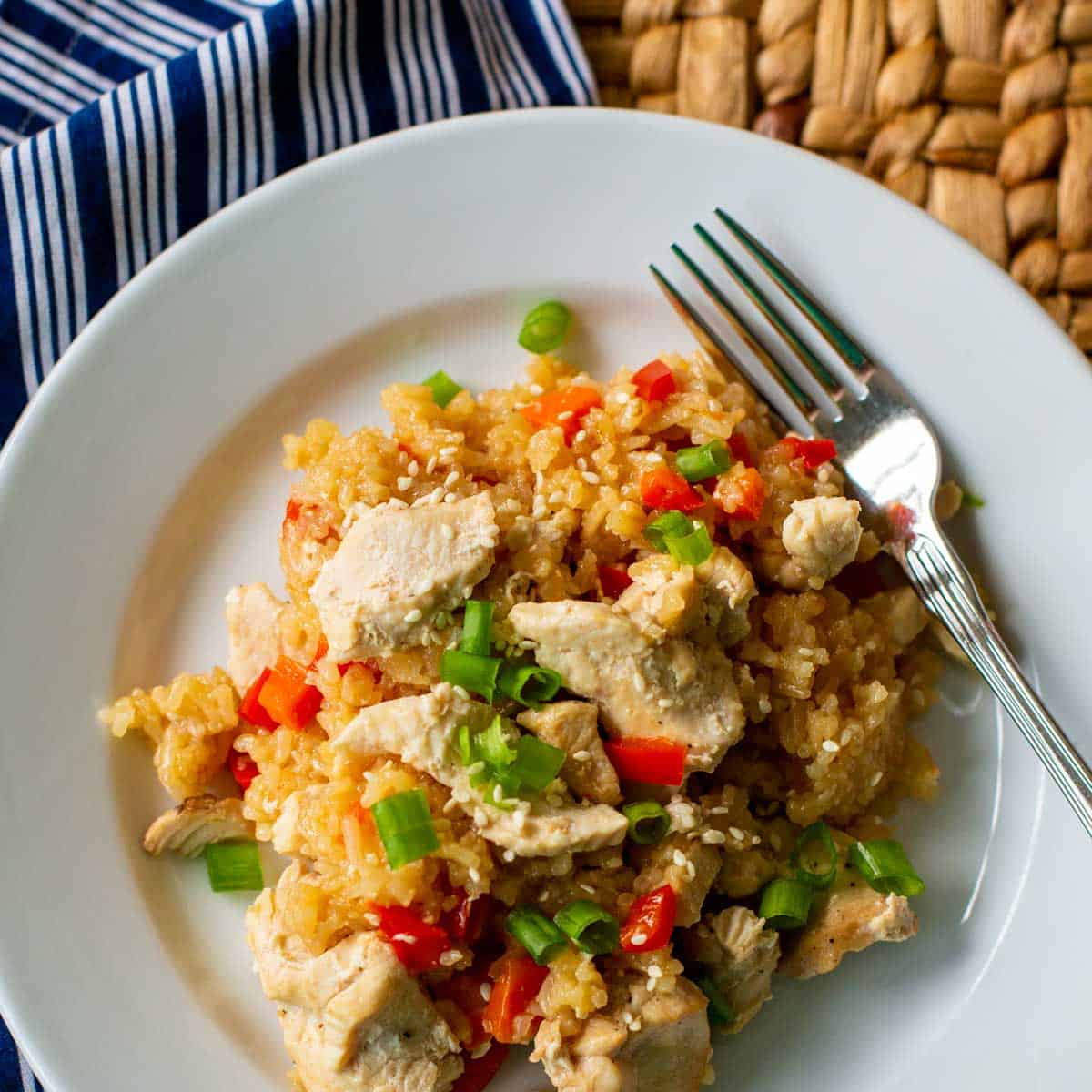 The school year and all its busy-ness is almost here! I love hands-free one-pot dinners for busy sports practice nights. Anything I can dump into my pot and then ignore for 30 - 40 minutes is heaven-sent.
This summer during an attempt to clear out my freezer, I've been experimenting with using my usual stash of chicken in new ways. I love the cold and refreshing Asian chicken pasta salad I posted a few years ago. It's perfect for hot summer days.
Since cold weather will be here before we know it, I thought it would be fun to try a new twist on that dish and serve it as a hot and cozy one-pot chicken and rice comfort dish instead. 
Jump to:
Ingredients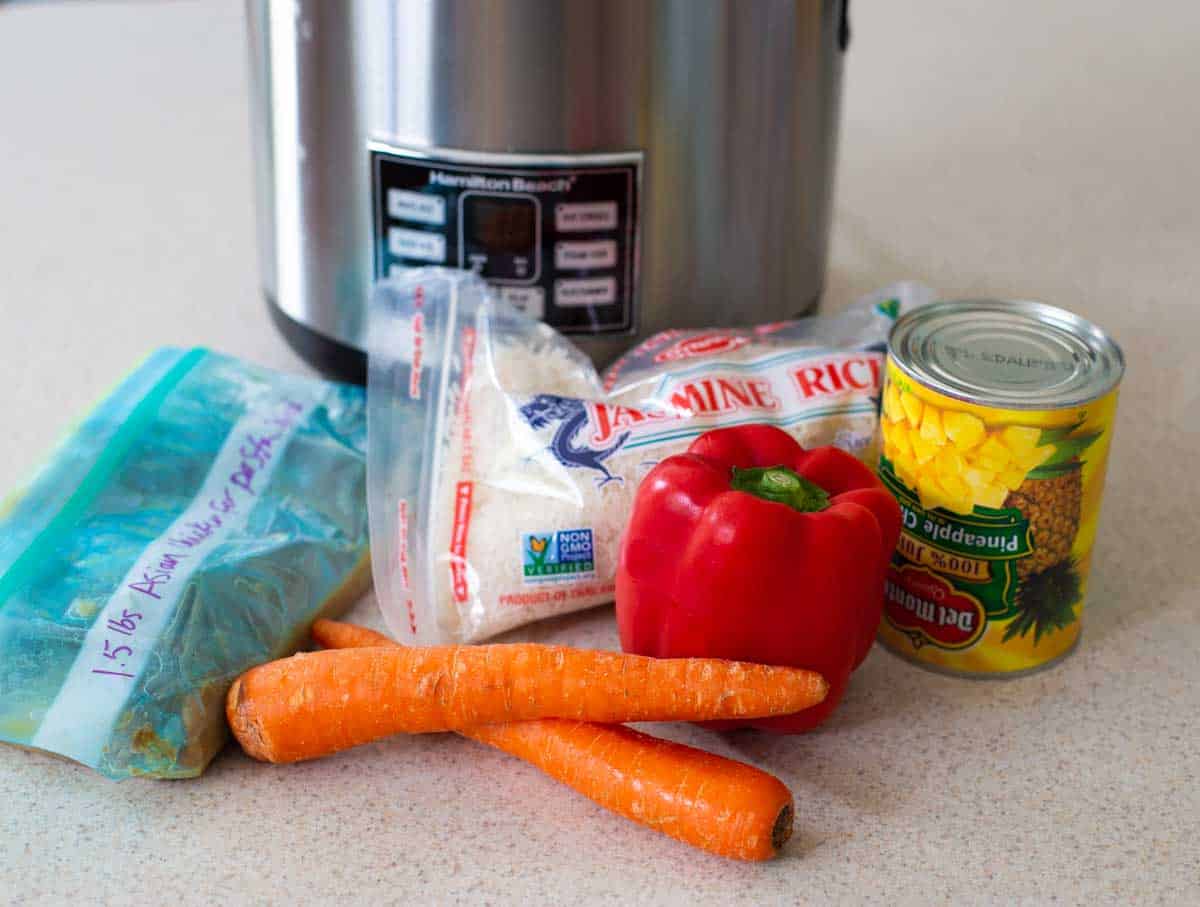 The dinner includes a very short list of ingredients:
Marinated chicken
Jasmine rice
Carrots
Red pepper
Pineapple (optional)
Instructions
I measured out the jasmine rice with the scoop that came with the machine and rinsed it in the steamer basket before adding the rice to the pot.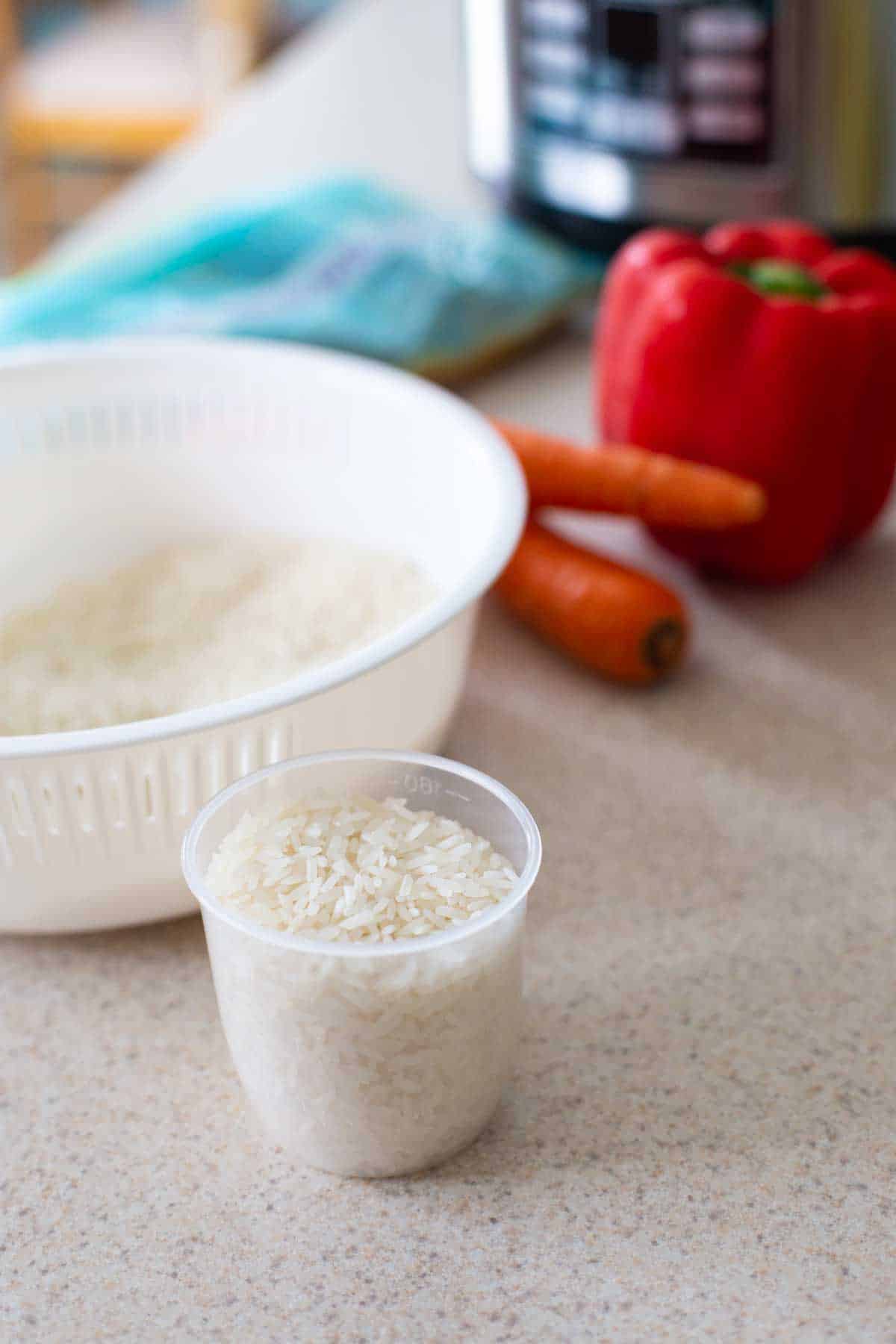 Then I added a little marinade with the chopped veggies to the rice and stirred.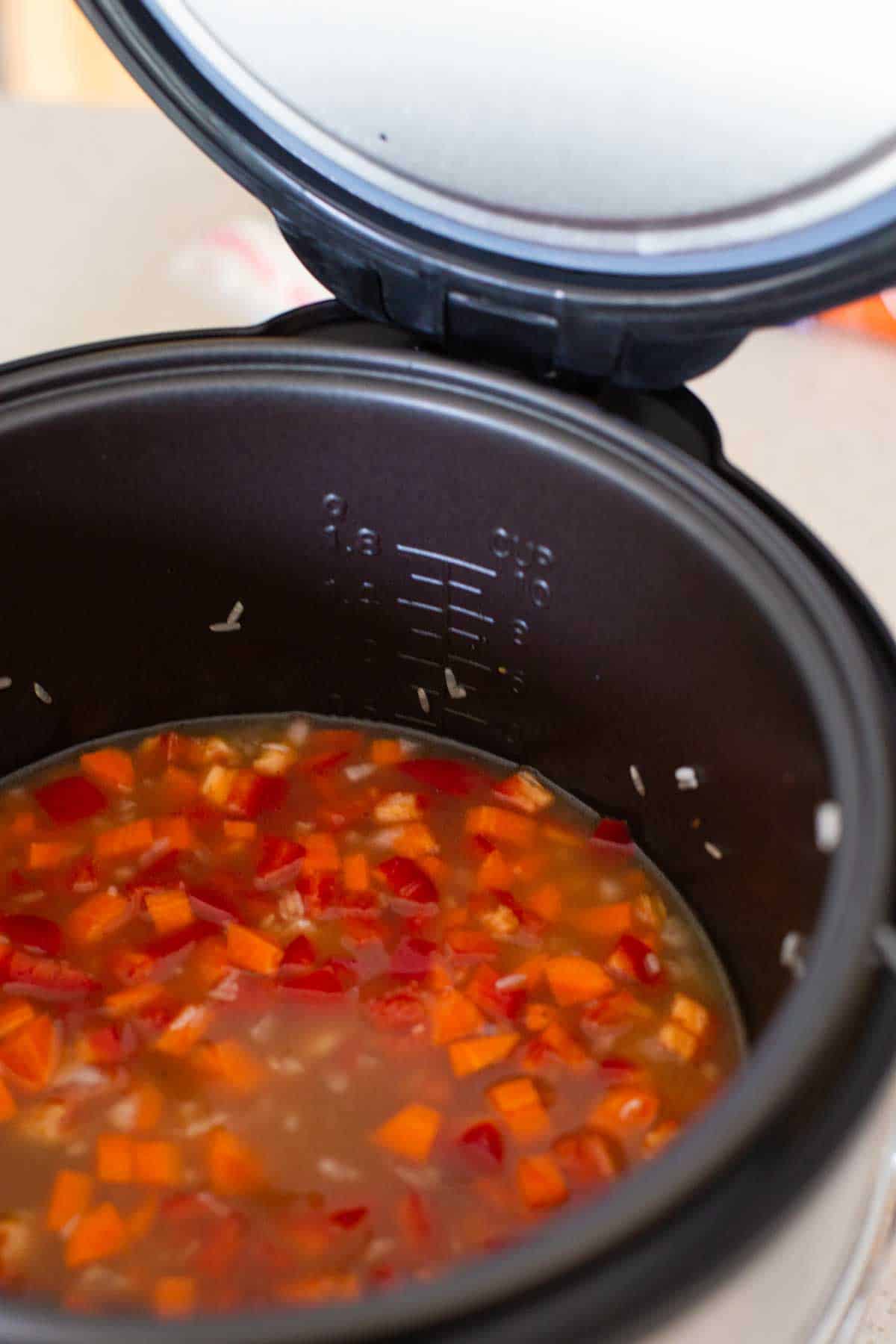 I placed the raw marinaded chicken in the steamer basket on top and shut the machine.
The chicken cooked perfectly tender without any additional oil.
If your Instant Pot doesn't have a steamer basket, you could just put the chicken right on top of the rice and let it cook together.
The rice was fluffy and flavorful.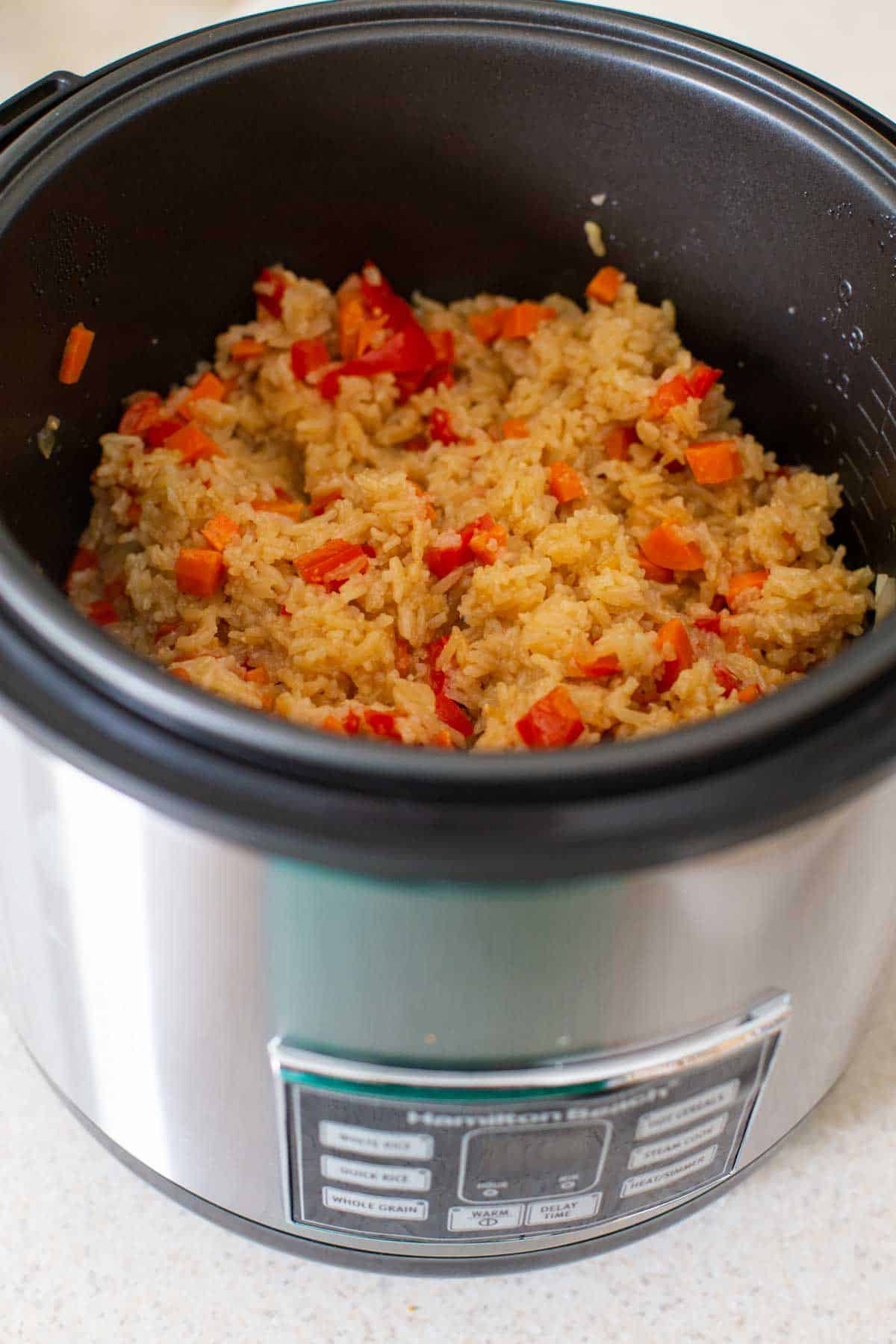 We garnished it with green onions and sesame seeds. I bought some pineapple to toss into the pot too, but my girls still don't like hot pineapple. WHY?? I don't know, I love it! If your kids are the same way, you could just serve the pineapple as a fun side dish with this meal.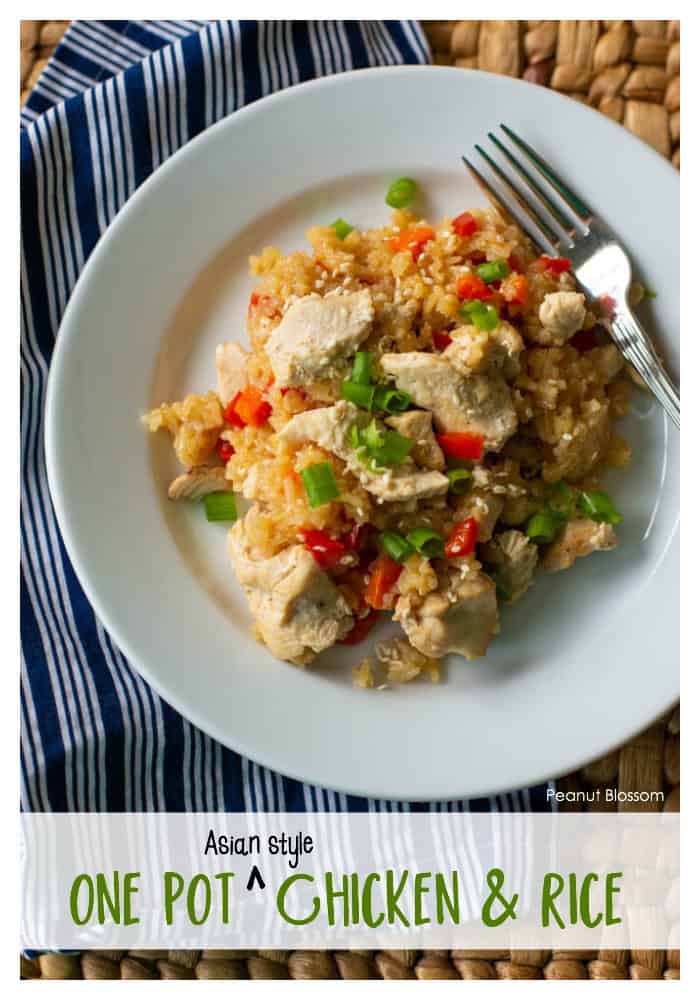 Variations
You could also mix in any of the following yummy ingredients to make it your own:
slivered almonds
cashews
pea pods
broccoli
baby spinach (stir this in after the rice has cooked and let the heat just wilt it before serving)
More Instant Pot Recipes