These personalized travel journals for kids make a perfect gift idea before your next family road trip or vacation.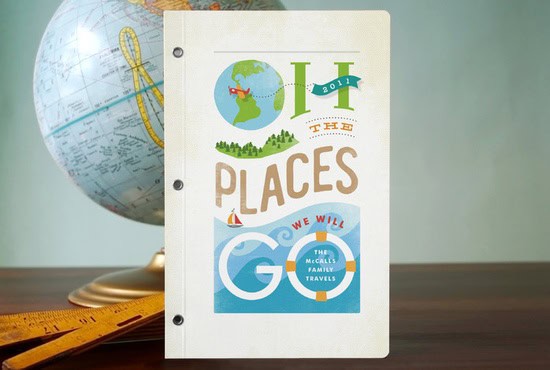 I'm in the middle of planning several little family adventures for this summer. We announced our Disney trip to the girls over the weekend but they don't realize we have a few more surprise trips in store for the other months of the year.
I stumbled upon this fantastic family travel journal over on Minted this morning and I knew I had to snap one up. It is the perfect place for us to document our 2013 adventures as a family! I plan to keep it in our car with some pencils & pens so we can record both the big and small adventures all summer long. My hope is we'll find enough reasons to write in it that the little book will be filled by the end of the year!
Some things I'm imagining might be recorded include:
Roadside attractions we discover during our longer drives
Silly sayings & quotes from the girls
Favorite restaurants and food items
Activities we found to be the most fun
Addresses of the new parks we'll find closer to home
Museum names and reviews
Tracings of seashells & other outdoor finds from the beach & hikes
I imagine us taking turns writing in the journal so we have samples of writing from every member of the family.
I'd love to print off a bunch of our favorite trip photos to keep in a little box with this journal--an impromptu and informal memory box. Our traveling will slow down drastically once school resumes so it will be an awesome little keepsake to page through to keep us excited for next year!
How do you document your family adventures?

If you're looking for a personalized travel journals for kids, check out Minted's other adorable designs: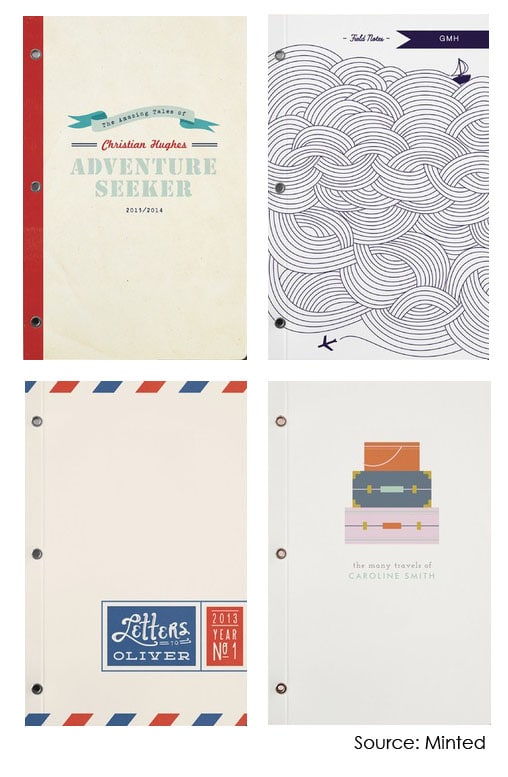 Did you know you can save $25 off your first order from Minted if you register with this link here? I get my own $25 credit if you place an order so we both win! Let me know which template you choose if you try it, I had a hard time picking!