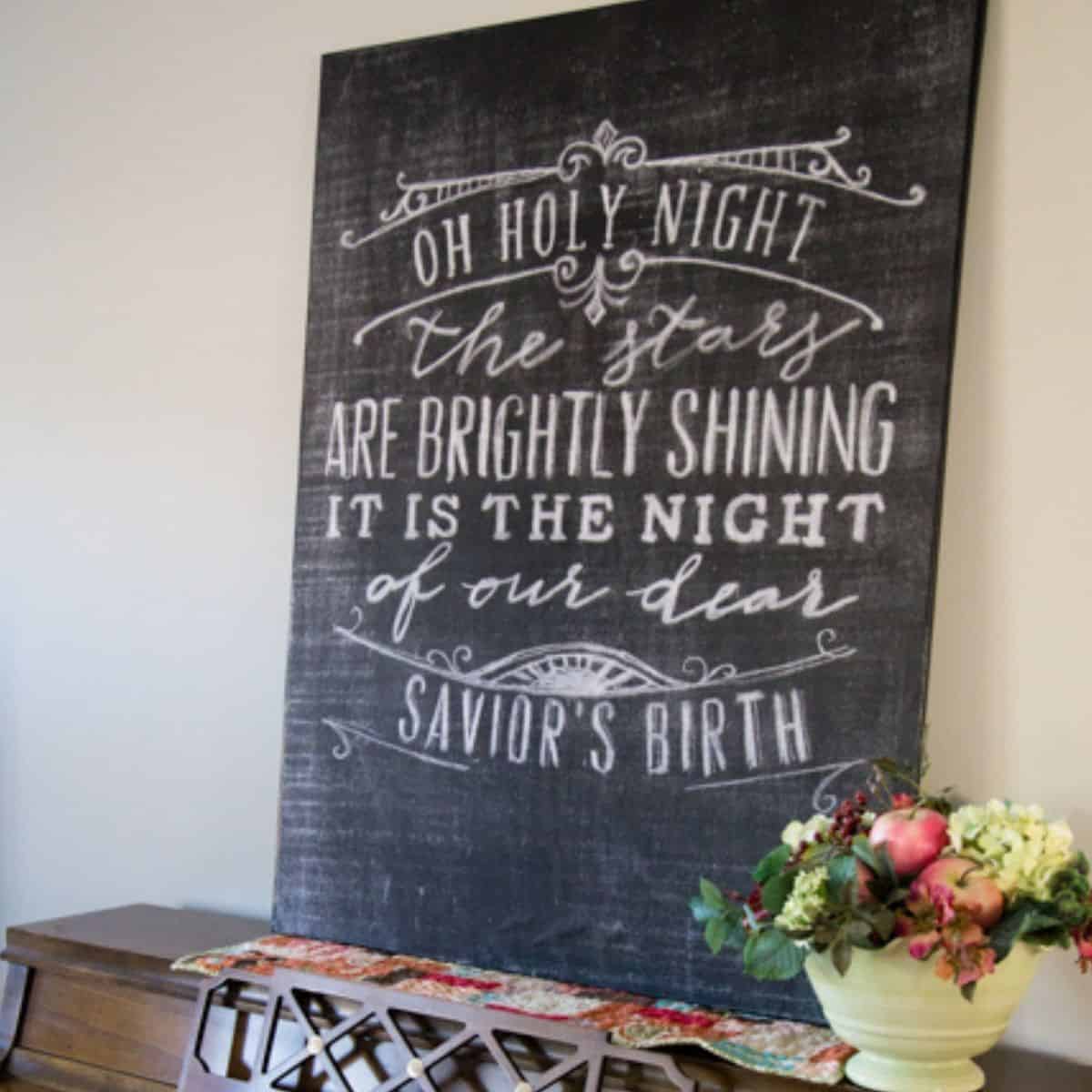 Once I saw the amazing large format Christmas posters over on Caravan Shoppe, I knew it had to go right there above our new-to-us piano.
That is by far my favorite Christmas song and singing carols with my family is the thing I am most looking forward to with the new piano. It just seemed perfectly fitting for these two objects to come together.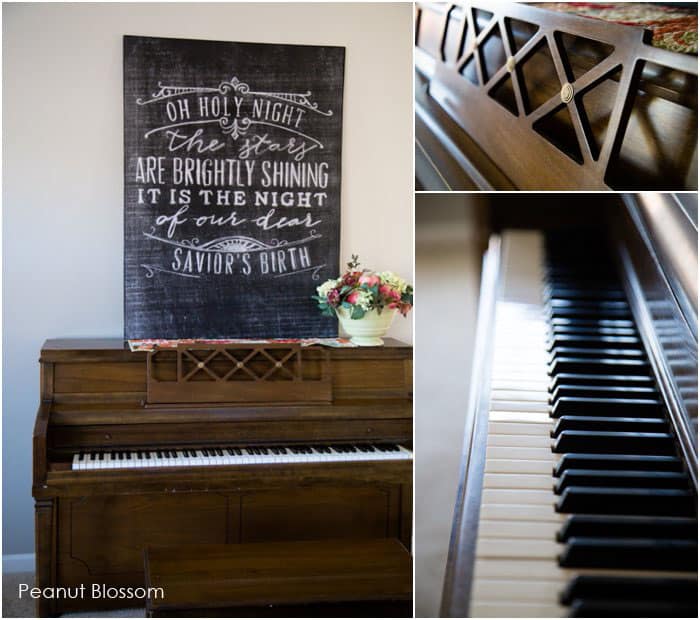 I didn't want to just tape the poster to the wall, I wanted something a little more permanent. But at size 3 x 4 feet, framing and mounting on anything heavy wasn't really an option. After a bit of brainstorming, I decided to follow the tutorial ideas from Sugar Bee Crafts. Her advice was perfect, we just made one small improvement to the process.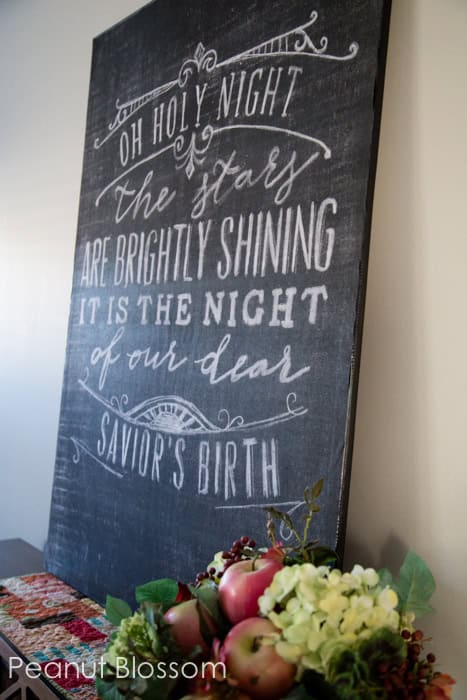 Supply List
1. Home insulation foam from a hardware store trimmed down to size. Check out her advice on trimming and what kind of foam to get here.
3. Spray Glue (Do NOT use Mod Podge. See why here.)
4. A copy of the Caravan Shop printable: Print it at Staples for $6 on their engineering printer (or blueprint printer.)
Instructions
When my husband brought the foam home from the hardware store, it had already been trimmed. Our edges were not nearly as neat and clean as Sugar Bee Crafts' looked. Since our print was supposed to look all chalkboardy, the ragged white edges were going to look really awful.
I carefully taped all four sides and corners of the foam with the duck tape by wrapping around the edges so that it overlapped on both the front and back. I finished the corners like I would wrap a present.
I trimmed the extra white edges from our copy of the print with a scissors. Black on black, if it isn't perfectly even and straight I can't tell! The paper kept wanting to curl up like it had on it's original paper roll. I used that to my advantage. I laid the foam on a flat surface and spray glued just about 6 inches at the top. I lined up the corners of the print with the corners of the foam and smoothed out that section. The rest of the print was out of the way all curled up.
I moved slowly down the board spraying about 4-6 inches at a time and unrolling/smoothing the paper down before moving on. It took just a few minutes and dried quickly.
That's it! Popped it into place above the piano and done. The whole project cost me less than $30 and the size is ginormous!
It is such an awesome focal point and perfect inspiration as we sit down to play.