The NCRLA Chef Showdown is coming to Charlotte for it's third annual competition. Be sure to get your tickets today, it's an event you will not want to miss.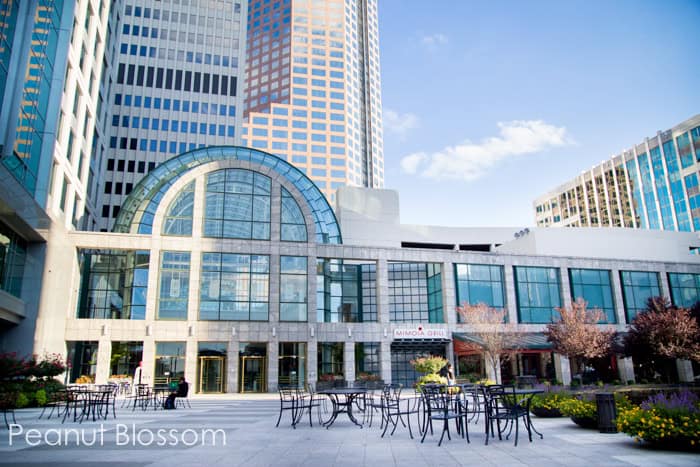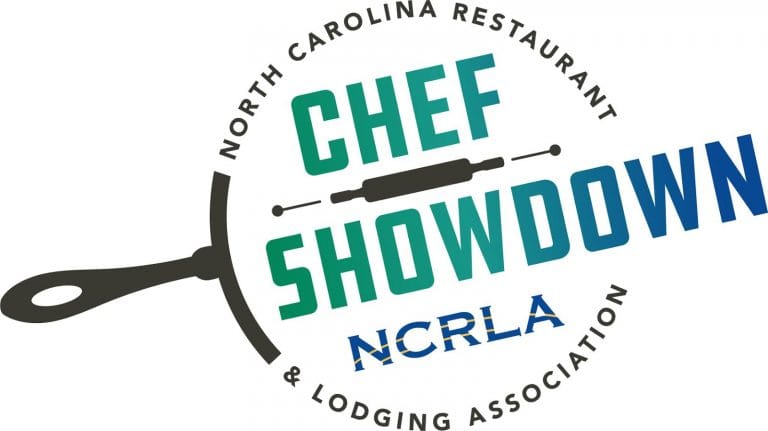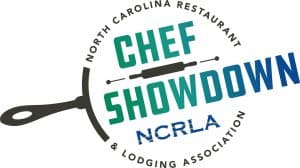 One of the things that drew me to Charlotte when we moved 6 years ago, was the city's high concentration of amazing restaurants along with a vibrant foodie scene.
It's been my pleasure to befriend several Charlotte Food Bloggers over the years and feel more connected to this local industry. We get together periodically for evenings out at local hot spots including a visit to Vivace for my fantastic book launch party earlier this week. More on that to come soon!
One of my food blogger friends, Heidi Billotto, is going to be co-hosting an amazing event on Monday I wanted you to know about. If you're local here in Charlotte, it is an evening you will not want to miss.
Aria at Founders Hall in Bank of America Center • Uptown Charlotte • August 27 • 5:30 pm–9:00 pm
This is the third year of the annual competitive event but the first year it has ever been in Charlotte. 21 chefs and 6 mixologists representing 6 distilleries from across the state will compete for the titles of NCRLA Chef of the year, NCRLA Pastry chef of the year and NCRLA Mixologist of the Year.
SHOWDOWN HIGHLIGHTS
The highest-rated chef and pastry chef competitors from the all-new regional semi-final rounds will take part in the final competition, which concludes the first day of the North Carolina Restaurant & Lodging Expo. Six North Carolina distilleries, partnered with top-shelf mixologists, will stir up excitement and compete for the NCRLA Mixologist of the Year award.
Tickets are on sale now for NCRLA's 2018 Chef Showdown where you can watch world-class chefs, pastry chefs, distilleries, and their mixologists from across the state vie for:
NCRLA Chef of the Year • NCRLA Pastry Chef of the Year • NCRLA Mixologist of the Year
The NCRLA Chef Showdown is on Aug 27, at Founders Hall from 5:30-9 pm. it is the Monday night of the NCRLA Expo which takes place in Charlotte Aug 27 and 28. The NCRLA Chef Showdown is open to the public - 21 chefs, 6 mixologists representing 6 distilleries plus local wine, beer, cider and soft drinks.
Heidi will be the co-host for the evening along with Coach Lamonte, co-host of Charlotte's WBTV Morning Break.
I had the opportunity to get to know two of the competitors a little more closely this week:
SAMANTHA ALLEN FROM THE FIG TREE:
Q: How did you find your passion for food? Was it a time in your life or a place you were living, how did it begin?
A: I am originally from Texas. However, I've been in Charlotte for sometime. I wanted to either be a painter, veterinarian, or pastry
chef
. I would always bake with my dad and one day realized I wanted to take my baking to a professional level. When I was 17, I got the opportunity to work in a bakery. I knew that was my calling.
Q: What is your favorite ingredient to cook with and why?
A: I really enjoy integrating ingredients that people dont expect to match. Spicey with sweet. Herbal and sweet. Salty and sweet. To pick one ingredient would be impossible!
Q: Do you have a dish you love to make that brings back a special memory?
A: Blueberry muffins always remind me of my childhood. My dad makes the best muffins...but he would only make them for special occasions. As simple as they are. It always reminds me of home.
Q: Did you bake as a child? What was the first thing you made and how old were you?
A: I believe pancakes were my first attempt. Maybe around 7 or 8 years old?
Q: If my husband and I came in for a date night and entrusted our entire meal to you, what would we enjoy that evening?
A: I certainly wouldn't mind sending out all desserts...but! The Fig Tree is known for the Elk Chop or the Veal Chop. Perhaps I'm biased, but the Veal Chop is so delicious.
I would start you two out with a cheese plate and two glasses of champagne. After salads (which come with your meal!) I would send the Elk and the Veal with two glasses of wine of your choice. Finishing the meal with the Brown Butter Banana Cake and the Strawberry & Elderflower Custard.
And right before the check, you would receive mignardise (a small treat to end the entire meal!)
Q: What are you most excited about with the

Chef

Showdown

?
A: I'm excited to see what all the other
chefs
make. This is a really great group of talented folks. Even though it's a competition, I'm really excited to work alongside such great people.
THOMAS MARLOW FROM MIMOSA GRILL:
Q: How would you describe your culinary style?
A: My culinary style is simple and ingredient driven - By showcasing the best quality ingredients that we can get our hands on and offer that to the hundreds of guests we serve each and everyday.
Q: What are your greatest accomplishments?
A: There are two great accomplishments, first would be working my way through the ranks to become Mimosa's Executive Chef when I was only 27 years old and the second would be getting to marry Allie in March of 2019<
Q: Why did you decide to enter the NCRLA competition?
A: I want to participate in the NCRLA's Chef Showdown to have the chance to represent my hard working team and I also want to show people all across the great state of North Carolina what Mimosa has been doing for a very long time, and present that in a way that the guests will get excited for when they come to visit Charlotte in the future. The team at Mimosa has competed in various state sponsored competitions and has proven to succeed, I want the chance to bring that top spot back to Mimosa Grill.
To see the other 19 professionals competing for the top spot, be sure to visit the NCRLA Chef Showdown here.