I have a crazy little daydream I think about when I'm at my sewing machine.
You know how some houses have a basket full of logs sitting near the fireplace to keep warm in the winter?
I want a basketful of quilts.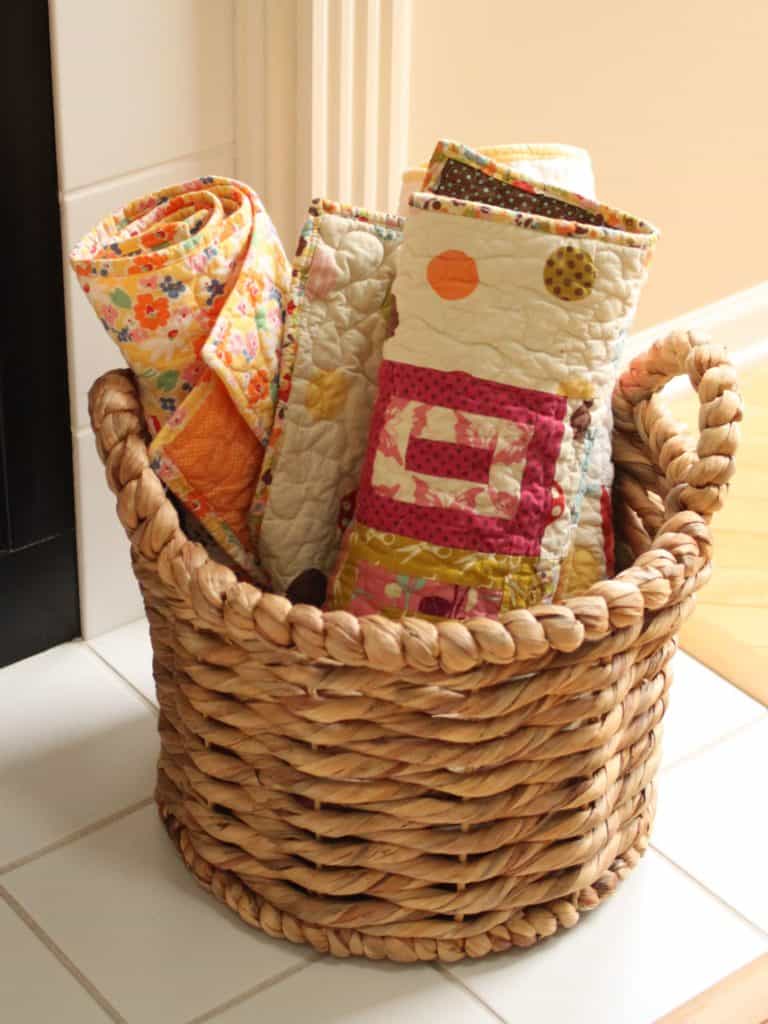 I read once that Martha Stewart has a basketful of slippers near her doorway for guests to wear in place of their shoes. I imagine my basketful of quilts being available for our guests to find something much more welcoming and cozy to enjoy.
I have two tiny peanuts in the house. Someday in the not so distant future, we'll be hosting slumber parties and other assorted gatherings of a gaggle of girls in our family room. I'd love to have my basketful of lap-sized quilts for them to pick their favorites while watching movies with popcorn.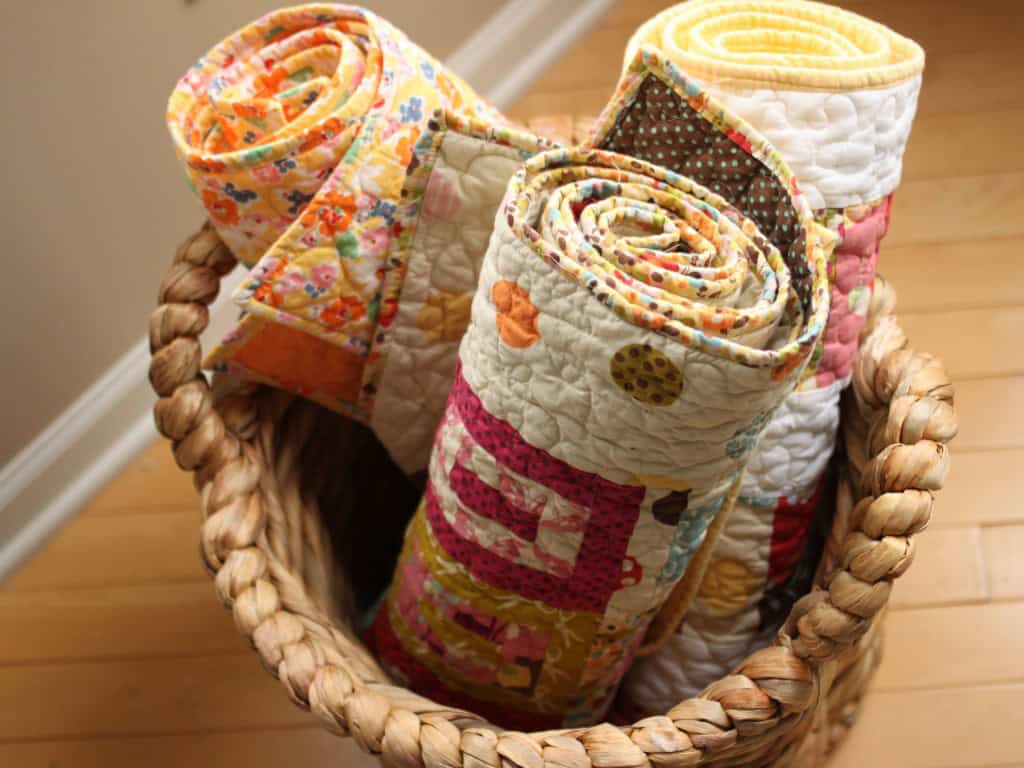 So when you see me sharing "yet another quilt" project here, you now know why I think "yes, another quilt."